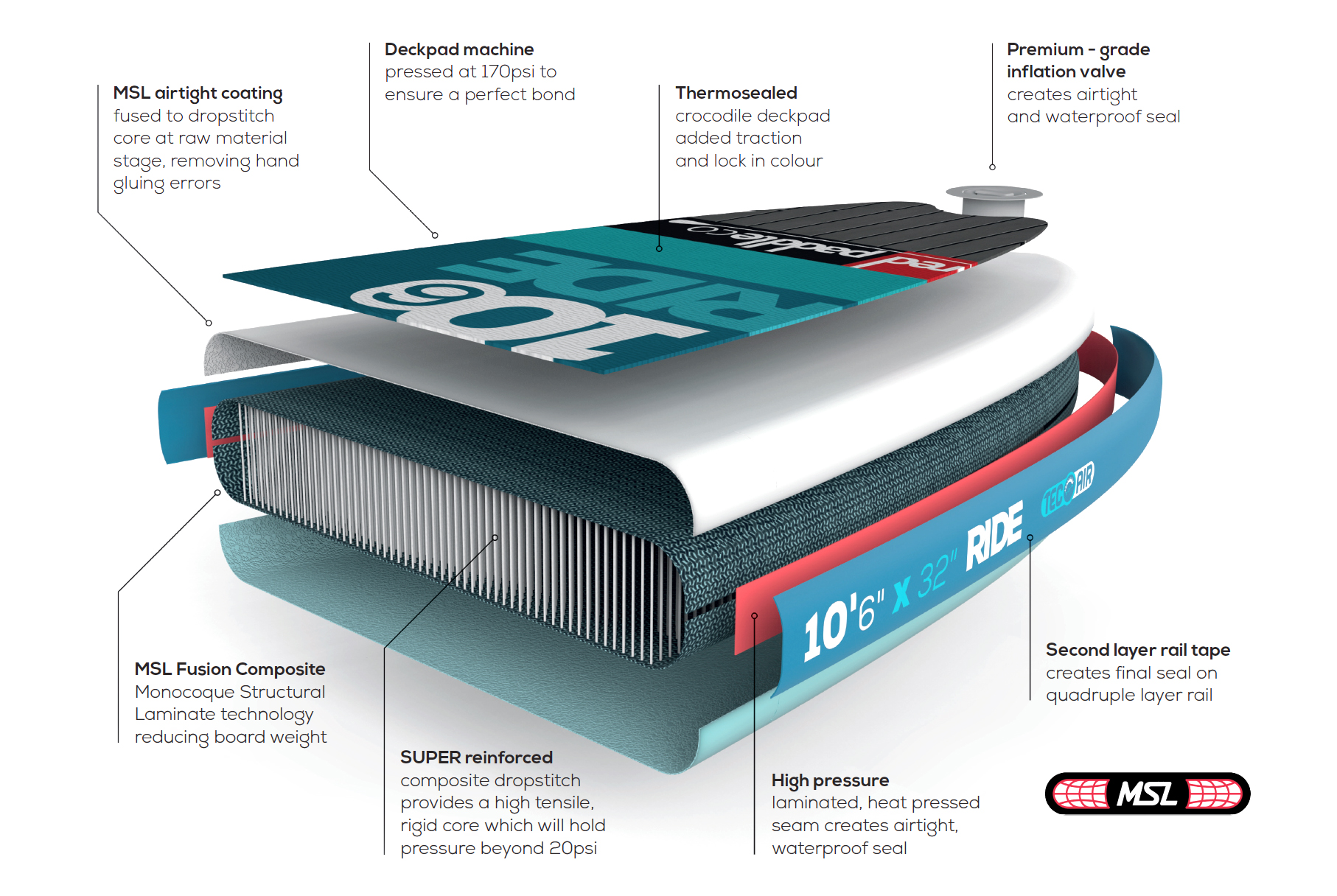 One of the biggest developments Red Paddle Co have made with their new 2016 range is the MSL Fusion construction. We hear about new constructions and processes on SUPboarder all the time, but the only way to really test what is said is to give it a back to back test with last years board of the same size (different construction). So we took a 2016 10'6" Ride and compared it to the 2015 model (video below). And the result… we where impressed. The new 2016 Ride made of their new MSL technology was 3 kg lighter and yet the same stiffness. And you can still drive over it! 
Red Paddle Co tells us more about their new MSL Fusion Technology.
Red Paddle Co Press Release:
Lighter, Stiffer, Better!
For 2016 we are introducing an entirely new approach to the traditional inflatable construction. It radically changes the experience you have with a Red Paddle Co board – for the better. It's made possible by our new MSL Fusion Technology. This is the next generation of drop stitch construction.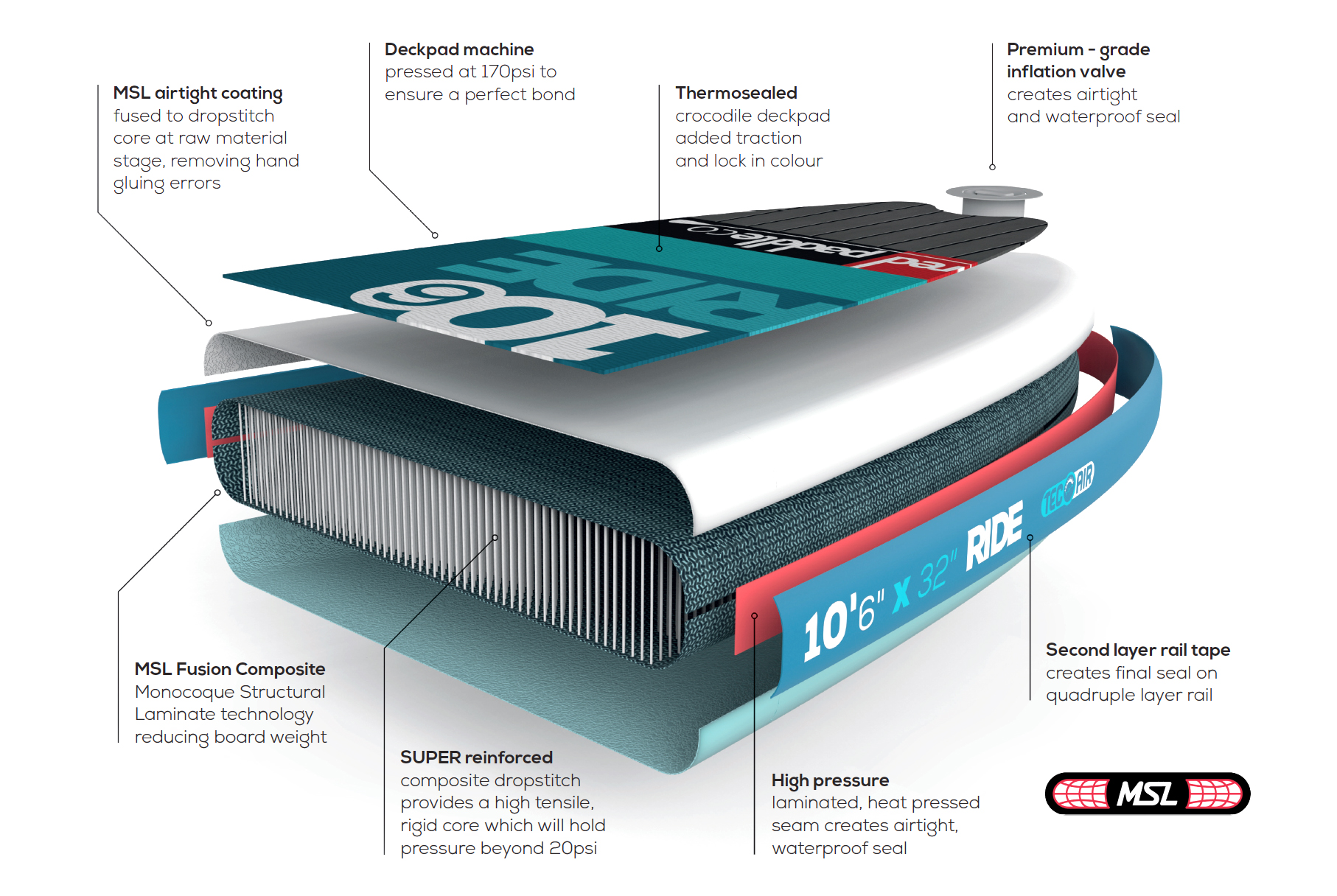 The MSL manufacturing process automates the process of gluing a reinforced second layer sheet to the drop stitch core. This allows us to control the amount of material and adhesive that is used. This process reduces the weight of the boards by up to 2kgs/4.4lbs while not reducing the stiffness of the board – a first in inflatable construction. The automated process also removes many of the human error factors often found in hand made products, giving a more refined cosmetic finish. The 2016 boards roll up smaller and therefore are even easier to pack up and travel with.
To find out more head over to our website.