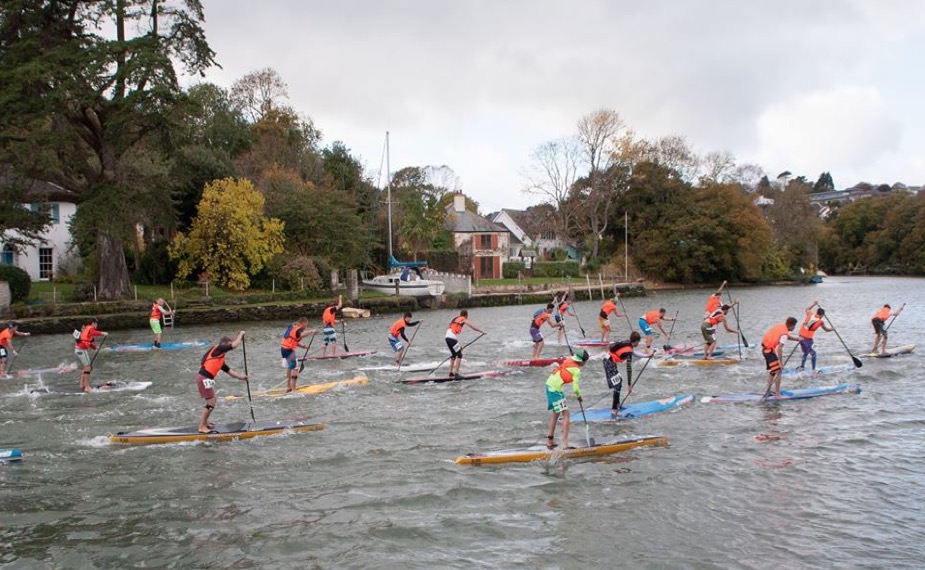 The Waterborn 'SUP The Creek' event that took place in Kingsbridge, South Devon last weekend attracted paddlers of all ages and abilities. Ben Pye is a UK grom who has taken to the competitive SUP scene like a fish to water. And here Ben tells SUPboarder how this latest event was for him… 
Saturday 24th October 2015 saw Waterborn SUP's SUP The Creek. A 12.5km race including a mixture of upwind, downwind, sidewind, swimming, and bobbing. There was no junior fleet, so I was thrown in the deep end with the Men. The board I was using was the Starboard Turtle Bay, 12'6 x 25.5, which worked a dream on the downwind stretches and was once again very fast on the upwind handling the chop very well.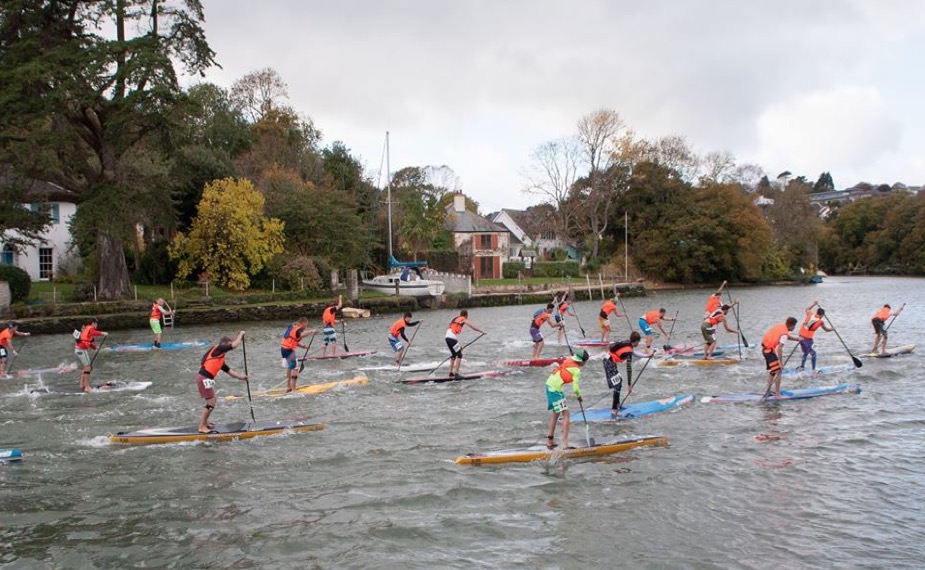 The race started outside the Crabshell Inn, with a quick upwind dash to the slipway, and our first buoy turn. I had a good start, giving myself the best chance going up to the buoy. Being a quite a narrow start point, as you can imagine, it got very choppy. I had a good turn, catching a few people up by going sharp round the buoy and sprinting a little way after. It was then a downwind stretch to the second buoy by the bridge up Bowcombe Creek. Where I picked up a few places with another good buoy turn. Then with another long downwind with the a few nice little bumps to play with to the Salt Stone marker or the Buoy of disaster, where I got a nice cold swim. I was then faced with a gruelling side wind paddle up Frogmore Creek.
Crossing from Frogmore to Blacksmill really was tough going straight upwind, and it was like paddling into a brick wall every stroke. But we eventually got to the next buoy, with another short downwind then short upwind to next buoy, where I spotted Marie Buchanan catching me, so I pushed on to try to make as much ground as I could to the final buoy, I just had one long straight to the finish, but it was straight upwind. I was about half way when Marie caught me, and I tried to keep with her to the finish. It was definitely a sigh of relief to get back in to the narrower less choppy parts of the estuary to the finish. Really happy with my result, 1st Junior overall. Thanks to everyone who has supported me so far, Starboard SUP UK, SUPboarder Magazine, SUP South West, and my very supportive family. Also a big thanks to Crispin Jones from Waterborn for putting on this event, as I know how much work and planning has been put into this! It was a great race!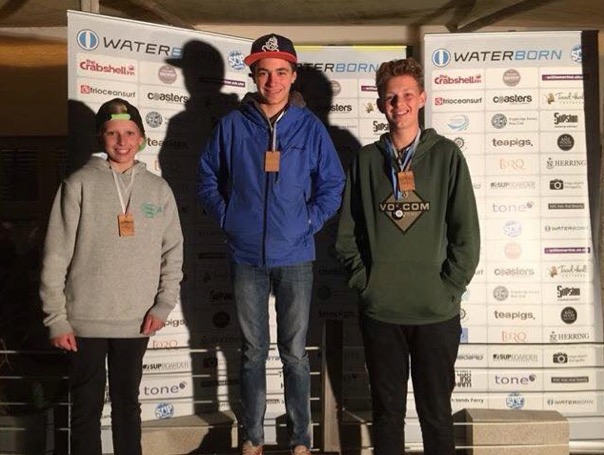 Photo credits: Rachel Wickett and Jason Sawyer.