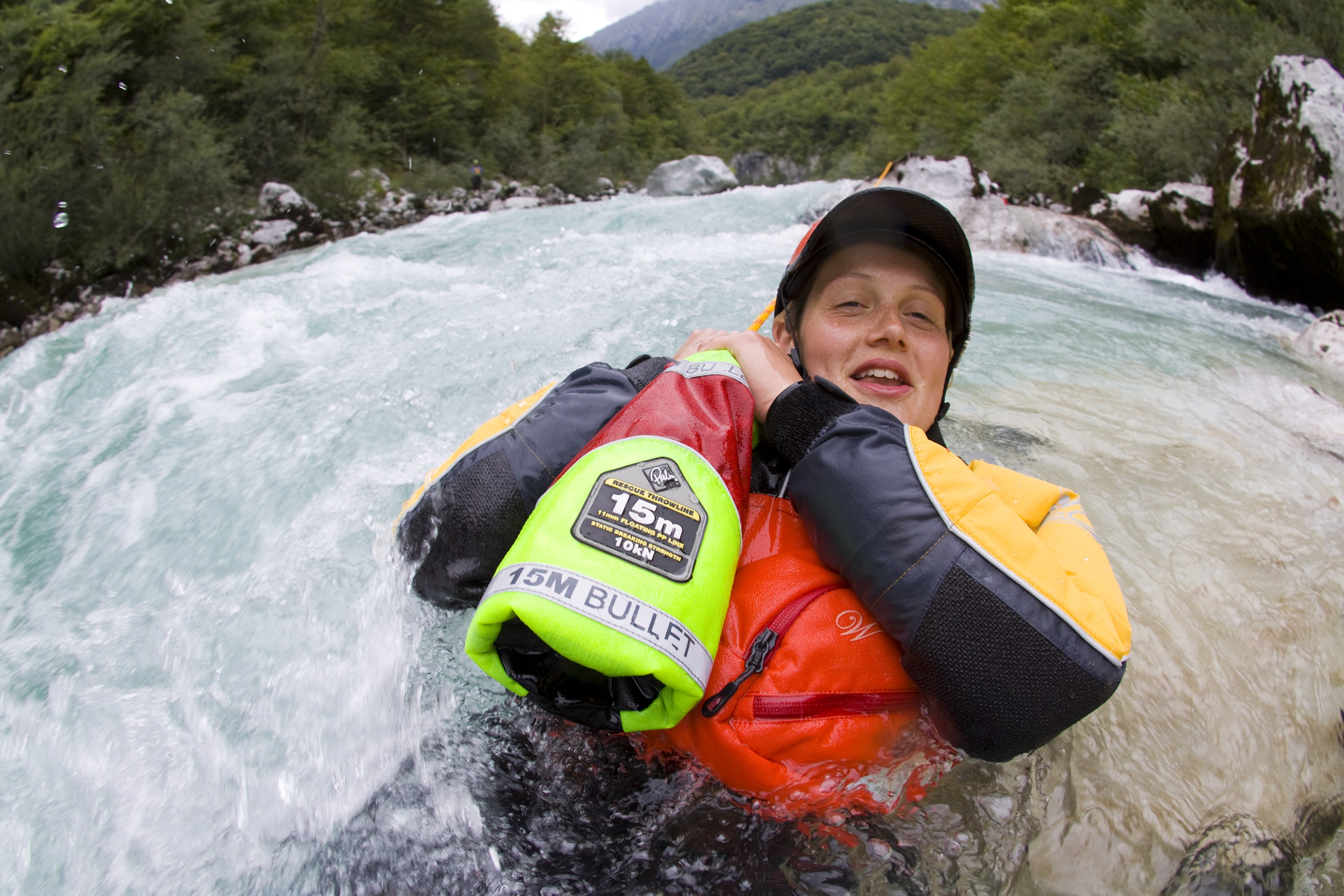 White Water SUP is undoubtably a growing part of our sport as more experienced paddlers and Kayakers look for a different challenge take to the rivers. White water is an environment that presents a different range of challenges and danger for all paddlers, regardless of their ability and experience. Ben from the Water Skills Academy in Cardiff shares some advice for the winter season.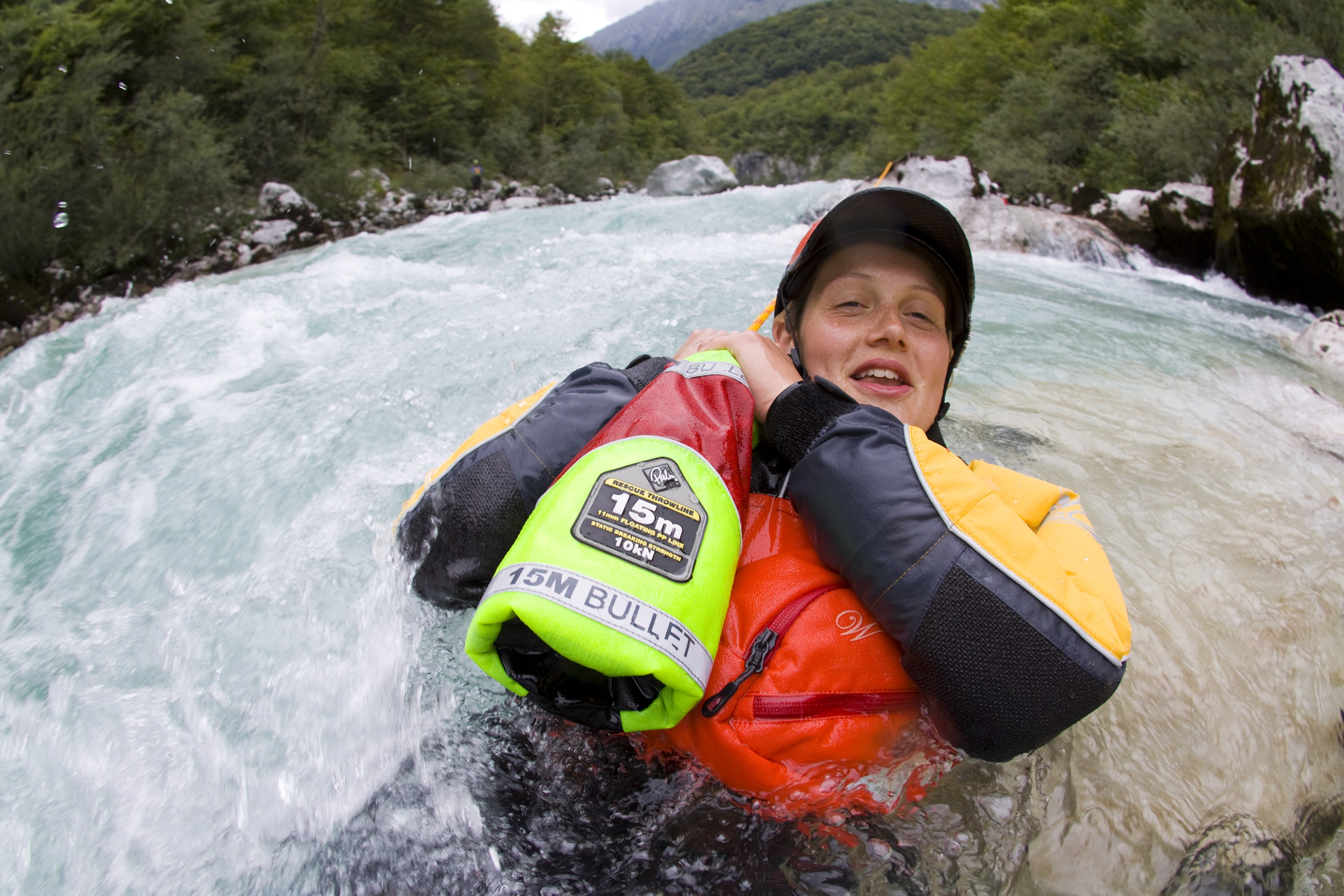 There is a certain buzz about this autumn as the temperature cools and low pressures deliver rain for our dry rivers and ditches.
The buzz is around white water SUP, what boards are people using, what rivers am I paddling and what kit do I need.
There is no doubt that the rise in white water articles and images hitting our screens serve to get us psyched and ready to be white water warriors.

Lets call a halt there for minute.
If you have not paddled on white water before but are tooled up with your kit for the first rains then some basic white water safety knowledge should be a vital part of your white water tool kit. Even if we are paddling with a group of white water kayakers or canoeists we still need some crucial know how to keep us safe and our mates willing to keep paddling with us. White Water safety is in addition to your ability to select the correct venue, choose the right line and level.
The basics
Learn how to swim! Yes swim, in moving water.
Without sounding like an American football coach here are two self recue techniques.
Defensive – At times we will need to take a defensive approach to our swimming. Lying on our back, feet down stream, toes where we can see them (our shoes) and bum as high up as we can get it. This allows us to push off obstacles with our feet, see where we are going and slow ourselves down by using a double arm backstroke. The benefit of this also allows us to angle our body against the current and ferry glide.
Aggressive – Using an aggressive technique, on our fronts powering over short sections allow us to get where we want to go, fast. We may rely on this technique to power over eddy lines or get into must make eddy's before the next section of rapid.
Helping others and being helped (Shout, Reach, THROW, Go)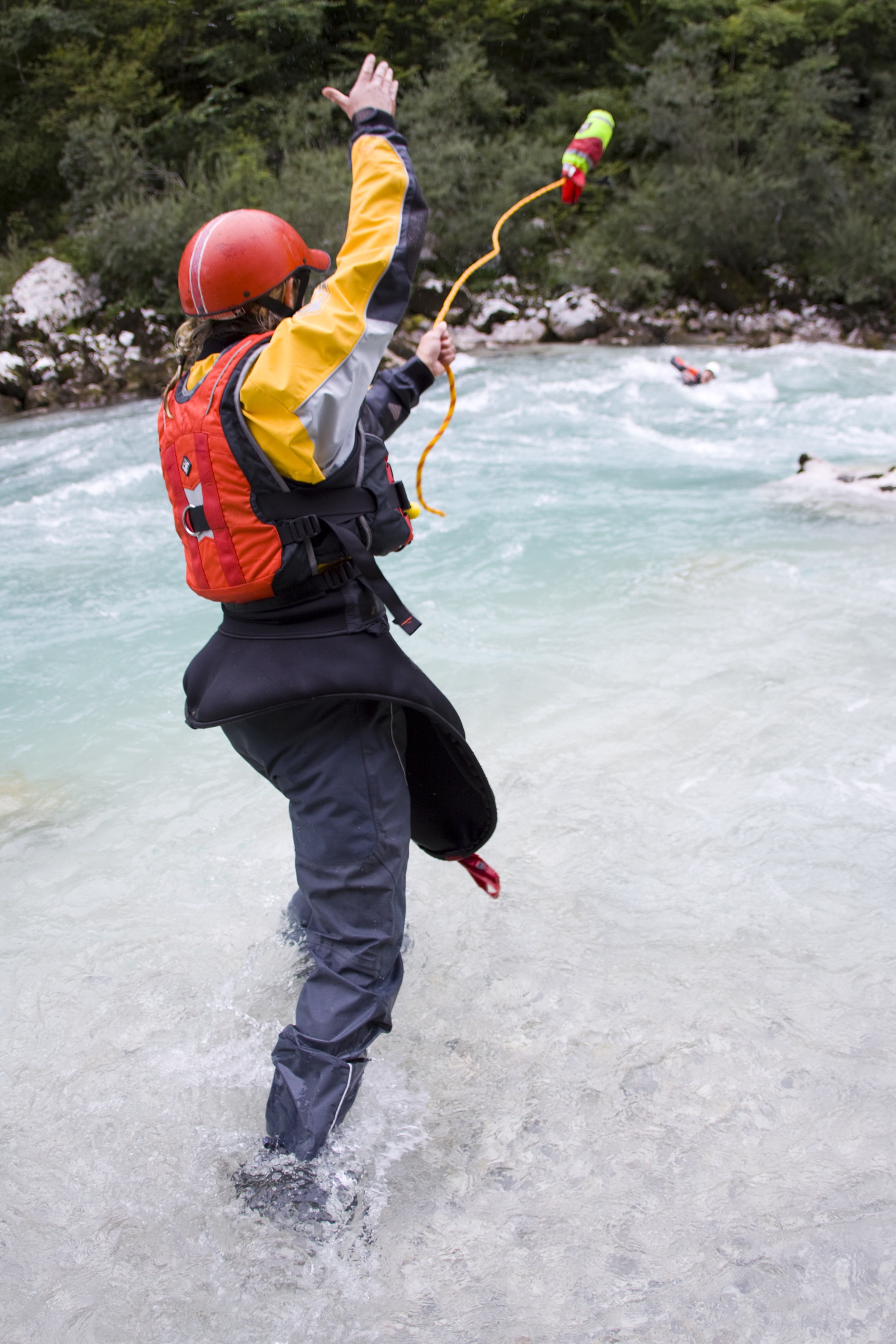 If we resort to throwing a line from the bank to our mate who is swimming, assisting them to the bank we must also rely on our techniques and experience. Throwing a loaded bag can be done in a variety of ways, applicable to different locations and situations. Once the bag / line is deployed and we are solid in our stance we are relying on the swimmer to react by catching the bag and lying on their backs. A pendulum motion should then swing them into the bank. Sound easy? Its not unless you have practised.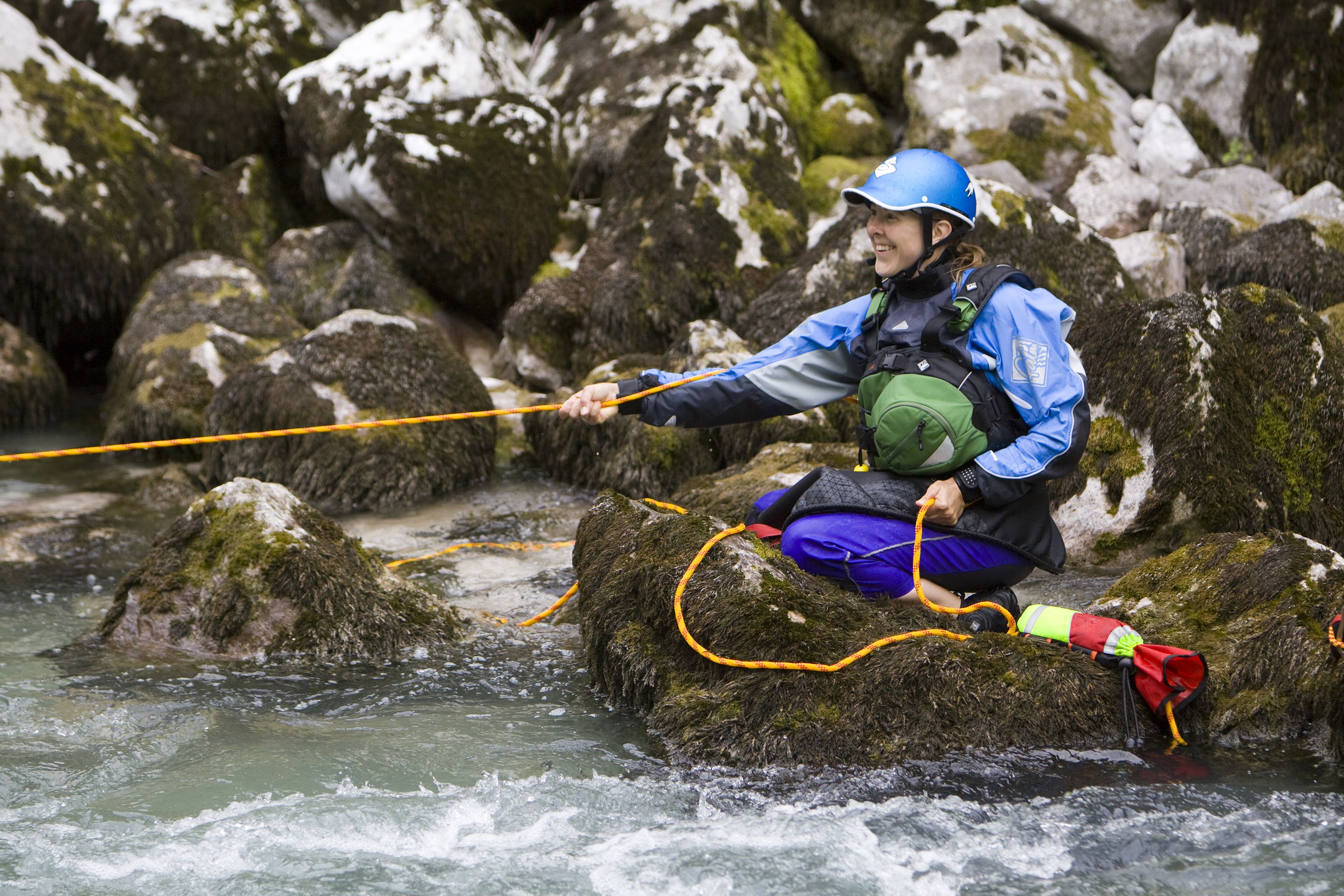 Some other issues….
What about when the board gets pinned (stuck) and you are on the end of your leash? Do you know how to release the system and get clear of the board; are you using a releasable system?
Obstacles can also be a hazard, tree branches, logs and man-made bridge stanchions etc. Again, avoidance is the best policy but we do need the know how if we get hung up.
Scared? You shouldn't be; White water is an amazing playground and skills can be transferred into other disciplines, which enhances our paddling experiences. But, we do need the know how to become a complete white water paddler.
There are a range of courses out there. The Water Skills Academy run a one-day White Water SUP Safety Course, which includes the skills, mentioned in this article.
As a taster during the WSA SUP Conference, October 17th why not join us for a white water safety workshop and go through the basics (all equipment included).
Its then practice, practice, practice.
To find out more contact info@waterskillsacademy.com
All images: Jens Klatt