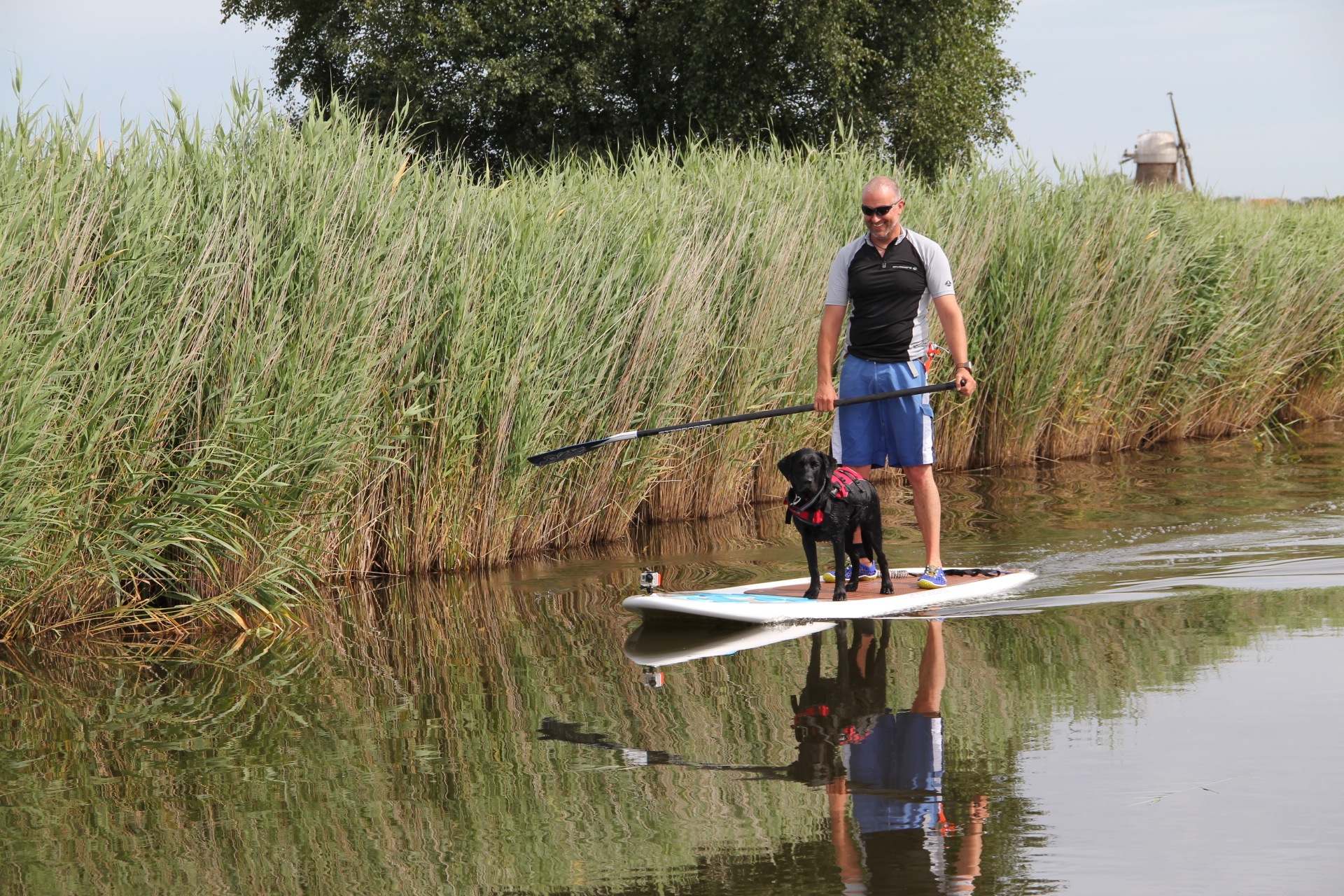 Sometimes a combination of things can conspire against you when planning a trip away and you end up somewhere completely unexpected. That's what happened to Chris Jones with his SUP Pup, Magnus and they ended up paddling a broad.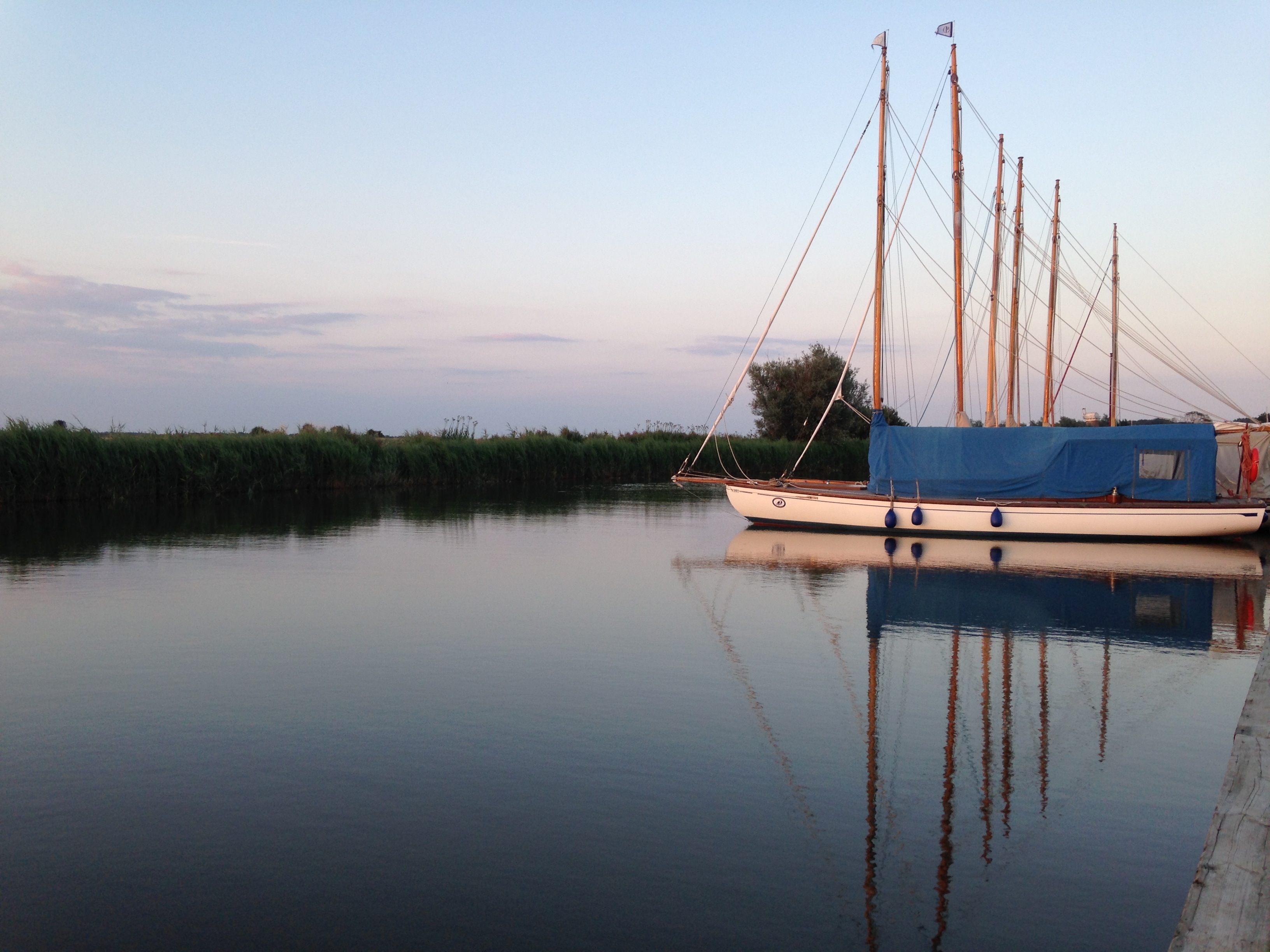 With a week's holiday planned in August I should have known long in advance when to sort out Magnus' (the SUPboarder SUP pup) pet passport and vaccinations for travelling abroad but a lack of organisation on my part and a lot of things that needed priority got in the way and I forgot. So with two weeks to go I was left with a choice, put him in a kennel or find somewhere to go with him in the UK. I'd just put the review for the Norfolk Broads Classic on the site and wondered
Why not Norfolk?
Thankfully my wife thought the same so after a few Facebook messages to Lisa at the SUP Shop On-Line we were heading east with a board on the roof and a happy puppy in the back of the van.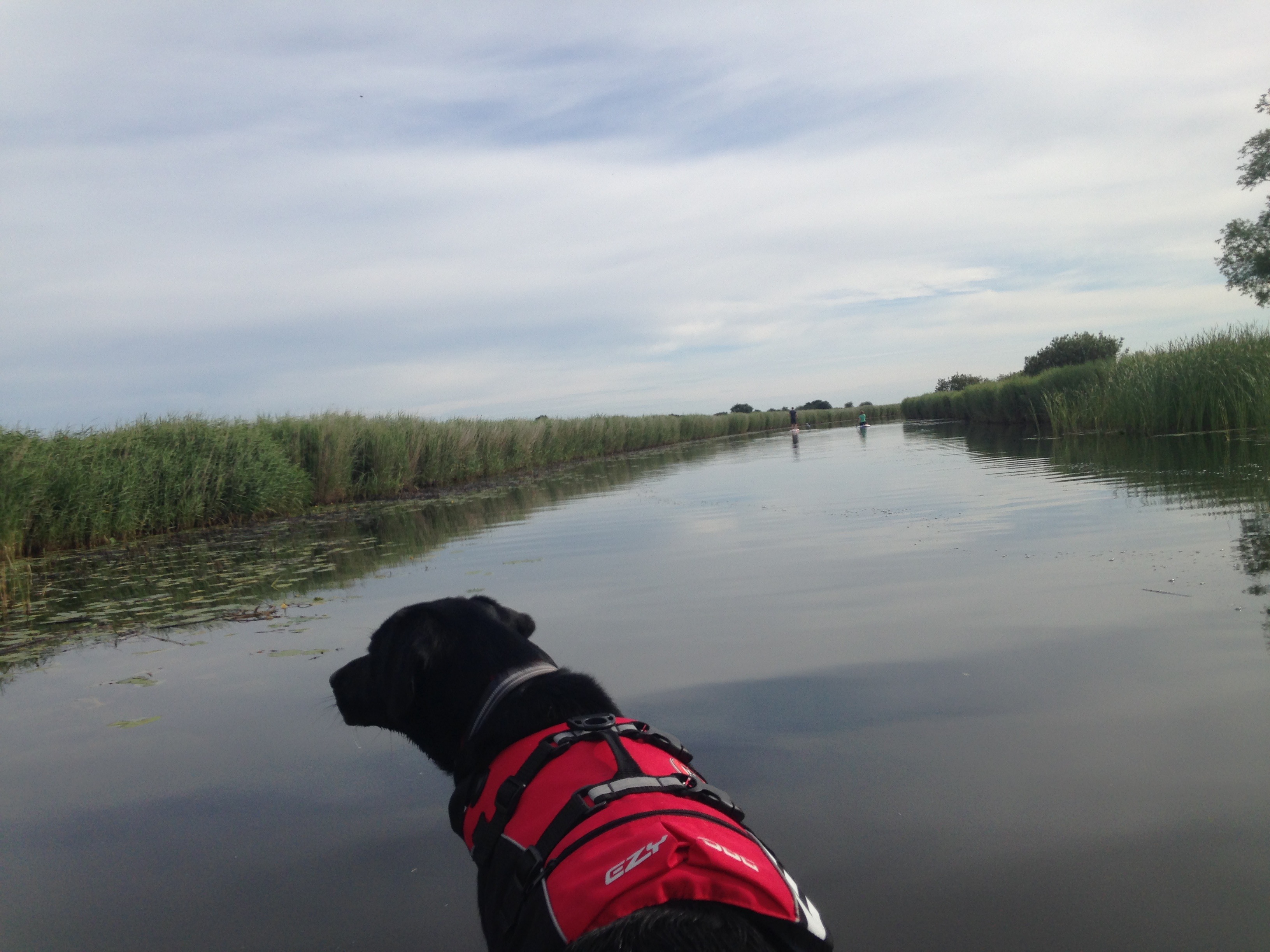 We based ourselves at Martham, there are a few campsites nearby which suited us and importantly Martham Boats, home of the Broad's Classic, has a good sized car park and easy access to the River Thurne, there is a small charge for launching. West of Martham is a medieval bridge at Potter Heigham, because of the size of the main arch of the bridge larger craft cannot pass under it, this means that there are very few large craft on the waterways to the east of the bridge. Combine that with speed limits for powered craft of 4 or 5 mph on the water and you have a very chilled stretch of water with a lot of wildlife, perfect for some laid back Pup paddling.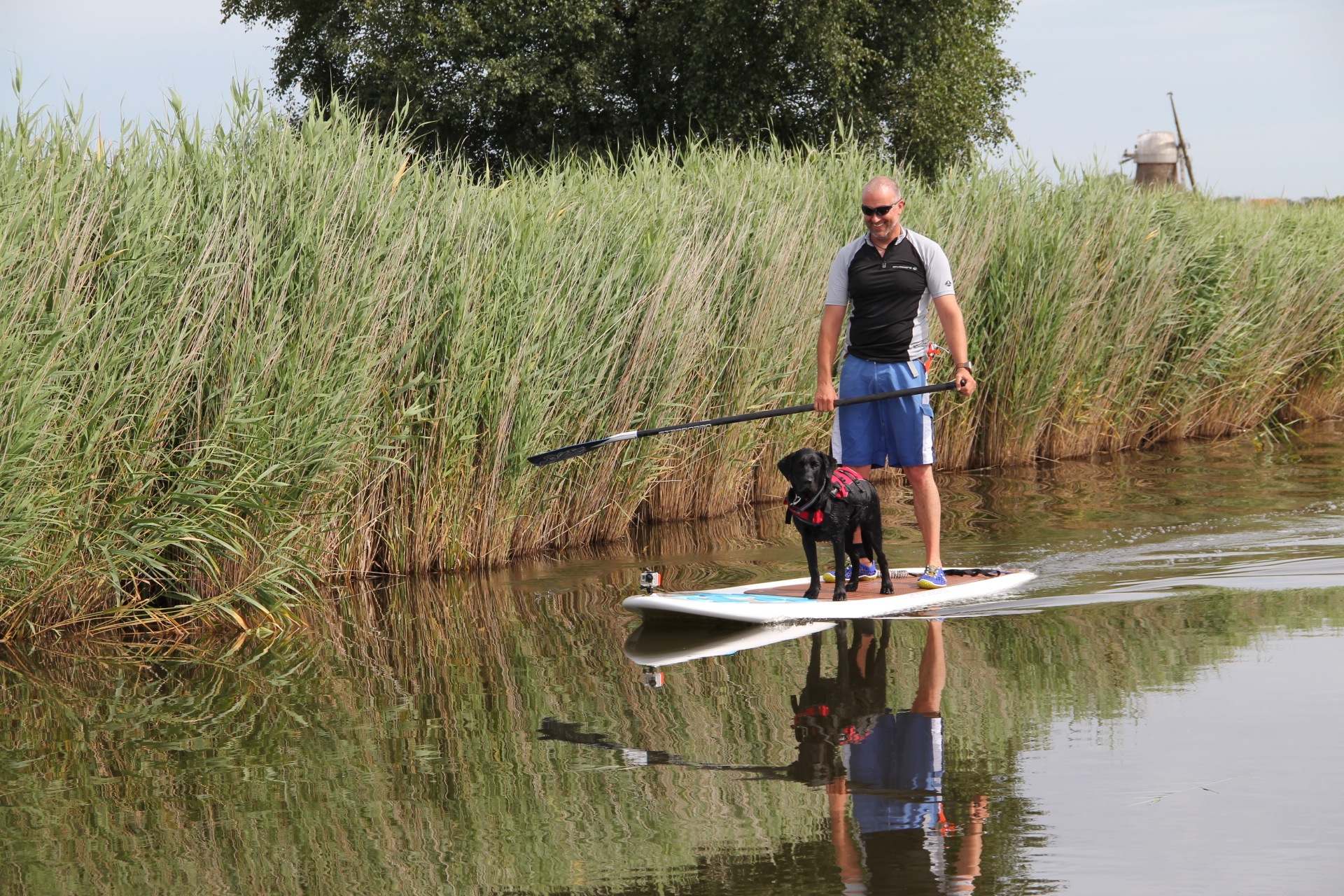 Although the river Thurne has a tide it is minimal and the water was fresh wherever we paddled, our first paddle was in very still conditions on a deserted river, a short paddle to loosen things up for myself and Magnus after the drive, up to see the bridge and back to get a feel for things.
There are some simple rules on the water in the broads, keep right and give way to sail. This is most important where craft under sail that tacking, give them lots of space and they will usually point to where they'd like you to be, not where they are going. While I was there it was so quiet that I didn't have to worry about river traffic but I believe sometimes it gets busy.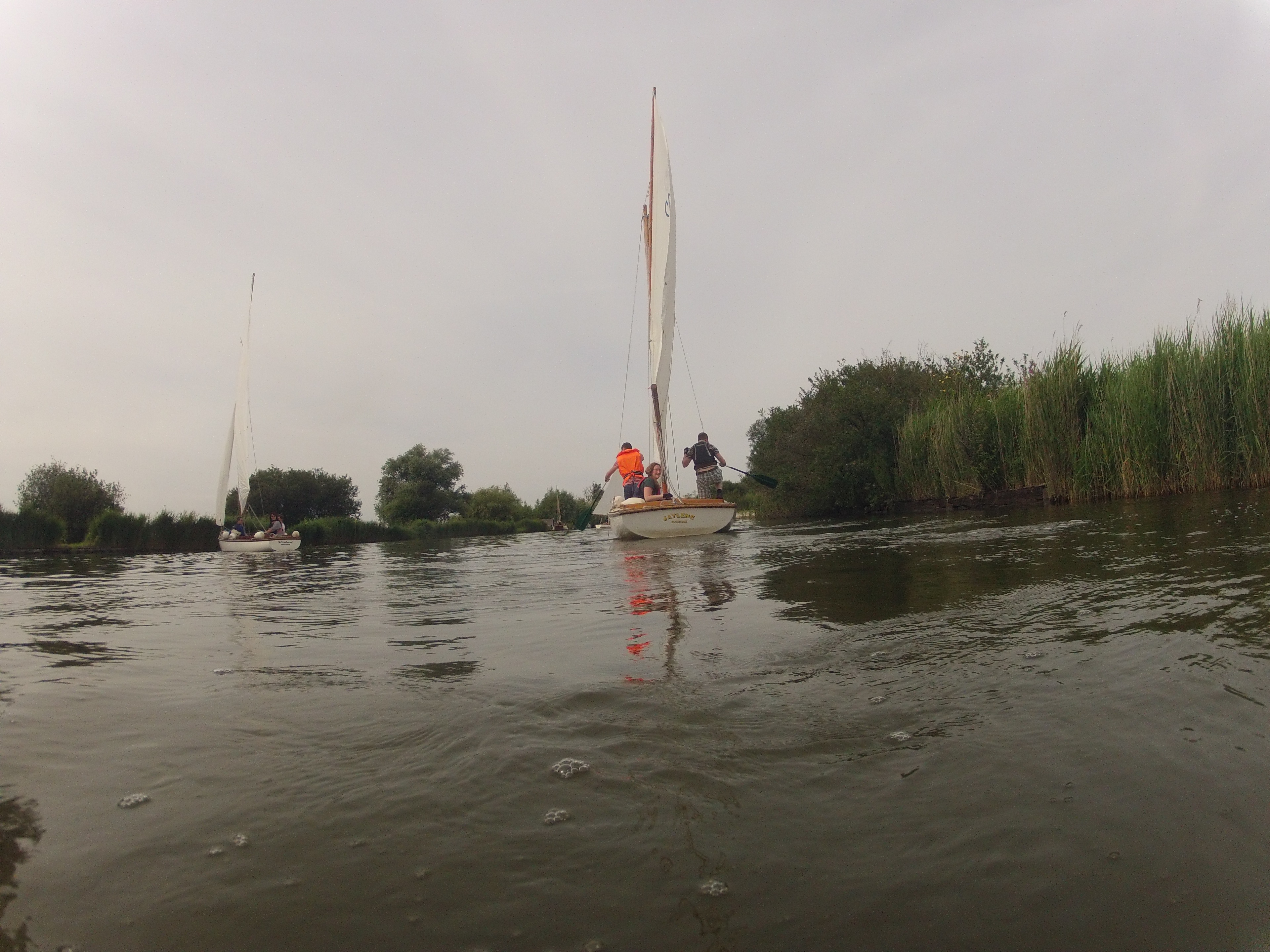 Paddling with a near full sized Labrador means that most river traffic slows down to do a double take so we didn't really have any issues with getting in the way and even with my heavy friend on board going faster than 5 mph wasn't a problem, allowing us to pass other river traffic when needed with the occasional request for a tow.
Our next paddle was up river to Somerton where we ended up in the middle of a swarm of House Martins drinking from the river, dozens of tiny high-speed darts circling us before dipping down to the waters surface for an instant, ripples on the otherwise mirror like surface indicating their purpose. On the way there Magnus picked up the scent of something interesting in the reeds lining the river bank, the hole he was desperate to explore being exactly the right size for a otter but only he will ever know what his nose picked up as there was no sign of anything in there.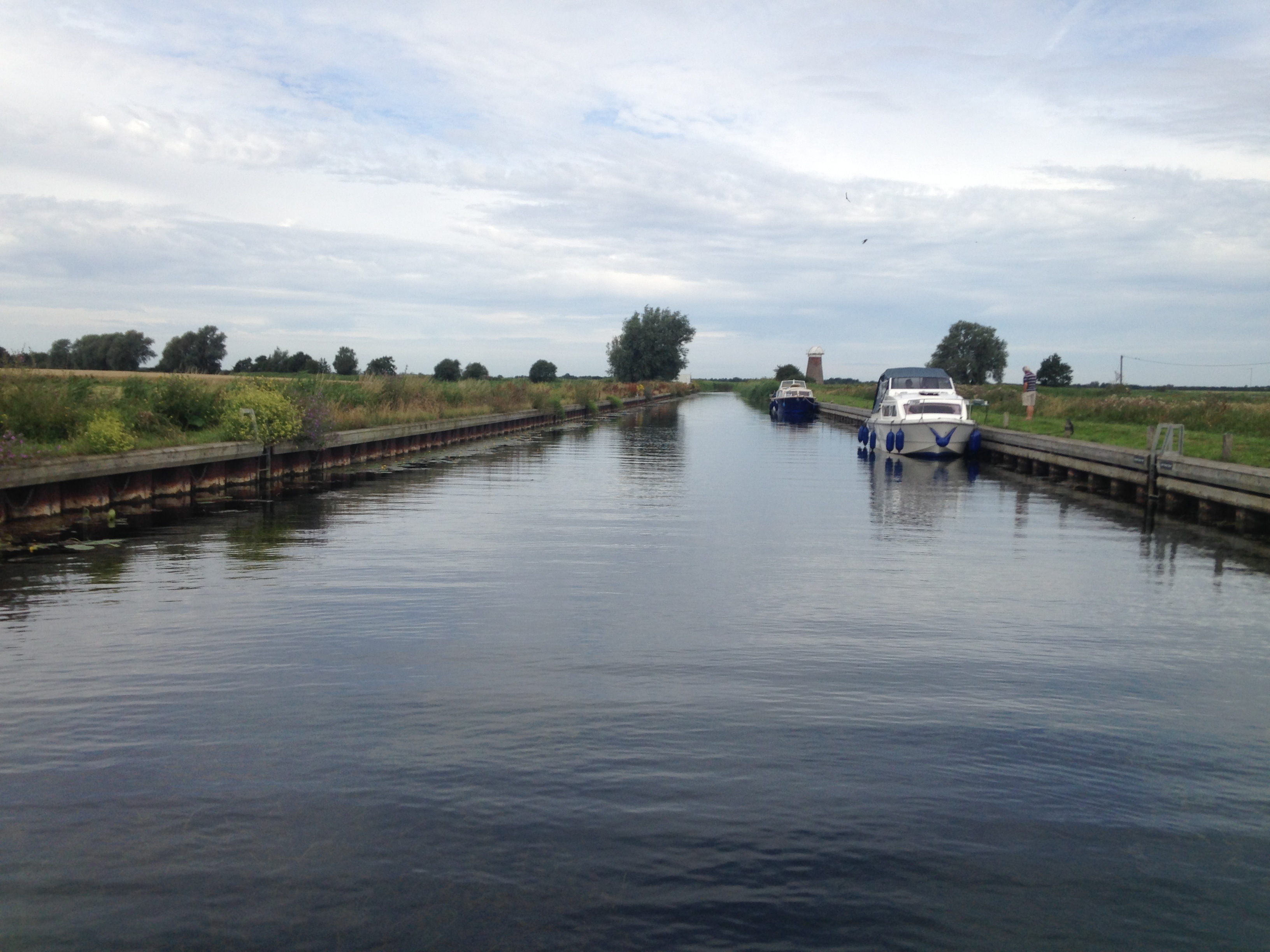 Then up to Hickling Broad where he probably didn't appreciate the Marsh Harriers that checked us out, a magnificent bird at any time but more so when the morning sunshine made their heads appear golden against the dark brown body. He was far more interested in swans, ducks and grebes on the water but had the sense not to swim after them, no matter how curious he, or the swans, were. He was less restrained with the fish he could see as we paddled away from the main channels, his enthusiasm to catch one never waned no matter how often he failed. He was also unsuccessful with countless dragonflies and butterflies.
Heading East from Martham, there is some development on the waters edge, houses and moorings typical of this part of the broad and often rented out, any would make an ideal base for a paddle in the area. Once off the main channel of the Thurne there is very, very little development, just a wall of reeds occasionally broken by moorings or fishing spots. It's worth keeping an eye out for anglers and their lines so as not to disturb their sport with our passing. Many of the broads are nature reserves and sites of scientific importance so leave no trace and go quietly, you will see more that way, paddling to "Norfolk Time", taking it easy and enjoying the space.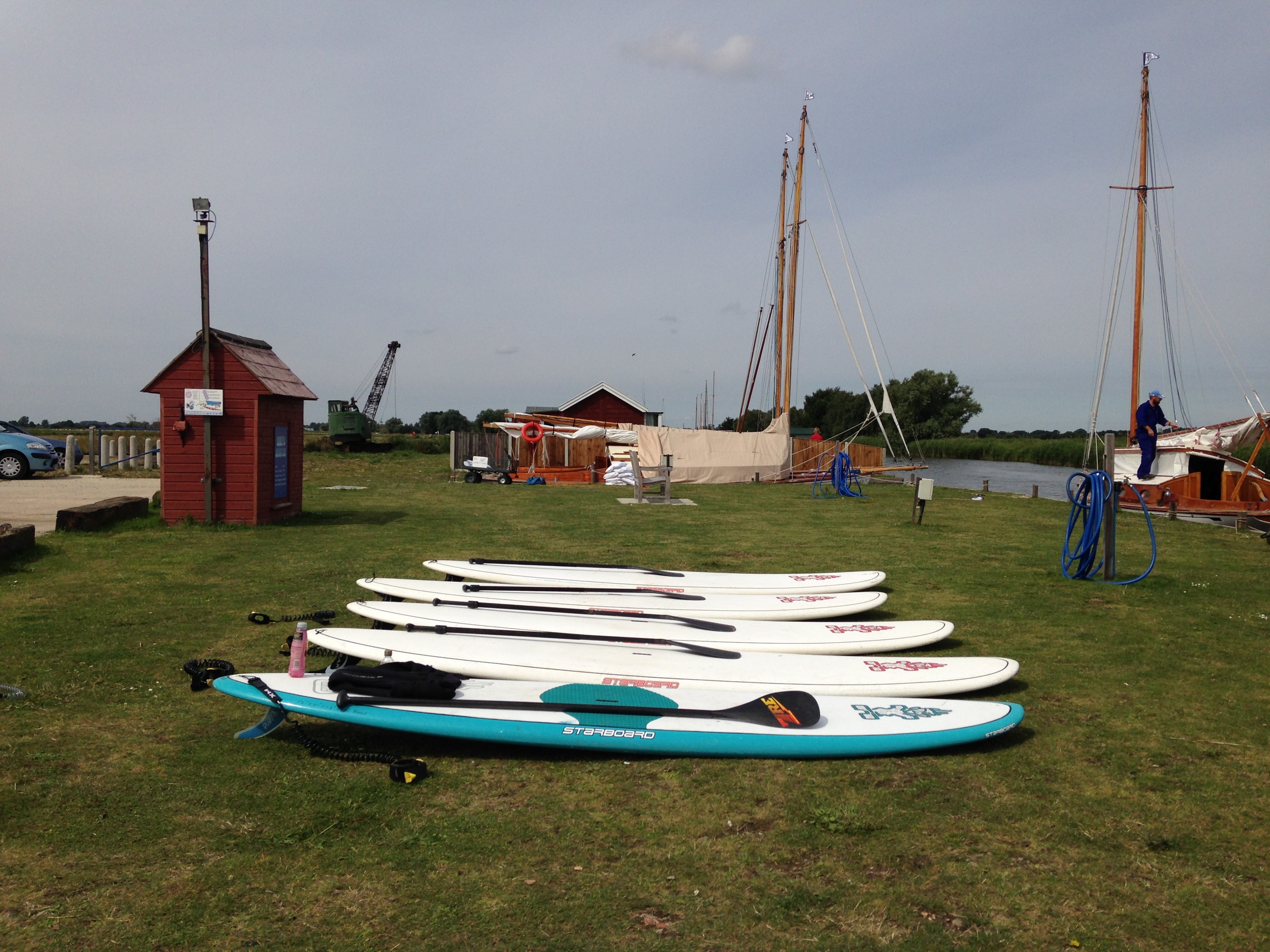 Lisa from The SUP School happens to be an ASI qualified instructor and member of the Starboard UK Team and runs classes from the boat yard, I was lucky enough to meet some of her pupils after a class, all first time paddlers who's new enthusiasm for SUP and having a good time on, and sometimes in, the water as they pushed themselves was obvious. And infectious.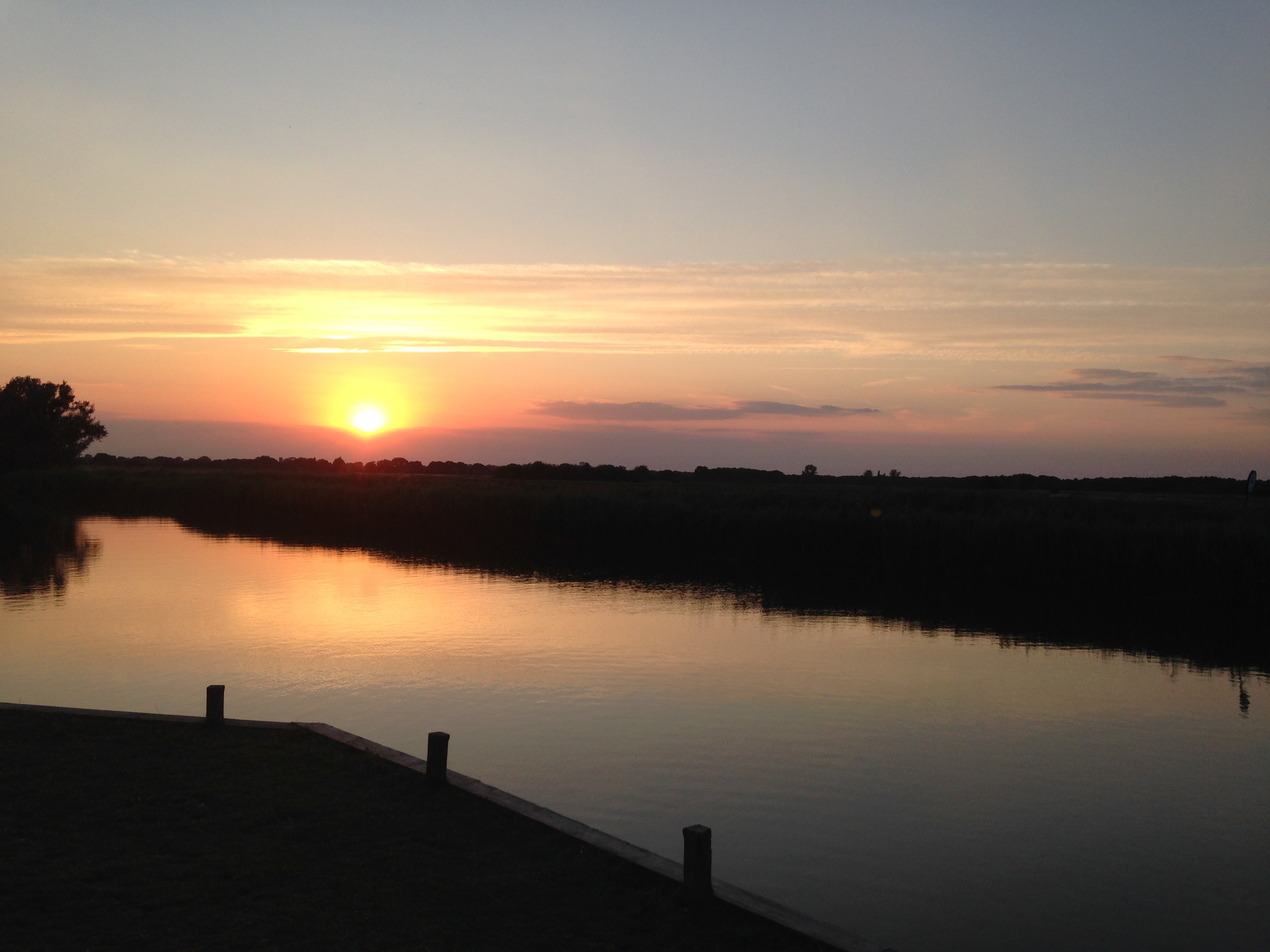 Five days on this quiet part of broads was not really enough and we plan to go back, the area is ideal for some multi day SUP tours and hopefully this SUPboarder will get a chance to do just that soon.
Words Chris Jones
Norfolk Broads Gallery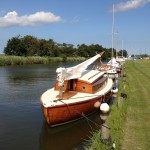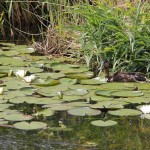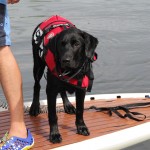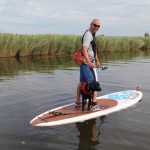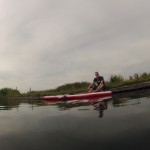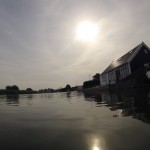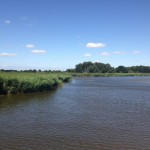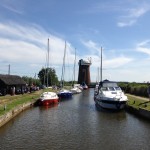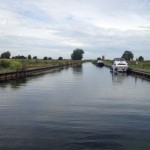 The amount of good quality places to SUP in the UK alone has to be into the thousands. And the types of waterways lochs, rivers, lakes, estuary, open water and so on. We all think of paddling far off places around the world but sometimes as Chris found out. There is always an adventure just around the corner.
Images Chris Jones and Jules Colby
Feature Image Jules Colby