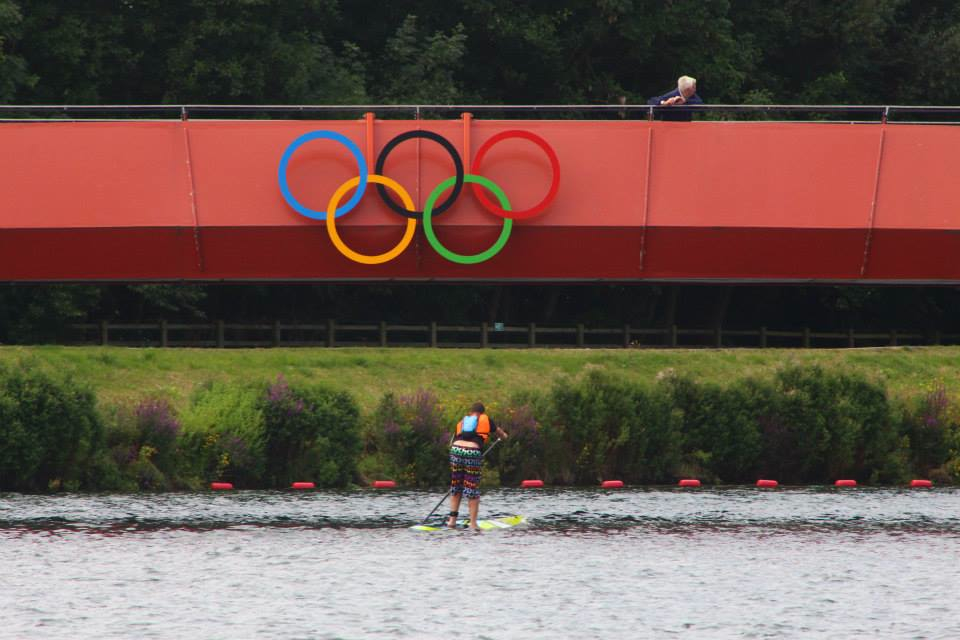 The British National SUP Club Championships and Junior Championships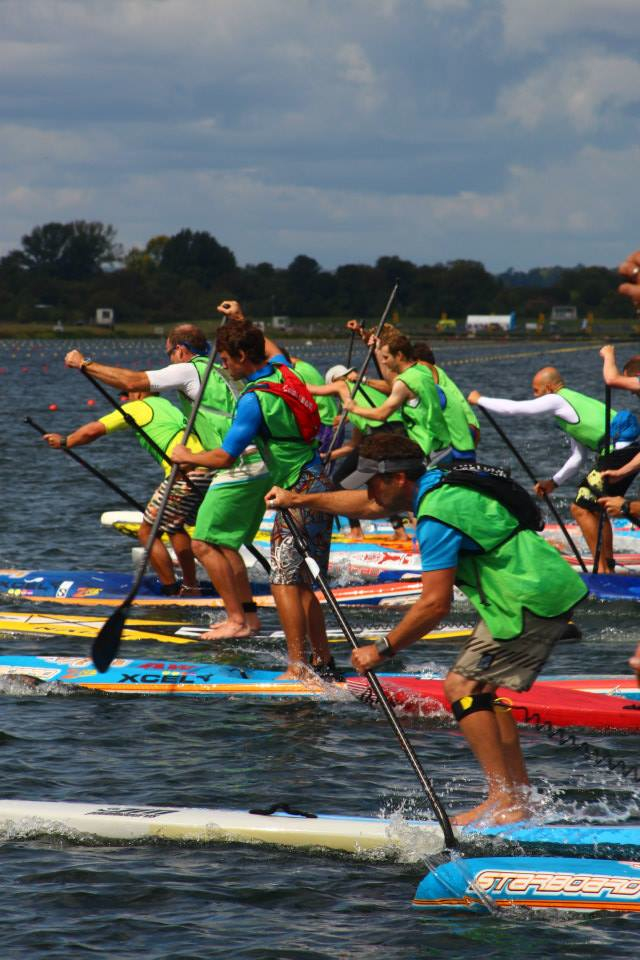 Now in it's third year the National Club Championships is the UK's most unique SUP racing event.
When and Where is it?
The date for the event is Saturday 29th August 2015 at the 2012 Olympic Venue of Eton Dorney.
Whilst racers get to strive for individual glory around the Olympic venue it's all about accruing points for your local club.
Whether you are totally new to racing or a hardened athlete your club needs you as presence means points, and points mean prizes!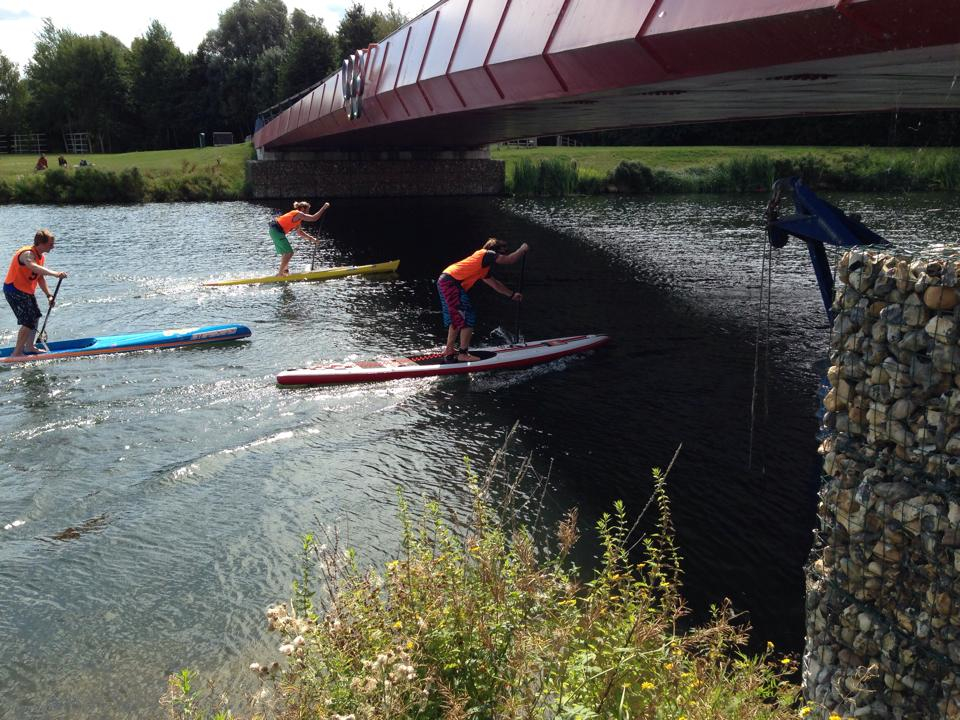 So how does it work?
There are a series of events across the day
A crossover class Novice 5km aimed at those who have never raced before
An 8km race aimed just at those with inflatable race boards • An 8km Race open to any race board
A Junior Racing Series across the day
Team XL Raft racing in Male, Female and Mixed Teams
The UK's first Club SUP Polo competition
All the race events allow competitors to gain points for their club with points being combined to give a club's overall standing.
The club's top 8 results will go towards their final results with further results counting in case of a tie.
The more people in a class the more points available and each class is split into a series of age categories.
There are a series of Junior Categories, as well as U21, 21-40, 41-51, 52- 64 and 65+ all Male and Female.
Novice and Inflatable races are open age group as can have paddlers of any age, which means they will most likely be the highest scoring events.
Eton is an iconic venue, and this event is a chance to have fun with your club and others, get stuck into some racing and maybe pick up some trophies.
Last year's event was clinched by a single point and it was participation from the whole club that made the difference, so what are you waiting for!!
What about the Juniors?
This year the Junior's will be competing for their very own club trophy. Junior SUP racing is very much at the beginning of the journey but with and influx of young paddlers across the country this is a chance for them to have a go at their first race or show off the the skills they have built through a season.
They will get in a series of races across the day again for individual and team glory.
What if I'm not in a club?
Don't worry your results still count and it's a great venue to race at. It's also a great opportunity to see what clubs might be available to you or maybe find out about starting your own.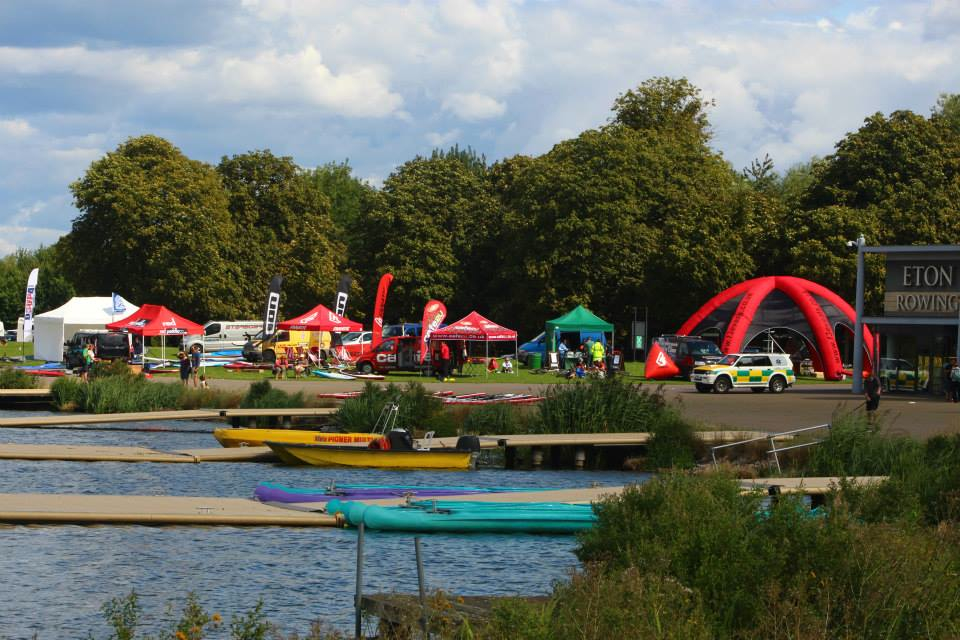 What's on When?
8:30-9:30 Registration
10.00 Event Brief
10:15 Crossover/Novice Race
First SUP Polo Rounds
Junior Race 1
11:00 2nd Round SUP Polo
11:00 Junior Race Round 2
11:45 Class Races
Men's 12'6″
Men's 14′
Women's 12'6″
Women's 14'0
Inflatable Class
14:00 SUP Polo Round 3
14:00  Junior Race Finals
14:30  Mega Raft Team Races (approx. 250M)
15:15 SUP Polo Final
16:00  Prize Giving
How can I book or find out more?
Like us on Facebook and book now
This is only club level competition held in the UK where clubs go head to head to find out which is the strongest. It promises to be bigger than ever in 2015 and to be one of the most social competitions of the year. See you there! 
Words by Sam Ross.
Images by Simon Jeffery