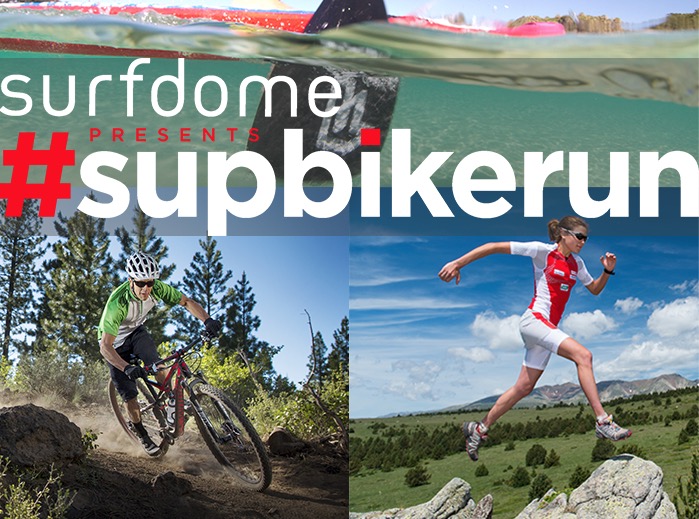 The latest variation on a triathlon, #SUPBIKERUN is a great fun new series which launched last year and this summer returns with three events across the UK. It involves a 30k mountain bike, 3k SUP and a 5k cross country run. Like any triathlon it's going to be competitive, but the main focus is all about taking part and having fun. So is open to anyone up for the challenge!
Having never competed in a triathlon before SUPboarder reader Caroline Major has decided to enter SUPBIKERUN as this new breed of triathlon involves two of her favourite sports, and she fancied a challenge and reason to get fit in 2015!  Having previously only mountain biked and paddle boarded for pleasure Caroline explains what it takes to stay focused training for 3 sport disciplines…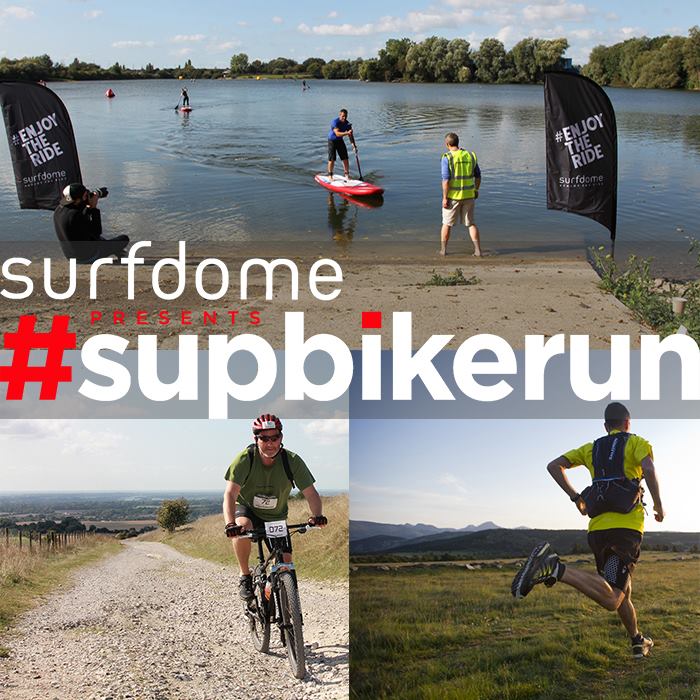 Part 1| The motivation to enter and train
I have never before entered a triathlon, and to be honest never really had any desire to spend what little spare time I did have training, when I could be out enjoying myself! But what I have learnt is that training CAN be enjoyable, and I think the great thing about SUPBIKERUN is that it is accessible to people who, like me, don't think of standard triathlons as fun things to do. This one is all about the great outdoors and is more of a lifestyle option than the traditional gruelling triathlon.
I entered because I was keen for the challenge, and it was also a reason to get outside and exercising during the winter, when it is all too easy to give up on your favourite sports for a few months and just hibernate! Also, as an avid, although self professed complete rookie paddleboarder and mountain biker, I thought that if I was ever going to enter a sportive, this would be the one for me. I temporarily ignored the running part!!
Heres my story… how I, a real world person, have tackled every day issues to (hopefully) get to the finishing line of this unique event. I've passed on my tips, as these are what have helped me and might give you the nudge you might need to push yourself in 2015.
From Sloth to Radcliff – Mastering running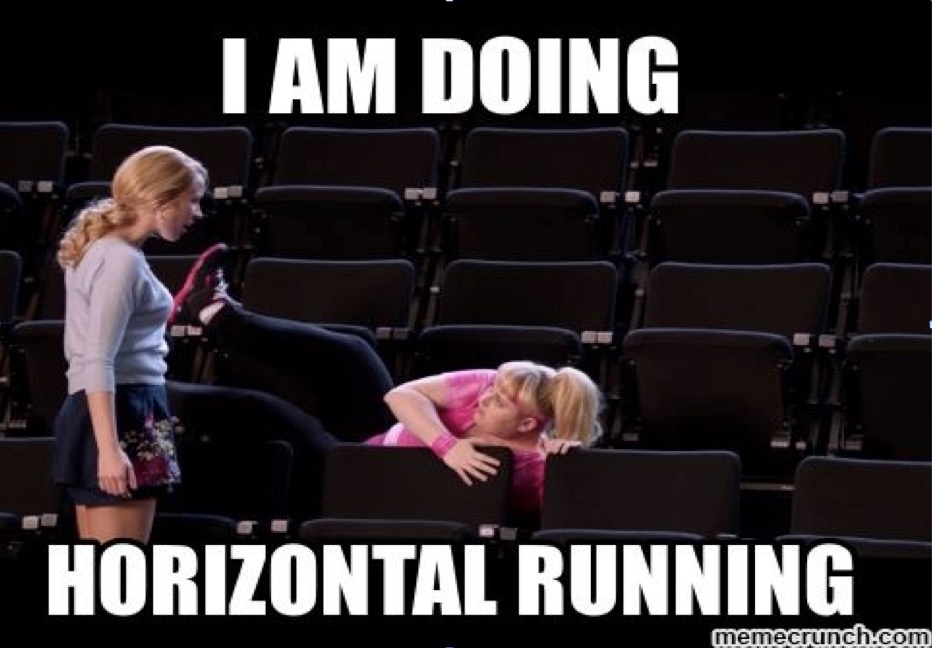 I hate running. I always thought it was pointless and would set off for a run, sprint for a couple of minutes, then limp back to the house completely exhausted. So when I entered SUPBIKERUN, this was the discipline I was most concerned about.
However, four weeks into my "training programme" (yes, a true triathlete I am!) I can honestly say that I enjoy running! With a proper schedule and a focus, it is actually a surprisingly rewarding thing to do.
My Tips:
Get a schedule – The most important thing for me, was a training schedule to stick to. This was mainly to prevent my terrible technique of "sprint and drop".
Get the tools to guide you –The NHS have a fantastic app called Couch To 5K which was created to encourage people to get outside and do a bit of exercise. It's brilliant! It contains a series of podcasts to talk you through each run, gradually increasing the intensity of the run and thus your stamina and fitness. It is all voiced by the delightful "Laura" (I am yet to be convinced that someone so lovely actually exists!) who encourages you every step of the way, and reassures you at tactical points throughout your run that "you are doing really great." If nice tactics aren't your things, I am told there are also apps out there that howl zombie noises down your earphones until you are terrified into running faster! Whatever your particular taste, if running is the one discipline daunting you as much as it was me, then I can't recommend highly enough a decent, gently increasing, training schedule.
Train with someone – I convinced a work colleague to train with me. This has been the crucial stage for me, as originally when I would have made a pathetic excuse to myself to not go for a run, I then had to find a feasible reason to tell my friend, and sometimes it was just easier to do the damn run! This has transformed into an actual desire to go for a run at lunchtime together, to get out of the building, enjoy some fresh air, and have a good gossip and a giggle about the morning's proceedings.
Becoming a distance mountain biker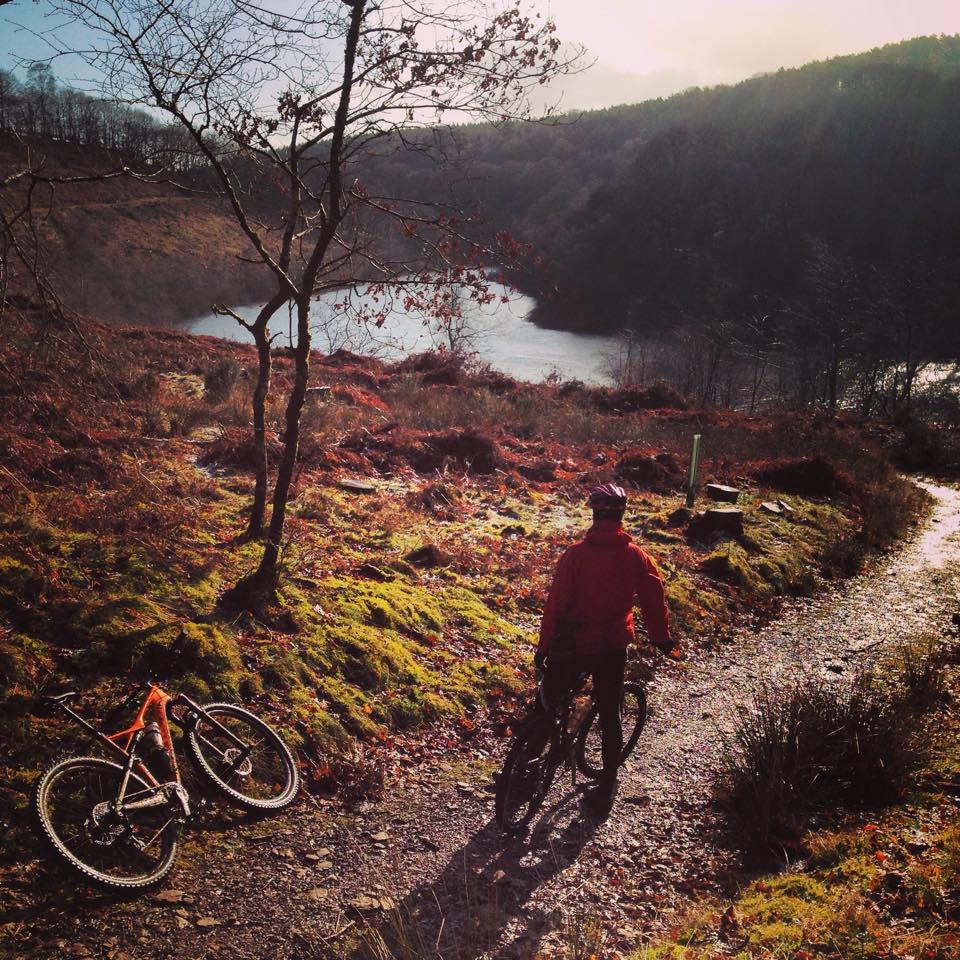 Although I can happily jump on a bike and ride around, the real challenge about the biking in SUPBIKERUN is the distance. I can throw myself down some trails in the woods but when I logged my distance with tracking apps I wasn't hitting anywhere near 30km. I was going to need some focus. Here's how I've coped…
Get another schedule – Again, a training schedule is crucial here if you, like me, need to slowly build up to being able to cycle 30K without regular stopping to hyperventilate, or having to push your bike up the hills! I have created for myself a very basic training schedule, starting with 14K and increasing the distance by a couple of kilometres each week. This way I'm able to still push my speed whilst not getting exhausted.
Ditch the car – Another way I've found to keep your basic cycling fitness up is to cycle the short distances that you would usually drive in your car. As cliched as it sounds, if possible, cycling to work or the shops on a regular basis is great for fitness, as well as reducing your personal carbon footprint and saving a little bit of petrol money whilst you're at it. If you get into the routine and mindset of cycling to places on a regular basis instead of automatically jumping in the car, you can sweat your way home with a sense of achievement!
Use your sense of adventure to keep you motivated – Having a variety of cycle routes has been crucial to prevent boredom and keep me actually wanting to do the rides. So whilst going to the gym and cycling the distance there indoors can be a good start (especially during the days of horizontal sleet!) there are lots of outdoor options which can help combine your training with an adventure and some often overlooked fresh winter air. One of my favourite training sessions is to go to a local trail centre and explore all the trails. I'm having so much fun I don't realise how many miles I've done!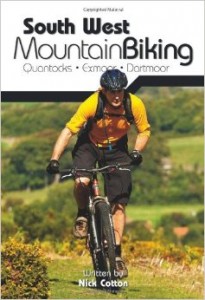 You can even combine training with a cross country exploration. There are lots of books out there which detailed routes of varying length and difficulty across the national parks around the UK, often using pre-existing trails and bridleways. The one I am using, which I find clear, easy to use, and with great routes in beautiful countryside, is 'South West Mountain Biking' by Nick Cotton and Tom Fenton.
You can't improve unless you measure it – Get a tracking app like Strava and use it on all your rides. This way you know how far you've cycled and can focus your training.
Take supplies – I'm a Northerner so my rule is ALWAYS take a flask of tea and a bun for afterwards!
Don't forget what you have achieved – My best session so far was going back to the first trail I ever took my mountain bike on, and coming face to face with the hill that had previously nearly killed me and almost put me off mountain biking forever! This time, head down, pedals turning, I was surprised to get to the top of the hill with a mere sweat and all organs still in tact. This served as a fantastic demonstration of how quickly fitness can increase with just a little training. Persevere people!!
Thinking differently about SUP
Well… although SUP is the sport I do most of, this is perhaps where my training is falling down at the moment.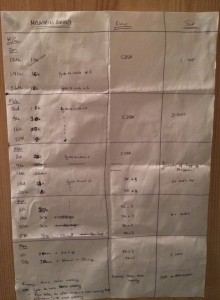 For the other two disciplines I have great structured training plans but SUP got me a little perplexed. Generally I SUP whenever the conditions allow, so I thought my training plan should be "as much SUP as possible?" No!
Having to stick to a SUP training plan requires me to train when the conditions are not completely ideal for SUP. Paddling in the winter can seem like a bit of an unattractive prospect, especially when there is a lot of wind about.
What I quickly realised was that paddling in not so ideal conditions, was going to take some motivation as well as improved skill. SUPboardermag.com is full of articles giving some great tips to keep you paddling through the winter such as 'Top tips for paddling in the wind this winter'. Don't forget that although wind and cold are not necessarily the favoured conditions for a sociable lifestyle SUP, you are in training! And there is nothing to say that on the day of #SUPBIKERUN it isn't going to be howling a gale. So, with that in mind… research and understand the conditions, stay safe, always wear a leash and the appropriate clothing, take a mobile phone in a waterproof case, and get out there as much as possible this winter. It's all part of the challenge!
If you're new to paddleboarding, developing a solid technique to practice before the race is essential. #SUPBIKERUN are running training days in association with Fanatic to teach paddle techniques prior to the events this year. This will also be a good opportunity to get to grips with the Fanatic boards if you're planning on renting one for the race.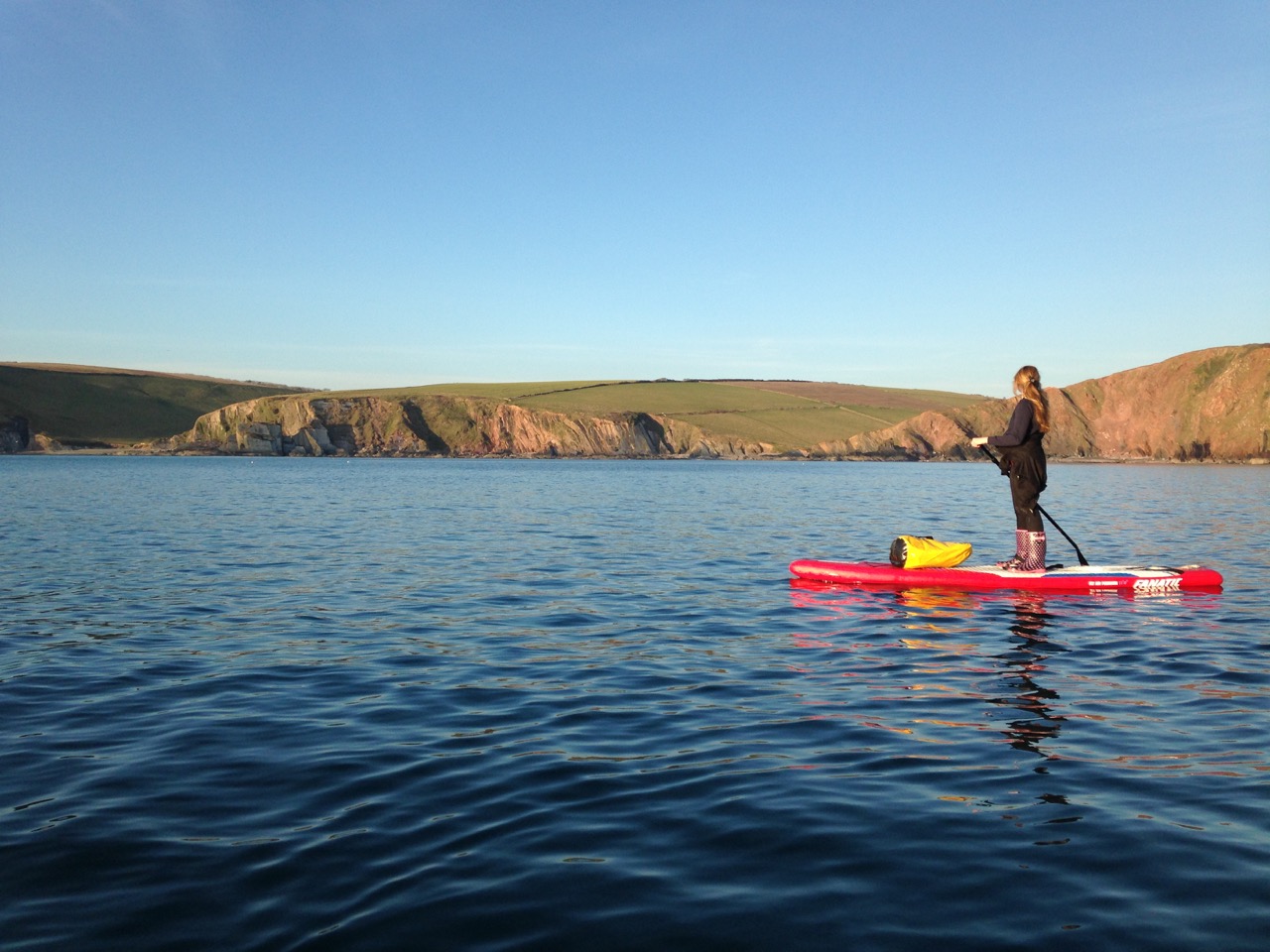 Next time…
I'll update you with my progress in a few weeks. But in the meantime… have faith in yourself, your body and your personal ability. Keep building on your natural strength, be determined, be safe and believe in yourself. Having said that, be kind to yourself! Whatever your reason for entering #SUPBIKERUN, keep that motivation and don't forget to enjoy the journey. It's meant to be fun!
Keep tuned for Part 2 of a rookies guide to SUPBIKERUN where Caroline shares her journey, looking at kit choice, maintaining motivation past the first month and developing the SUP techniques for the race track!
If you would like to find out more about #SUPBIKERUN or think that it's an event that you would like to take part in then visit their website here. There are still places available for the first event at Wimbleball Lake, Exmoor National Park on 17th of May. So no excuses… it's not too late!
And for a chance of winning an experience day from #SUPBIKERUN stay on SUPboarder, as we will very soon be giving away a FREE experience day worth £99 plus FREE Salomon Speedcross 3 shoes. These days are now completely sold out however SUPboarder has a ticket for one lucky SUPboarder reader. DON'T MISS OUT…