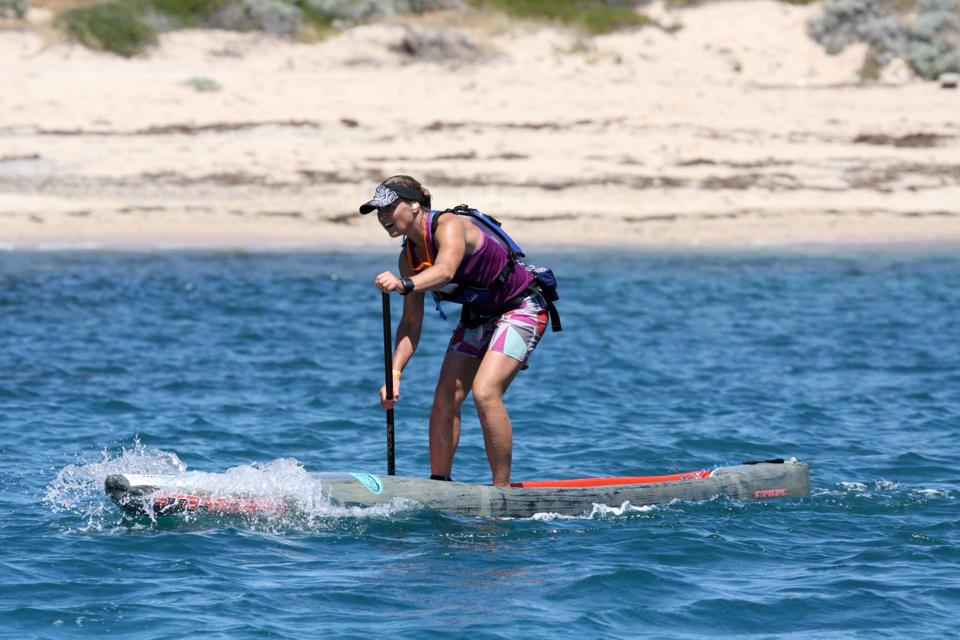 Fueled by wind and swell, there is no other SUP discipline quite like down winding. With the wind on your back this exhilarating and technical side to the sport gives you a fantastic sense of freedom and the ultimate feeling of being at one with the ocean. There's nothing quite like it. And until you've experienced it, you won't truly understand it.
Starboard international team riders Marie Buchanan and Paul Simmons are well known on the UK SUP race and surf scene. However downwinding is another one of their passions, with hundreds of miles of experience on their boards, gliding wave to wave. Although you can downwind anywhere given the right conditions, one place to get a truly guaranteed downwind fix is Australia. So this winter Marie and Paul headed Down Under for the ultimate week of downwinding. Here Marie tells SUPboarder all about her trip and stoke for SUP downwinding…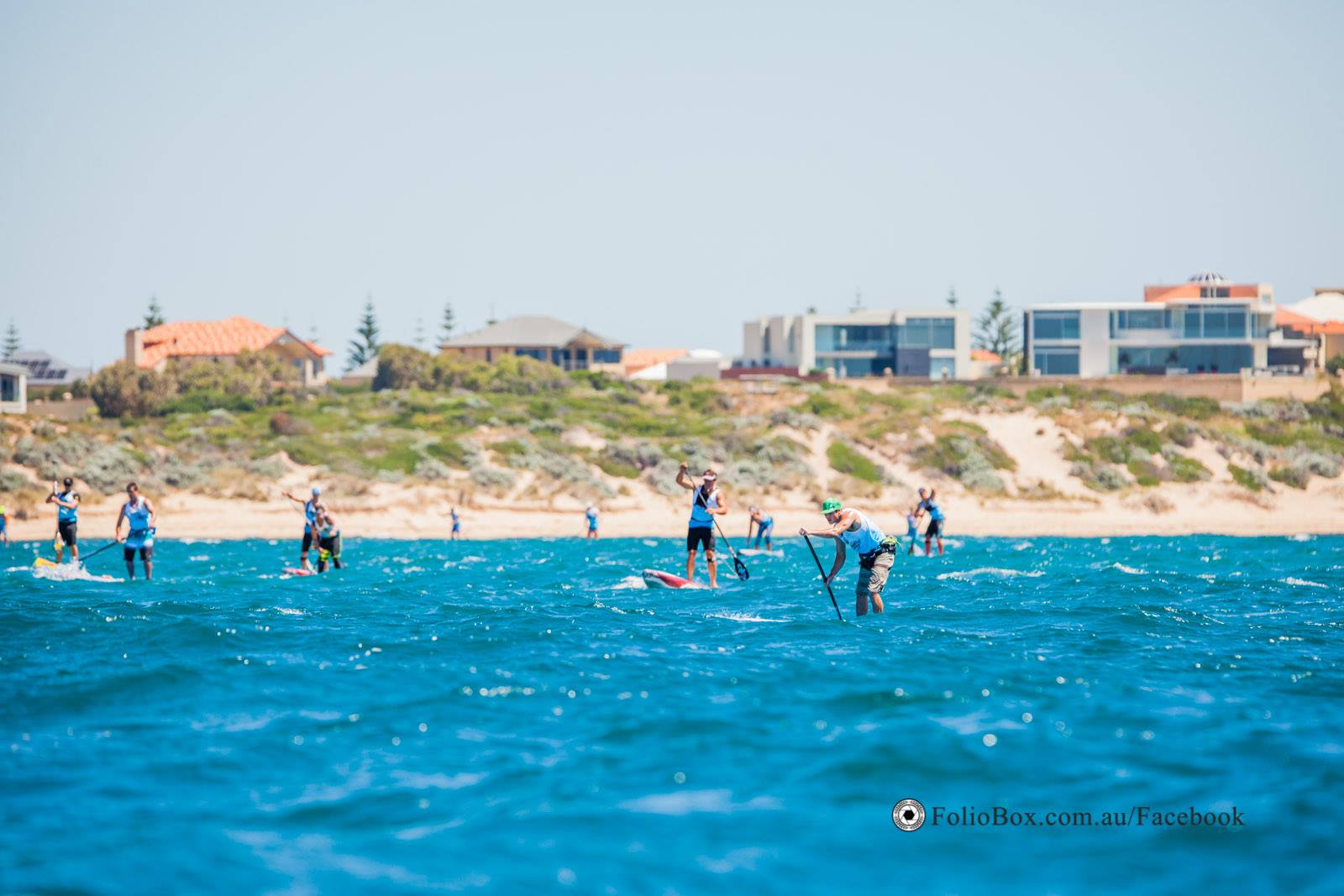 Most standup paddlers who've paddled an efficient board downwind in a decent breeze will have quickly become engrossed in this technical and thrilling area of the sport. With nearly 8000 miles of UK coastline, we have an abundance of superb locations plus a growing number of downwind SUP enthusiasts. To organize or plan a successful downwind run or race it's essential for the wind to be blowing consistently from a specific direction and within a suitable range: approx. 18-30 knots.
While the extremely variable nature of the UK's weather may make it our most common topic of conversation, it unfortunately limits the potential for organizing consistent downwind SUP racing here in the UK. With such changeable weather systems and a lack of regular "trade" winds or thermals, it's no surprise that we don't yet have a specific SUP downwind race series here in the UK.
Paul & I both love downwind paddling and spend a fair bit of time scanning the forecasts for ideal wind and direction, to grab every opportunity we can. So, when Starboard announced they were sponsoring a couple of big downwind races in Western Australia in November and December 2014, our ears pricked up in an instant. Our decision was confirmed after chatting to some of the Australian pros like Angie Jackson and Beau O'Brian at the BOP last year who were extremely encouraging. Flights, visas, boards sorted within a couple of days. We were keen!
On Landing in Perth, we were welcomed by 36C temperatures, sparking concerns about how our unacclimatised bodies would cope with racing in such heat arriving fresh from the UK winter. Our initial concerns soon eased, following a couple of humid, thundery days, when temperatures settled down in the pleasantly warm mid to high 20's with unbroken sunshine.
One of the attractions for overseas competitors like ourselves, was the opportunity to take part in four or more downwind races and several practice downwind runs in just over a week, all within easy reach of Perth & Fremantle.