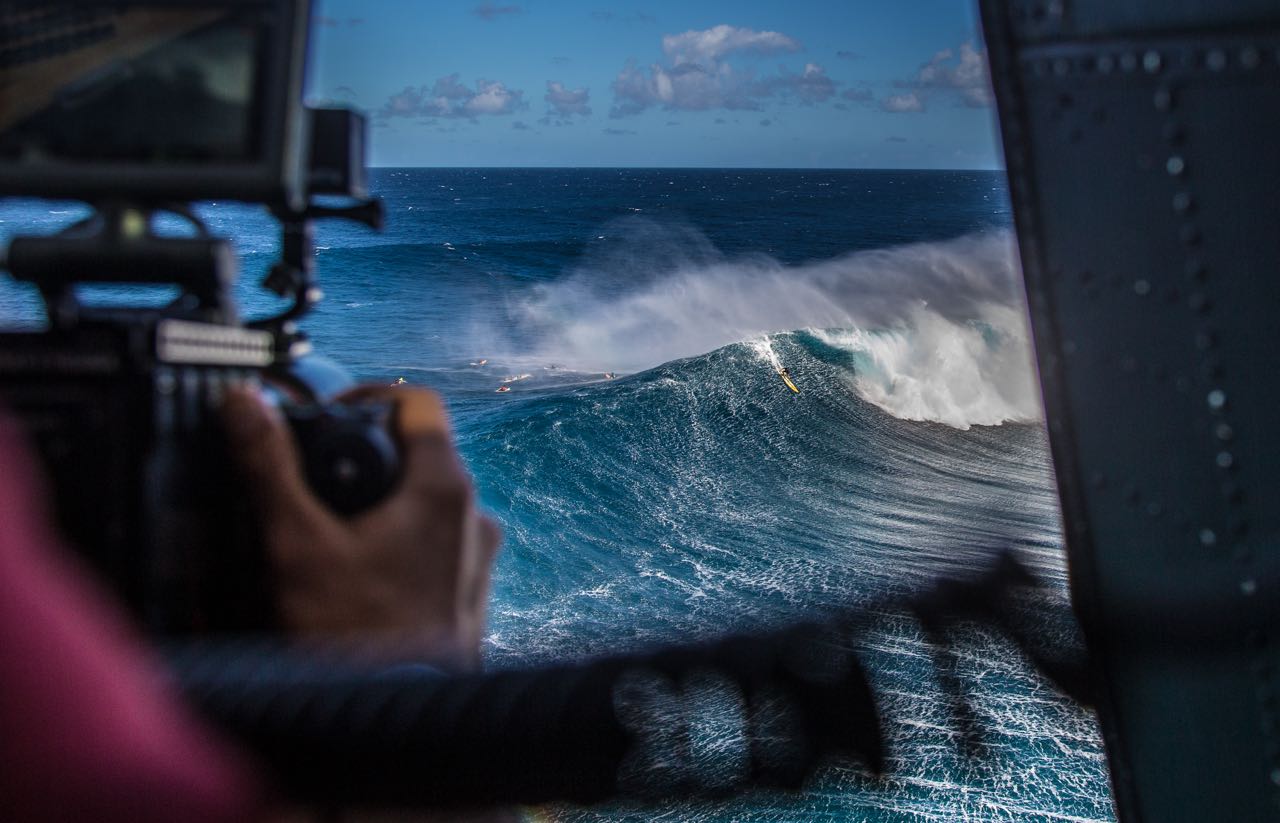 The SUPboarder Team are lucky enough to watch hundreds of SUP videos every month. And with all the different filming methods now available there are some great SUP videos out there, from the go pro selfies to the professional videos from the pros, all around the world. But one rider who we haven't seen anything from since his last 'Positively Kai' web episodes 2 years ago, is the main man of SUP, Kai Lenny. It was obvious that he had something big in the pipeline, so when 'The SUP Movie' trailer was released 6 months ago it wasn't too much of a surprise. At only 22 years old SUP World Champion, Kai has done it all. Who better to follow traveling around the globe and get fully stoked on SUP by.

Here are SUPboarders thoughts on 'The SUP Movie'…
From the moment the title credits start to roll it's clear to see that there's alot of unseen footage that the Poor Boyz Production Team have collected over the last few years. Kai is the main rider in this all action 40 minute film, but is also joined by other friends/riders along the way including Noa Ginella, Kody Kerbox, Zane Schweitzer, Connor Baxter, Sean Poynter, Izzi Gomez, Lori Park, Mo Freitas and others. Mexico, Nicaragua, Fiji, and California are just afew of the spots visited along the way.
The film details stated that it's a "progressive film that will change the way you will think about stand up paddling… from all facets of this growing sport." It definitely shows you the more extreme side of SUP in the surf, but it only touches very briefly on the race discipline, which is a shame for the racers out there as Kai Lenny isn't just a SUP surfing champion but a race champ too. The movie is 90% about surf with the other 10% being a combination of a few race clips and lifestyle shots. So it doesn't really demonstrate SUP and its breadth of disciplines to the full.
But as far as the SUP surfing action is concerned it's absolutely epic. Lots of great shots from new angles, and up nice and close to the riders allowing you to see their every move. Ideal for you SUP surfers out there wanting to analyze new moves to master this year. The director Johnny Decesare and production team have done a great job with the editing and music choice. But because of the title 'The SUP Movie' it does make you think there will be more of a story line to it. But it really is just SUP surfing action from around the world, ending with Kai conquering Jaws on a SUP.
SUPboarder verdict
If you're into surf SUP action then this movie will not disappoint. All action from start to finish, with plenty of big drops, bad ass barrels, insane airs and a good wipe out from Kai right from the off, to make your toes curl!! Watching Kai and mates rip the stuffing out of great waves around the world will be sure to make you a tad jealous and get the travel urge again.
If you're not into wave watching and are after a bit more of a SUP story and a film covering all aspects of our diverse sport then 'The SUP Movie' probably isn't for you.
But at only £9.99 from the iTunes store this well produced film sure wont break the bank, so is definitely worth adding to the SUP media collection (but note, it's not one to watch over dinner!)
For more information or to buy a hard copy of 'The SUP Movie' visit the Poor Boyz production website here or to download / rent 'The SUP Movie' visit their iTunes store page here.