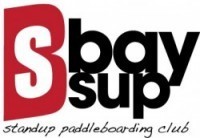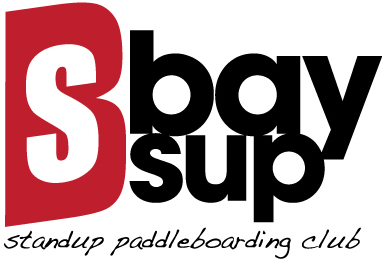 Nick Watt Updates SUPboardermag on the fourth race in the Frostbite Race series …
Saturday 7th February saw stage 4 of the BaySUP Frostbite race series, a 12km distance race on the river in Christchurch Dorset. We had 23 entrants which for February and just above freezing temperatures, was a great turn out. Racers travelled from Wales, Devon and Kent which was great to see. This series offers people the chance to keep their race face on over the winter months.
The conditions at the race started were pretty good for February with some sunshine and a light NE wind. The paddlers headed up river for about 2k then turning under a bridge and heading way downriver where it opens out and becomes more exposed. This is when the wind picked up to a strong NE with some hefty gusts which were unpleasant. This made the race extremely tough with plenty of paddlers taking a dip in the icy river. Our Sport England funded jet ski was on hand to ensure paddlers were safe at all time. We also had lifeguard Tom Hatcher from Surf Steps Surf school monitoring the back paddlers to ensure everyone made it through.
This was a tough race with even the elite taking a dip and almost bailing but whispers of "Man Up" from that voice in the head kept them going. 14ft class was dominated by Ryan James with Pete Holliday worrying him all the way round. Behind Pete was Tim Harley who as always put in a very consistent result on the river. The Rob Stewart and Ben Bailey bromance took a break in this race with Ben 'The Bull' Bailey storming away from a pack made of Nick Watt, Rob Stewart and Will Vincent. Ben made a clean break leaving Nick, Rob and Will where Will soon broke away after Nick and Rob took an icy dip!
In 12'6 BaySUP's Mo Guy had a corker of a race taking 1st closely followed by the Devon crew of Jamie Harman and Dan Ashford. The ladies 12'6 was taken by Jo Hamilton-Vale followed by Emily King and Kerry Baker. Some awesome racing from the ladies who all travelled a long way to be a part of this race.
So here are the results:
12'6 Ladies:
Jo Hamilton-Vale
Emily King
Kerry Baker
12'6 Men
Mo Guy
Jamie Harman
Dan Ashford
14' Men
Ryan James
Pete Holliday
Tim Harley
Full results can be found on the BaySUP Frostbite Race Series 2014/15 Facebook page.
Thank you to everyone who turned up for this bitterly cold race, but what do you expect, it's Frostbite!
Stage 5 will be on March 14th at Surf Steps Surf School which will be a technical course. Huge thanks to the BaySUP crew for organising another awesome race and to Tom Hatcher and Marco Amat for excellent safety cover always.