We review the Aqua Pro full carbon paddle from Aquaite. A company that bases itself on making beautiful products from natural, sustainable materials.
"We have been incredibly impressed by these paddles, very light and beautifully finished. The Aqua Pro is a good paddle for an all round paddler looking to get the most out of their paddle without breaking their back or bank balance."
Full carbon SUP Paddle. Shaft, handle and blade material: 100% 3K twist pre-preg carbon fibre
Blade veneer: Sustainable bamboo + Epoxy glass (Note – the blade is still 100% carbon, just with the bamboo veneer over the top of the carbon)
Quick find colour. Both ends of the paddle are painted with PANTONE Neon 805 – the most visible colour in the water
Dry carbon molded, and clear resin coated for a durable, high gloss finish
Weight : Aqua Pro (Fixed): 0.4-0.5 kg
Paddle blade area: 49cm x 21cm
Exclusive offer – Enter 'SBM' at the checkout on the Aquaite site, and get one of their paddles for £199.99 – saving £59.99 on either the Onda Pro Travel or Aqua Pro Fixed.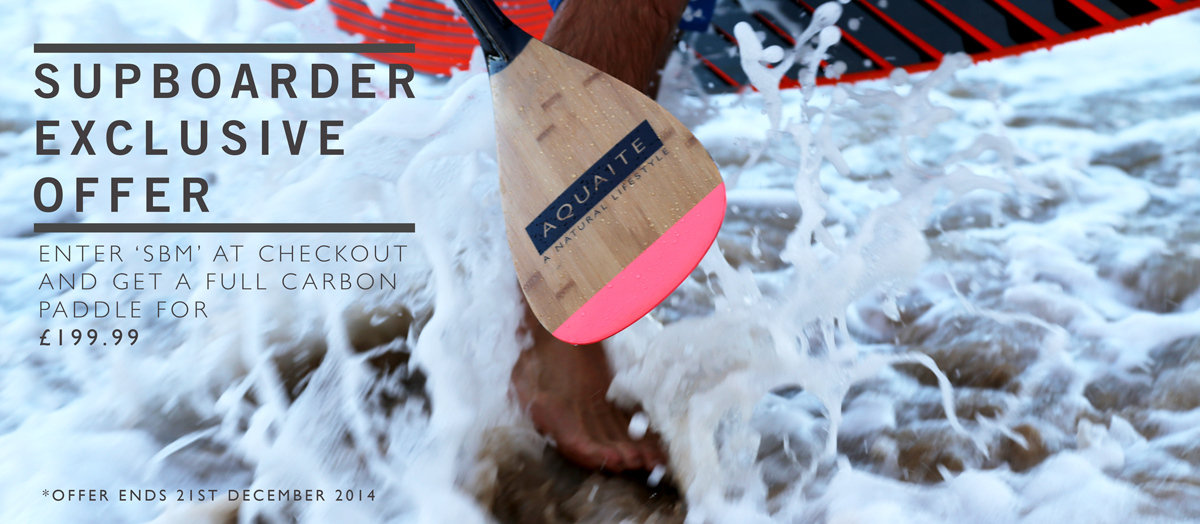 For more information about Aquaite and their product range visit their website here.