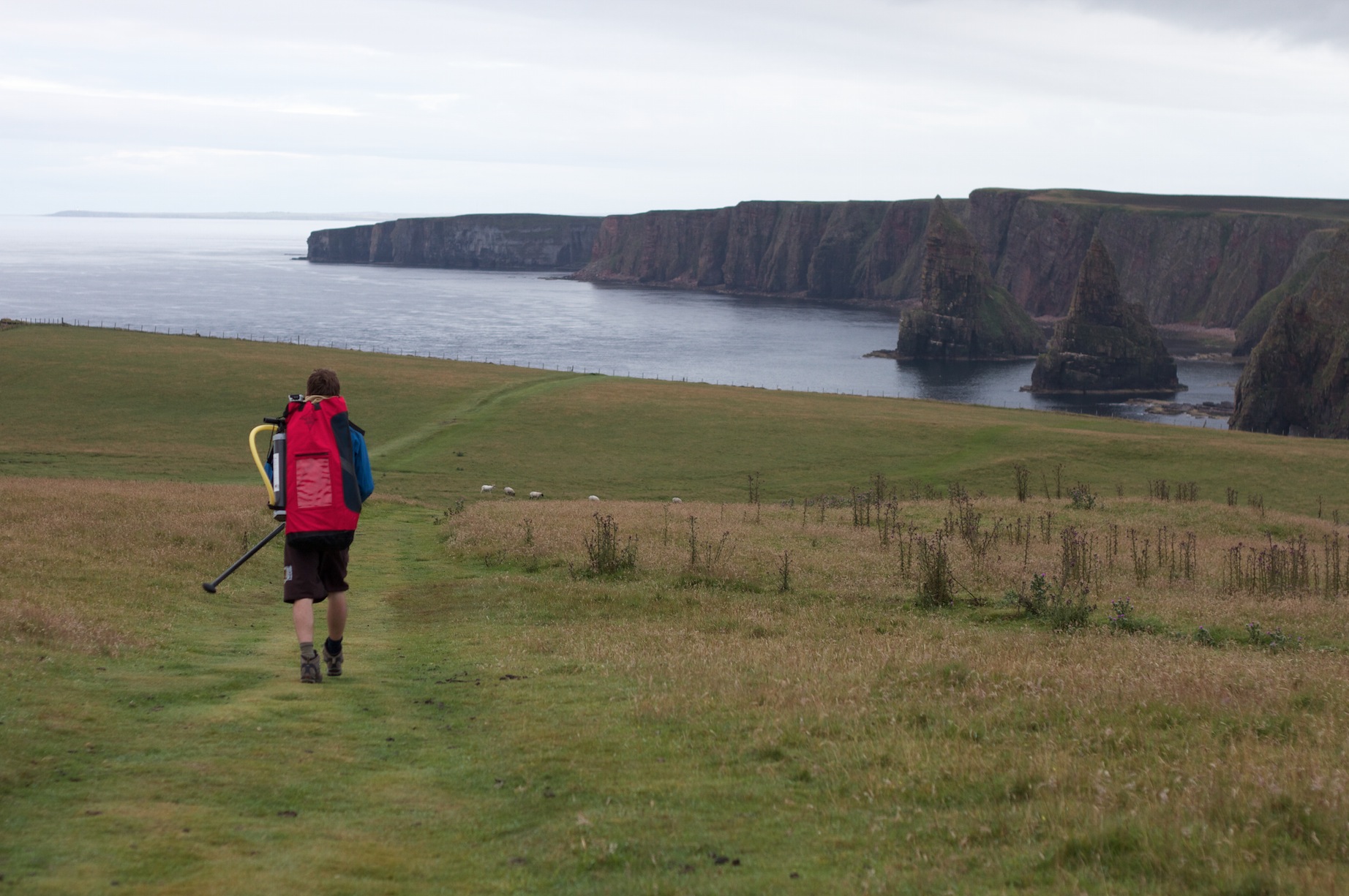 SUPboarder's Will Rogers loves a unique SUP challenge and recently saw something he just had to paddle.  Over to Will for the story and impressive pictures….
Sometimes I just see something and know I HAVE to stand up paddle board it….  SUP is all about the experience, and the incredible places it can put you.  The Duncasby stacks, just a few hundred metres south of Duncasby Head are too towering stacks of rock that sit almost 70 metres high off the coastline.  Duncasby head sits just outside John O'Groats and is the most North Easterly point of Mainland Scotland certainly and this one looked like it would be an experience like no other.  My mission was simple – I just had to figure out how to do it.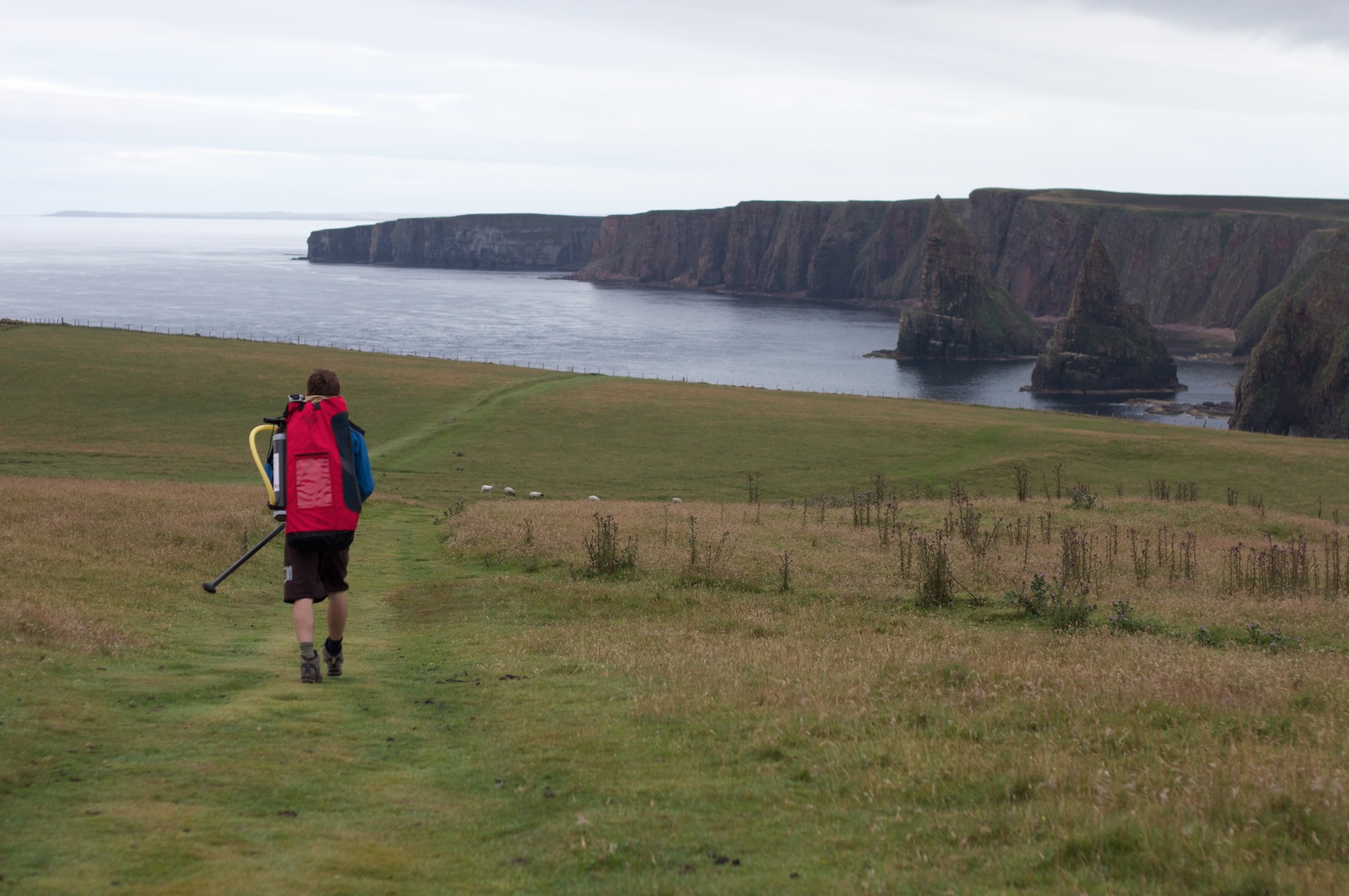 Driving up to Duncasby Head on a still but rainy evening I was simply blown away by the incredible views.  With panoramic views of the Pentire Firth, the Orkney Islands, Dunnet Head and as far as you can see South it almost certainly scores as one of the top view points I have ever been to.  It was 8:00PM, and with the sun low in the sky and the drizzle clearing there was a eerie feel to the area.
Duncasby head is famous for its sea bird colonies, Kittiwakes, Fulmars and Shags all make their home on the dramatic cliffs that heavily exposed to the weather of the Pentire and Moray Firths.  Kittiwakes land only to lay eggs and Fulmars lay just one egg a year…. Paddling surrounded by such high numbers of these birds would be incredible, yet respecting these creatures space was equally important.  The tidal currents around Duncasby head are equally impressive.  Standing on the headland you can see whirlpools and rips as the waters of the North sea swirl around the dramatic coastline.  This expedition was going to need some careful thought.
With heavy rain and wind forecast for the following days, and with a break in the weather around the last few hours of day light, the window of opportunity was open.  It was now or never.  The only challenge remaining was if, how and where I would be able to access the water.  Duncasby head is 67metres above sea level and boasts a somewhat feeble lighthouse at only 11 meters high – at Duncasby head, the cliffs really do the talking.  Armed with I-SUP, paddle, Pump and walking boots I set off to walk the cliff path in search of an access point.
A short yomp through boggy midge populated Scottish cliff top towards the stacks and I found my opportunity.  I goat track down to the rocky waters edge below.  I clambered down, pumped up the I-SUP, ditched my walking boots on the cliff and set off.