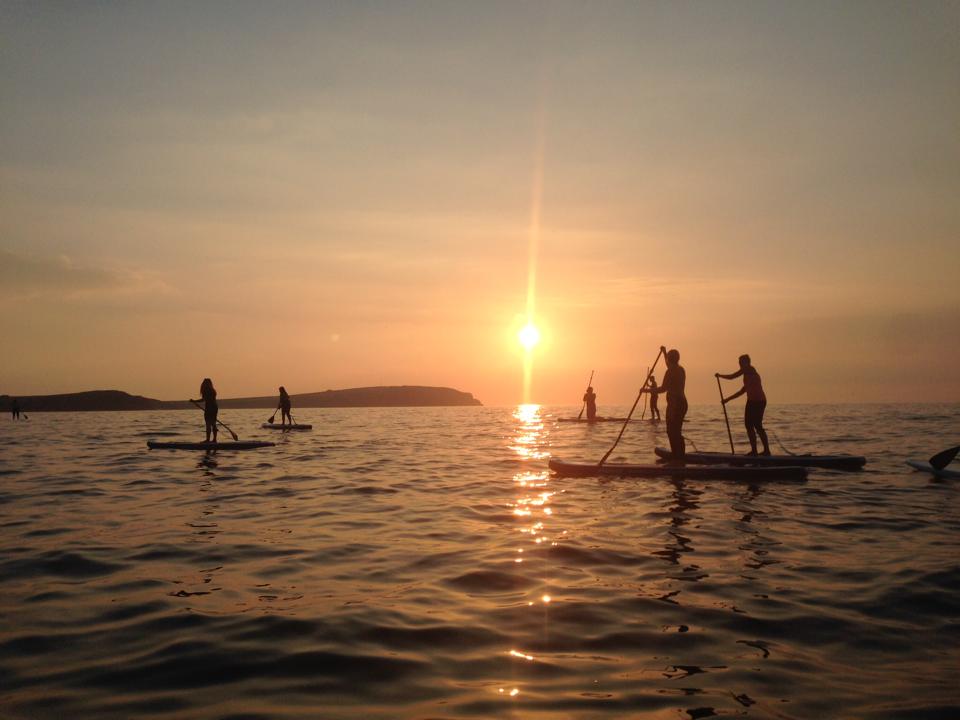 In 2014 the Water Skills Academy was formed to deliver a high level of training for SUP, Surfing, Lifesaving and other adventure water activity coaches. In addition, the WSA runs workshops in all disciplines and subjects for those wishing to expand their experience and knowledge. Our team brings together industry leaders in coaching, managers, school owners and competitors. The WSA is positioned perfectly to provide the very best current information, courses, workshops and consultancy.
As a result of listening to the industry we have developed a coaching scheme, which encompasses a full range of disciplines and develops coaches and paddlers in a seamless progression of courses and modules. Courses include, adventure, surf, race and white water. We understand that other coaching organisations deliver relevant levels of training. As a result of our vision we welcome coaches who are currently qualified to join us and take advantage of new courses and professional development.
We are especially excited about some of our new workshops, which will really help current coaches, schools and clubs. One of which is SUP and surfing with the Less Abled people.
www.waterskillsacademy.com/instructor-courses/stand-up-paddle-instructor/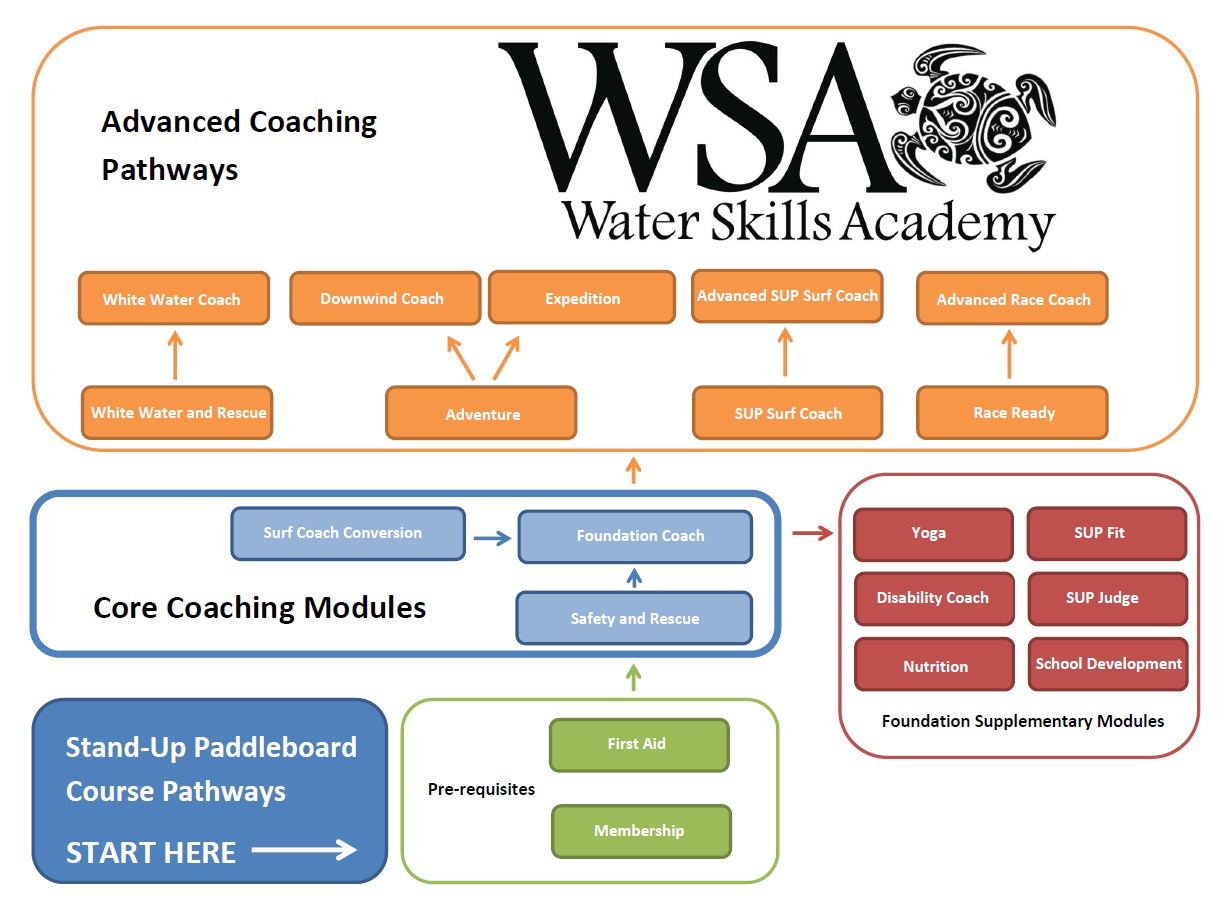 WSA annual membership includes public and professional liability insurance, a family of coaches and trainers to help and advise as well as continual development. The WSA membership benefits are also available to non-coaches and those who compete however would like insurance cover and also take advantage of being part of the WSA family.
Working closely with the Adventure Activities Licensing Scheme (HSE) we see a need for a more robust method of school and centre inspection and support. Rather than just accepting standard paperwork and of course payment, WSA will be running a thorough inspection at the school or centre site. Having been through inspections, WSA will make this a positive experience working closely with the school and club to ensure safety, quality and development pathways for coaches and members.
www.waterskillsacademy.com/membership-accreditation/
We consider the WSA exists to develop SUP and other activities. As a result we will be organising and hosting the 1st European Surf and SUP Conference, 18th and 19th of April 2015, in Cardiff. Whilst the conference will be a chance for coaches to use the workshops as continual professional development, something that we strongly believe in, the weekend will also allow surfers and paddlers to access the range workshops available.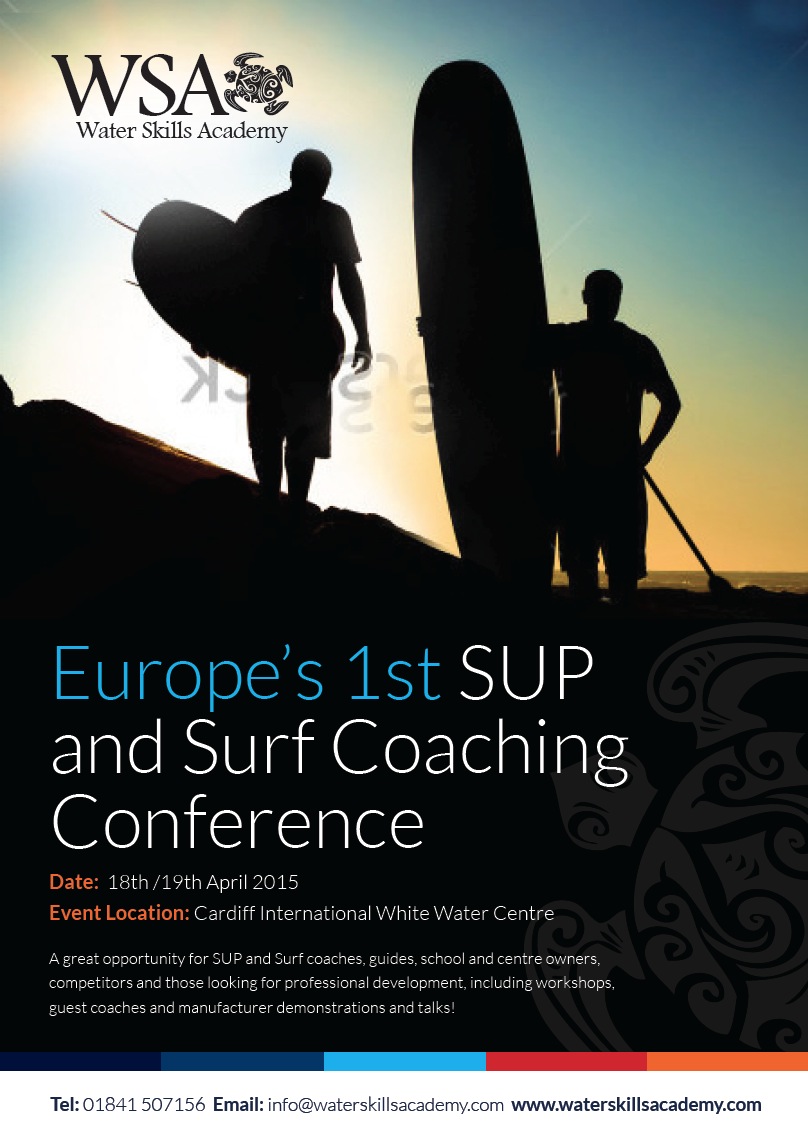 www.waterskillsacademy.com/surf-sup-conference/
We have set various course dates for 2014 and 2015 so take the opportunity to train with the likes of Ryan James, Matt Barker Smith, Owen Burson, Chris Rea and Steve and Mandy West.
www.waterskillsacademy.com/about-us/meet-team/
Finally and our latest exciting development we will be working closely with SUPBOARDER to feature regular articles on subjects, which will interest, inspire and educate.