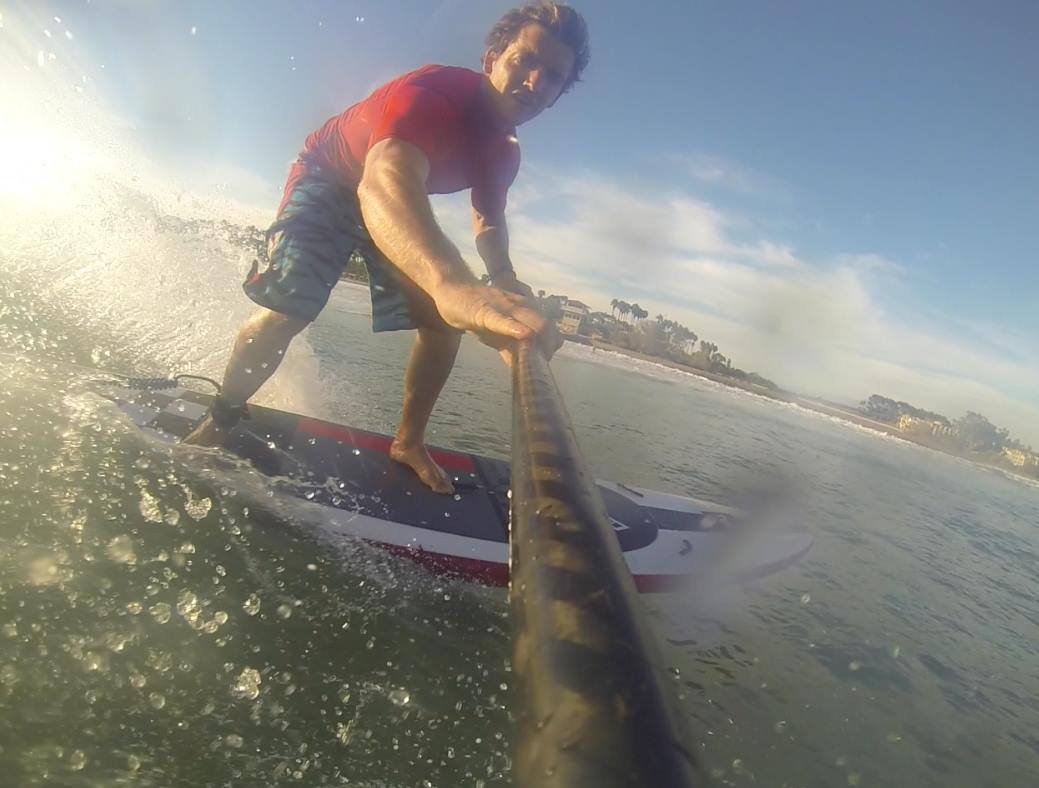 Press release : Red Paddle Co We'd like to say a huge well done to Sam Ross who took on the BOP , Battle of the Paddle and was victorious as the number 1 inflatable board in the Distance Race. Sam was joined by many other inflatable boards in the race – a testament to how popular inflatable boards are now becoming especially when it comes to traveling around the world to compete with no baggage hassles.
Choosing to ride his 14'0″ Red Elite was an easy decision for Sam as it enabled him to travel to the event with minimal fuss, no excess baggage costs or damage on route, unlike many others with hard boards! Some were unable to compete either due to their boards not arriving or because they were damaged by the airlines.
The event was held in a new location for 2014 and with a 4'+ surf forecast for the duration of the event having confidence in your equipment was vital for a successful race.
Durability during the event was a massive consideration, the day before the event 11 fellow competitors snapped their full carbon race boards in the heavy shore break leaving them unable to participate and many formed a queue to use Sam's 12'6"!
Sam was riding the Red Paddle Co 14' Elite which takes advantage of the Patented RSS system to increase stiffness and performance. Find out more about it here
Read Sam's full story here.