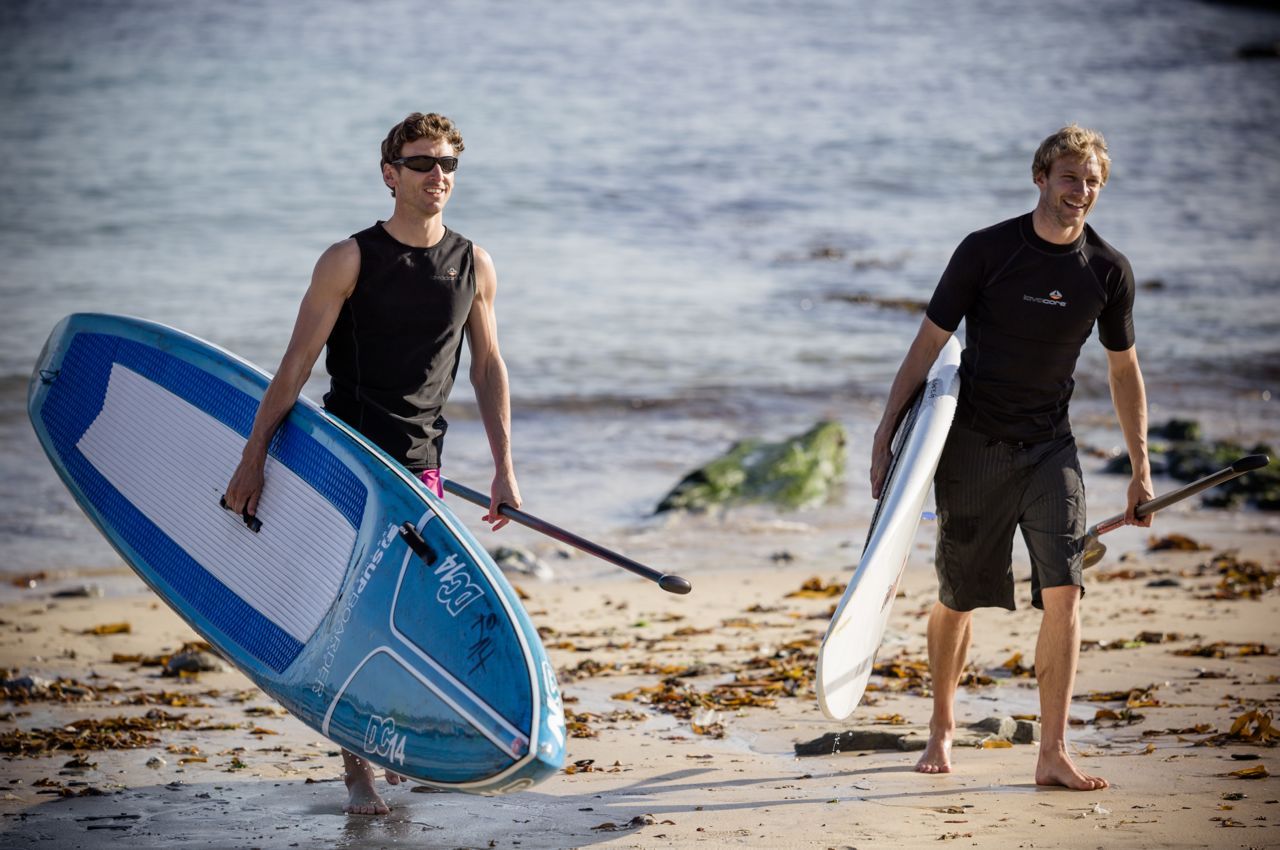 Lavacore is the essential exposure protection whether you are Stand Up Paddleboarding, diving, surfing, kayaking, wakeboarding, windsurfuing, kiteboarding, snorkeling, jetskiing, boating, sailing… Lavacore garments will enhance your performance on, in or around the water.
Because of Lavacore's thermal and neutral buoyancy properties it is the ideal garment as a neoprene replacement or it can used under a neoprene wetsuit for added insulation and warmth.
The unique make-up of the materials eliminates constriction and allows for extreme movement and flexibility all the while protecting and enhancing your inner core. Lavacore's unique inner membrane layer, eliminate windchill and the Lavacore garments are ideal for any journey that your sport takes you on.
Two of the best join the team
Lavacore is pleased to announce that respected SUPboarders, Ollie Shilston and Damian Warner are both using the Lavacore range of products and as Ollie says "I wouldn't paddle without it!"
Damian Warner; "We have been using lots of different Lavacore kit from trousers, long johns through to long/short/sleeveless tops and even the technical jackets and paddle caps etc… The thing that I really like about them is the versatility. I was wearing just a single layer of Lavacore paddling through the winter! In the summer you can wear a top with board shorts or thermal shorts underneath depending on the conditions.
I am most impressed with the technical design, flexibility and comfort. For SUP it's a pretty unique product – Thermal warmth… windproof… and keeps the rain out. But if you do fall in the thermal layer traps a small amount of water in and keeps you warm. Wetsuit products are just too hot and restrictive and in comparison less breathable, so from that perspective Lavacore is much better and saves loads of energy.
You see most people paddling in sports lycra, compression wear or wetsuit products to stay warm… until they fall in! Then the lycra is useless, or they overheat and can't move in a wetsuit. Doesn't matter if you fall in with Lavacore on, because you will be warm and comfortable!"
Ollie Shilston; "It's a fantastic product that I'm very thankful to be using. Training this winter for the World Championships would have been even tougher without this quality kit. It's very comfortable, flexible and warm and I wouldn't paddle without it."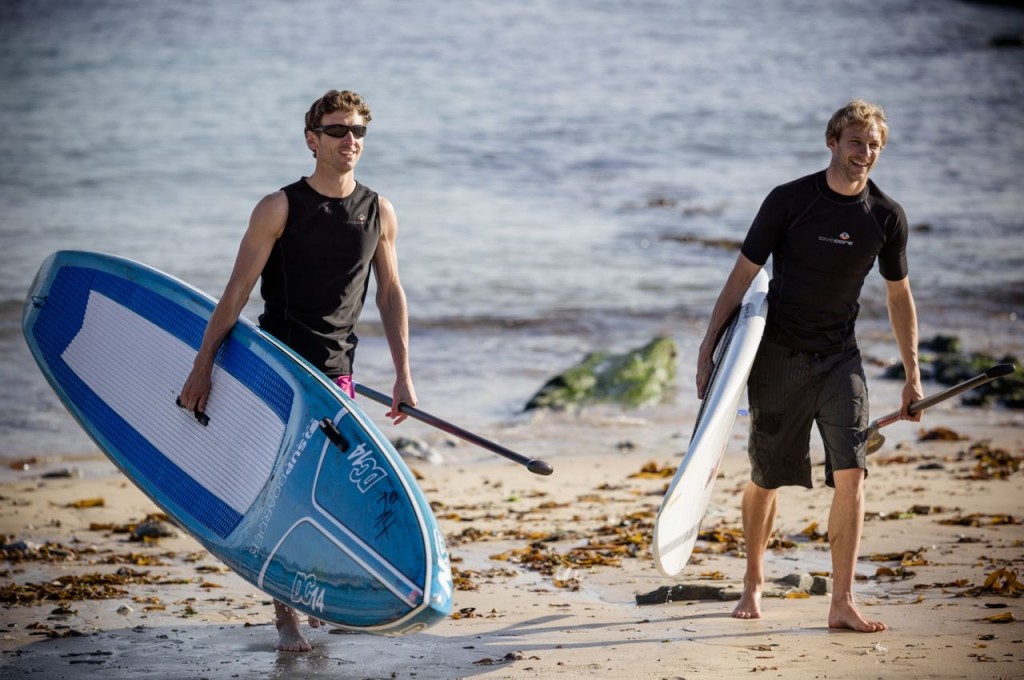 Win a Lavacore Core Series Short Sleeve Shirt worth £60
SUPboarder has been testing the Lavacore products in various conditions on and in the water. The thermal properties of these garments are outstanding, on their own or using them under a wetsuit. Lavacore is definitely something to have in your kitbag for use in a variety of paddling conditions.
SUPboarder are giving away to one lucky reader a "Lavacore Core Series Short Sleeve Shirt" worth £60, available in either a Mens or Ladies cut. The Core series are perfect to paddle with this summer and also the perfect garment to keep you warm this winter.
All you have to do to enter this competition is write on the Facebook comments post below this page "Lavacore… I wouldn't paddle without it"  and then 'Like' the Lavacore UK Facebook page here and you're done. Competition will close at 10pm Sunday 31st August 2014. The winner will be picked at random the week after.
Lavacore Core Series Short Sleeve Shirt Specification;
Wind-proof middle layer provides anti-wind chill properties and ensures warmth in cold conditions
Water resistant outer layer facilitates fast water run-off and quick drying
Light weight and 4-way stretch makes Lavacore incredibly comfortable to wear
Breathable middle layer allows moisture to be drawn away from the body on the surface
Lavacore is neutrally buoyant
All seams are overlapped during flatlock sewing to decrease water flow
Full gusset incorporated into the underarm to offer exceptional arm movement and stretch
Anti-bacterial inner fleece minimizes odor and eliminates bacteria growth
Extended material on back to keep vests and shirts from riding up
SPF 30+ protection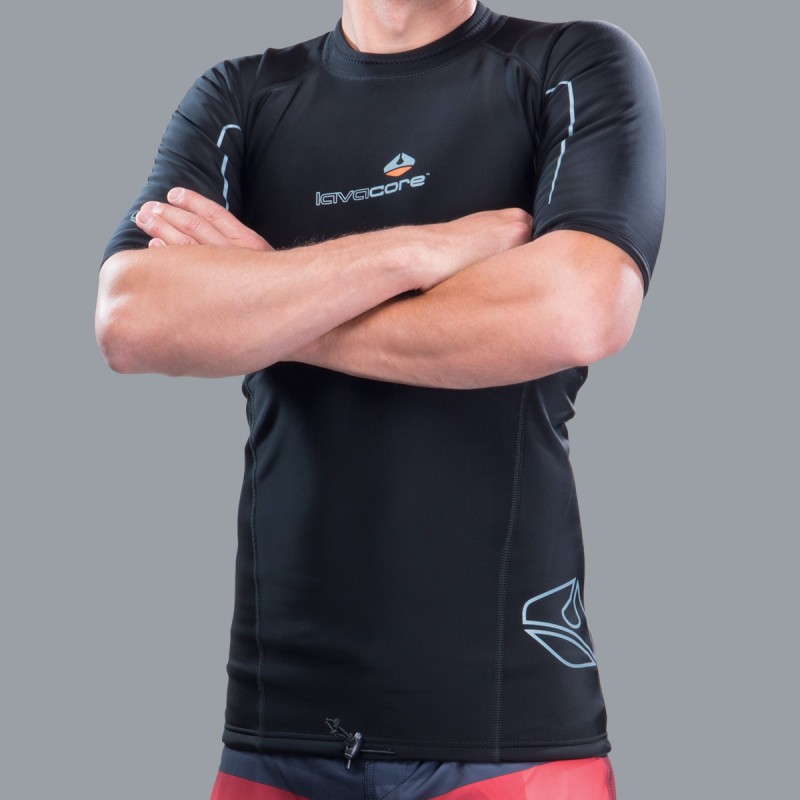 For more information about Lavacore visit the Lavacore international website here. And to find your nearest UK retailer visit the Lavacore UK site here.