– ION storage – For ION each item in the product range deserves the same amount of attention to detail and quality.
And because ION believes that the SUP boardbags are an essential part of the whole equipment – because they can make the essential difference between f******  baggage carting and easy traveling + enough energy for a great day on the water – they offer different boardbags for your comfortable trip.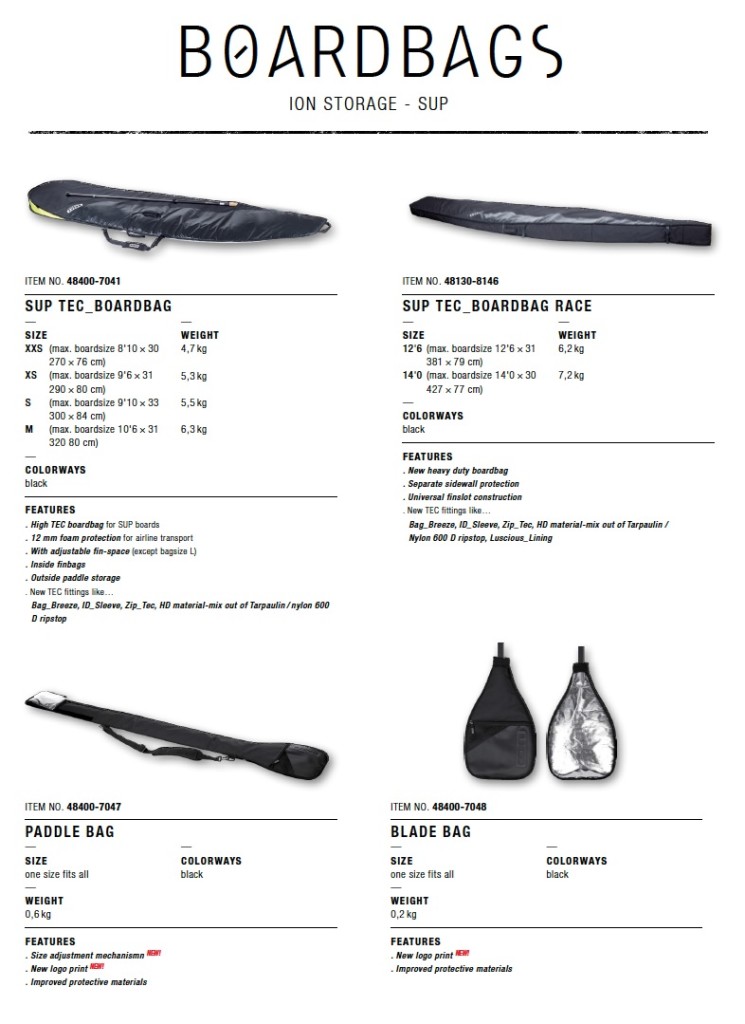 For more information on ION visit their website here.