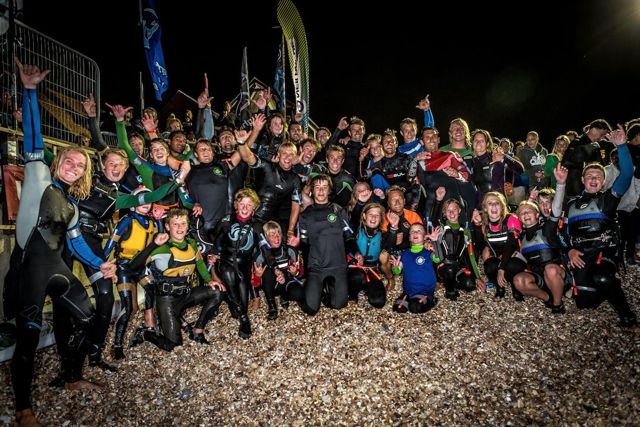 Tickets now available for the Junior National Watersports Festival in May 2014.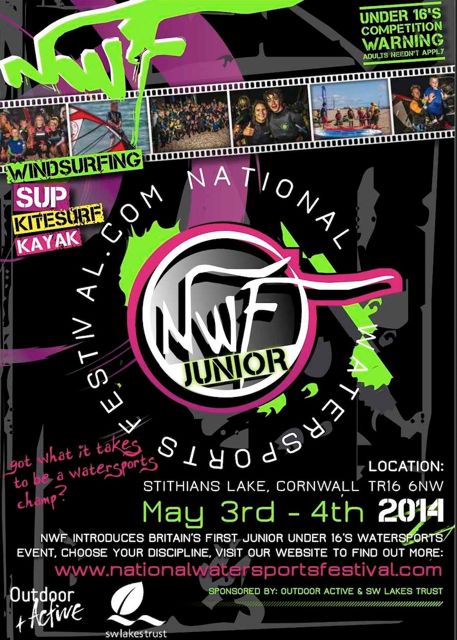 Event details:
When – 3rd & 4th May 2014 (starting 10am)
Where – Stithians Lake (Cornwall)
Age – for 8-16 yr olds (only!)
Tickets – £65 for two days 'Taster/Skills Sessions'
Price includes – entry / party & band on the Star Wars Theme / 1 x meal ticket for sat night (meat or veg lasagna)
Camping can be booked prior to the event on 01209 860301

This year for the first time, the National Watersports Festival (NWF) will be running a separate Junior event. Adults needn't apply! Much like the main NWF, the Junior NWF will incorporate Kayaking, Kite Surfing, SUP (Stand Up Paddleboarding) and Windsurfing. And is open to everyone of all watersports abilities between the ages of 8-16 yrs. This National event is to be held in the safety of inland waters at Stithians Lake over the weekend 3-4th May 2014. It is envisaged there will be a mix of approx 20% Novice 70% Intermediate and 10% Professional, and with the mentality being very much 'roll up your sleeves and get stuck in! So if you want to try out a watersport for the first time, improve your current skills with guys and girls of a similar age, check out all the latest kit and chat to some of the big names in the world of watersports, then this event is for you!
Using the established NWF model, the Junior NWF will be a youth coaching camp for all NWF disciplines, delivered by an 'industry collective. The coaching and mentoring will be conducted by the stars, professionals and idols of each of the NWF sports, who have kindly volunteered their time to assist with the development of our stars of the future!
The Trade will also come equipped with their latest toys and professional team riders, all in support of this initiative.
The site has camping, showers, refreshments and plenty of other attractions on site to keep non-watersports family members occupied! So why not make a family weekend out of it? Click here for more information on what facilities are available at Stithians Lake.
Limited spaces so get a ticket NOW to avoid missing out.
BUY YOUR TICKET HERE. 
For more info and to find out which big names will be attending click here.

Photos ; National Watersports Festival