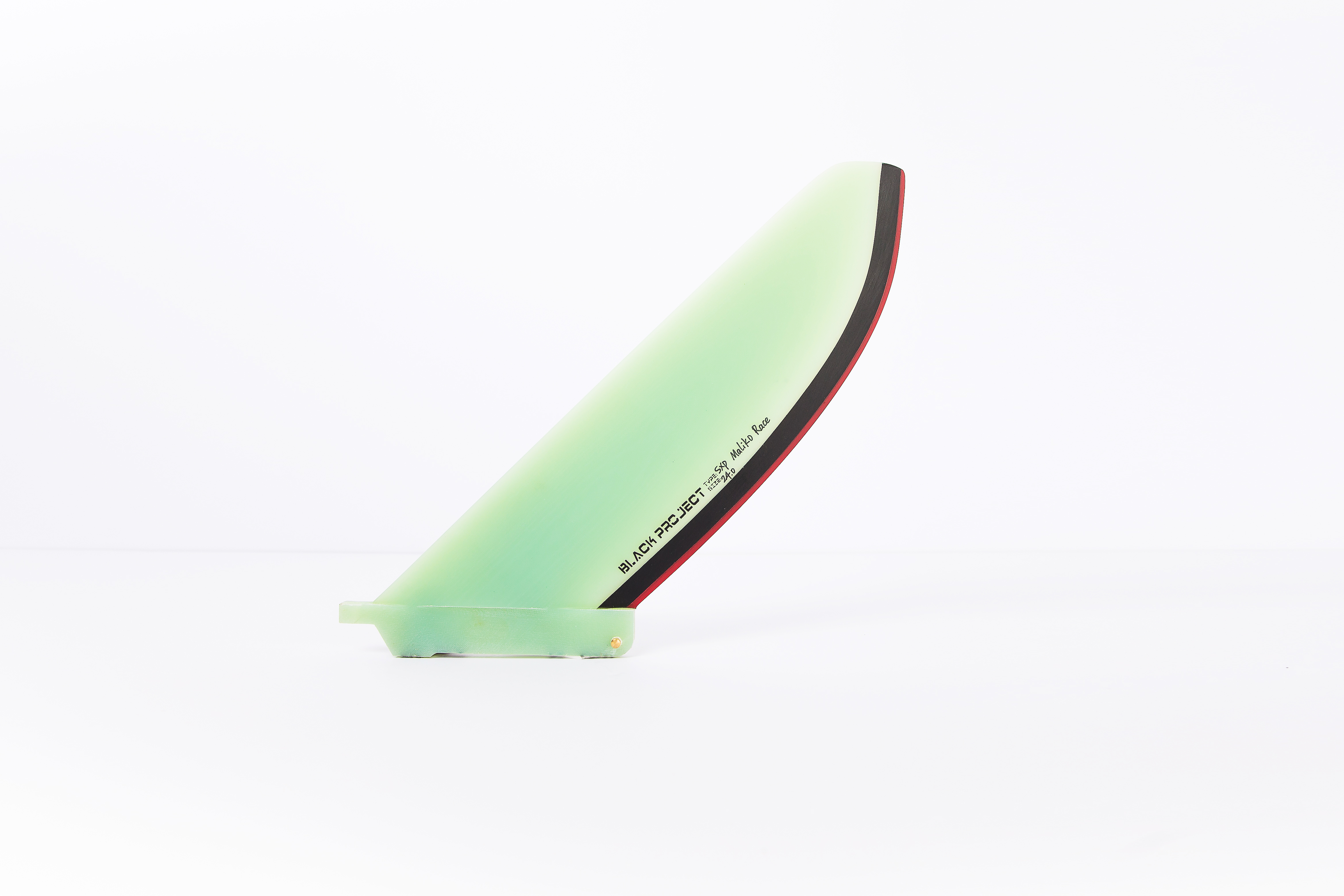 Win one of the fastest fins on the planet…
Win a FREE 'Black Project SUP SXP Maliko Race Fin' (worth £160)
SUPboarder has teamed up with international fin producer Black Project to get your New Year and the 2014 SUP Year off to a speedy start! All SUPboarder readers are eligible to enter, to be in with the chance of winning this great fin and becoming that bit faster in 2014! Whether you're a performance racer or just like cruising down the river to see the ducks, every SUPer can benefit from a fast fin with lots of glide, making every stoke that bit easier.
About the fin by Black Project – "Working together with our head SUP tester Bart de Zwart we have created the SXP Maliko SUP Race fin which has been optimized for flat water and downwind racing. Aptly named after the start of the world renowned downwind course on the Northern coast of Maui the Maliko Gulch which hosts both the Paddle IMUA and Olukai races. This was the fin which Bart used to smash the Non-Stop 11 Cities record which helped to underline the fin's pure speed on flat water. This new design has more area concentrated towards the tip of the fin to help with stability and the laminar flow foil has an extremely low drag to lift ratio to help promote fast runs. The 45 degree leading edge helps to ensure that no sea grass, weed or trash slows you down. As boards have increased in size so have fins to ensure that tracking is maintained, this new foil comes in one size for all riders and conditions. There is no point having a great fin which does not stand up to the abuse which a SUP race fin receives, our G10 construction is highly resistant to damage on and off the water and ensures that you enjoy the benefits of your investment for a long time to come."
For more information on Black Project and their products click here.
All you have to do to enter this fantastic giveaway, and to be in with a chance to win a FREE Black Project SUP SXP Maliko Race Fin (worth £160) is to complete the following simple survey, and email us via our Contact us page or email us on info@supboardermag.com.
Your name
Your age (under 18 / 18-25 / 26 – 35 / 36 – 45 / over 45

Your favourite SUPing location.
Your level (Pro / Advanced / Intermediate / Beginner)
Type of paddling (Wave / Recreational / Race / River)
Board brand owned (JP / Starboard / Fanatic / SIC / Red Paddle Co / add more…)
Have you bought a fin for your SUP in the past 12 months (YES/NO)
If yes which brand (MFC / FCS / Future / True Aimes / Rainbow / Gladiator / Black Project / Other) or N/A.

What are you looking for in a SUP fin? (Quality, Performance, Durability, Speed, Maneuverability, Tracking, Not Sure)
Who is your nearest SUP dealer?
By completing this survey you'll be helping us understand more about you the SUPboarder reader, and SUP. You can be assured that your email will not be shared with any other organisations. Please let us know if you would like to opt out of being added to the SUPboarder and Black project newsletter.
So… what are you waiting for? You've got nothing to loose. Infact, with this fin you won't be losing anything at your next local SUP race! Email us here with your answers to the simple survey questions above.
Entries close Sunday 19th January at 10pm.