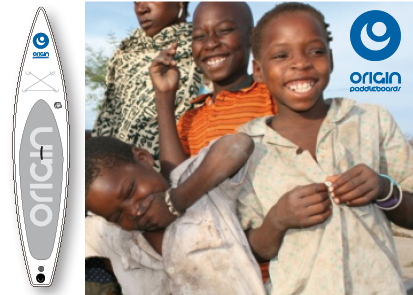 Origin Paddleboards. The inflatable SUP brand that MAKES a difference!
Stand Up Paddling (SUP) is taking the world by storm. Originating from the tropical coastlines of Hawaii and Polynesia, SUP has found its way inland onto lakes and rivers and finally to the masses.!
With this sport booming, more and more companies are appearing, enticing the potential customer with their SUP products: boards, paddles and accessories. So, is there a difference between the brands? Are there any brands that stand out from the crowd? Well, yes, actually, there is one….!
Let me introduce you to Origin Paddleboards. We believe that by selling our SUP products we can really make a difference. We are a brand with a conscience. One that doesn't just think of the profit at the end of the year but who want to do good things at the same time. As an example, Origin Paddleboards will give €10 to our chosen charity, Global Angels (www.globalangels.org), for every board sold and Global Angels, in turn, will provide clean, safe, drinking water for a child in the third world for a minimum of 20 years. !
Environmental responsibility is also high on our agenda. We offset our carbon usage for shipping, offer products with reduced packaging where possible (and where necessary only use recycled packaging) and use a more environmentally friendly drop stitch material. The product afterlife is also being considered and although there are no definite solutions yet, we will take back all of our old product and find a new life for it, rather than have it sent to the rubbish dumps. It's not perfect but it is a start.!
Origin Paddleboards is a responsible company but are our products any good? This, of course is the all important question and one that we have taken very seriously. We have shunned the asian factories that produce almost 99% of the other SUP boards on the market and have instead chosen to produce in Europe. The materials we use are, for the majority, also European sourced and as such the quality is superb. We are in fact so confident that our products will exceed expectations, we offer a market leading 5 year limited warranty. This is, in effect, a lifetime guarantee, and unheard of in this sector. !
So what does that mean for the price? All of these things must mean that the customer will have to delve deeply into their pockets for one of these boards… or will they? In fact, the most surprising thing about our products is the pricing. Our boards are priced low. An Origin Paddleboards 12'6 touring board will set the customer back €899 which is between €200 and €400 less than our competitors! Our paddles are also significantly cheaper than other leading brands and we know that we can offer these low prices consistently, not just as a 'gimmick' or launch offer but for good. We can do this because we only sell directly to the customer through our e-commerce store. We do not sell into shops or to resellers where the prices are increased and we do not feel the customer should be forced to pay these normally inflated prices. Why pay more?!
So whats the catch? We don't think there is one. Our pricing is low, the quality is backed up with a 5 year warranty, we give money to charity and our boards have a nice, classic design. To make the package even more enticing, we are offering a free adjustable fiberglass paddle with our launch offer AND free worldwide delivery. One board, one child, clean water for life! !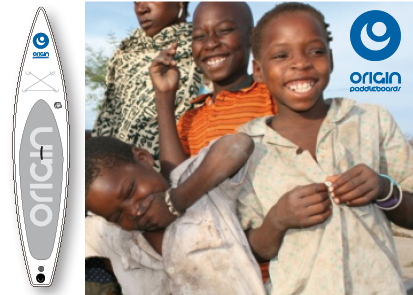 www.originpaddleboards.com! hello@originpaddleboards.com!
Words : Origin Paddleboards