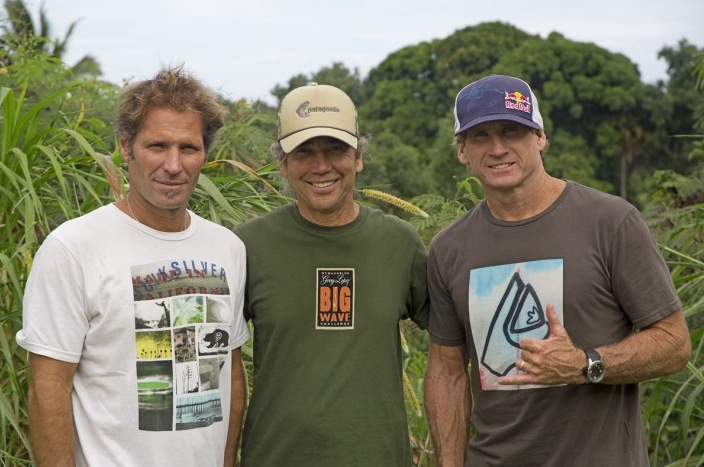 Naish International is extremely excited to announce that surfing and shaping legend Gerry Lopez has joined their design team.  The Hawaiian born shaper, now residing in Bend Oregon, will work alongside Robby Naish, Michi Schweiger, Randy Naish, and the rest of the Maui Hawaii based development team in continuing to advance their board designs into the future.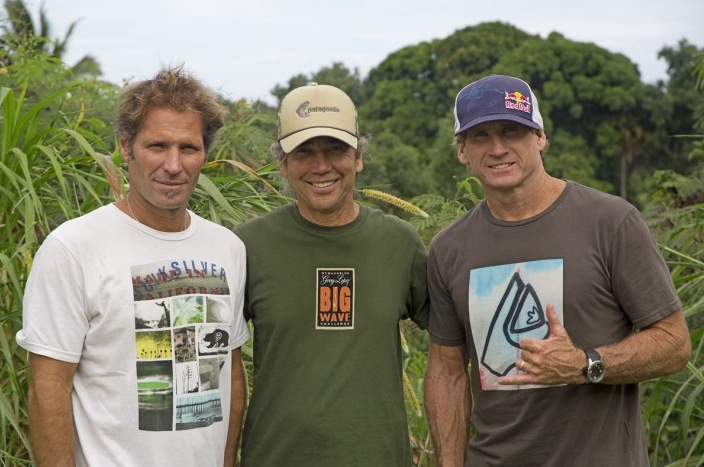 Already an industry leader, Naish is extremely excited about this new partnership.
"Gerry is a perfect fit with our brand,"
says Naish President Robby Naish.
"He has a style both personally and professionally that's a perfect fit to ours, is very methodical in his approach to board design, and brings with him unquestionable knowledge and know-how.  We are very much on the same page in terms of how a board should look, feel, and perform. "
"It is both a privilege and an honor to have this opportunity to join Robby and the Naish team." Gerry Lopez adds.  "Shaping has always been my foundation and in my mind, is what allowed me to have the success I enjoyed while surfing [the] Pipeline as well as at other places throughout Hawaii and Indonesia. While I've had a lot of publicity for the surfing part, my shaping is little known outside of Hawaii. Because we go back a long ways, Robby does know how seriously I take board building and design. We became friends when I was finding new horizons in wavesailing and Robby was skyrocketing to supreme mastery of that exciting sport. We shared the same ground level intro into tow-in surfing and SUP. So it is with tremendous excitement and some small trepidation [knowing the host of talent I will be shaping for] that I find myself added to the mix in this great company and with this fine team. As in all things, I will endeavor to 'keep paddling.' "
Gerry will begin the partnership by working closely with multiple SUP wave and racing world champion Kai Lenny this winter, starting with his big wave surfboards.  As a Jaws paddle-in regular and an alternate in this year's Eddie Aikau Invitational at Waimea Bay, Kai is excited to work with Gerry.  "I already have the best SUP boards in the world" says Kai, who just signed a new five-year sponsorship agreement with Naish.  "And this pretty much guarantees that we will take my boards to the next level!! I couldn't think of a better fit with the Naish brand.  I'm super stoked to be able to be working with Gerry Lopez… he's an absolute legend!"
With an international team of professional athletes in SUP, kitesurfing, and windsurfing, there is a constant development and testing process at Naish.  Gerry will add value to all of these sports, both in the shaping room and on the water… sharing his stoke for boardriding with both Naish's team riders and customers around the globe.
About Naish:
Naish International, a division of Nalu Kai Inc. designs, manufactures, and distributes industry leading stand-up paddle, kitesurf, and windsurf equipment.  With its development team based in Maui, Hawaii, Naish products are sold in over fifty countries around the world.
About Gerry Lopez:
Gerry Lopez (born November 7, 1948) is an American shaper, surfer, journalist, and film actor. Lopez was born in Honolulu, Hawaii, grew up in East Honolulu, Oahu, Hawaii, and attended Punahou School and became the Hawaii State Surfing Champion at age 14. He was widely recognized as the best tube rider in the world, and was nicknamed "Mr. Pipeline".  He won the Pipeline Masters competition in 1972 and 1973, which has since been named the Gerry Lopez Pipeline Masters.
Lopez played an important role in the industry of commercial surfboard manufacturing. He started the Lightning Bolt Surfboards brand of high performance shortboards. Every surfer in the '70s wanted one.
Lopez and a few friends are credited with validating Indonesia and nearby areas as a comprehensive surf destination, starting with the long, ultra shallow reef tubes at Uluwatu in Bali as well as G-Land, and he still finds himself being lured back to the same waves some 40 years later.  As he is in Hawaii and around the globe, Lopez is revered as a legend in Indonesia where he has mentored many young local surfers.
Gerry, at 65, is fitter than most men half his age.  He practices yoga daily, is an excellent snowboarder, surfs, and is passionate about SUP both in flat water and in the waves.  He has been shaping surfboards for most of his life and still finds more joy in the art of designing boards than in just about anything else.
Lopez has also worked as an actor. In 1982, he co-starred in the film Conan the Barbarian with Arnold Schwarzenegger. Other film appearances include Big Wednesday (1978), North Shore (1987), and Farewell to the King (1989). He has also appeared in numerous surfing documentaries, including Five Summer Stories (1973), Tales From The Tube, Step Into Liquid (2003), and Riding Giants (2004).  He is an ambassador for Patagonia clothing company, Maui Jim and Rainbow Sandals and authored a book called Surf Is Where You Find It.
Lopez now lives in Bend, Oregon with his wife Toni and their son, Alex.