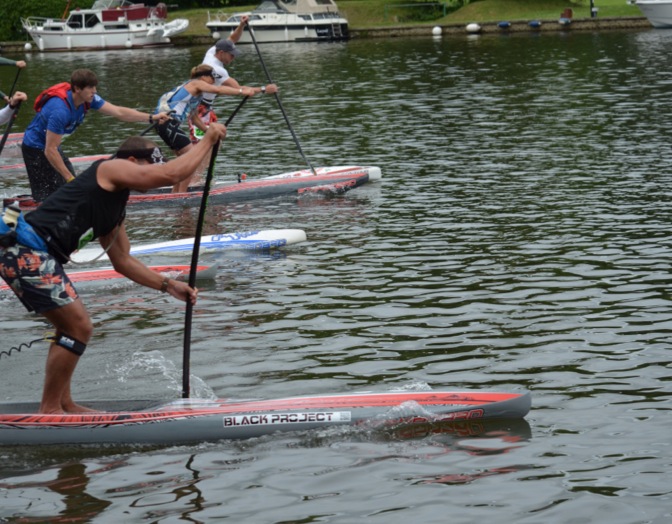 The name Ryan James, is a name that most people recognize in the SUP world, especially in the UK. A fierce competitor on the race scene, Ryan has been showing his dominance for many years now, in almost every race he's taken part in. But Ryan is far more than just fast on a SUP. His sporting talents started far earlier, before he even discovered SUP. SUPboarder is pleased to have Ryan writing a series of features about many issues relating to SUP, and he will also be listening to you, the SUPboarders, and finding out what you'd like to read about and know. So over to Ryan to introduce himself and what he will be talking about…
How do I enjoy the ocean lifestyle more? (Even in the winter)
Hi all, over the next coming months, threw the dark and the cold, and when you're dreaming of the heat of the sun on your face, I am going to try and give you some hints, tips, coaching and maybe the odd secret on how to make it through our very British winter!
I'll try and give the alternative side to SUP, looking at culture and tradition, and how we transfer ancient knowledge into your practice and performance. I will be looking at conditioning on and off the water, nutrition for everyday and for performance, and cross training (what's the next best thing if I can't get on the water?)
For those of you that don't know me my background has been quite diverse. (My life in a nutshell) I started off in the water when I was very young, all be it chlorinated. My parents didn't want to have to watch me in the water when we spent our summers down the beach. This progressed and I spent 2 years in college in the States swimming and surfing. Moved back to the UK and went back to university to complete a degree in sports science and take up triathlon. I then moved to Bath University to train full time and compete for GB at 3 elite world championships.

"It's only water what's the worst that can happen?"
– Steve west
I then binned the run and the swim and took up track cycling and competed at a national level and world masters level as a sprinter. Getting bored of competition I ditched it all and took up kite surfing and snowboarding, separated my shoulder on my first snow trip, had surgery, read Lairds book during recovery and went and purchased my first SUP! This was about 4 years ago and the board, which was a battleship of a board now resides with a close friend. The rest is history………….
Since taking up SUP I have been reintroduced to the ocean and the skills it takes to enjoy it. With all the sports that I have been privileged to be part of never have I been so welcomed into a culture, lifestyle and sport as with ocean paddle sports. So I also want to make you feel welcome to the Ohana and share the aloha to all readers.
I have spent 15 years in and around the sports, fitness, lifestyle and nutrition industries, teaching, coaching, presenting and basically absorbing as much information as possible. The one thing I've learned through all that time is to never stop teaching, sharing and disseminating the information to others.
So I hope over the next few months I can help, provoke questions, and initiate sparks of interest in the world of ocean paddle sports and the ocean itself.
If you have any questions or topics that you wish me to cover, then get in contact via SUPboarder (info@supboardermag.com) and I will endeavour to answer your questions and cover your topics of interest.
Cheers – Ryan