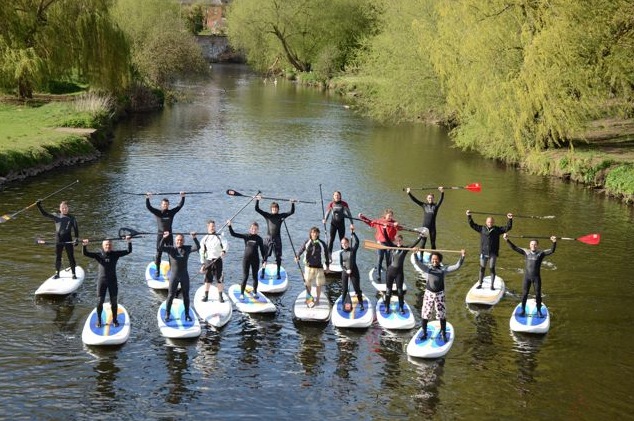 Chris Kenyon from Central SUP is back! And this time he is revisiting some familiar territory to him in the SUP world – the SUP Clubs.

A year or so ago afew of us decided that it would be great to get all the clubs to meet at one venue in the UK. We did this at Bray Lake and it was the start of something special. Finally club members were able to talk and share experiences with each other about the good and bad of our sport. New clubs were able to get advice from more established clubs and I think this helped move things in the club scene forwards if not the SUP scene to some extent. It was something I was passionate about and really believed in. One of the good things to come out of it was that for the first time ever a good few clubs up and down the country all celebrated National SUP Club Day at the same time which we hope to repeat next year too.
When I first started Central SUP the clubs scene was there but still very much in its infancy. Over the last year or so not only has a strong network of clubs developed up and down the UK of which I have had the pleasure of working with many, we have also borne witness to the first ever clubs competition in August of this year.  An event that was a huge success attracting a good few clubs despite some tough conditions on the day. It was something else watching team camaraderie in the different events through out the day.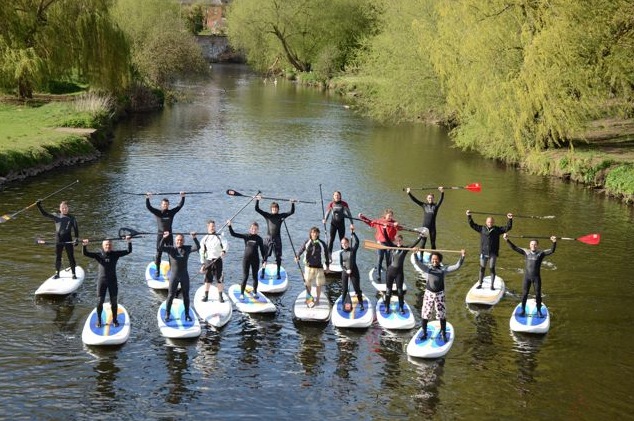 Clubs are in my opinion the life blood of the UK SUP scene. Their members and the people who run them have pushed the sport forwards in leaps and bounds at a grass roots level and really given a solid identity for SUP in the UK. The frame work of a club forms a good base and formula in which to provide SUP to the public and give individuals an opportunity to do that little bit more with the sport in their area.  This has allowed for a number of exciting developments. Clubs allow members to try the sport out with other experienced and like minded individuals, offering the chance to get outdoors and enjoy the country side and coasts that surround us. There is the social aspect too – it's enjoyable to watch new relationships flourish and to see club members talking SUP on a Sunday morning club paddle . The guys at WESUP have taken this a stage further too by giving a real sense of community to its members with all the activities they do… it's definitely a life style thing.   Let's watch this spot for the first SUP wedding!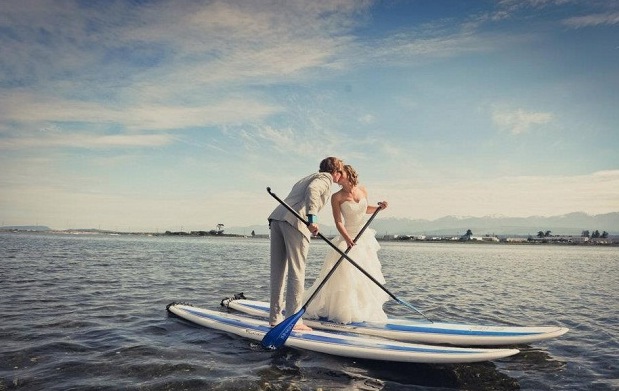 In addition to that, clubs have been responsible for most of the race events held in the country – some clubs like BAYSUP have even taken this a stage further and offer training sessions for their members with some of the top UK paddlers giving back to the sport through coaching and advice. Not only that, clubs are welcoming to all ages and ability thus growing the impressive amount of junior talent emerging right now. Central SUP was the first club to get SUP recognised by Sport England and as a result secured funding to be able to finance the running of a club. This process has now been implemented successfully by a number of clubs who have been able to do brilliant things as a result of the money they received. There is a huge network within the social media arena of SUP clubs posting up events and sharing experiences or networking .
Don't get me wrong I'm not saying SUP clubs are the be all and end all but when you step back and take a moment to see what's happening then it's more than often a club doing something exciting or some photos being put up on Facebook of a recent trip or paddle.
As 'the worlds fastest growing watersport' seems to be growing faster than a surfboard dropping in at Nazare, it is going to be very interesting to see where we are in five years or even ten years time. Will there be a SUP club in every town? Who knows? I think for now, that as long as those passionate individuals who love this sport continue to want to get out on the water to race or surf or down wind or just have an easy one with a mate then there will be a lot more to come. So thank you to those who put their own time and effort into this and those who come and paddle religiously with their club every week no matter what the weather – keep up the good work and most importantly keep on paddling!
See you on the water. Chris
So if you haven't already, check out where your nearest SUP club is and get involved with your local SUP community.
Or if you're interested in setting up a SUP Club in your area, check out SUPboarders 'How to start a SUP Club' article to find out more.