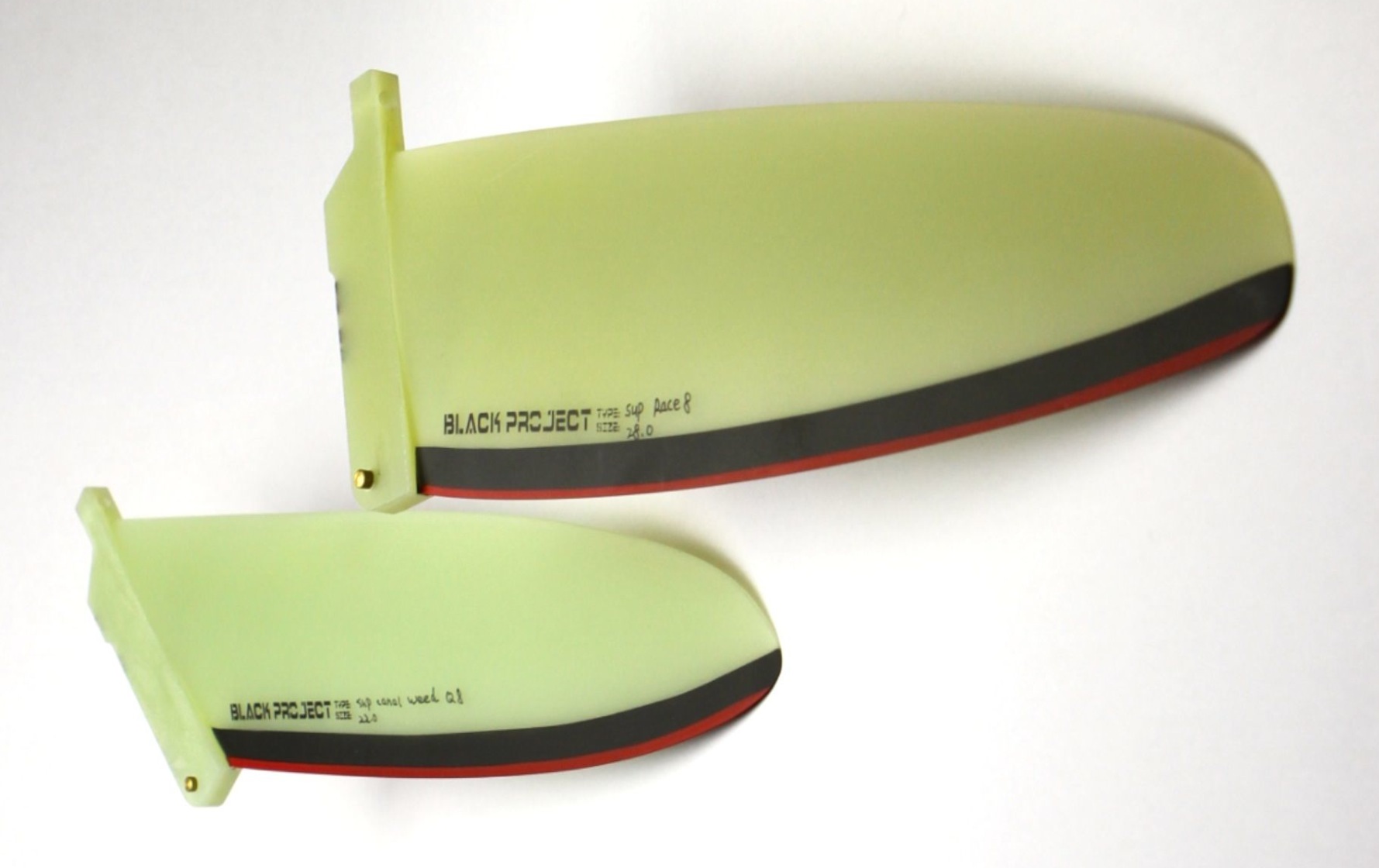 As with all sports, equipment plays a part in performance and your SUP race fin is no exception. Ben Swails, a top UK based SUP racer, competing on both the UK and international circuits guides us through some of the the technical aspects of the fin and introduces two excellent options from the Black Project range.
SUP Race Fins
To be honest, I really haven't put much thought into my race fins and how they impact my paddling performance. Isn't a fin just a fin? As long as it keeps me going in a straight line I'm happy, right? At least that's what I thought… It turns out there is much more to know. Here's what I've learned:
There are four things to consider when selecting a race fin. The base, the tip, the leading edge, and the trailing edge. These four things in combination can do a lot to dictate board stability, tracking, speed, and overall race pace and performance.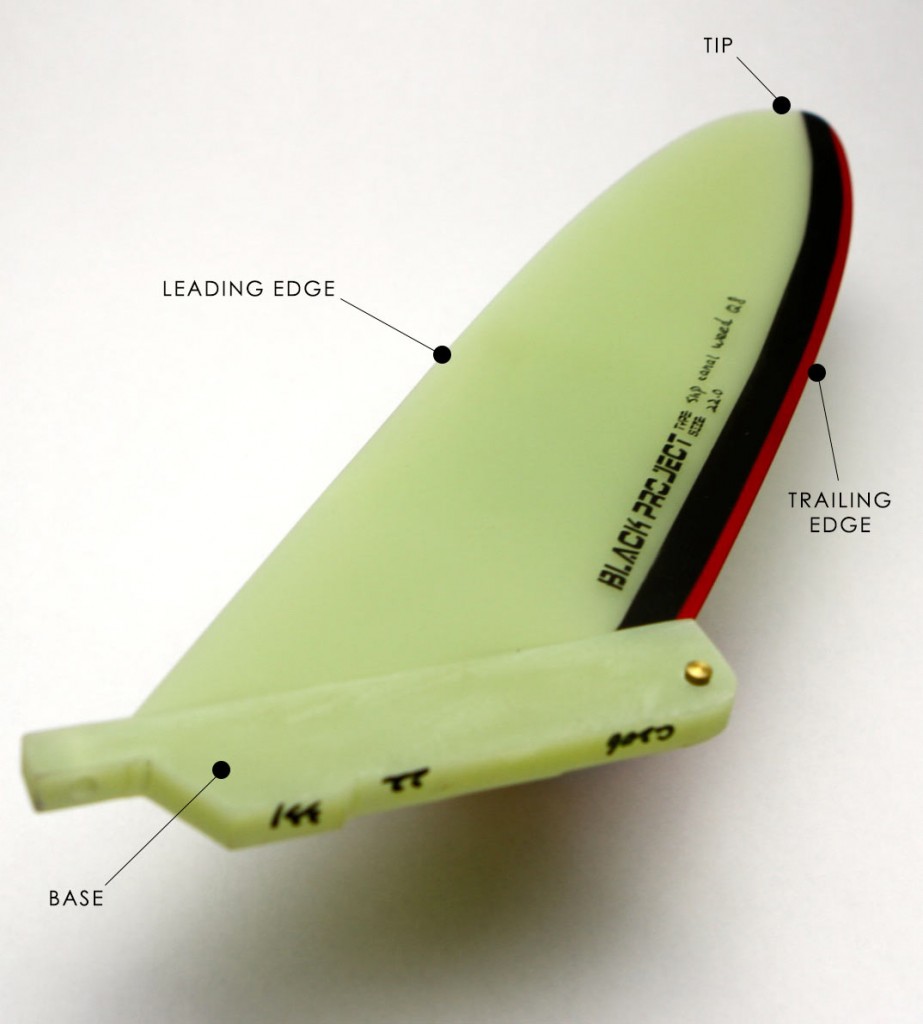 For example, the distance between the base and tip of a fin can really dictate the amount of directional stability a paddler might have. The longer the fin, the less a board is likely to move from side to side, allowing a paddler to apply power whilst paddling in a straight line. This in turn should help to improve speed.
On the other hand, a smaller distance between the base and tip of a fin will help to lower the profile of a fin, create less drag beneath the board and improve overall efficiency and board speed.
As for the leading and trailing edge of a fin, these are what dictate the shape of a fin and how it will behave in the water. The leading edge sees the water first, sheds weed, and helps to dictate how a board will pivot and steer a board.
More surface area between the leading and trailing edge of a fin can help a paddler track in a straight line whilst on flat water. Less surface area between the leading and trailing edge of a fin can help a paddler pivot turn around marker buoys and steer the board through technical courses. It really is a compromise and a decision to take dependent on the type of race you are entering.
Black Project SUP Race fins
Black Project have made two really great options for both ocean and flat water SUP racing.
The SUP R8 Race is an upright fin that seems ideal for tracking whilst on waves and in choppy conditions. I would likely use this for any ocean race situation. The upright shape makes it ideal for technical races like Battle of the Paddle and sprint races around marker buoys as these types of races generally require a high degree of directional control and pivot turn ability.
The SUP WQ8 Race is an ideal weed fin. The shape of the fin helps it to maintain a low profile whilst shedding any form of weed imaginable. I actually used this fin in the 2012 SUP 11 City Tour and had no trouble with weed at any point during the five day 220k race (this was not true for some of my competitors). I also really like this fin as I find it has very little drag when directly compared to other fins I've used.
Both of the fins are finished to a really high standard and look great.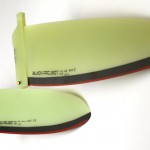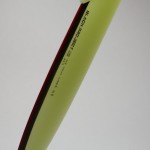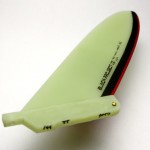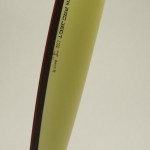 In Summary…
It's important to point out that what works for one person will not always work for someone else. Just as we all have different paddle styles, we might all need a different type of fin.
For example, a paddler that takes really powerful and deep strokes might need a longer and wider fin to help them track in a straighter line. The opposite might be true for a paddler who takes short and fast strokes as a fin with a lower profile might help this type of paddler move more quickly through the water and help to compensate for a lack of power.
At the end of the day, try a few different types of fins and find what works best for you. For me, I'll likely be using the Black Project weed fin… always.
For more information about Black Project Fins visit BlackProjectFins .com