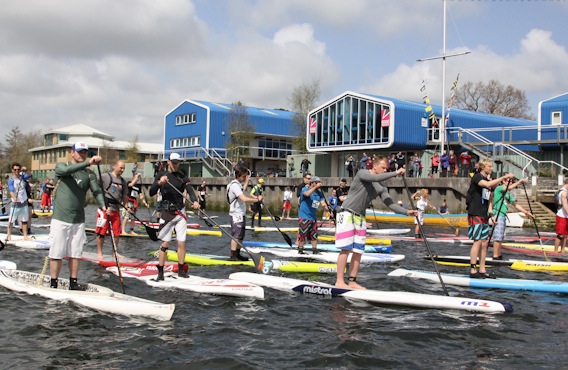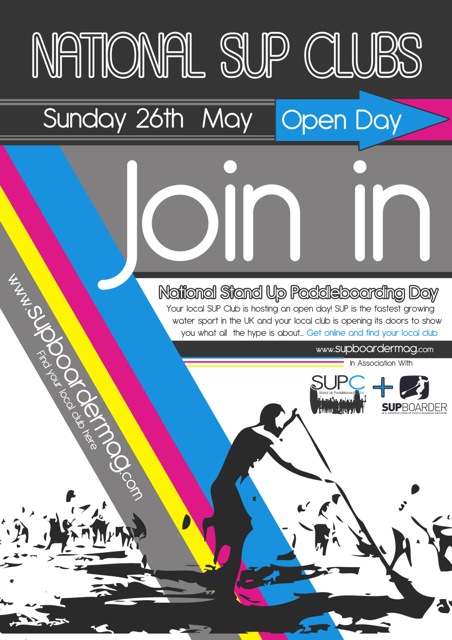 It's not long now until the first ever 'National SUP Club Day'. On May 26th 2013 (and 29th June for those unable to take part in May) SUP Clubs all over the country will be getting involved by organising a variety of SUP events.
Many clubs have already organised fun races, and paddle challenges on the day. Others are just going for a social paddle. There may even be the opportunity to set a record for the most paddleboarders on the water at any one time!
So if you're keen to be part of National SUP Club Day, find out where your local SUP Club is and how they're getting involved.
Or if you run a SUP Club and haven't yet organised a SUP activity, get planning and help raise awareness of SUP. The best thing about the day is that it's up to you how you run it. Just make sure you let as many people as possible know what you're doing.  If you would like any promotional material or some friendly advice as to how you can get involved in this event then please contact Chris Kenyon at Chris.kenyon@centralsup.com. There will be regular updates from now until the event so keep your eye out on SUPboarder for all the latest news.
Make sure you let SUPboarder know what you did on National SUP Club Day and how many people you had out on the water on SUP's.
Anyone know what the current record is for the largest number of SUP's on the water on one day?! Whatever it is lets try and break it!
Next year National SUP Club Day will be on May 25th  2014.