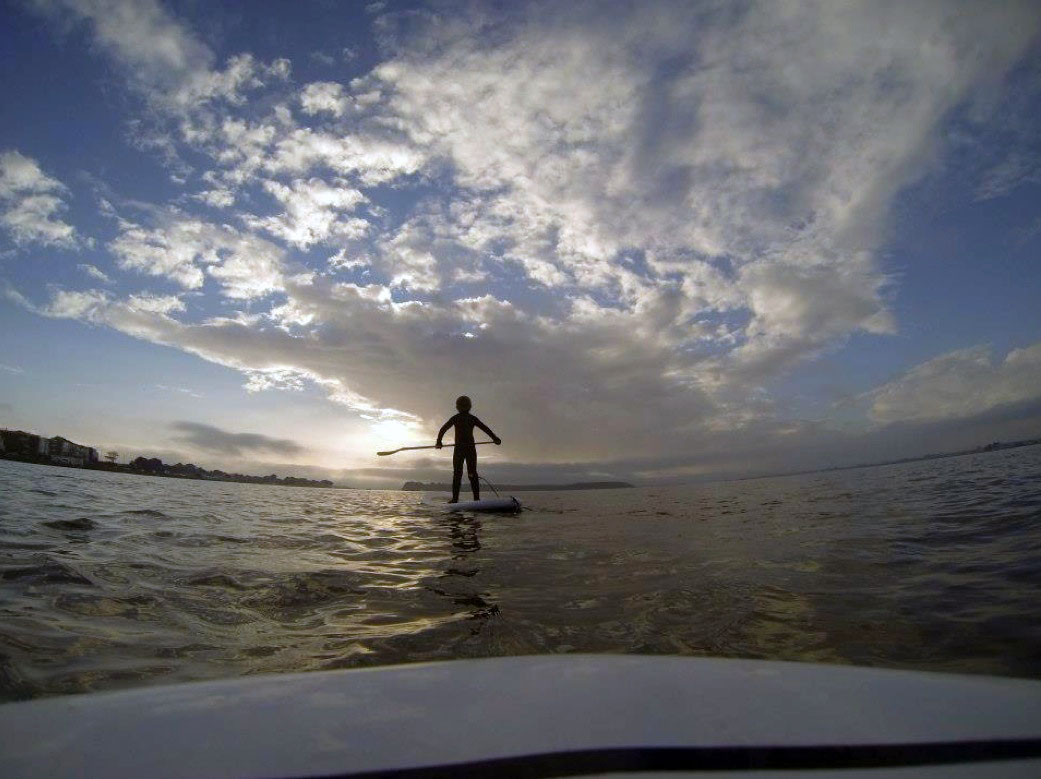 The SUPboarder Team hope you're enjoying your long easter weekend, and have managed to get out on the water too. Going for a SUP is surely the best way to burn off all those chocolate eggs and hot cross buns! The weather might not be quite what we would expect for this time of year, but daylight is now on our side with the clocks going forward, giving us all an extra hour of play time. So make sure you get out for a paddle after work… and Summer will be here in no time.

DO YOUR BIT…
And be part of this summer's biggest fundraising event for the environment. The Ecover Blue Mile Flagship Event will take place in Plymouth on the 14th-15th September, as well as at selected venues around the UK. Join thousands of people getting fit and raising vital funds to help protect our seas, shores and wildlife. Swim, Kayak, SUP, Aquatriathlon and team events being organised. Or why not organise your own Blue Mile event?… you've just got to do a mile on or near the water. Find out more about the Ecover Blue Mile at www.thebluemile.org

Or do your bit for the environment in a different way and join in with your local community beach clean. SUP Rental in SE Cornwall took part in their community beach clean at Whitsand Bay along with 80+ others last weekend. A great turn out which just shows how much people value their oceans and beaches.
SUP TRAVEL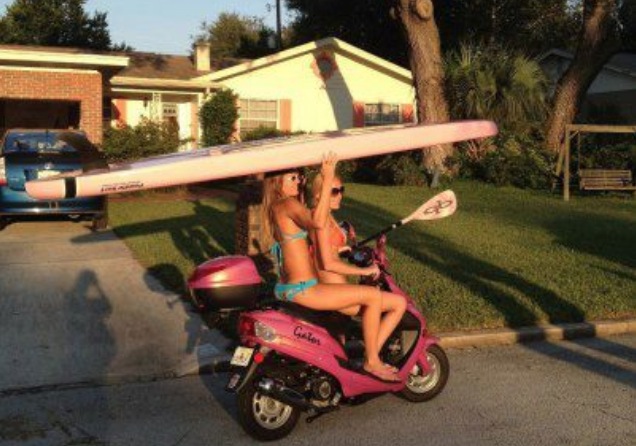 It's a great time of year to get away on a holiday or last minute break… especially with the spring weather we're having! And it's never been easier to go on an iSUP getaway
Pete Vale, part of the McLaren F1 Team had no problems taking his iSUP with him on his work travels, proving that it is possible to combine work and SUP. Read his second iSUP travel update here – www.redpaddleco.com

If you've been on any SUP adventures over the winter SUPboarder would love to hear all about it. Contact SUPboarder here.
OUTSIDE OF YOUR COMFORT ZONE
Lots of SUP events have already been planned for 2013… check out the SUPboarder Events Calander. The difficulty is just deciding which ones to take part in!
Lagoon Fitness have announced they will soon be starting their Race Training Sessions. So if you live in or near Brighton and are training for a SUP race in the upcoming months, why not go along and join in their sessions. Whatever your level, ability or goal Lagoon Fitness will provide you with a comprehensive training plan to get you Race fit with improved paddle performance. The nearby inland and coastal waters provide the perfect training location and they have a great range of SUP and fitness equipment and experienced personal trainers with lots of paddling experience. If you're interested contact lucy@lagoonfitness.co.uk.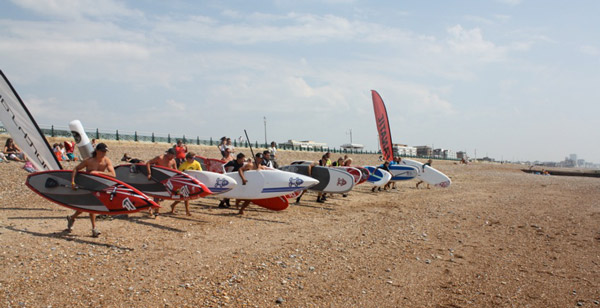 But remember taking part in events doesn't have to be all about serious competition and making it onto the winners podium (although I'm sure that's what many of us would secretly wish for!) Just the taking part, trying something new, or pushing yourself out of your comfort zone is a good enough reason to get involved. If you haven't already check out the first of Will Rogers and Jay Doyle SUP competition blogs.
Continuing on with the 'outside of your comfort zone' theme, leads us on to the current weather around the country! Not the most pleasant SUP conditions, especially for beginners, which has meant many SUP clubs around the country have sensibly cancelled their groups this week. But the snow and freezing temperatures in parts of the UK hasn't stopped a few hardy (or crazy) paddlers getting out and having fun. The Inland SUP guys sent SUPboarder this video of them getting out paddling recently in the snow.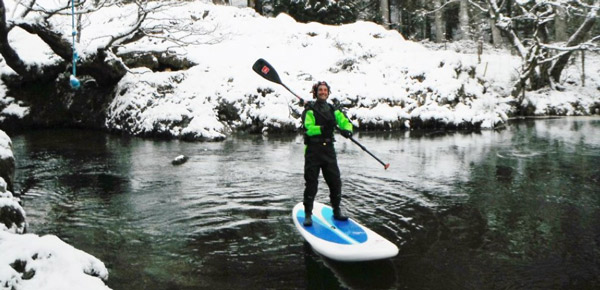 Also, Tony Bain has been braving the conditions and training hard for his Source 2 Sea challenge on April 20th. Tony sent in this picture of his mates throwing snow balls at him during one of his training sessions! Read more about his challenge at Source 2 Sea.
WARMER CLIMATES
Katie McAnena who recently returned from Peru after representing Team Ireland in the ISA SUP World Championships, has obviously had enough of the cold weather and decided to escape to warmer climates once again. Check out these pictures of Katie ripping in Maui.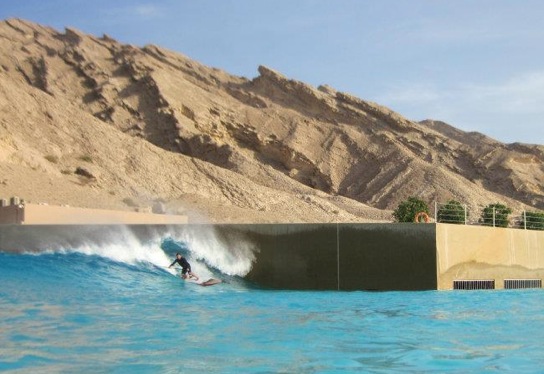 Talking of warmer climates The Abu Dhabi Surf & Paddle All Stars Invitational is set to kick off 4th-7th April in the desert! Yep you heard it right… a SUP surf event in the desert. A selection  of the worlds best SUP men and women will be coming together to compete in this completely unique location.  You might be thinking 'how are they having a surf event in Abu Dhabi, there's no waves!' But that's where you're wrong…set against an amazing desert backdrop is located one of the world's premier wave pools (Wadi Adventure) 3 different wave settings (a right , a left and a close out) will provide the most level playing field ever for a SUP surf event. It will be streamed live at www.standupworldtour and definitely worth a watch.
A FIRST…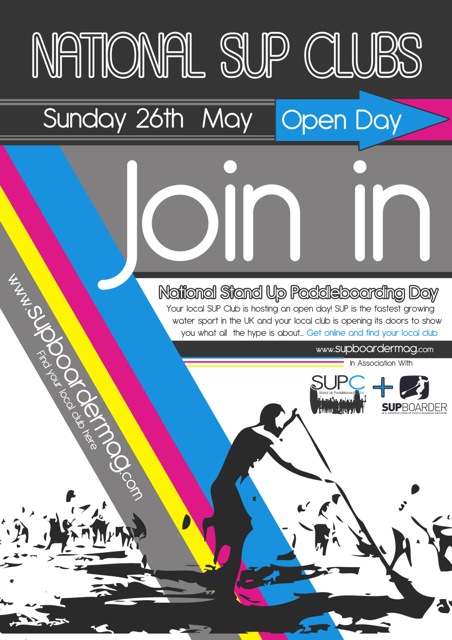 On the 26th May the first ever National SUP Club Day is being held in the UK. SUP clubs/schools all over the country are being encouraged to get involved by organising events, offering lessons or just going for a group paddle, to raise the awareness of SUP in the UK and give as many people the opportunity to give it a go. You never know there might be a record set for the largest no of paddlers on the water around the country in one day.
So if you don't already know where your nearest SUP Club/School is check out the SUPboarder Directory map to find out what they're doing for National SUP Club Day. And make sure you let SUPboarder know what you got up to at your local SUP Club on National SUP Club Day.
AND FINALLY
Something a bit different. To coincide with its launch on 20th March 2013, the new streetwear brand 'Freeforma Apparel' has unveiled a new bike concept that captures the ethos of the brand. "Freeforma stands for freedom of expression: you are free to form. Its cross- disciplinary approach aims to bring together surfers, skateboarders, bikers, breakers and artists to fuel creativity and encourage a sense of community," says Simon House, Founder of Freeforma Apparel. The bike is a cross between a surfboard, skateboard and motorcycle and shown here in this  promotional video. Definitely a bit different but pretty cool we recon.
And a quick reminder… have you remembered to put your clocks forward ?! If not then the chances are you're late!
Feature photo: Thanks for Paul Riste for sending us the picture of his 10 your old son paddling his Red Paddle 10'6 in Poole Harbour a couple of weeks ago. The next young gun maybe?