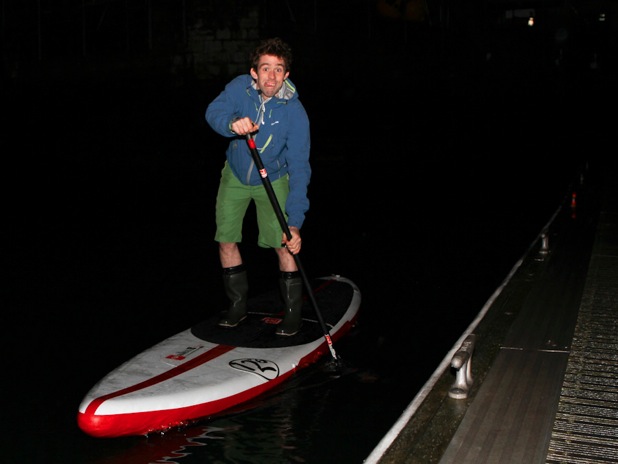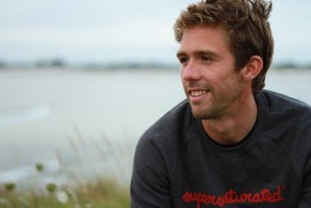 This week, Will Rogers, a keen SUP surfer kicks off our Blog series with his chaotic account of taking on a SUP racing challenge.
He's no expert when it comes to race training, but is getting more and more hooked every session. 
Over to Will for some calamity SUP race action;
Sometimes everyone needs a challenge to set themselves, a little bit of motivation to get you do do something healthy, or just to help focus our minds away from the normal work routine in between exciting holiday adventures.  However, knowing where to start can be a bit of a mystery – crazy amounts of gear, science, theory and opinions can blur the route and make it easier to decide that a pint down the local pub is a simpler option than understanding the unknown.
This year I decided to set myself a new challenge… a target to complete the 15km Head of Dart SUP Race on the 20th April 2013 in the 12'6 category.  But I decided I wanted to do it in a competitive way, to the best of my athletic ability.  Having done plenty of SUP I was confident  I would be able to complete the distance, particularly with the tidal flow.  My challenge would be to know I was  physically ready for the challenge and would perform as well as I could.
"The closest I have come to completing an endurance race, relying on cardio performance was probably the 1500 meters at sports day…17 years ago…"
Now… I come from a SUP surfing background and my interest in endurance and cardio sport is pretty slim.  People tell me that not everyone gets a buzz from running or long distance cycling, perhaps its genetic?  All I know is that i definitely don't have that gene!   The closest I have come to completing an endurance race, relying on cardio performance was probably the 1500 metres at sports day – and that was about 17 years ago, and I can clearly remember I hated every minute of it.  Running sounds like a bore, road biking seems pointless and going to the gym to get the endorphins bubbling really doesn't float my boat.
A change in thinking…
But why now? – Why suddenly decide to train, when 'training' is an alien word to me? I'm more of a lifestyle kind of guy. I like to just do my sport, improve at a natural rate and not really have to think about where or how I improve. Training my body to perform better and better is a science I'm unfamiliar with. I'm usually more interested in just looking at technique or getting excited by watching SUP surfing videos!
However, learning that one of the biggest UK SUP race events is right on my doorstep, following arguably some of the most beautiful  river in Devon grabbed my attention. Why not give it a go? Up to 100 SUP's racing and cruising down the River Dart is something I want to be apart of, and actually having a challenge to focus me through the last bit of a chilly winter suddenly really appeals.

The River Dart
And why focus on it and train rather than just appear and do it? Well, I like to do things as well as I can, and I guess SUP has suddenly captured my attention for this new endurance style of sport…
Follow my Challenge…
So this is my challenge and here I'm going to share the 'calamity' of my experience as a newbie to the word 'training'.  Follow me as I prepare for doing the best I can in the race, and hopefully be convinced that if I can do it, anyone can.    Follow my exclusive SUPboarder blog and perhaps see how easy it can be to join me in a SUP challenge!
In the beginning…
Having decided I would do the HOTD race I was restless with the fact that I was confident I could do the distance, but I needed a way of measuring my performance so I knew I was doing 'well'.  Following a quick facebook conversation with a few athletic frenzied friends about how I should approach the race, I was frothing to get going. The advice to me was to improve my cardio fitness by following a training schedule that I could commit to every week.   I was told targeting a finishing time would not be needed, it was all about conditioning my body to equip it best to do the job faster!  A mixture of heart rate targets throughout the week, some would be slightly harder than my favorite 'relaxed' paddle rate and others would suck, making me want to give up.  All my sessions would be 90 minutes.  Hopefully my plan was well enough informed – I was happy. I had a plan and was off!
Keen as a bean to get going, the next day would be my first training session.  Bitterly cold Easterly gales didn't put me off – but perhaps they should have….  By the time I found the time to fit in my 'training' it was just a couple of hours before dusk and I had been studying all day – making me all the more hungry to release some energy into the water, but nervous about heading out into Plymouth Sound in a howling offshore wind and fading light.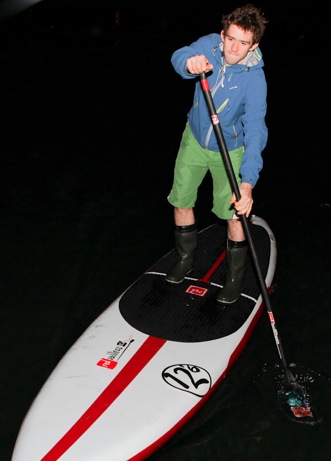 No gear and very little idea.
Now, normally when I paddle on flat water I turn up in my trusty Umbro Jogging pants, my reliably warm green Dunlop wellies, a hoodie and a bobble hat.  My training session would be no different, except I was told music would help me keep going, so I chucked in my iPod, (without any watertight housing of course), and set off out into open water. There was no Merino wool layers, technical jackets and certainly no Lycra, but that all just kept it simple and cheap. I set myself the challenge less than 24 hours before, and here I was on my first training session but had not had to buy any specialist gear or spend any money – perfection simplified!
Pretty much all I knew was that I needed to paddle for 90 minutes keeping a good pace, working me in a similar way to a light jog.  The open ocean was my oyster!
Unfortunately, the 25 knots of wind, restrained me a little, and having paddled into open water and battling with the wind for 20 minutes, it seemed that laps of the local marina would be my oyster.
Training started badly…clock watching was my error; my motivation for this was draining as I looked at the clock after what felt like a hour long paddle was only 10 minutes!  Head down and tunes on helped a lot, after half an hour I was zoned into the rhythm of the paddle, adopting Conner Baxter's trademark sprint stroke when exposed to the wind.  I felt like a complete hero, but I'm pretty sure the onlookers in the marina though I was a complete fool for doing laps of the marina on a bitterly cold Sunday evening.  But who cares, it was starting to feel good, and that was all that mattered.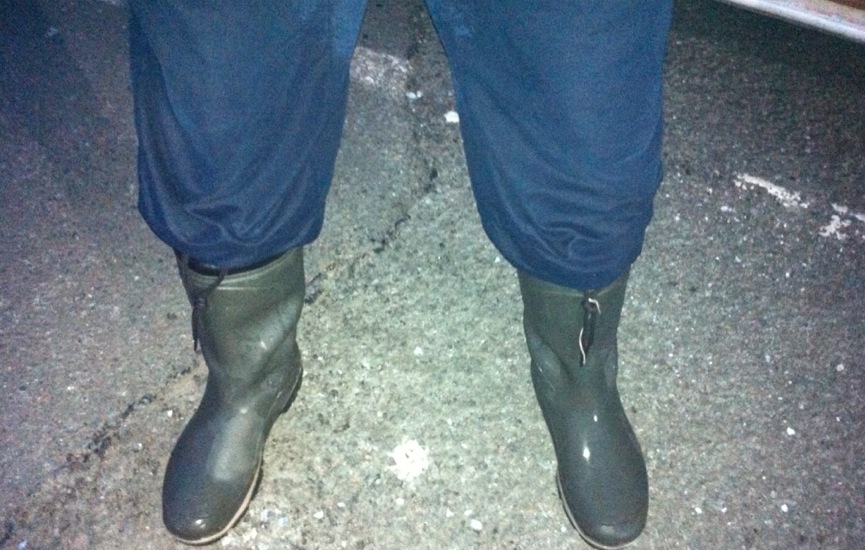 As I reaching the summit of  what I guess must have been what runners call 'the wall' time went a lot faster and I was weirdly enjoying the physical exertion.  It was however, becoming clear  that I wasn't really correctly dressed.  The Umbro's were wet through, and the wellies were moist on the inside from spray created from the fierce chop.  Perhaps a wetsuit would have been more appropriate.
I decided to help me through the final minutes I needed an incentive, so I slogged upwind for 15 minutes in order to reap the rewards of an exciting down winder back to my start point.  Dodging the Pilot boat and Supertanker coming into port (in the fading light) made it all the more interesting.
Keeping going…
My first 90 minute session has made me feel good but later in the week the 2nd session just seemed to be getting harder and harder to get up and complete. Strangely I was finding that reading about material science was more exciting… it appeared motivation to go back into the training ring was flagging.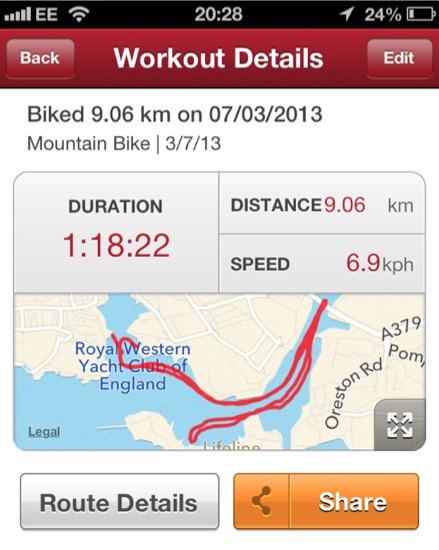 My solution was to make it more interesting for myself, so I did a bit more research on the forums about paddle strokes, downloaded a GPS fitness tracking App, and borrowed a heart rate monitor.  Suddenly I was frothing to paddle round in circles again, but this time I had all the gear to analyze performance…although I was still in a bobble hat and wellies.
Session two rocked!  On a calm March evening the water was glassy and I cruised a course maintaining my target heart rates and paddle times.   I was starting to get into  it and began thinking about how I could improve my paddle stroke and the trim of my board for more speed. The bonus was this would certainly help my SUP surfing, so I began to build a healthy appetite for session three!
What the future holds…
Next time … I hope to be fully in the swing of my training plan. I can't promise you Lycra, but I may trade in the wellies for something more high performance and I promise to fill you in on all the quirks of my HOTD calamity training.  I have found a training partner and had a long conversation about paddle strokes therefore I'm fully committed!
Want to share your world? SUPboarder is looking for people who want to share their SUP life to inspire, encourage or just simply share.  Do you feel like you have what it takes?  If so, contact us…