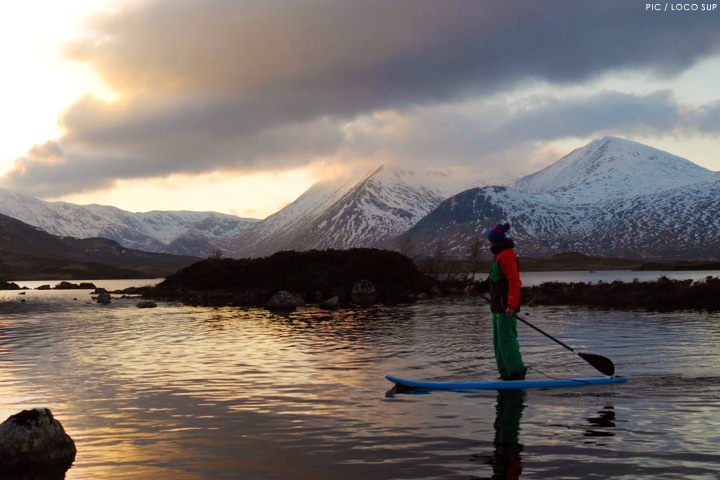 This week has ended with some bitterly cold temperatures, but big south coast swells pushing up the channel and easterly winds have been waking up some sleepy surf SUP spots.  The rare wind direction may have presented new down winding opportunities as well – all reinforcing how versatile SUP is!
First off this week, well done to  SUPboarder Young Gun Aaron Rowe for saving surfers this week.  Aaron towed in a surfer out of difficulty from his local spot in fading light.  It can be pretty easy to get into danger when out surfing or surf SUPing.  SUPboarder is releasing a series of features about how to get into surf SUP – the first Zero to Hero feature covers some important safety considerations as well as what kit to get and where to go.  There is loads more to come in the series included more detailed safety considerations, so keep tuned.
Here is an extract from the newspaper about Aaron, and an amazing shot of this 15 year old ripper about to say hello to the green room.
Further north now to Scotland – we liked LOCO SUP's SUP lifestyle picture so much that we had to post it as our featured image- taken at Lochan na h-Achlaise, Rannoch Moor on the west coast Scotland on the 9'5″ Loco… it looks cold but stunning.
Although the temperature has been chilly in the UK, this picture of Simon Frost at Bray Lake made us feel warm – a beautiful shot. Picture Credit -Simon Hemsley . Why go to the Gym when you can train in conditions like this?
Top UK SUP center, Bray Lake, also announced this week that their SUP festival is open for registration, see details in the Bray Lake SUP Festival pages.
On the Kent coast now, and Fanatic's Jay Manning looks like he is always on a SUP! Jay tells us that this years Fanatic boards are bigger, so he can take more kids to school on the SUP BUS this summer….get your ticket now!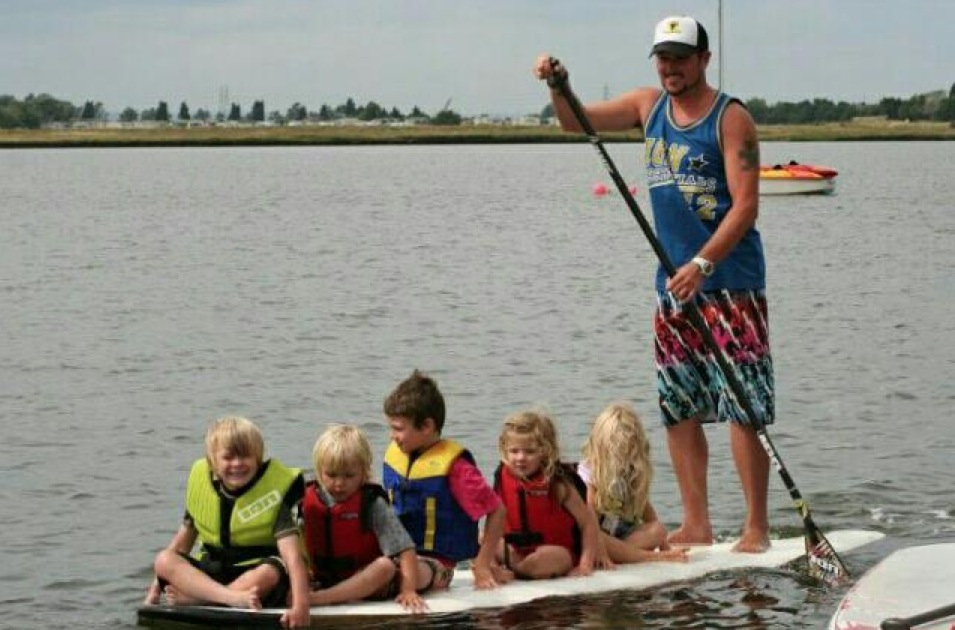 Now, if you are techy about how your fins are set up, this video is worth a watch – JP seem to have a completely new focus for how fin boxes are aligned on their SUP's.
Its good to see them thinking outside the box as although surf fin design has been developed heavily for 20 years, there is a big difference between a surf board and a SUP surfing board.
Take a watch of the video and let us know what type of fin set up you are using on your surf SUP – we are really keen to know what trends are developing, so post on the Surf SUP fin thread on the forum.
Onto competition now, and Ex Pat Rich Twist sent us this nice video of the SUP competition from the HIF event at Yallingup Western Australia – some chunky waves in there, well tamed by guys like Scott McKercher .

The paddle board Worlds  kicked off today in Peru (keep updated on their live feed here) but there is also plenty of other world class SUP events being announced this year.  One of those is The Waterman League Abu Dhabi ALL-STAR INVITATIONAL which will include racing as well as surfing in the Wadi Adventures wave pool, featured earlier this week in this fantastic Keahi De Albolitz Video.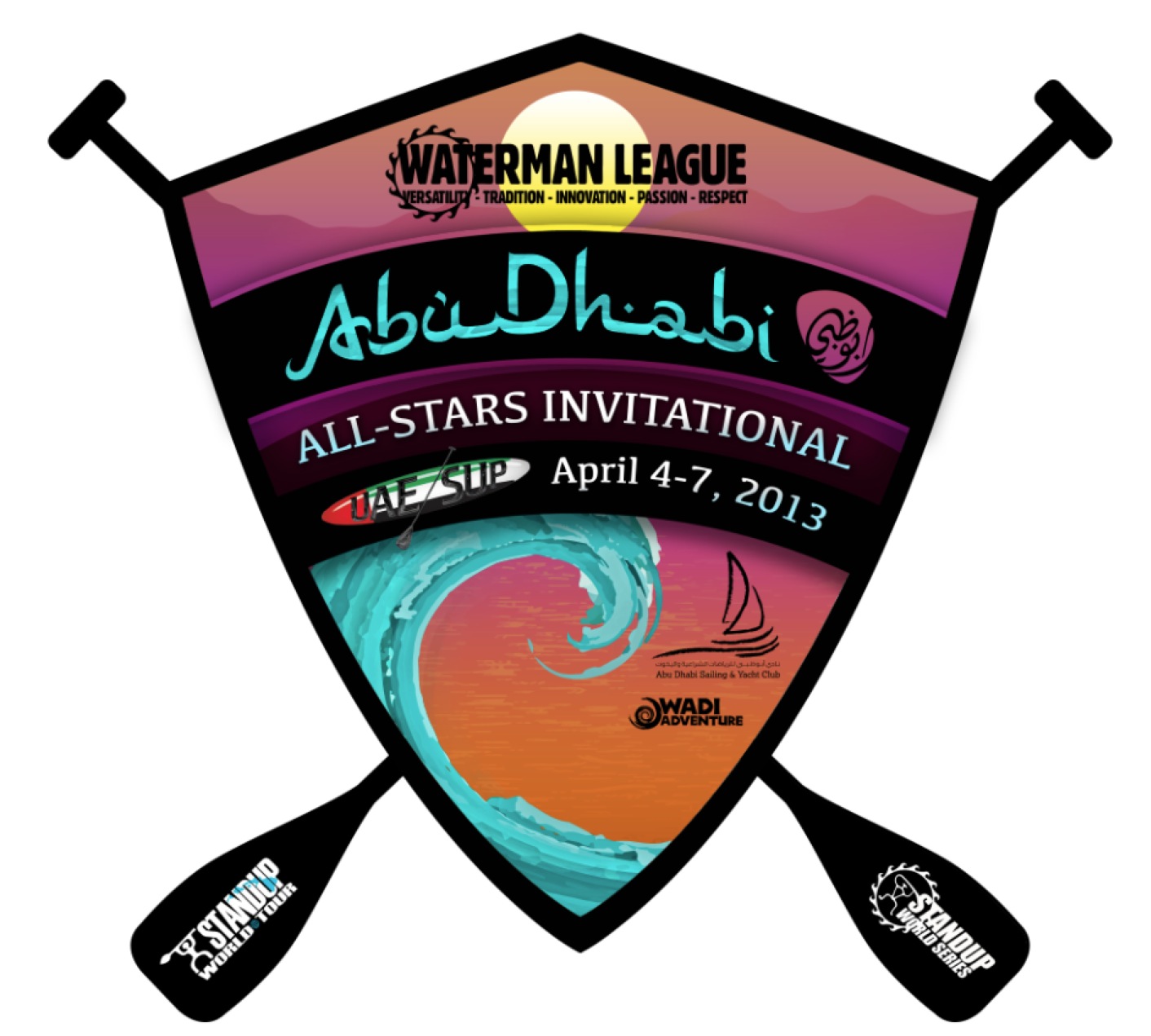 We have already seen from the JP boards, that there are some interesting developments going on with gear – it reminds us that stand up is new and very much still evolving.  With the Peru Worlds starting today, it will be interesting to see if any teams come with any innovative equipment, and how they perform.  Here's an interesting concept that claims to have more tracking and less drag.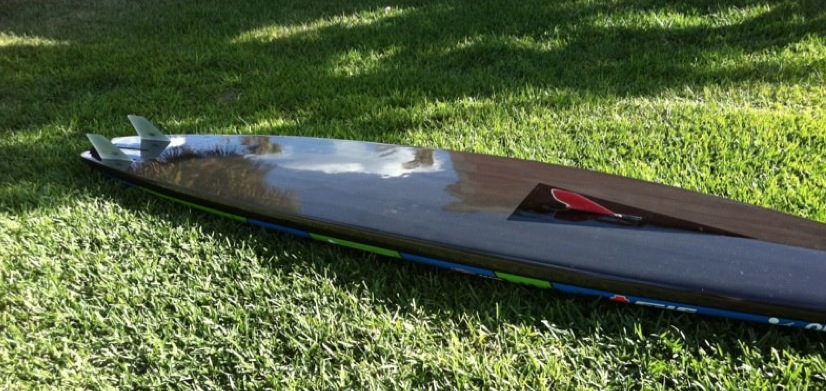 And finally, we all have a responsibility to keep our oceans, rivers and lakes clean to ensure we enjoy our surroundings into the future – but this video, currently going viral on the web shows that litter is causing a huge problem, even 2000 km from civilization!  Next time you see a piece of litter at the beach, by the lake or on the river bank, pick it up and dispose of it. Even if you didn't put it there, it will ensure that in the future people can enjoy SUP and the nature you are surrounded by as much as you do now.
Enjoy your week, keep tuned and happy paddling!