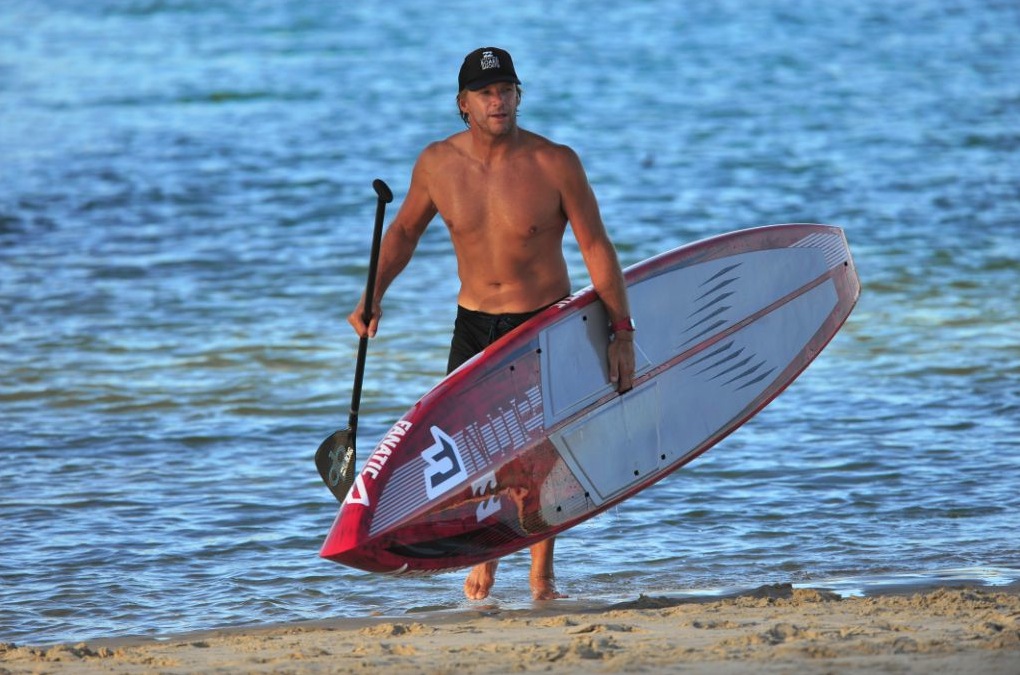 The big news released this week from Fanatic, is that ASP Vice World Champion Luke Egan is joining their SUP team to help with R&D.  The announcement from the brand shows their firm commitment to the development of their line of quality surf SUP's, and also reinforces that top level surfers are taking SUP seriously as a surfing discipline. Luke, who has been quoted by many as being one of the most underrated pro surfers of all time, has for many years used SUP surfing and racing as a training tool for his short board surfing. He will be working closely with Fanatic shapers to develop their surf SUP series, which with Luke's knowledge of short board design, will certainly produce some excellent performance designs.
Luke Egan / My good friend Derek O'Neill was training with the crew at Roar Industries in Currumbin, so I joined in as well and got hooked straight away.
 SUP training is the best thing I have ever done for my Shortboard surfing. I really wish this was around when I was doing the ASP World Tour, as we are seeing a lot of pro surfers taking advantage from SUP.
I am really honored and grateful for the opportunity to work with Fanatic and Sebastian Wenzel on the SUP designs. With my knowledge from designing Shortboards and Sebastian's experience in CAD shaping, the boards in the upcoming collection will be hard to beat!
"One of the most underrated pro surfers of all time…."
Luke, who never reached his ultimate goal of becoming ASP World Champion, now trains the Billabong surf team to become the future champions.  In 2000 he trained Sunny Garcia all season and never had the chance to challenge for the title. At the time he was quoted to say "I don't feel like I lost a world title because I never had it."
 Pictures by Fanatic

There is even a possibility of seeing Luke on the SUP tour, on both race and surf SUPs – to see a name like Luke Egan on the Stand Up World Tour would see incredibly competitive standards develop on the tour, building the profile of SUP to new levels.
The full Fanatic interview with Luke Egan is below.  Here is a  clip of Luke ripping his shortboard on tiny waves at his favourite break, Snapper Rocks – just imagine what he is capable of with a paddle!