Quiksilver Waterman Norm Hann recently completed a 220 mile standup paddleboard expedition along the east coast of Haida Gwaii off British Colombia, Canada's west coast, for the film "STAND". The expedition was carried out to raise awareness of a Calgary-based oil and gas company, which has proposed the construction of a 1,170 km pipeline running from Alberta's Tar sands to Kitimat on British Columbia's west coast.
Norm Hann talks about what it's all about.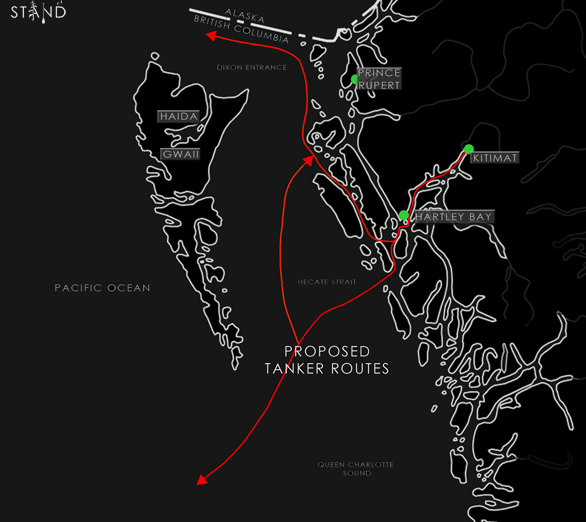 Before reaching the open ocean, these tankers would first need to pass through some of the most dangerous navigable waters in the world―the narrow inlets of the Great Bear Rainforest.
To show you support and for more info go to The stand film