The Nordhausen SUP CUP which is part of the Euro Tour took place early this month with some great battles for the podium. See the results below.
*Press Release: EuroTour SUP
For the second year in a row it was a great day on the water in Nordhausen. The athletes competed on Germany's Lake Sundhäuser See which is famous for the countries's clearest water with visibility of 80+ m.
On the men's side, the Superlap added an interesting twist to the race with Michael Booth taking it early for the lead only to be challenged later on. A firm push by the Aussie on Lap 2 saw him establish a solid lead for the win
Challenging the lead the whole race was youngster Donato Freens who finished second. Not far adrift was Fernando Perez that looked solid all race to finish third. With one of the best starts of the race Kjell De Bruyn keeping pace with the race leader to finish 4th. With his best result on tour was a very happy Martin Teichmann closing the Top5.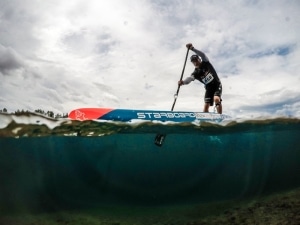 In the women's race we had a similar situation as last weekend with the Top4 rapidly separating from the rest. However it was the youngster Cecilia Pampinella that controlled the group for an impressive third consecutive win! Much like in Berlin, second and third was decided on a frantic sprint to the line between Anna Tschirky & Petronella Van Malsen. In a powerful come back was Julia Mihailova with a solid 4th in front of Tanja Ecker farther adrift closing the Top5.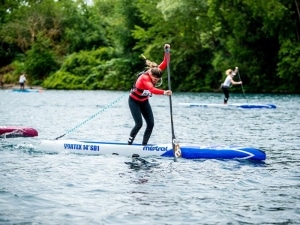 Top 10 Men:
Michael Booth
Donato Freens
Fernando Perez
Kjell De Bruyn
Martin Teichmann
Bastian Grimm
Peter Weidert
Ole Schwartz
Linus Karlsson
Alberto Casella
Top 10 Women:
Cecilia Pampinella
Anna Tschirky
Petronella Van Malsen
Julia Mihailova
Tanja Ecker
Susanne Lier
Nicoline Rasmussen
Simone Ahrens
Julia Georgi
Andrea Kammerer