As the saying goes, adapt or die. As COVID-19 shutdown most businesses, this sailing club turned to SUP and is now in the running for Club of the Year.
Chelmarsh Sailing Club in the Midlands had to adapt to the current situation and diversified their offerings to include SUP lessons during a shaky time for many businesses. They have now been shortlisted for the RYA National Sailing Club of the Year award for 2021 fora  hugely successful year.
As a volunteer run sailing club, COVID really affected the clubs financial gains so they set a strong development plan into action to diversify their activities and try to attract more water users and members. They implemented a SUP programme, radio-controlled sailing and developing training opportunities which have attracted and retained members and now provides financial stability for the club.
But it's their SUP program that has the community becoming more engaged. During this time of doubt, hardship, suppression and isolation, people have realised the power of connections with other people. The need for a community is stronger than ever and this is something that almost everyone may have learnt coming out the other side of lockdowns. Outdoor spaces are needed more than before and not just for the mental health benefits, but for the fact that outdoor areas are safer environments for humans to interact and connect with each other.
Commodore David Partridge said: "One of the positives of the pandemic has been people discovering activities on their doorstep that they didn't think they could do close to home, and the physical and mental health benefits of being on the water".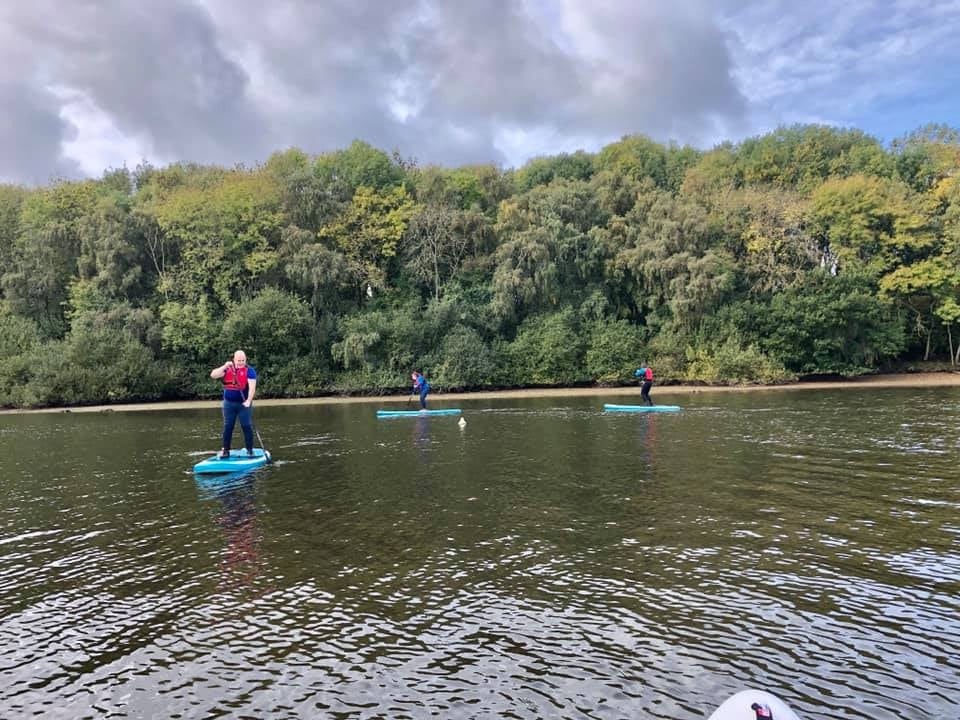 People have been enjoying the fun and excitement of sailing at the club without having to travel and those who've dreamt of paddleboarding or seen it, have been able to do it with us at low cost and in a very safe environment. As a club we've worked hard to become much more accessible so that the local community can really enjoy this fantastic facility and this beautiful piece of water and it's a real privilege to be able to share it.
Reduced membership fees have helped to open up membership to more local people and the club has run in excess of 500 paddleboarding courses, gaining over 100 paddleboarding members along the way, including women, families and juniors.
Introductory paddleboarding courses cost £30 and among those who go on to join the club, many then also decide to try sailing or take powerboat courses, making the club's core activities and volunteering base more sustainable as a result.
Radio controlled sailing has likewise been enjoyed by all ages, including grandparents introducing their grandchildren to the sport. The club is considering developing Sailability activities and also hopes to gain approval for open water swimming.
The big thing we've done is try to make the club much more accessible for local people, and one of the ways we've succeeded in doing that is through paddleboarding," says David. "Another factor has been understanding how important watersports can be for our overall wellbeing. There's something special about getting out on the water that provides a mindfulness and a kind of peace that's been very difficult to achieve this year, and the club has thrived through this period of adversity by recognising how much people value being on the water.
If you want to vote for Chelmarsh Sailing Club to win Sailing Club of the Year 2021, then click here to place your vote. There are 9 other sailing clubs in the running, but we wanted to highlight the incredible achievement of Chelmarsh through spreading the Aloha of SUP. Well done Chelmarsh!