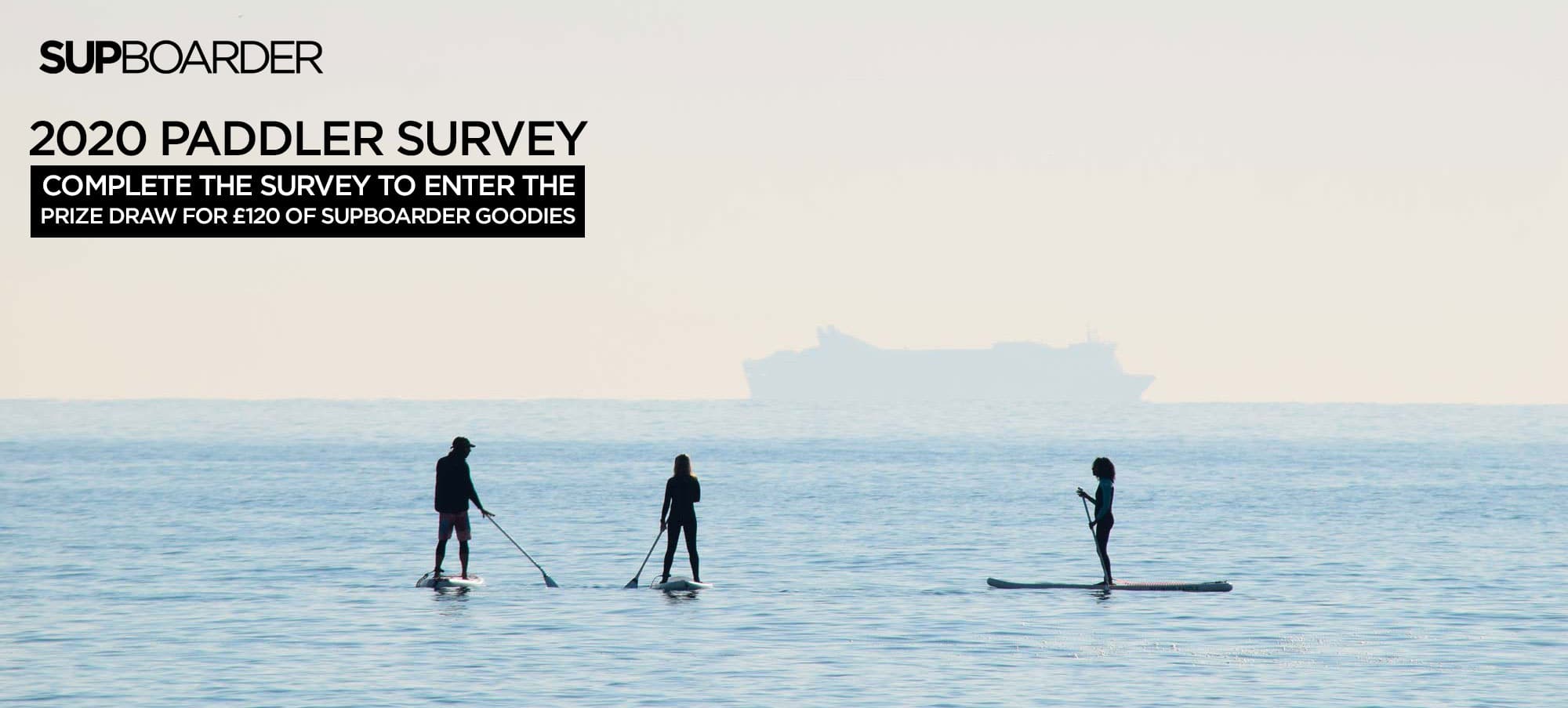 Welcome to the SUPboarder 2020 paddler survey, your chance to help the stand up paddleboarding community grow safely and sustainably.
SUPboarder is researching how it can best communicate risk messages to new paddleboarding participants.  Your answers will help us understand what is important to you as paddleboarders, along with making sure we can communicate key information to people new to the sport.   Your input will help us keep our sport safe, sustainable and enjoyable for everyone!
This survey will take approximately 10-15 minutes.  To say thank you for taking part, anyone who fills in the survey will be in with a chance of winning some SUPboarder goodies including SUPboarder Snapback cap, SUPboarder PRO 1 year subscription, SUPboarder PRO Limited Edition PRO subscriber T shirt, SUPboarder Sweatshirt and a SUPboarder Sticker Pack.  A stash worth an amazing £120!

Your responses will be held securely, compliant with GDPR.  You will have the opportunity to share your personal details with us at the end of the survey if you would like to support this project further.
–