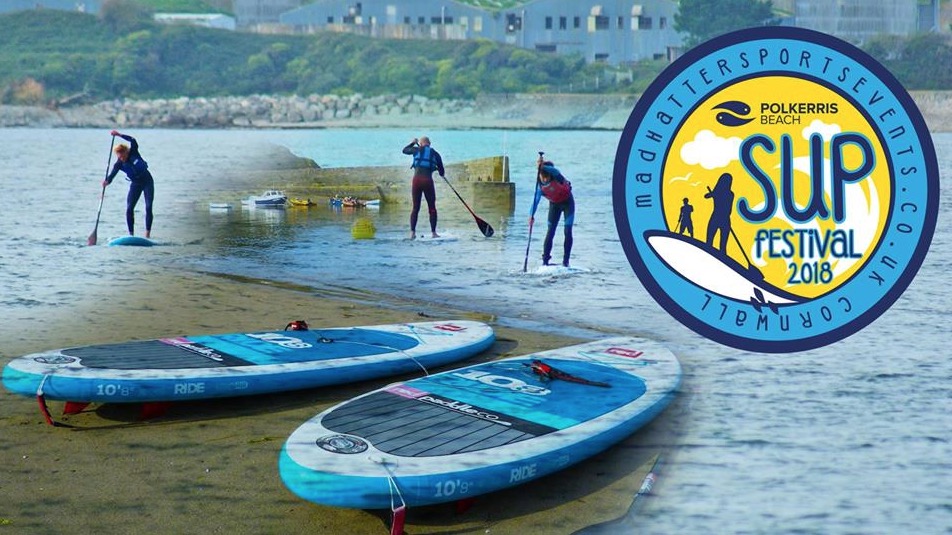 After a successful first ever alternative Swim-SUP-Run triathlon last month in Cornwall, which saw competitors swim 750m, SUP 1km and then run 6km, the Polkerris Team are really looking forward to their first SUP only event in afew weeks time.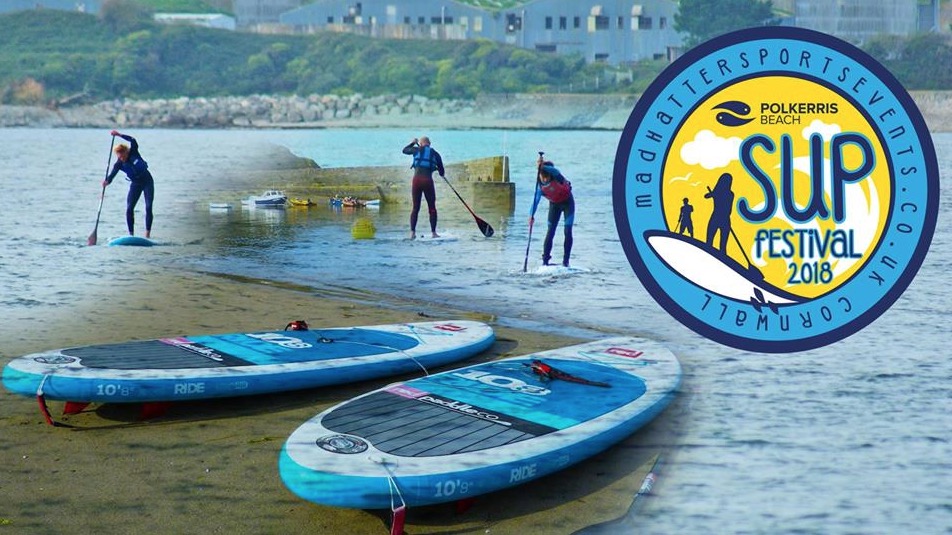 What : SUP Race Festival (including sprint, distance, technical and team SUP racing)
Where : Polkerris Beach, Cornwall, UK
When :  Sat 16th June. 
Entry prices : 200m Sprint Race £15 / 5km Race £25 / Technical Race £10 / All Individual Races £35 / Team Large 4 person XL RED Board Race £20 (total cost £20 includes board)    
Includes : Fun racing / event T-Shirt / free hot drink / prizes for overall 1st, 2nd, 3rd male and female and age category winners.
Participants have the choice to take part in one, more or all of the following events during the day:
Sprint Races of 200m with a buoyed start and finish. This is a straight line sprint race with a floating start. The race will be run in a minimum of two heats.
Distance Race 5km (two laps of the 2.5km course) This is a beach start race. The planned SUP course will be an anti-clockwise triangular route of 2.5km finishing with a beach sprint.
Technical Challenge (around a number of buoys) This is a beach start race. The planned course will be 3 laps of an anti-clockwise 100m route involving three buoyed turns in both directions. After completing each lap you will exit the water for a beach transition back into the water, you're board will be transitioned for you.
Team Race (4 people on a large paddle board) This is a 1km race for teams of 4 people on XL RIDE Red Paddle Boards. The course will be a straight out and back to a buoy with a beach start and finish. This race will be run in a minimum of two heats.

 
This fun, friendly and challenging SUP event certainly has something for everyone! The 5km distance race is set to be a great race for both newer and more experienced stand up paddleboarders, whilst the XL board team race is set to be a great laugh!
Polkerris Beach is a unique location on the South Coast of Cornwall, a small cove set in an area of outstanding natural beauty. So whether you win or not the scenery is sure to be spectacular!
To find out more check out the Polkerris Beach website and Facebook page
To enter click here.
Check out the recent Swim – SUP – Run triathlon event video held at Polkerris Beach: