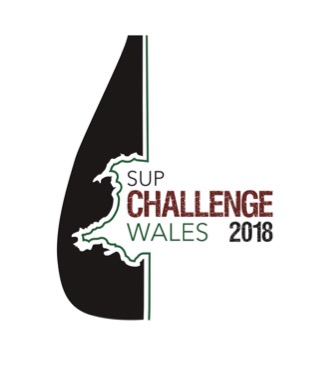 SUP is a great activity for all ages and all abilities. As well as being great fun it can bring so many more benefits including boosting confidence and self esteem, as well as promoting team work and developing social skills. Teacher Dan Willmore has shared his passion for paddleboarding with the pupils at his school in Wales, to help improve their emotional, mental and physical wellbeing. This summer Dan is setting himself a SUP challenge to help raise funds to make SUP, as well as many other outdoor activities more accessible to the young people he works with. 
Find out more about Dan's great work and the SUP challenge he has set himself this summer below:
The Surf Experience – SUP Challenge Wales 2018
The Surf Experience is one of many incredible projects that are run by the Launch Pad interventions team at Ysgol Y Deri (YYD) Learning Community in Penarth, Wales. The Launch Pad team works with pupils that struggle to cope with everyday day life, using many different vehicles to facilitate the improvement of their emotional, mental and physical wellbeing. One extremely effective tool is outdoor education. Ysgol Y Deri offers many fantastic opportunities for our pupils to get out into nature and have lots of positive experiences, such as the adventure outdoors rotation, the Duke of Edinburgh awards, climbing, hiking, skiing, canoeing, stand up paddling and surfing. All of the activities are hugely beneficial to our young people and the positive effects they have can be almost instantaneous.
The SUP Challenge Wales event, with the help of The Parents and Friends Association (PFA), aim to raise money to make all of these activities more inclusive and accessible to the pupils at Ysgol Y Deri. We aim to raise £6000 in total. A portion of the money will be used to buy surfing equipment, which will mean more access for the pupils. Remaining money will be kept aside for other outdoor activities and opportunities. 
I (Dan Willmore) plan to stand up paddle, unsupported, the full length of the beautiful South Welsh coastline.
The journey is an estimated 145miles. The paddle launches from St Davids, Pembrokshire on the 25th May 2018 and he hopes to complete the journey 8 to 10 days later, finishing in Cardiff Bay at the Cardiff International White Water Centre. As part of the final leg around Cardiff Bay I am hoping to get some pupils, parents and staff to come and join me. Other paddlers of any craft are welcome to come and say hello and paddle some legs. Please be aware your safety will be your own responsibility.
As part of the challenge pupils at YYD will be trying to match the miles Dan will paddle using different apparatus in and around the school. They too will be looking for your support, so please give generously as they be will be giving it their all. 
Outdoor education is very important to the pupils and staff at Ysgol Y Deri.
"Outdoor education offers life experiences that no other form of education can. It has a direct impact on the way a person feels. It boosts confidence and self-esteem while promoting teamwork and developing social skills; the benefits are endless."
Please come and support this incredible event in the form of donations or sharing the event on social media. 
Thanks for your support
Dan Willmore
The Surf Experience / Launch Pad Team
Check out Dan's SUP Challenge Wales 2018 facebook page for more info. And if you'd like to support Dan and his pupils you can make a donation here.