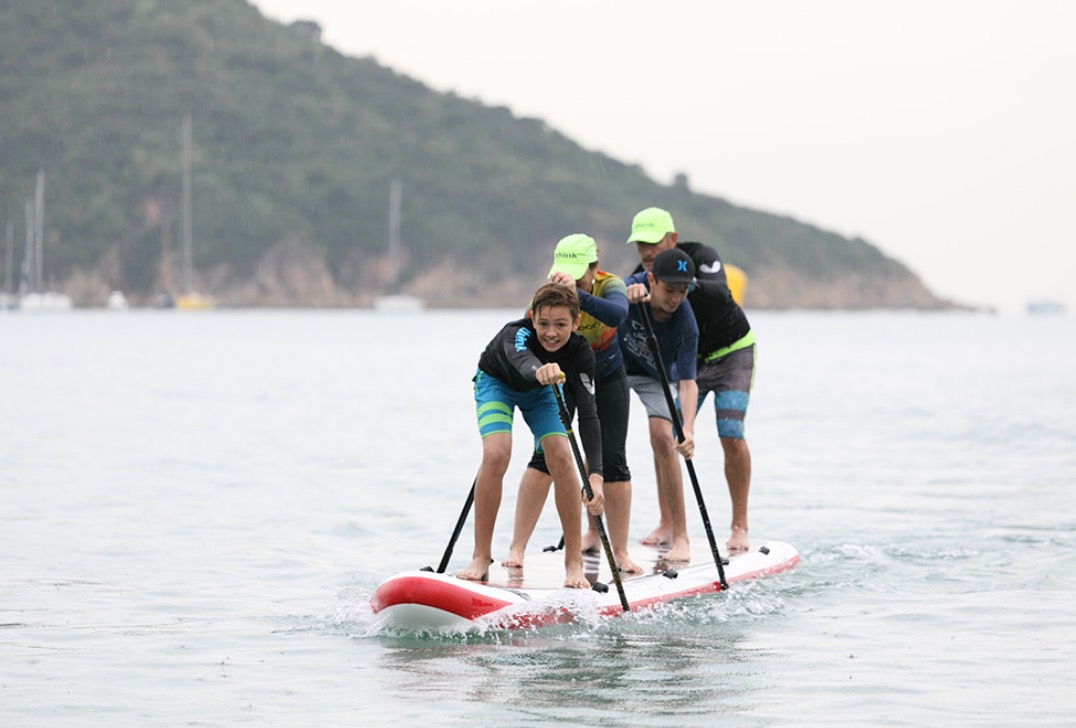 Red Paddle Co Racing are proud to announce the introduction of the first ever, dedicated Red Dragon team racing classes in partnership with some of the most prestigious SUP events in Europe.
Red Paddle Co Racing have joined forces with events including the Alpine Lakes Tour, the Euro Tour and SUP 11 Cities to redefine the competitive SUP racing scene. The inclusion of the 22-foot, four-person Red Dragon board, exclusive to Red Paddle Co, means participants will benefit from the power of eight arms and team camaraderie to boost morale during the tougher sections of races. The calendar also includes Red Dragon team racing classes at DSRF Kantrum events, culminating at the Copenhagen crossing to kick start the ISA World Championships.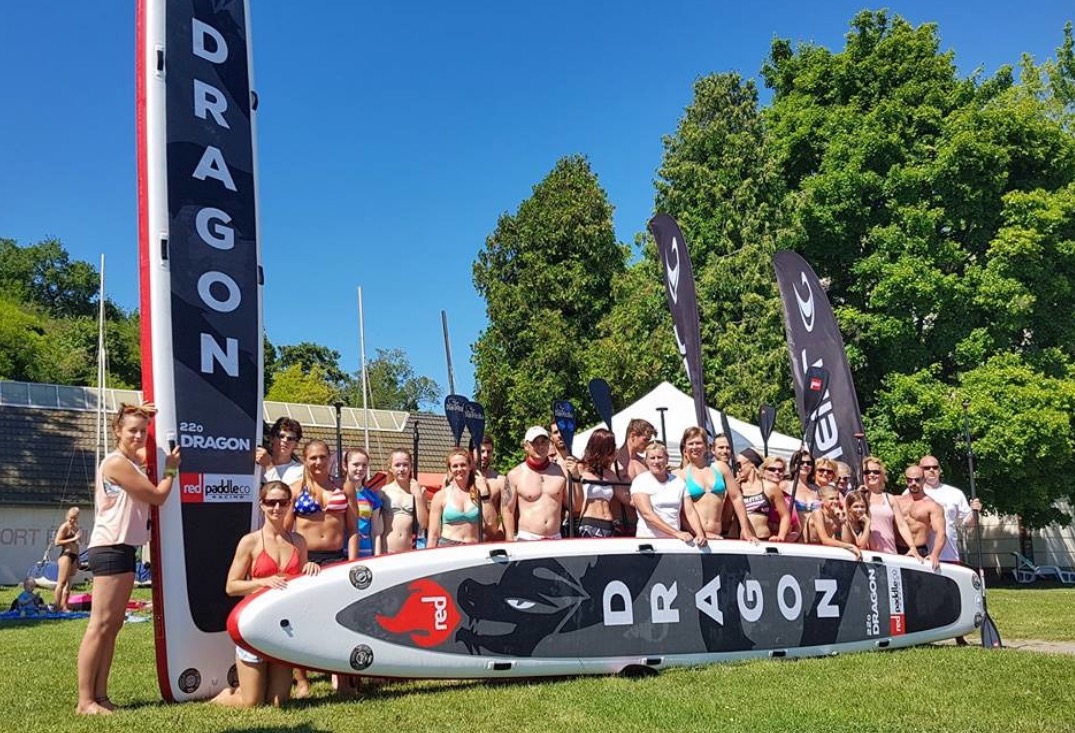 Red Paddle Co, Brand Communications Manager, George Shillito commented. "It is fantastic to be able to throw the SUP racing scene open for all by creating an internationally recognised, team SUP racing division. Whether it be your first SUP event or you're a seasoned expert, being part of a team makes everything seem a little less daunting and a lot more fun, especially long-distance event's such as the SUP 11-Cities!"
Furthermore, each of the events will be officially recognised as a 'Dragon World Series' event, meaning every participant will be granted instant qualification to the Dragon World Championships in Barbados, on October 27-30th 2017.
For more information about the Dragon World Championships including how you can claim 20% off accommodation and secure your team a slot visit www.dragonworldseries.com
About Red Paddle Co:
Red Paddle Co is an inflatable paddle board manufacturer based in the UK which is selling its products to 58 countries worldwide. They believe that riding an inflatable paddle board shouldn't mean you have to compromise on performance, looks or quality. Riding a Red Paddle Co board offers the ultimate in convenience while delivering an authentic experience. Find out more at www.redpaddleco.com