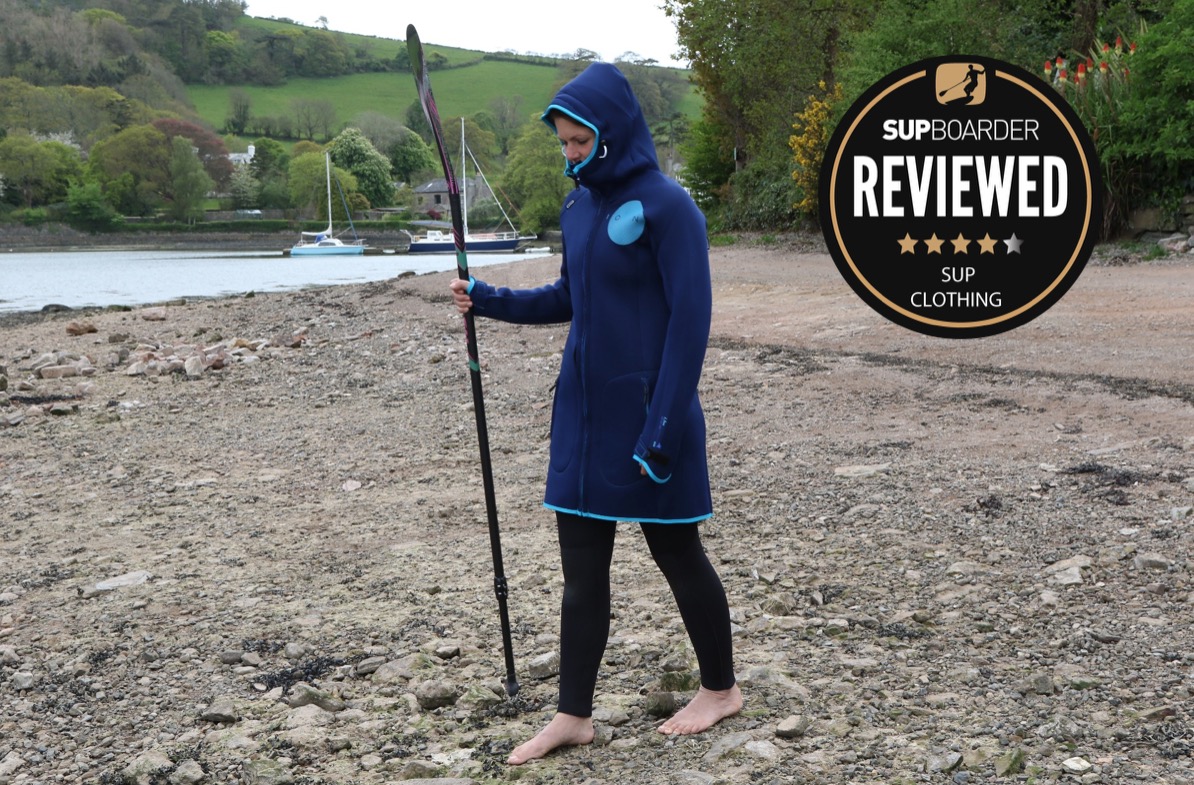 There's so much more to neoprene than just wetsuits. Neo accessories including gloves, boots, and jackets are now common place on the market and are a great accessory to help keep any water enthusiast warm on and off the water. SUPboarder takes a look at the Neo Cosy Coat from ION, designed for use all year round on the beach and whilst paddling…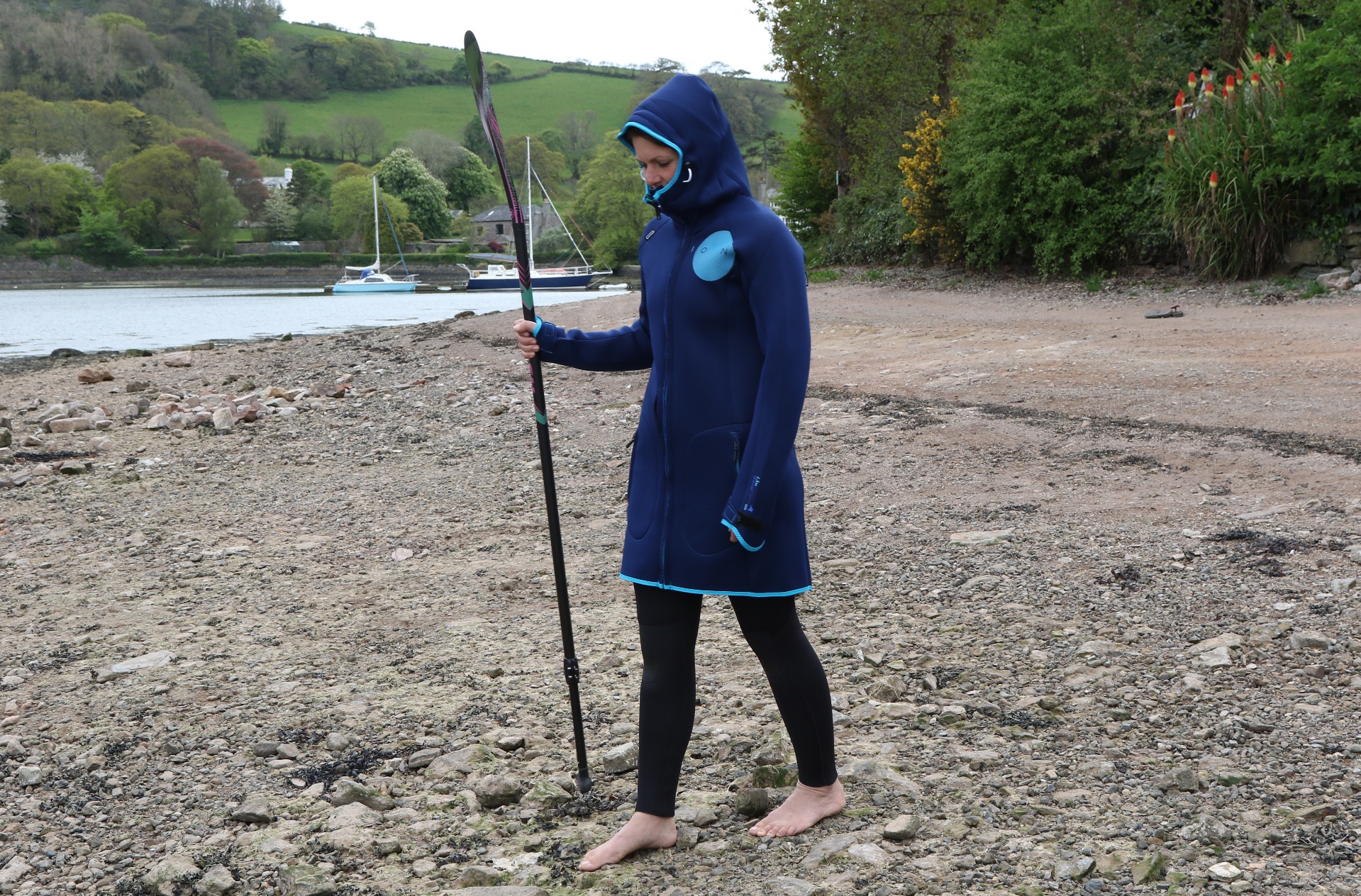 About ION
ION is a brand "run by passionate people, whose big love has always been watersports." ION develops gear that is not only smart and innovative, but also transforms this passion into a unique design. Originally launched as a watersports brand back in 2004, focusing on wetsuits and neoprene products, ION then expanded to include accessories, apparel, and also in 2012 functional gear for cycling.
ION's belief that "even the smallest items in the product range deserve the same dedication and precision as every complex item" explains why their high quality, stylish neo products have found fans all over the world.
ION Neo Cosy Coat – £149.95
The 3/4 length Neo Cosy Coat from ION is designed as with all the Neoprene Accessories to "protect you and keep you warm." Made from Neoprene it can be used over your wetsuit when back on the beach to warm up after a surf or help keep you warm during competition heats. Designed to get wet, it also makes the perfect extra layer to take with you on your board on those longer paddles. No need to worry about it getting wet or finding room in your dry bag for extra layers.
The ladies Neo Cosy Coat is made from 2.5mm thick blue neoprene, and is available in 4 sizes (36/S, 38/M, 40/L, 42/XL). The size 10 SUPboarder tester wore a medium size Cosy Coat over their wetsuit.
The SUPboarder verdict
The Cosy Coat is excellent quality and well designed. The navy blue neoprene, with light blue edging/zips gives the coat a stylish look. And the good cut, mid thigh length and soft inside makes the coat feel just as the name suggests… cosy! The long sleeves with shaped cuffs provide great wind protection on your hands, and the velcro fastenings on the cuffs allows them to be easily shortened if required. There are 2 generous deep zipped pockets, one of which contains a useful key loop, are the perfect size for warming up your hands or keeping small essentials safe. When zipped up fully the coat has a nice high neck and a good fitting generous sized hood with toggle tighteners and a small rain peak. The hood is well designed and easy to adjust, providing excellent wind and rain protection whilst also maintaining good visibility and positioning when used paddling. The coat and hood is very comfortable and does not hinder your paddling movements when the correct size. A harness hook opening at the front of the jacket means it really is an all round watersports coat, designed to fit snuggly around windsurfers and kitesurfers harnesses, as well as being the ideal SUPers neo accessory. Just like any neoprene garment it's designed to get wet, just remember to rinse it with fresh water regularly to speed up the drying process and help preserve the fabric. After a few months use the testers cosy coat still looks like new.
It's not cheap, but the Cosy Coat is one of those items that once you get one, you'll wonder how you ever managed without one! Comfy and cosy, it's a great accessory which certainly helps keep you warm on and off the water, and makes SUPing all year round that bit more enjoyable! And no doubt your mates will be asking to borrow it next time you're at the beach!
The Neo Cosy Coat has been designed for ladies. However there are similar men's jackets also available from ION. Check out the ION Neo Shelter Jacket, and the Neo Cruise Jacket.

Pros – Good quality, cosy coat which will definitely help keep you warm when in your wetsuit on and off the water.
Cons – No colour choice for ladies (navy blue or navy blue!) and quite a pricey accessory!
For more information about ION and their products check out the ION website. 
Words – SUPboarder tester Lucy Ellis
Photos – Philip Arthur