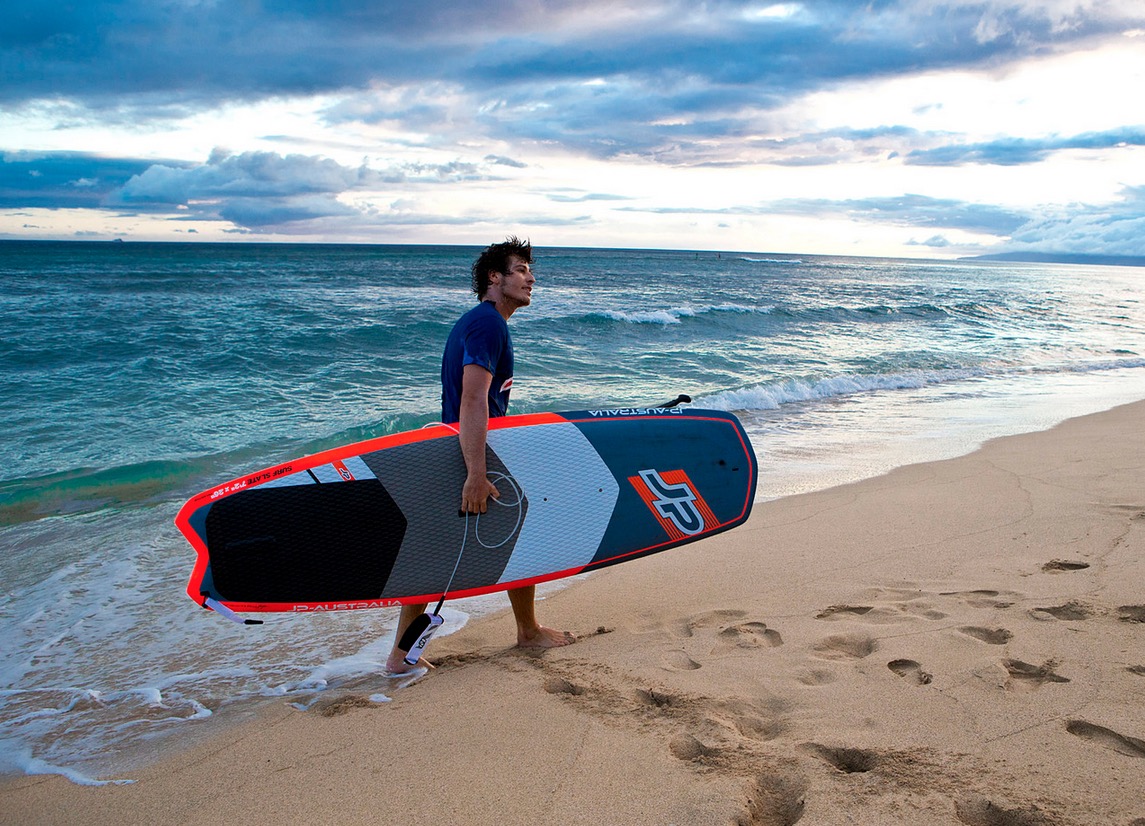 Who's riding what in the world of SUP this year? In this mini series SUPboarder catches up with some of the top paddlers in the SUP world to find out what kit they're using in 2017. This time we talk to SUP surfer Keahi de Aboitiz.
Keahi de Aboitiz is a waterman that needs very little introduction. He's not only a professional SUP surfer but also a World Champion kitesurfer. Keahi has a huge skill level whatever board is under his feet! When Keahi came onto the SUP surfing scene he brought a fresh new style, that was a combination of power turns and aerials on every wave. Keahi has been working with JP-Australia for many years and has used his riding skills and knowledge to help develop the well shaped JP Surf Pro range that is on the market today. 
Name: Keahi de Aboitiz
Age: 24
Weight: 80kg
Height: 180cm
Home Country: Australia
Main SUP Discipline: Surfing
No. of Boards in Quiver: 4
Boards:
– JP Surf Pro 7'6" x 27" used mostly in smaller fun waves but good all round board as well. Good stability and easier to fit into the pocket in smaller waves due to the smaller length.
– JP Surf Pro 8'1" x 27"  used in bigger surf. Longer length means more stability and faster paddling due to overall length. More drive in bigger surf as well.
– Prototype JP Surf Pro 8'2" x 26" with rounded pin, used in much bigger surf. Extra length plus slightly narrower outline and rounded pin tail means more drive and hold in bigger waves. Perfect for waves like sunset and other big powerful waves.
– JP Surf Slate 7'2" x 26" used in fatter but wally conditions like mellow point breaks. Straight outline and parallel rails means a lot of speed and drive in fat conditions.
Paddles:
– 2x JP Carbon 83in2. I've always preferred the 60% carbon shaft as it allows more flex. The smaller blade is also great for acceleration in the surf.
Favourite Leash: NP 8ft SUP leash
Favourite Fins: JP R5
Sponsored: JP-Australia, Cabrinha, NeilPryde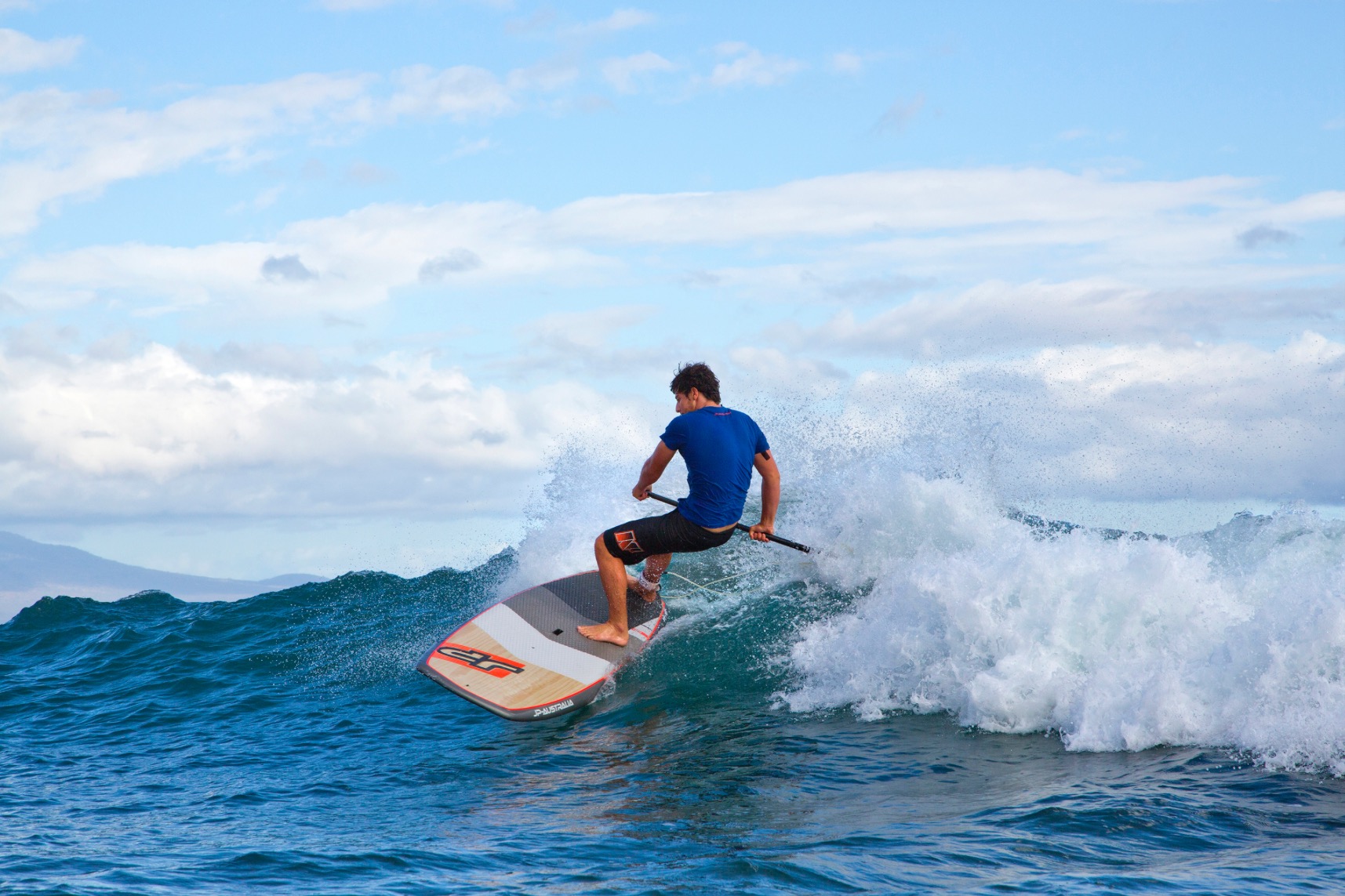 Photos – Thorsten Indra
Keahi doing his thing! Video edit : SUP Surfing Sessions
To find out more about Keahi, his travels and competitions check out his website and facebook page.