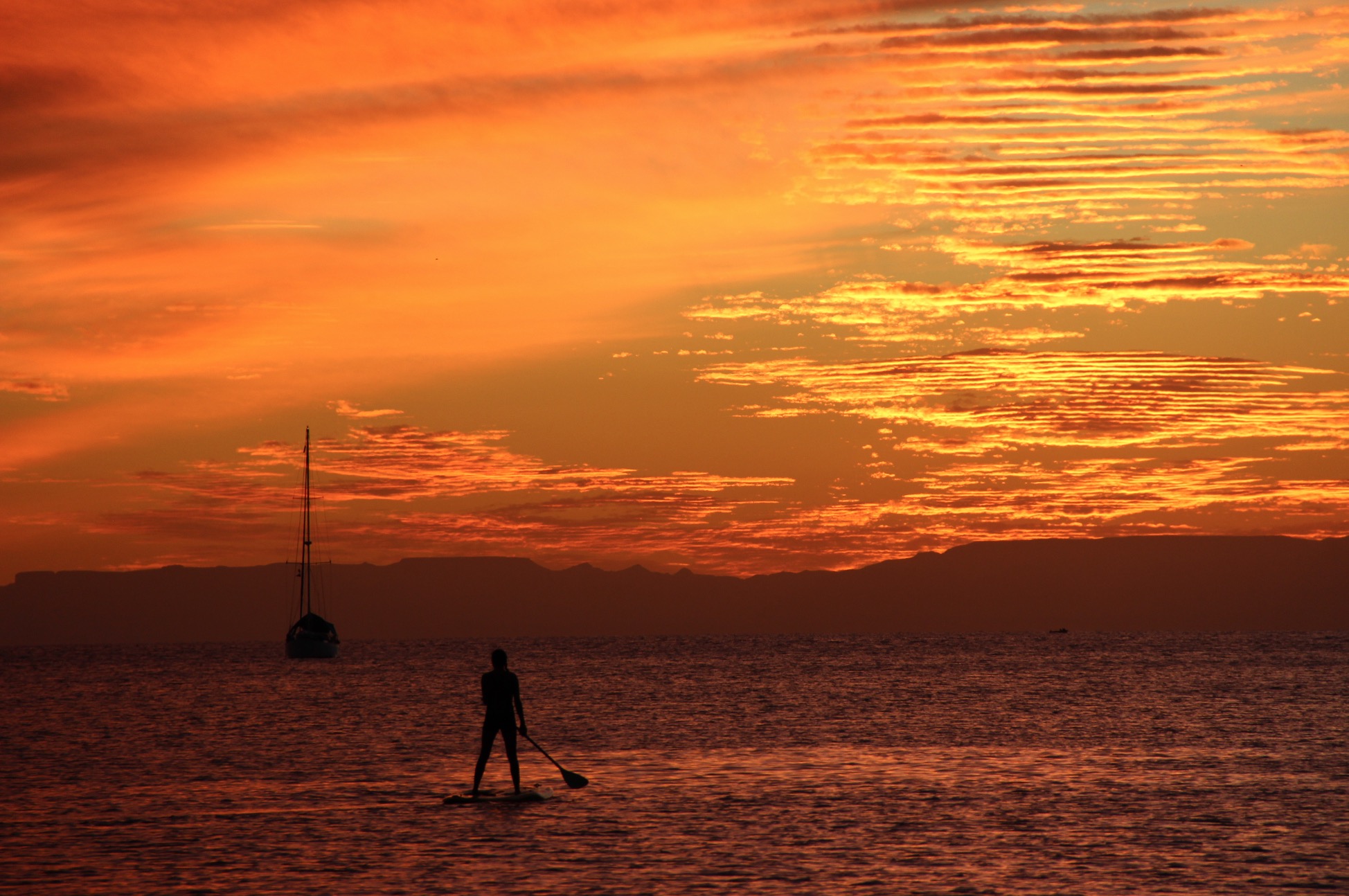 Yves Watt of SUPswim on stand up paddleboarding and swimming in Mexico's natural aquarium
Looking for an off the grid location with an average of 340 days of sunshine a year? A once in a lifetime experience only a few miles north of the Tropic of Cancer? Then a visit to Isla Espiritu Santo and Isla Partida off the Baja Peninsular, Mexico will definitely tick the box.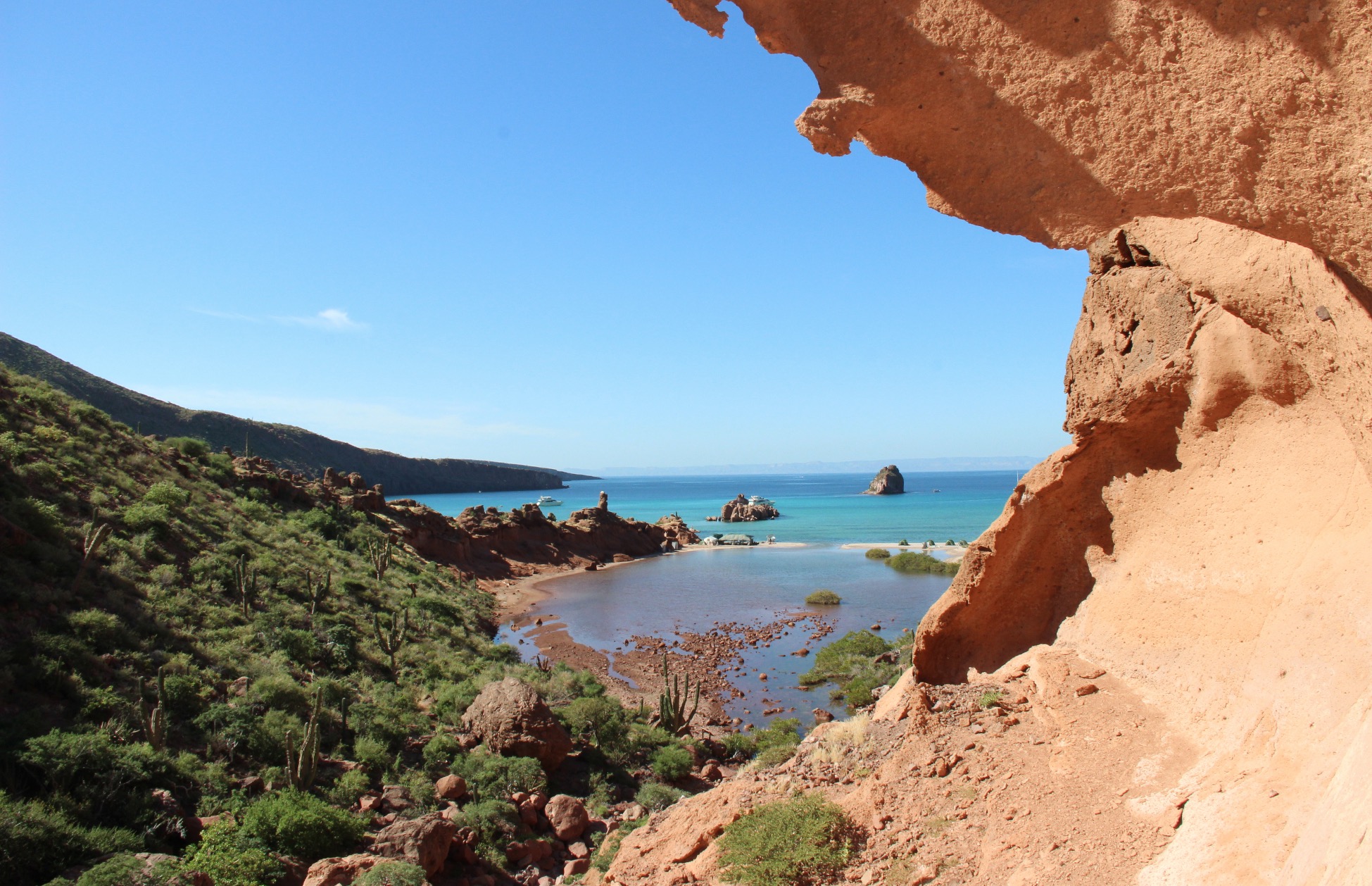 Isla Espiritu Santo is the closest island to the bay of La Paz off the Pichilingue Peninsula. It possesses the most stunning views of all the islands in the Sea of Cortez – a body of water Jacques Cousteau dubbed the largest aquarium in the world! It's part of a national marine park and protected under UNESCO as a biosphere.
The islands are a marvel of natural conservation and evolution. Archeologists have found evidence that humans stepped upon these islands as long as 40,000 years ago. They offer contrasting desert landscapes, canyons, coves, sea caves, shallow azure inlets to be discovered like hidden treasures, mangrove-filled lagoons, cacti formations, volcanic sorbet-pink cliffs, unpopulated golden sand beaches, turquoise blue sea and an abundance of wildlife.
"35 percent of the marine mammals in the world call these waters home."
You could easily be mistaken for thinking you are on the Galapagos Islands, with similar species found or starring in your own 'Life of Pi' movie (diversity-wise, not the lost at sea bit!).
The best way for aquatic exploration through this outstanding area of natural beauty is by either SUP or swimming, especially during the months of November and December, when the average water and air temperature both approach 27C. Whilst above and below the water, soak up the breathtaking scenery and keep your eyes peeled for turtles, mobula rays, inquisitive flying fish jumping by your side, sea diving pelicans, blue footed booby, frigate birds and more. A trip to the island is also not complete without a trip to Los Islotes to swim with frolicking sea lions. Porpoises or even whales can be seen from December to March. Whale sharks also make their seasonal cameo appearance during these months.
Out of the water, with a well-earned appetite, enjoy the colourful and tasty delights of Mexican Cuisine. Back in La Paz, there are many restaurants with a memorable array of dishes worth savoring. I thoroughly recommend trying grilled yellowtail fish and fried shrimp tacos served with lime and tomatoes on flour tortillas as well as baby octopus cooked in butter and garlic and/or ceviche.
Within easy reach of La Paz City are deserted beaches and calm bays. One of which is Tecolote, ideal for SUP or swimming. Further inland lie deserts, oases and the Sierra de La Laguna Mountains. The unspoiled natural environment offers opportunities for sport fishermen, divers, eco-tourists, naturalists, whale watchers and travellers of all ages to this exquisitely peaceful corner of Mexico.
A number of operators run aquatic activities here, including SUP, open water swimming, walks, kayaking, snorkeling and swimming with sea lions. One such company, SUPswim combines all these activities and much more into a unique week long active escape. If you're keen to unplug, relax, disconnect yourself from this busy world and charge your natural battery with a visit to nature's aquarium, SUPswim's next tour runs from 28th November to 4th December 2016.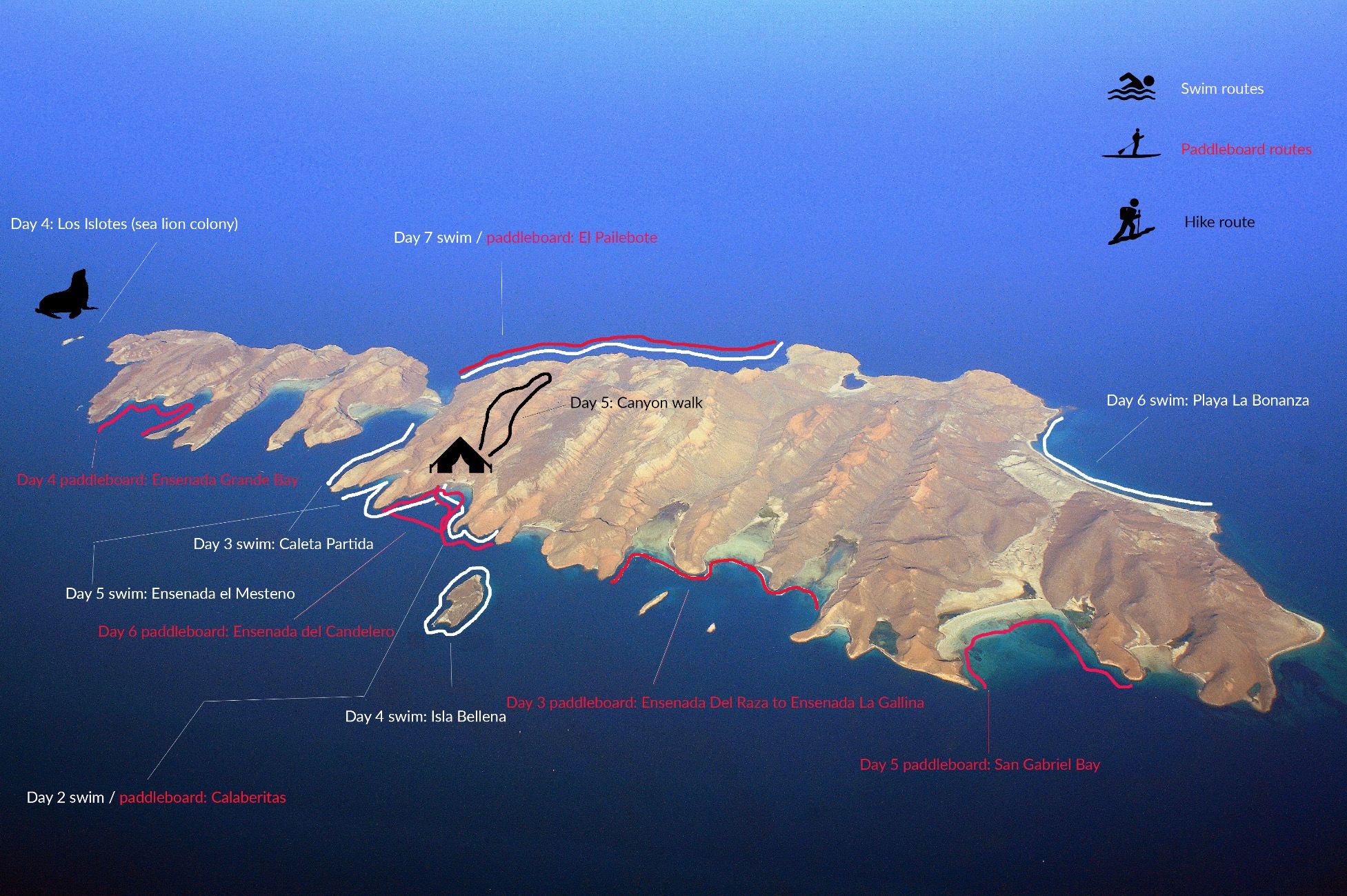 In the words of Pedro Lopez, an experienced local guide for local tour operator Baja Expeditions and SUPswim…
"There's nothing quite like camping under a canopy of stars and waking up to the sound of the ocean waves lapping just meters from your bedroom and the smells of authentic Mexican food being cooked by private chefs of the island every day…utter bliss".
Words by : Yves Watt of SUPswim
To find out more about SUPswim adventures email info@supswim, tel +44 (0) 7766 467822 or check out their Facebook page.
Paddleboarding in 27C in one of the largest aquariums in the world, followed by some tasty mexican cuisine definitely sounds like something to consider!  Don't miss out. Get in touch with SUPswim to find out more.