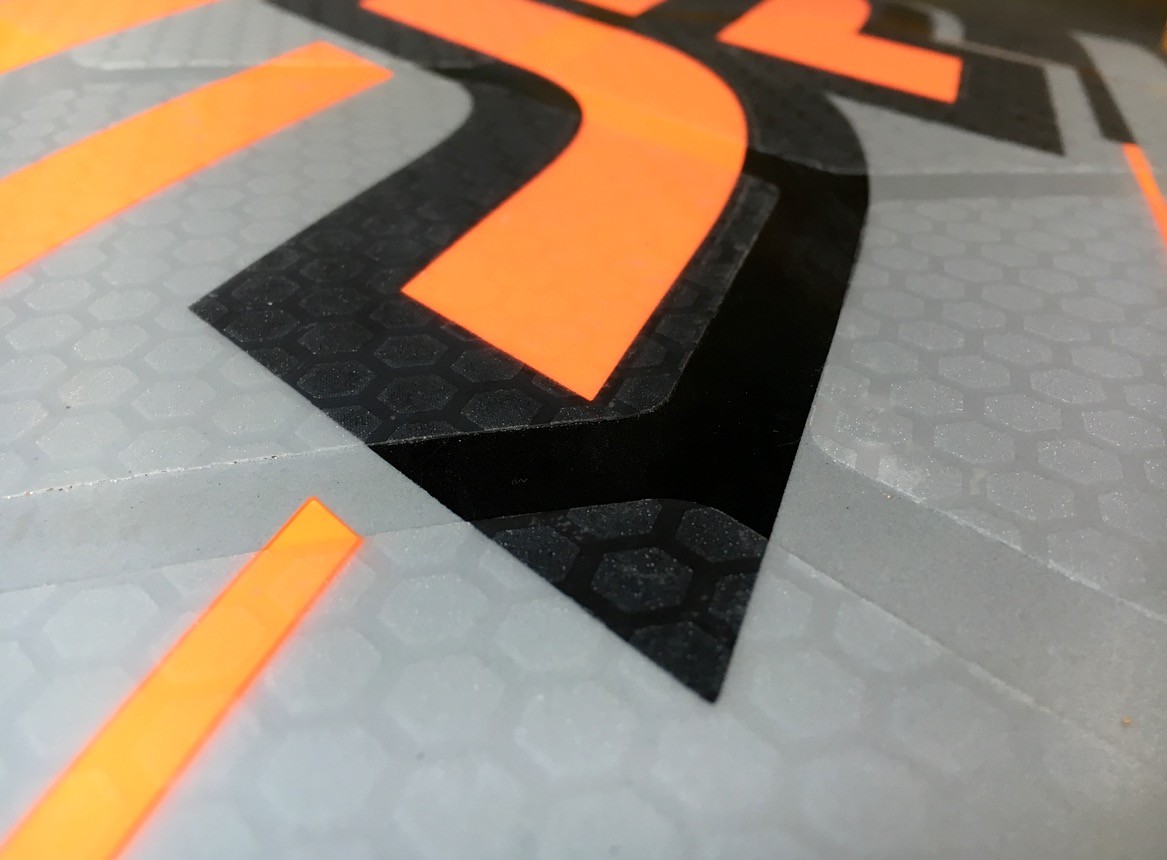 HexaTraction Deck Grip – £45.08 / €58.00 + postage
Are you considering an alternative to an EVA deck pad or wax on the deck of your SUP?  If so, then check out this nice little product from the guys behind RSPro rail tape. HexaTraction board grip and traction is a great little product that ticks all the right boxes.
Pros – A great alternative to wax or EVA thats neat, tidy and very light weight.
Cons – Its more expensive than a few blocks of wax, although its cost is comparible with an EVA deck pad.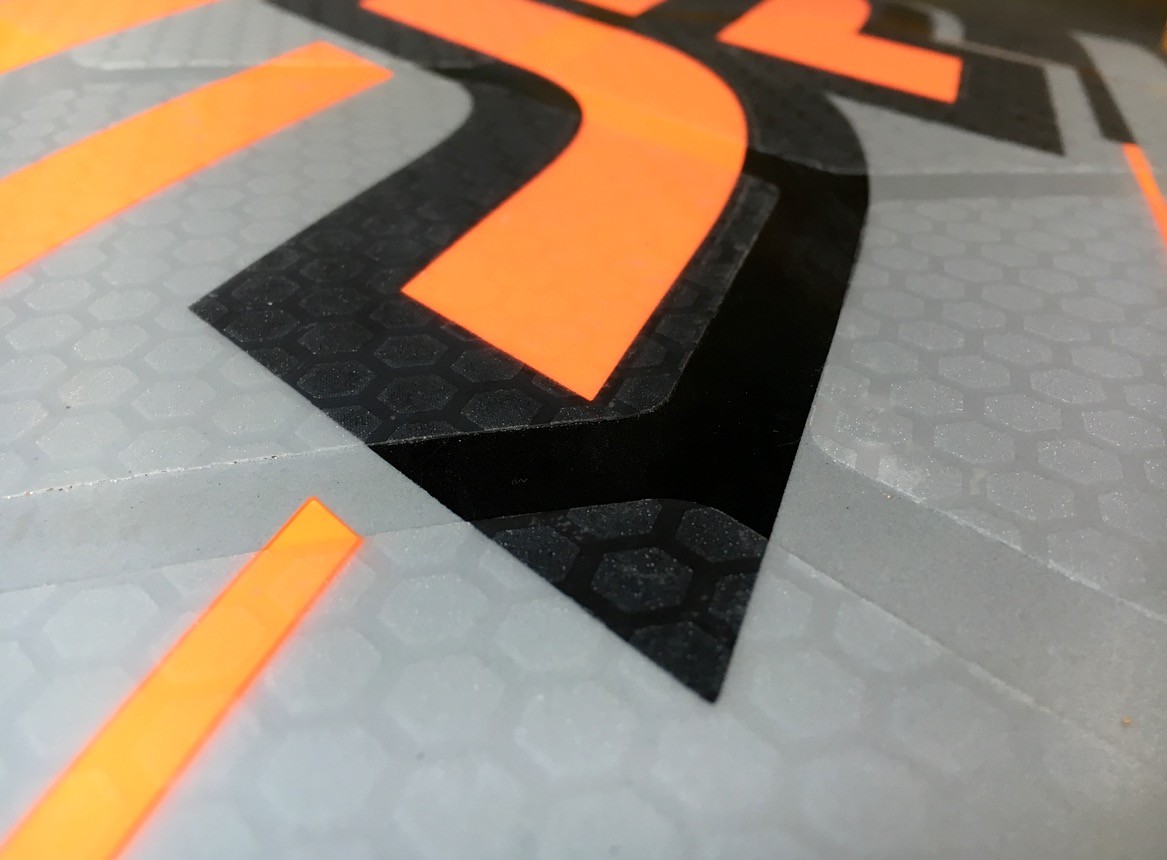 Many SUP boards are slippy under foot, and therefore require either an EVA deck pad or wax to add a grippy surface to the board and prevent you slipping off. However, the creators of rail saving tape RSPro have released a neat product giving an alternative option to deck traction.  HexaTraction is a deck traction system utilising self adhesive hexagon grip pads.  Light in weight and easy to apply it looks like a great alternative to EVA or surf wax, but what's it like in reality?
About RSPro
Based in Barcelona all the RSPro products are designed and made in Spain. Known for their rail tape they also have paddle blade protection and paddle shaft grip in their catalogue. And now a unique deck grip.
What's in the box? 
RSPro pride themselves in using enough packaging and no more and it's good to find that the HexaTraction is in a plain cardboard box that's easy to recycle when it is of no more use.
Inside are 18 full hexagons and 4 half hexagons along with a simple 'Y' shaped template for accurate and even spacing when applying to the deck.  The RSPro website suggests that one box is enough for the front of a large surf SUP – when compared to the alternative, and aftermarket EVA deck, the price is going to be comparible, however if you are happy using surf wax, then its a more expensive alternative.
Application
We applied 9 HexaTraction pieces to the nose of a JP 7'6 x 27 Surf Pro in front of its EVA pad, an area where surf wax has been used to give a bit of extra grip when needing to trim the nose of the board in more critical surf manoeuvres.  The surface of the board was a smooth non textured matt paint finish.
Application was easy and fast as long as you follow the instructions online and as the instructions state we found using plenty of water was the key – bubbles become a problem if you don't.  Sticking on the 9 tiles took just 15 minutes after 5 minutes of cleaning the deck with a suitable solvent based product.  The pack comes with a neat little template to help you keep the hexagons the same distance apart and looking great once applied.
RSPro say Hexatraction uses a very advanced adhesive system will stick to textured deck surfaces as well – such as Starboard's Star-touch – we didn't get to test this.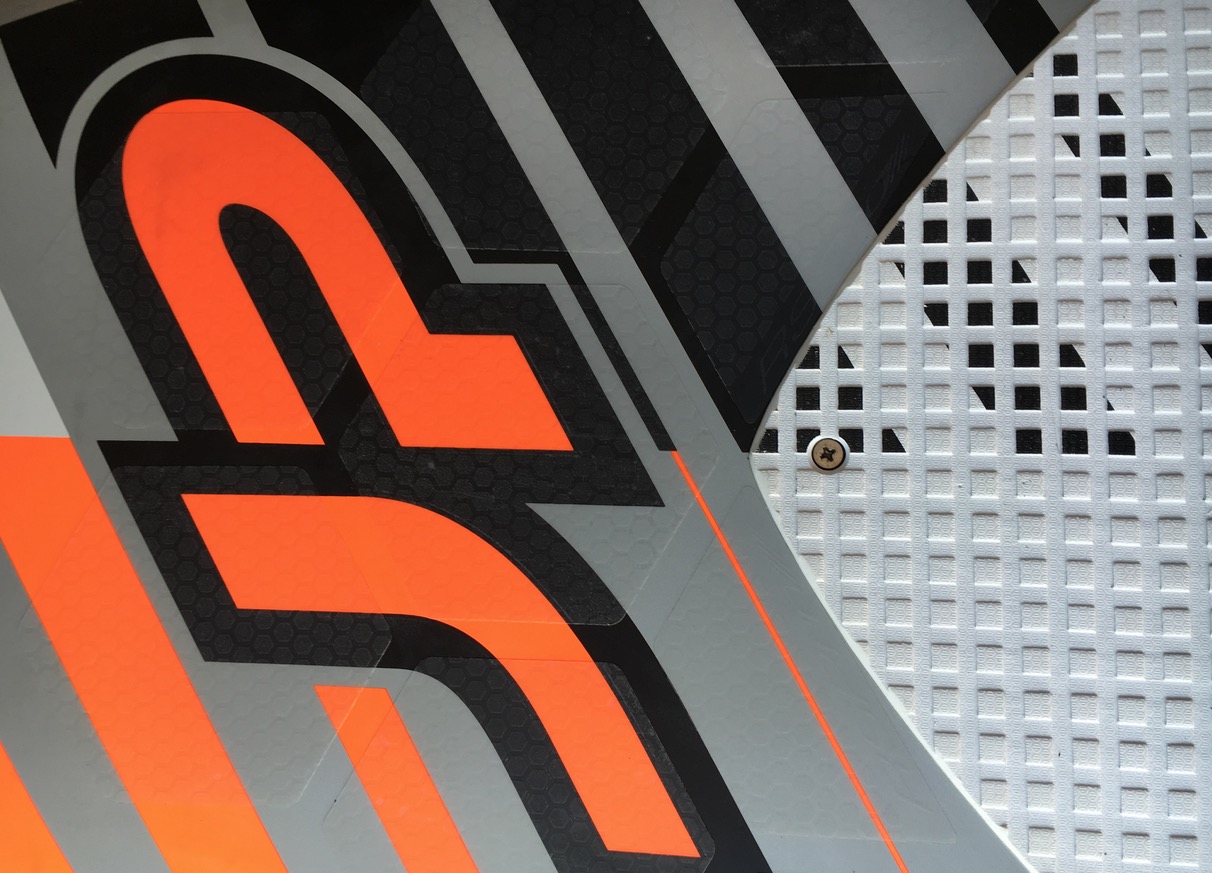 When finished the transparent hexagons are visible, but you can still clearly see the boards graphics underneath – something you don't get with surf wax or an EVA pad.
Performance
On the water the HexaTraction was really grippy – surfing in shoulder high waves on a 7'6×27′ surf SUP (rider weight 65kg). You could confidently use the extra grip on the front of the board to make more critical manoeuvres and keep my balance through whitewater when paddling out back.  It gives positive grip to the paddler and is a great alternative to surf wax.  We didn't have the opportunity to test how the product wears over time, but the material seems tough and durable and you could always replace the tiles that are subject to more wear if required.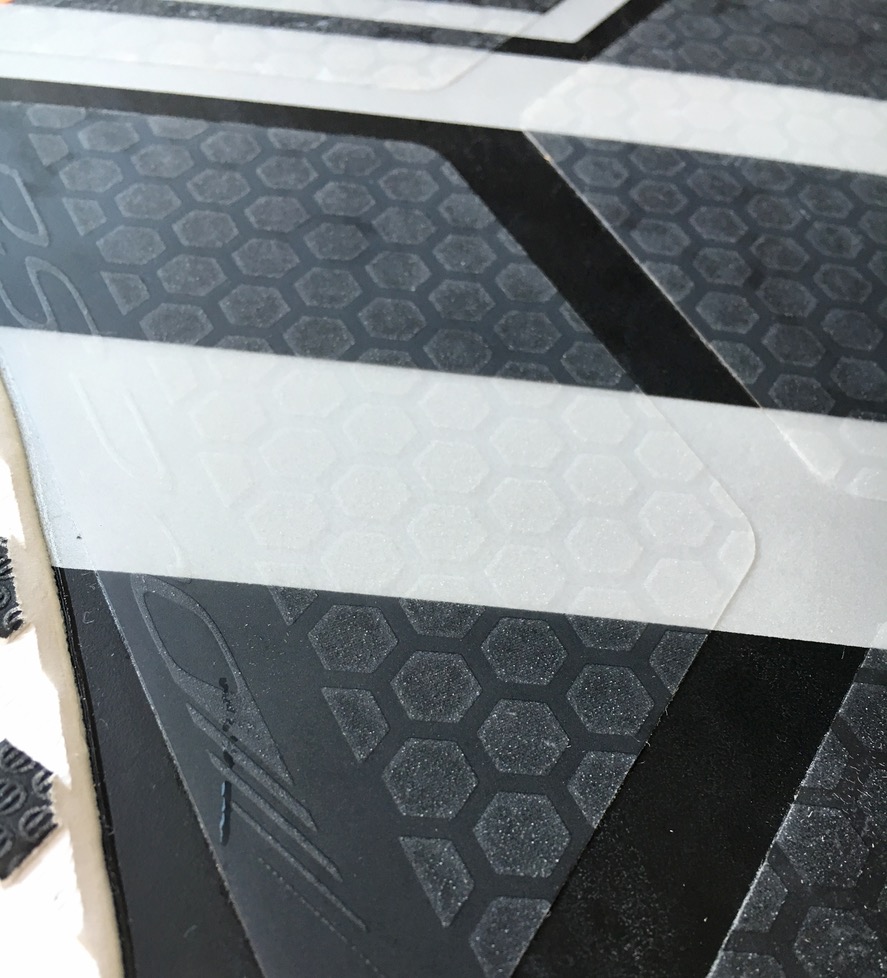 HexaTraction is a great alternative to regular surf wax or an EVA deck – its easy to apply, super light, doesn't distract from the graphics of your board too much and gives positive grip to the paddler.  If you don't like the idea of covering your board in surf wax or an EVA deck you should definitely consider HexaTraction.  No more frantic dashes around the car park trying to find someone with some surf wax or frustrating situations where your surf wax melts all over your car seats on a hot day!
Check out the installation video which takes you through application step by step from cleaning to finishing off the deck.
More information on RSPro products can be found on their website here.