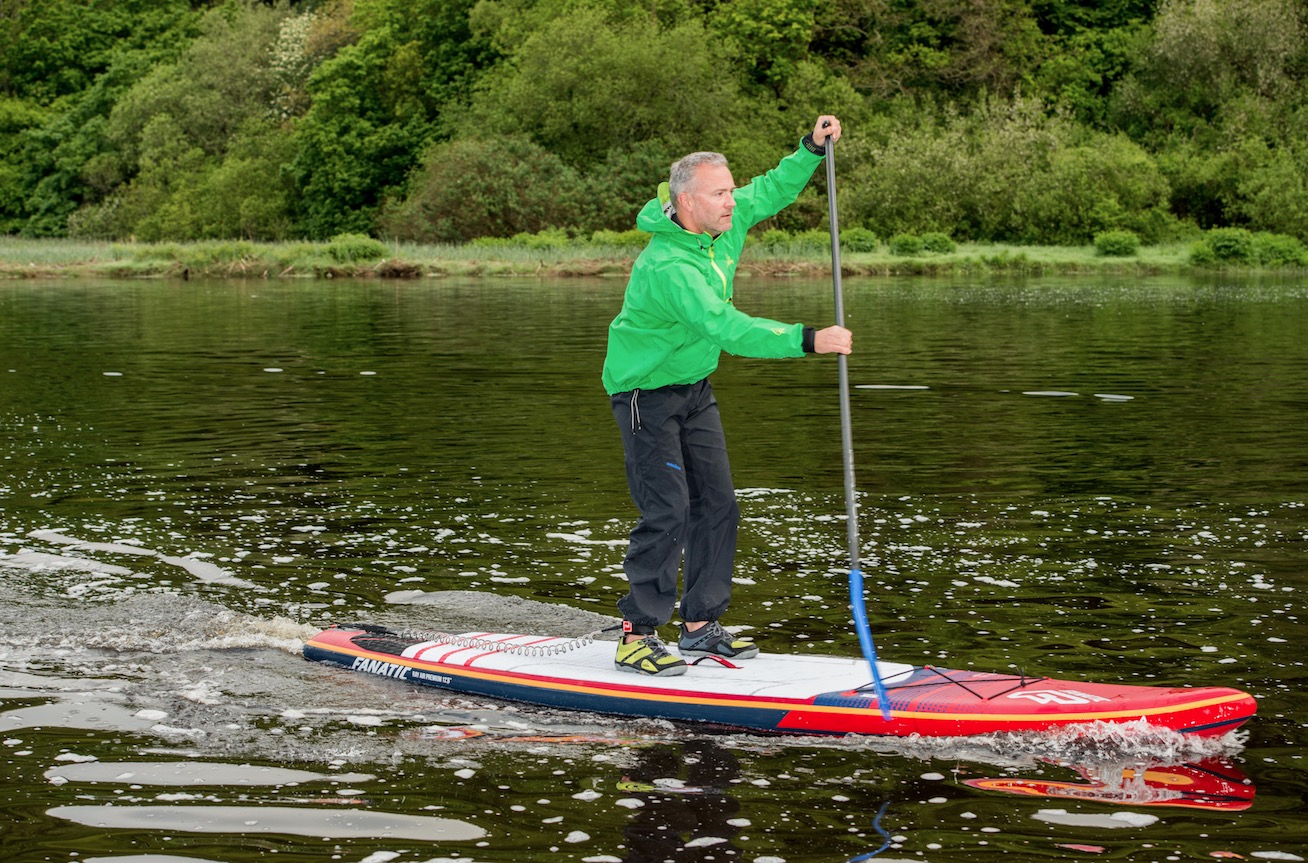 As soon as the sun comes out and the days get longer it's time to think about packing away the winter wetsuits and getting excited about summer paddling in board shorts and a rash vest. But before we can embrace the warm water of summer we need to get through the transition of spring when the water , can still be very cold! Spring is probably the hardest of the four seasons to dress for. The sun is (sometimes) shining and air temperature will be rising but the water can still be cold enough take your breath away, so you need to be prepared and dressed appropriately. So what is the best thing to wear?
There are limitless combinations of kit to choose from when paddling, but as part of the Back to Basics series, SUPboarder takes a look at the four main clothing options when paddling in Spring…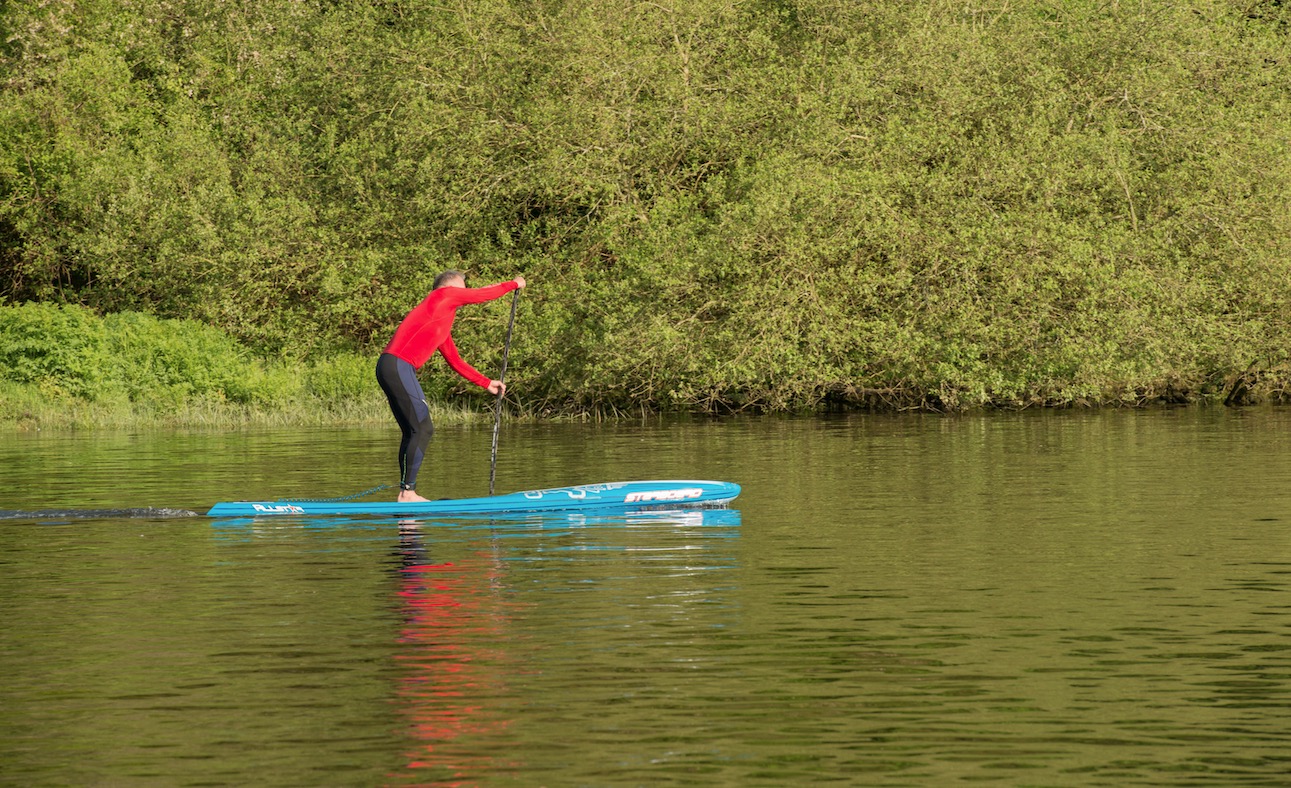 Wetsuits
After the sometimes heavy and restrictive suits of winter the thinner 3 season or summer suit can feel like a totally different garment. While winter suits tend to be black and purposeful the suits designed for warmer days often use a splash of colour to stand out. With thicknesses ranging from 2 mm upwards and with various ways to insulate the core the summer suit can work in a huge temperature range making it the staple of many paddlers, go-to garment.
As the temperature increases then there's often no need for a full suit and the long-john suit can be the perfect solution. A recent increase in popularity has moved the design of the long-john on from the cheap and not-very comfortable, chunky zip up the front suits of only a few years ago, to zip-less suits cut with form fitting panels and using combinations of materials picked to perform specific functions increasing breathability on warm days but still functioning well in the water. Lightweight, breathable and giving flexibility to wear with a layer over the top, the modern long-john is a great paddling choice.
The wetsuit in any form is the backbone of a paddlers wardrobe.
Pros Available in a range of thicknesses and colours, inexpensive and durable. Less compromised than the winter version.
Cons Full suits are designed for being in the water not on it. Easy to over heat if you stay dry.
Drysuit
As the air temperature rises then using a drysuit on an energetic paddle can become a bit of a sweat-fest and because of the nature of the suit, be that a general purpose suit or a designed-for-SUP suit ventilation is tricky. Even the smartest fabric will have a limit to how much moisture can pass through it. However a dry suit can be the perfect solution on a cold windy day and provides the paddler with exceptional protection from cold water.
Pros Unsurpassed in windy or wet conditions or when falling into cold water.
Cons For most paddlers Spring is the operational limit for a dry suit, because as air temperatures rise these suits get hot. Expensive particularly when priced against other solutions. 
Neoprene Separates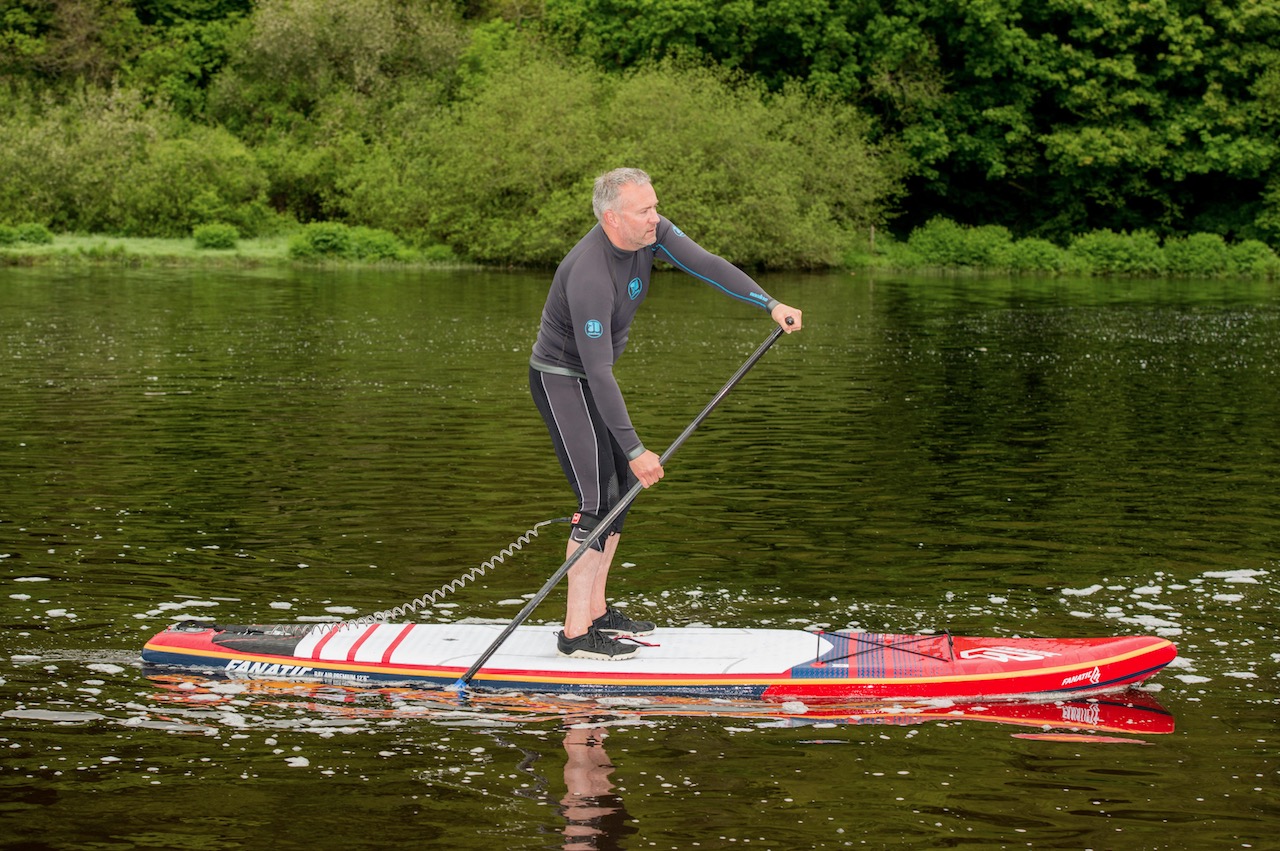 An alternative to the full wetsuit are neoprene separates. They have many of the benefits of a full wetsuit, inexpensive, hard wearing and easy to find in a multitude of sizes. Unlike the full suit they can be used to layer up, or down, as conditions dictate. All of the major surf brands make neoprene shorts and tops as do many of the brands associated with other paddle sports.
Shorts are available in two basic designs, above the knee and below the knee. And for those who miss that full length wetsuit feeling you can find full leg shorts, or longs. These can work really well for paddlers that want to layer up or make sure that they keep their legs and thigh muscles warm, whilst having the flexibility to wear something lighter on top.
Tops are usually available in three styles – long sleeve, short sleeve and vest. And in different styles, with and without chest zips to simple zip free designs. Mix and match with rash vests / thermal rash vests or jackets at the start of a paddle and loose layers as required.
Pros Inexpensive and versatile, can be combined with anything to get the perfect paddling solution for any Spring day.
Cons Often limited colour choice (any colour as long as it's black!) Not as warm as a full suit in the water.
Something a little different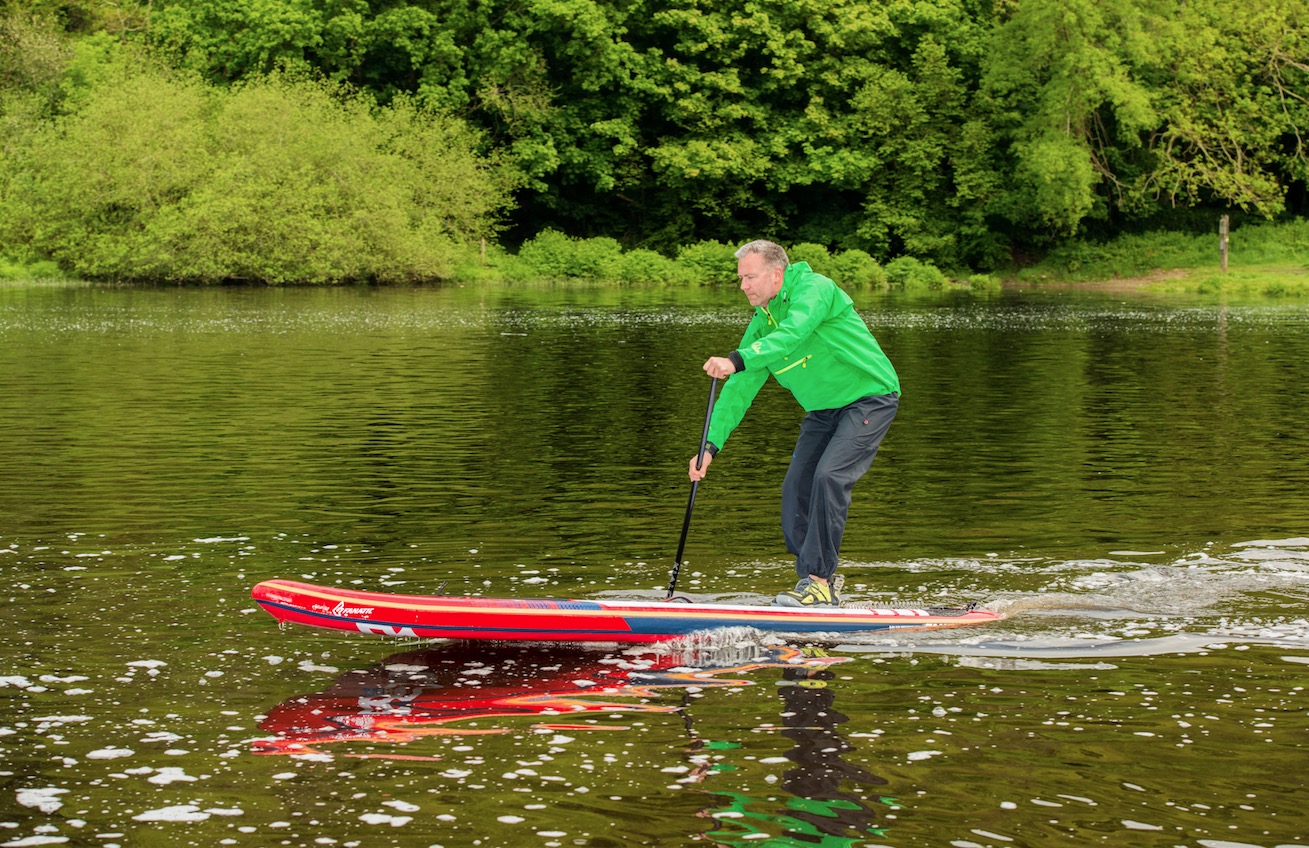 It's not uncommon for watersports enthusiasts to wear something that's designed for their sport where neoprene or a full dry suit isn't the best choice. For example a pair of Salopette Waterproof Trousers and a multi sport jacket. Together they give a look that's more sailor than SUPer but functionally they work really well together. SUPboarder will be reviewing both fully in the near future.
Pros Functional and easy to layer up to suit conditions.
Cons In windy conditions none. 
Spring also means that, for most, it's time to put away neoprene gloves and find thinner shoes to put on our feet or go barefoot. Using any footwear, from specialist water shoes to flip-flops is always a good idea when getting to and from the water, even if you stash them away in your backpack or under a bungee when afloat. An anglers misplaced hook or a broken piece of glass are just a few of the annoying hazards which will be sure to ruin your paddling plans.
Clothing is a very personal choice and will depend a lot on the individual, where you paddle, and what the conditions are like on that particular day. A sheltered fresh water lake can be much colder than shallow coastal water so be prepared for the water conditions where you are. Cold water shock is a risk at any time of the year and therefore even if you have no intentions of falling in, you should be prepared and dressed appropriately to be in the water on any paddle. Dressing for cold water and warm air is a challenge but there are plenty of solutions out there to make every Spring paddle comfortable and safe.
Images – Mike Lister Photography