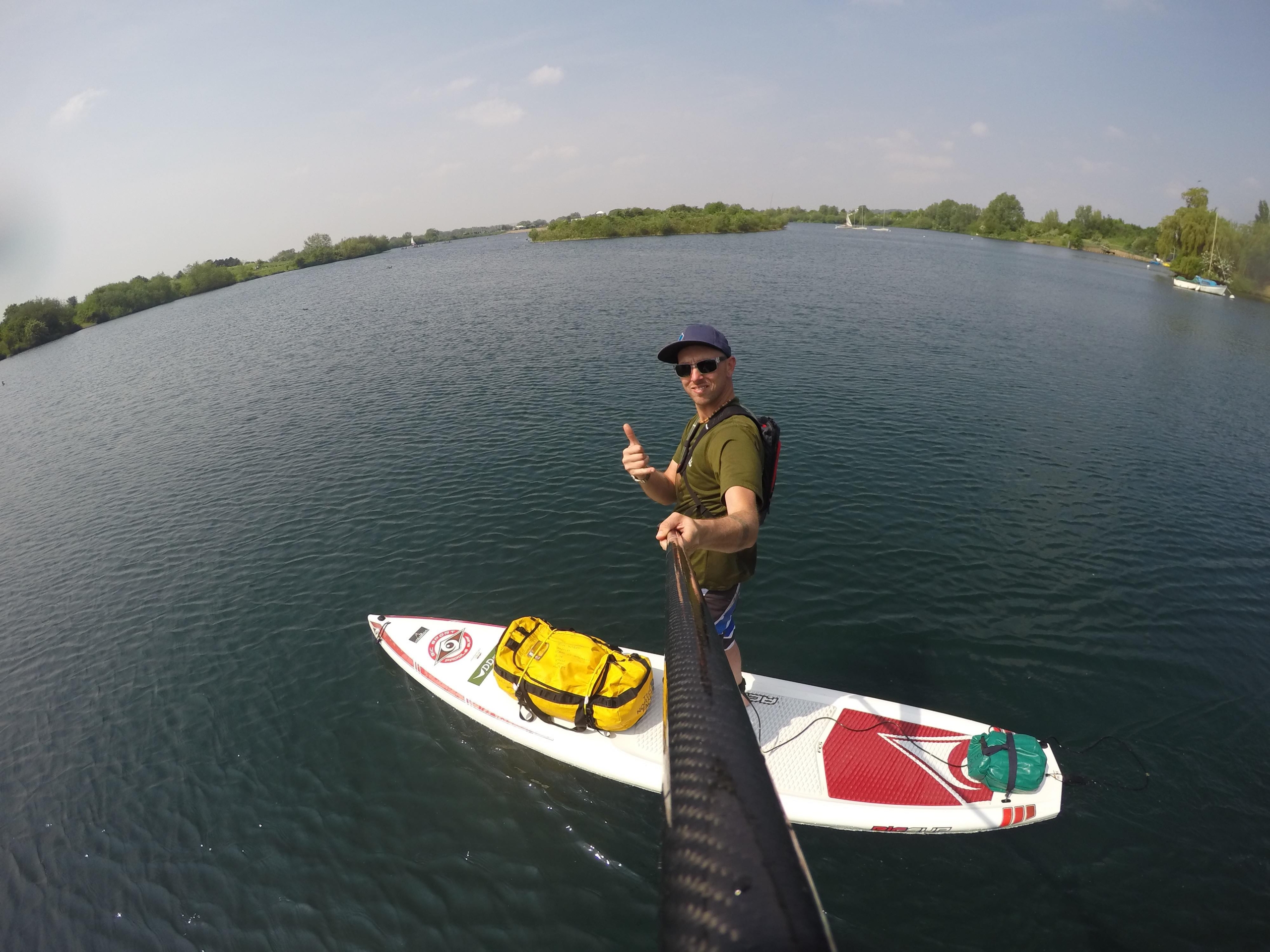 The Caledonian Canal in Scotland has been a staple for those looking for a SUP challenge. Its been paddled many times before by groups and solo, supported and unsupported. Jim Wight didn't know that when he wanted to set himself a SUP challenge for a charity paddle, but once he found out he thought he'd raise his game and do something a little different… by paddling it twice! Here's Jim's story…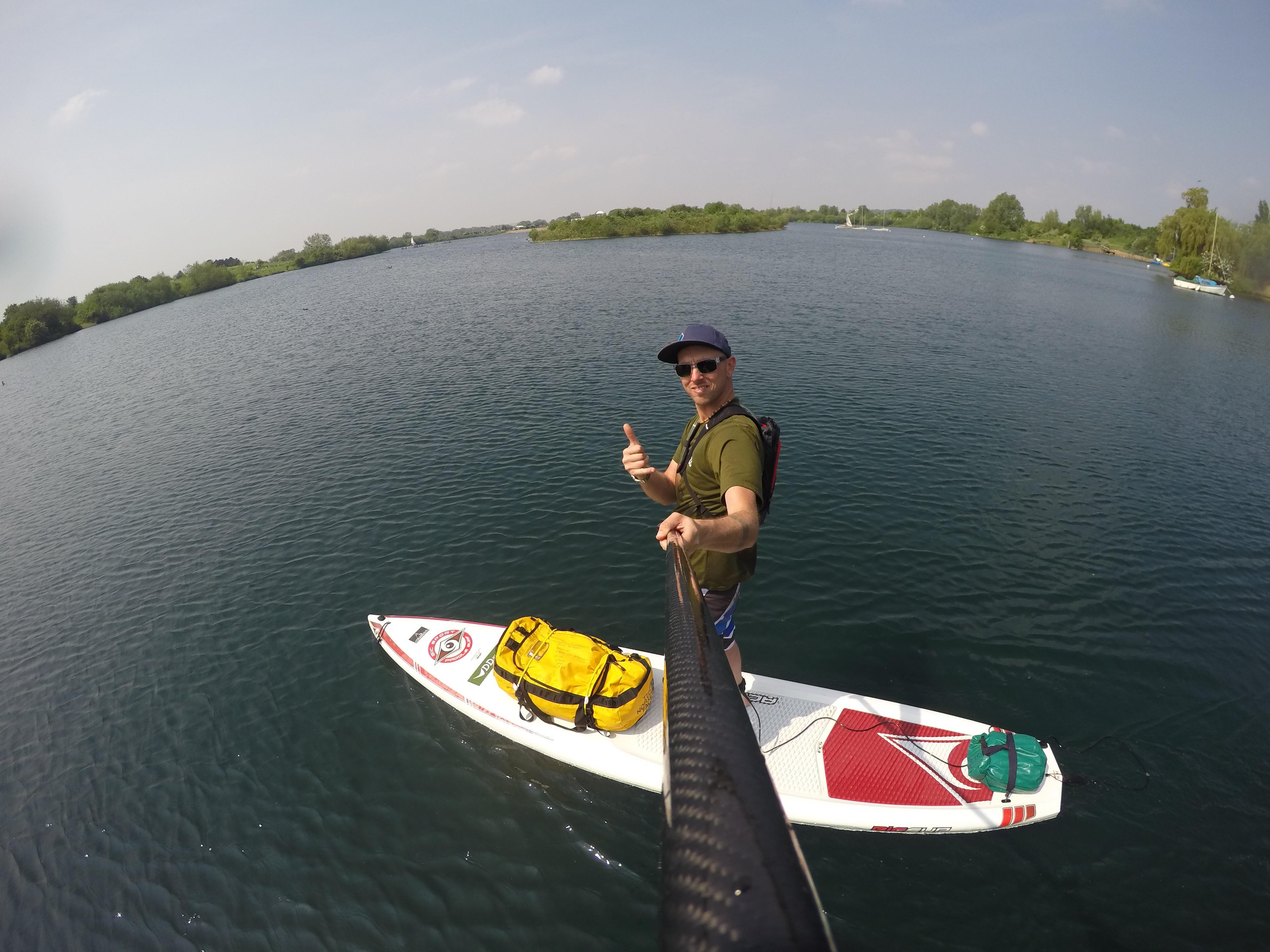 2015 wasn't my greatest year. At the time this all started I was living in my car, struggling with work and just a general feeling of failure was creeping in. Then I get the news my grandad had cancer with an uncertain amount of time to live.
Six weeks go by and my grandad passed away at home with his family. The feeling of helplessness is the worst of all, and this was my main reason for taking up my challenge. Not for me, not to raise money for cancer research but to give my family something to focus on.
I've been working as an outdoor instructor for the last 12 years and mainly specialise in climbing, so something climbing or mountaineering based would be easy. I've been practicing this for years. I also can teach canoeing and kayaking so something paddle based in that respect would be nothing new for me. I wanted to do something new and challenging.
Stand up paddleboarding is new and I'd only done it once so it would be a fitting challenge. But what and where??
Growing up as a kid in Scotland my dad and I talked about cycling The Great Glen but that never got any further than an idea. So rather than cycle the glen I could SUP it. My grandad had six weeks from diagnosis to passing away. I don't have six weeks but I could do six days. So my original challenge was set… the Caledonian canal (60miles) for six days on a stand up paddleboard unsupported. I bet that's never been done before!
I decided that as long as this was an idea it would get no further than an idea. So I set up a Facebook page, just giving page for cancer research and decided to just go for it. After trying to use social media to the best of my power to broadcast what I'm doing as far as possible, I received emails and messages from people telling me how they have done the canal before. I even had people who had done it solo and wild camped. All via SUP. People with more than one days experience soon explained very kindly and patiently to me how easy my challenge was. 10 miles a day via board wasn't so much of a challenge. So I decided to up it. Double it. There and back again in 6 days. If anything it would save a logistical nightmare at the other end. Oh and I'd like to raise £5000 in doing so.
So my plan is to leave Inverness on August 11th paddle for 3 days down the Caledonian canal (20 miles per day) to Fort William, pick up some food at Fort William and paddle back to Inverness, finishing on August 17th 2016 exactly one year after my grandad passed. 120 miles, 6 days & no support. #onemanandapaddle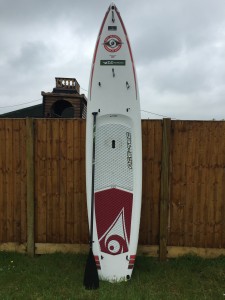 I've had a amazing amount of help with all this. Especially a massive thank you to Bic Sup who have lent me the perfect board, the ace tech wing 12″6′ and a carbon touring paddle to complete my challenge. DD hammocks who have given me a tarp and hammock for me to use when wild camping and they've generously allowed me to sell-on afterwards to add to the pot for cancer research. Land paddle uk also very kindly gave me a paddle to use and, like the hammock to sell-on to raise more money.  As well as an amazing response from people who have helped raise £1500 already and we are still three months away from even starting.
Over the last few months I've been swimming and paddling about once a month. It's just been too cold to do any more and although I'm Scottish I've lived in S.E England for too long and gone soft! Now I'm training twice a week building my endurance. I'm aiming for 10 miles a day by the end of May with one long trip to get a feel for the paddling/camping. I'm thinking of paddling the Medway River to start with. For June I will be increasing to three training sessions a week and a long trip away, the plan is the upper Thames. In July I'll be paddling four times a week and another long trip away building for the Caledonian Canal in August.
As far as I knew I would rock up, get on the water and paddle. However I've found out in good time that I  need insurance and a risk assessment for paddling on the canal. The SUP community have been fantastic at giving me a wide range of advice on the subject, with some advising that I could go without. I don't want paper work being the reason I can't complete my challenge, so I'm now trying to contact the relevant authorities to get more information.
Words : Jim Wight
Jim is due to start paddling in August giving him plenty of time to sort out logistics and get fit enough for 6 days hard paddling. You can keep up with Jim's preparation and training on his Facebook page or on his blog here and you can support his fundraising through just giving.
The SUPboarder team wishes Jim all the best with his training and preparations, and hopes the weather is kind for his tough SUP challenge this summer.