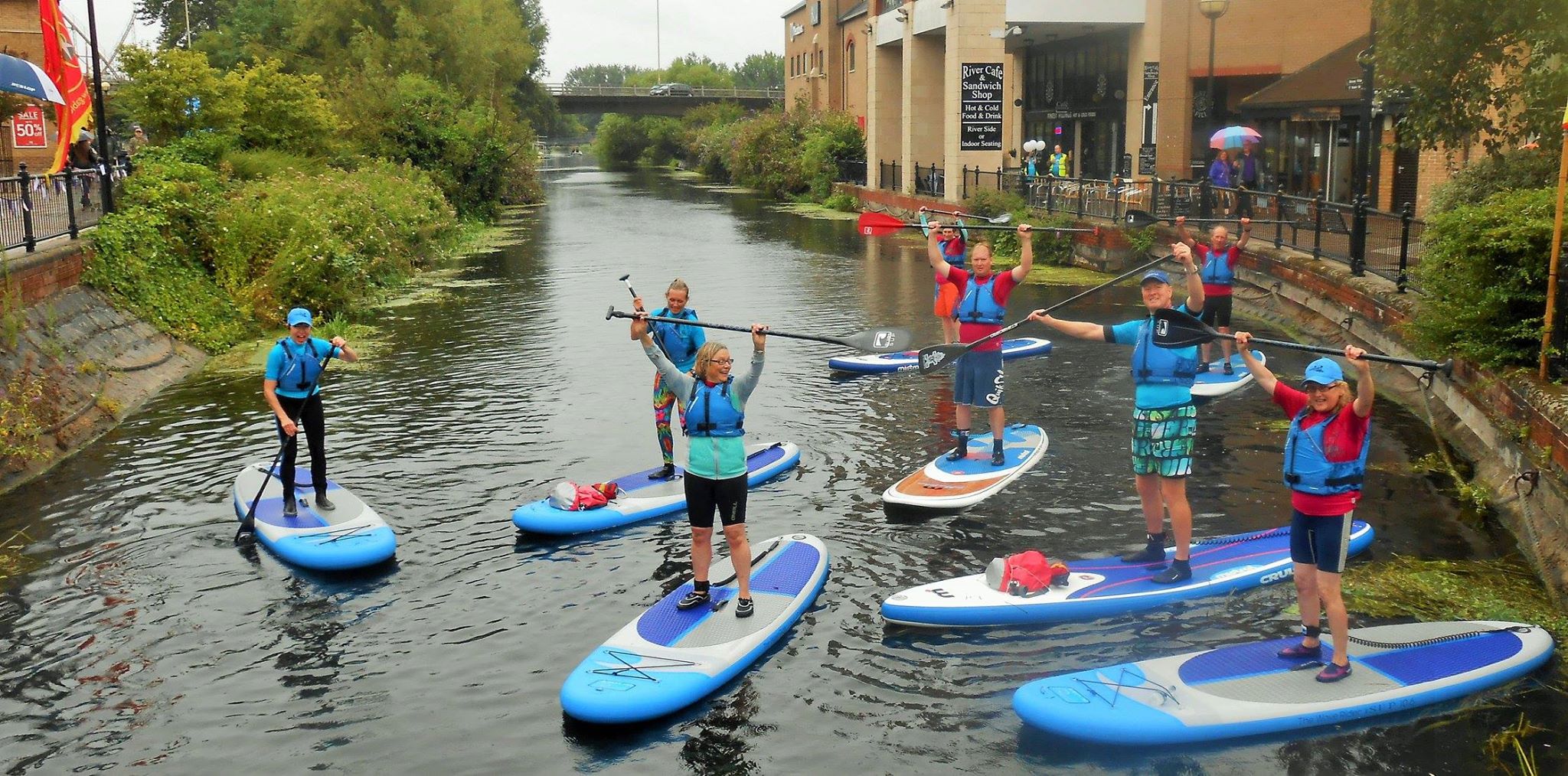 Clubs and schools are the backbone of SUP in the UK, encouraging people onto the water for the first time and supporting them to get more out of their SUP experiences. And as SUPboarder have found out a SUP Hub exists in the UK. In this, the sixth in a regular series on the UK club scene, SUPboarder sat down with Anni and Mike Ridsdill Smith from Frangipani SUP in Essex to talk SUP;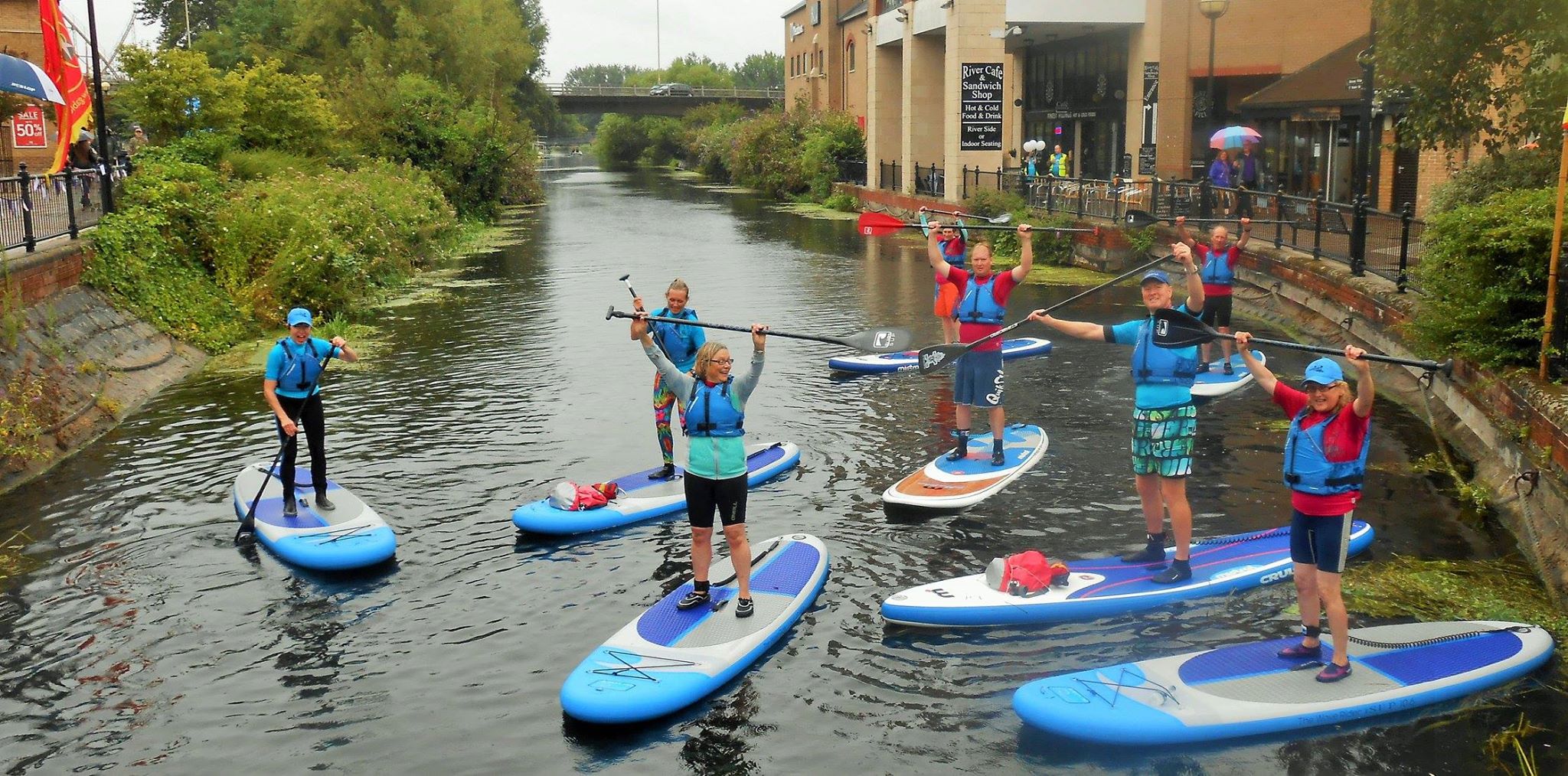 SB / Hi guys, lets start with where the club is based and how it started?
A & M / Hi Chris, thanks for talking to us. Well, firstly, we are actually a HUB, not a Club. We think we are the first to call ourselves that in the UK, as far as we know! We own and take care of all the kit and we have control over what other people do with it. And if we ever stop enjoying what we do, we will stop doing it! We are based in Maldon in Essex and we started the HUB in 2014, as a way to give people we had taught to SUP through our SUP school a route to continue paddling economically and safely with others.
SB / and has it changed much since then?
A & M /It's grown! We put a lot of thought into its structure when we set it up and so far those initial ideas have stood the test of time.
SB / Where are you based and what's great about paddling there, what would bring other paddlers to take a look at the area?
A & M / Essex has the longest coastline of any English county (after Cornwall… ed) and many islands. We live a few miles from Chelmsford on the banks of the Blackwater Estuary and we treasure the precious saltmarshes, estuarine landscapes and rivers that wind their way through the countryside. It's just spectacular! It's flat though and muddy, but it is always peaceful and often breathtaking with traditional and lovingly restored Thames barges and fishing smacks forming part of the landscape.
SB / Tell us some more about the club and what do you get up to?
A & M / We meet at weekends once a month in April and October and twice a month in May to September, paddling at many different locations; rivers, estuaries and lakes. These are carefully planned paddles with us and our other BSUPA qualified Instructors keeping a watchful eye on safety and helping people to develop their confidence and skills. We take care of transporting and providing boards, paddles and clothing for those who don't have their own, sorting out access, water licences and parking arrangements etc. It's basically 'pay as you play' with a £45 annual membership fee. We try very hard to cater for everyone participating in each paddle; those who are more confident and want to paddle faster and further and those who are less confident, or slower and who find themselves at 'the back.' We give a lot of attention, support and encouragement to these folks. Over the winter we organise 'HUB in the PUB' dinners and events which always prove very popular.
SB / How much does your location lead the type of paddling that members do?
A & M / It dictates it. We believe that one of the hardest challenges for any SUP operation is reliable and legitimate access to suitable water. That's why we are mobile and move around – but it's hard graft and we are often exhausted at the end of the day!
SB / What are the aims of the club over the next 12 – 18 months?
A & M / We aim to involve more of our HUB paddlers in our end of season 'City to the Sea' paddle, involving paddling 14 miles and portaging at many locks, between Chelmsford and the sea lock at Heybridge Basin. We also hope to have a race team for the 2017 UK Club Championships.
The biggest challenge facing us right now is thinking about the size of the HUB and how we will manage its growth. We had 19 people on the water for our first HUB paddle of the season last month (and it was cold!), with 13 of them on our boards. That's a lot when you are doing it in a planned, safe and considerate way, at different locations around the county. Land and water owners to respect, cars to park, kit to choreograph and Instructors and paddlers to coordinate. We don't want to ruin it by it getting too big!
SB / Is there anyone in the club that SUPBoarder should keep an eye on over the next season or two?
A & M / Yes, all of us! Everyone is a superstar. We wish we could say that we have spotted the next Danny Ching in Chelmsford…but…
SB / Do you paddle with anyone who particularly inspires other paddlers?
A & M / At this grassroots level we all inspire each other. Sometimes people are nervous so we work hard to put them at their ease and take care of them – and their progress inspires us all. People have lives, families, jobs and many other personal challenges but we all come together to enjoy the outdoors, get fitter and make new friends.
SB / What age range does the club span, youngest paddler and oldest paddler?
A & M / We had Macey out with us at the weekend and she is 11 years old…and if we tell you the age of our oldest paddler we will be shot! We have a 73 year old having a SUP lesson this with us summer and we have the local University of the Third Age (U3A) having lessons with us in June. For the second year running we have been awarded Sport England Sportivate funding to teach SUP to 18-25 year olds. Our two teenage sons Luke and Guy are fun to paddle with, when they are not trying to tip us in! Anni also runs our SUP Senoritas ladies weekday sessions, which she loves.
SB / How would you describe yourself and role in the club?
A & M / We are driving a Mystery Machine! Mike is at the wheel, Anni is navigating and it is full of wonderful, crazy people on a brilliant journey together.
SB / What got you into SUP and when did you first get involved with the club?
A & M / Drew Wood of AVSUP on the Hamble and Christian Dias of SUP Lanzarote are totally to blame! We set up the HUB in late August 2014 to cater for the ever expanding number of people who we had taught to SUP and who wanted further access to the sport but were unsure of how to get it.
SB / Do you have any affiliations to a particular brand, what kit do you use?
A & M / We set up in 2013 using Mistral kit and are delighted to still be working with them. We have just taken delivery of some lovely hard and inflatable boards from their new range and are looking forward to seeing them being paddled by beginners and HUB members this summer. We also love using BluWave SUP boards, as do many of our paddlers. The team at Fluid Lines in Colchester has always been really supportive to us and we love visiting the shop and chatting all things SUP.
SB / Is there club kit available for new paddlers to try? (see above)
A & M / We have on offer a large range of boards (over 20) and paddles for HUB members to use, including both hard and inflatable boards, ranging from 10'6 to 14'0 and comprising various shapes and sizes, as well as carbon fixed and adjustable paddles. Several of our members now own their own boards and paddles and we encourage everyone to share and try as much kit as possible.
SB / Do club members have any other sporting aims, for example triathlon or SUPBikeRun?
A & M / One of our beginner teaching locations is a triathlon swimming lake which has its own running track, so we have had some interest from triathletes wanting to learn to SUP. Mike runs SUPFit lessons there too and this season's focus for his SUPFit sessions is to help folks train for the Alton Water (Suffolk) SUPBikeRun event this summer. Anni loves racing and she is desperate to develop a Frangipani SUP racing team! One of our keen paddlers Stuart Dove has been selected to race N1SCO this year and we are SO proud of him and wish him luck in his first racing season. Although interest in racing has been a slow burner in the HUB, it feels like it is just starting to warm up with several members starting to buy secondhand race boards…so watch this space. Mike and our teenage son Luke are both windsurf instructors and are keen to bring WindSUP to the HUB.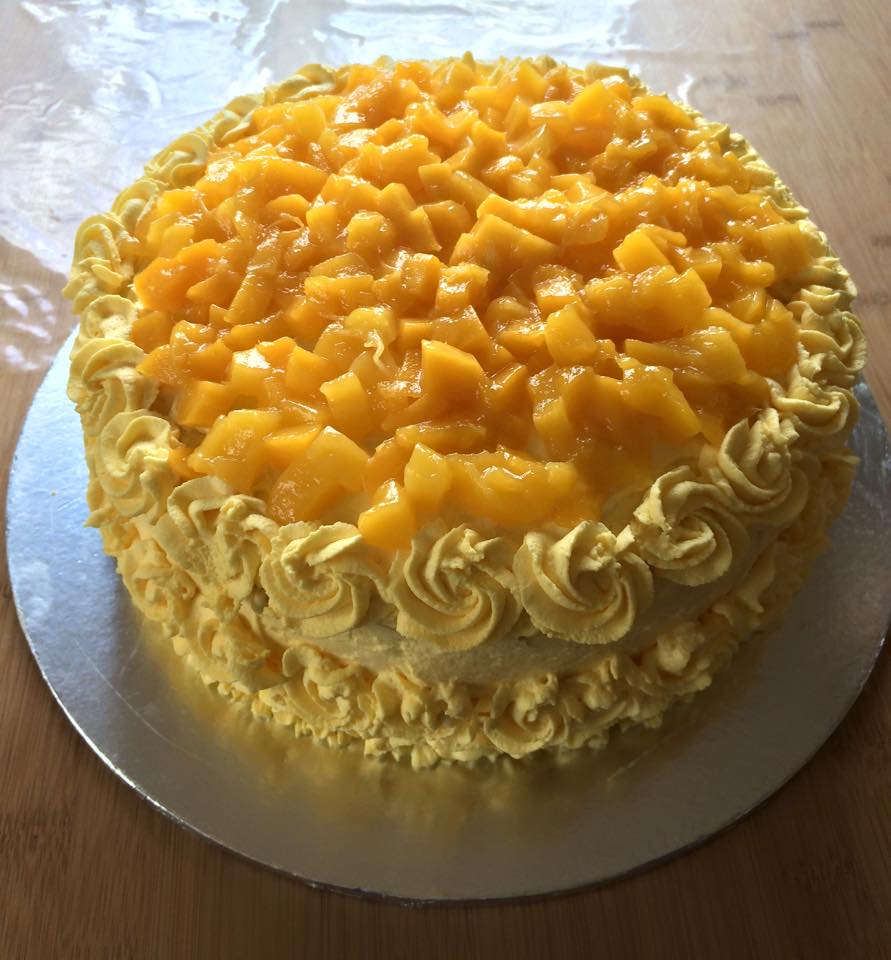 SB / If you had to describe the club as a food item what would it be and why?
A & M /Cake. One of our written HUB membership requirements is that you must like to eat cake! We eat a lot of it…
Always a fan of post-paddle cake SUPboarder will definitely pop in to see Anni and Mike at their SUP Hub when we're next visiting the county with the second longest coastline in England. For more information on Frangipani see their website Frangipani SUP or drop them a line at info@FrangpaniSUP.com
If you would like your local club to feature in SUPboarders 'Club Focus' series then please get in contact with us here via our Contact us form or email Chris Jones at chris@supboardermag.co