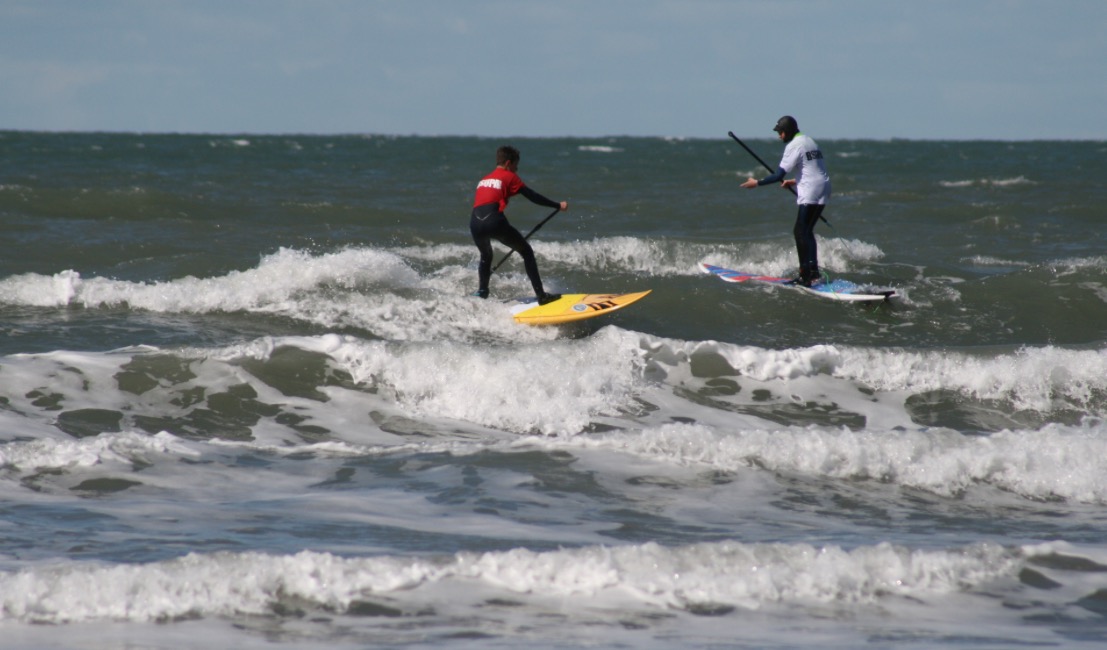 Where are you Groms?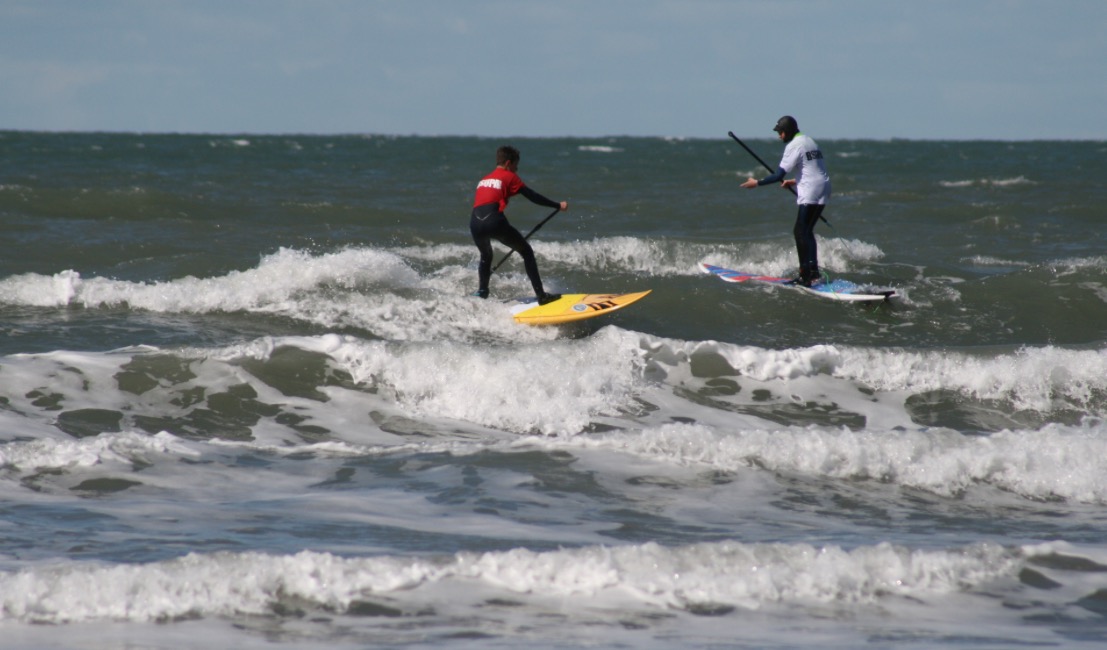 This years first BSUPA wave event held for the first time at Putsborough had a lack of new faces in junior event but was still a tightly contested fleet. With less than perfect conditions it was still a fun and well organised event by South west SUP's Marc Hambridge.
For the fist time I competed in both the Junior and Open mens fleets too.
My first heat (Open) was in the wind blown choppy 2-3ft waves , besides spending a fair bit of time struggling to stay on my board I managed to get a few decent waves and happily advanced through.
There was some great Paddle boarders in the heats and I was stoked to be competing against them, such as Alex Murray who also advanced forward with me.
A few heats down and I was in with the Junior 3 man Final with Todd Sawyer and Finn Gablin we were all competing in tough on shore windy conditions, all of us struggling to find some quality waves.
Before long I was now in the main open  semi final of the main event, the toughest heat so far the heat read: Matt barker -Smith, Arron Rowe, Matt Argyle and Me!, It was a tricky heat against the best SUP surfer in the country. Although I got some great waves it was no surprise that my contest ended there, (although I did get further than my dad for the first time!).
At the presentation I was super stocked to get my first Junior surf win, and also finishing higher in the ranks than many great SUP surfers inc my dad, it's put me in a great position for the  start of the year. Looking forward to competing in the up and coming events ahead in the BSUPA surf series.
Blue Ewer (14).
Blue is supported by Naish UK, K4 Fins, and Reactive Watersports.