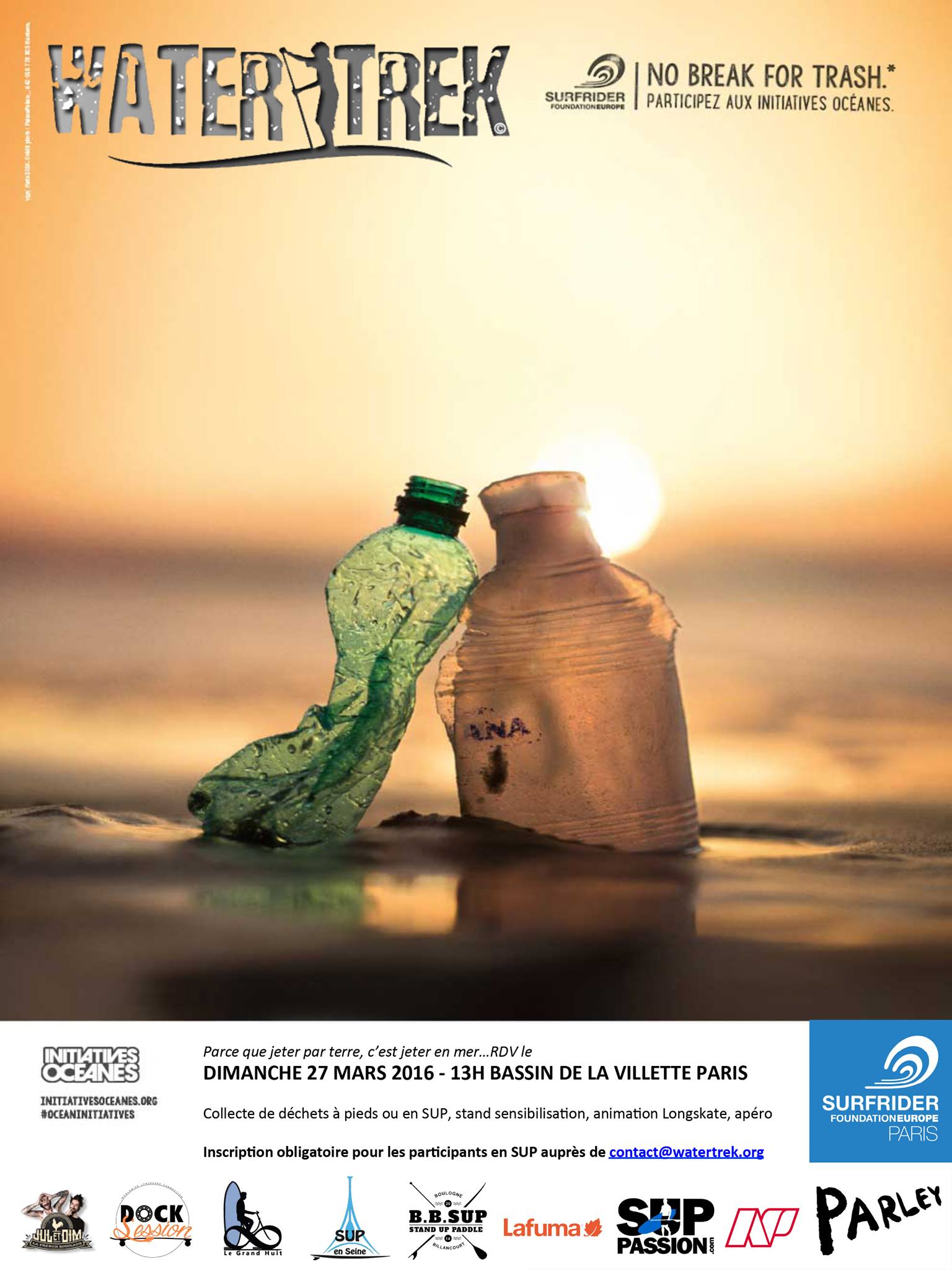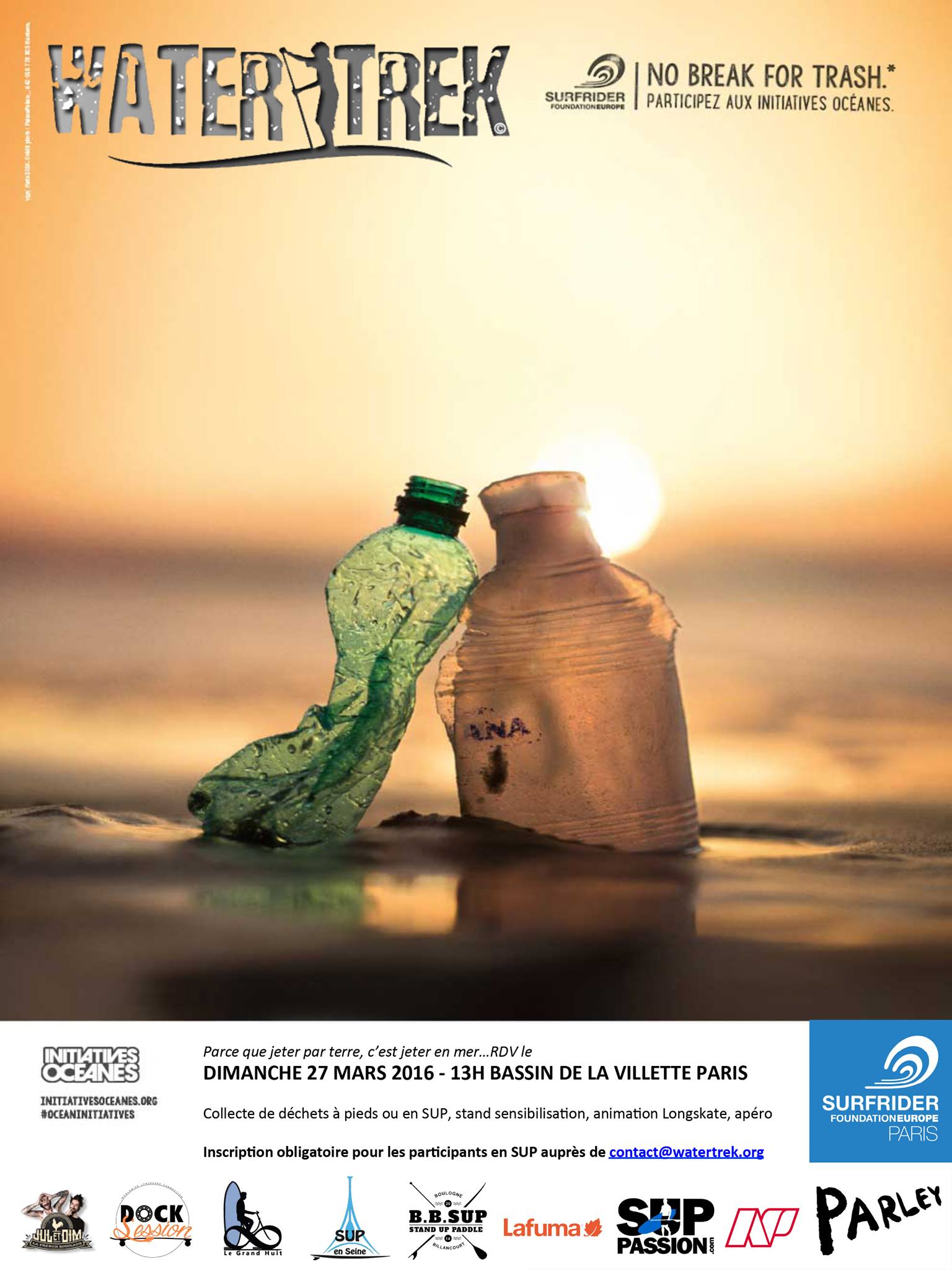 Watertrek and the Surfrider Foundation have a clean-up event organised in Paris later in March, here's their press release;
80% of waste found in the oceans come from the continent. That's why Surfrider Foundation Paris organises  an annual waste collection, this event will take place at the Bassin de la Villette on the 27th of March from 2pm. This special day in Paris is part of the national operation "Ocean Initiatives".
The WaterTrek Foundation participates in this event gathering the SUP community of Ile-de-France & coordinating paddle crews into collecting waste floating on the water.
A triple objective for this special day:
Mobilize Parisian citizens on the pollution of rivers (& ultimately the oceans) by collecting trash left on the streets & on the banks of the canal & the River Seine.
Run a participatory science operation: the "Ocean Initiatives" sheets enable to qualify & quantify wastes on a European scale.
Gather the SUP community & everybody practicing aquatic activities around its European integration project: « Throwing on the ground is littering the sea. » This attitude also feeds warm currents with waste that are then drained beyond the boundaries of our countries & pollute Northern Europe.
Program of the day:
Meeting at 1pm to collect waste on the ground or SUPping (please send a message to contact@watertrek.org for registration)
Long Board initiation with the "Collectif Dock Session"
Drinks
The WaterTrek European Marine Litter Awareness Program
Keep my streams clean is a program developped by the WaterTrek Foundation to raise awareness in major European capitals about the need to protect our aquatic environments. If 80% of litter come from inland – whether it be in France, England, Belgium, Holland or Danemark, plastics are then drained through warm currents up to northern Norway, Spitzberg & then around the Pole, forming a "continent". WaterTrek's correspondant Bo Eide in Tromsø is providing us with regular feedback about quantity & origins of waste collected in the northern European fjords. It is hardly time to build synergies between countries & tackle the issues of marine pollution together.
The WEMLP includes several initiatives in major cities like Paris & London in 2016 gathering the SUP community & other waterways users into a common movement (more information in the dedicated document). You can support our new crowdfunding campaign here.