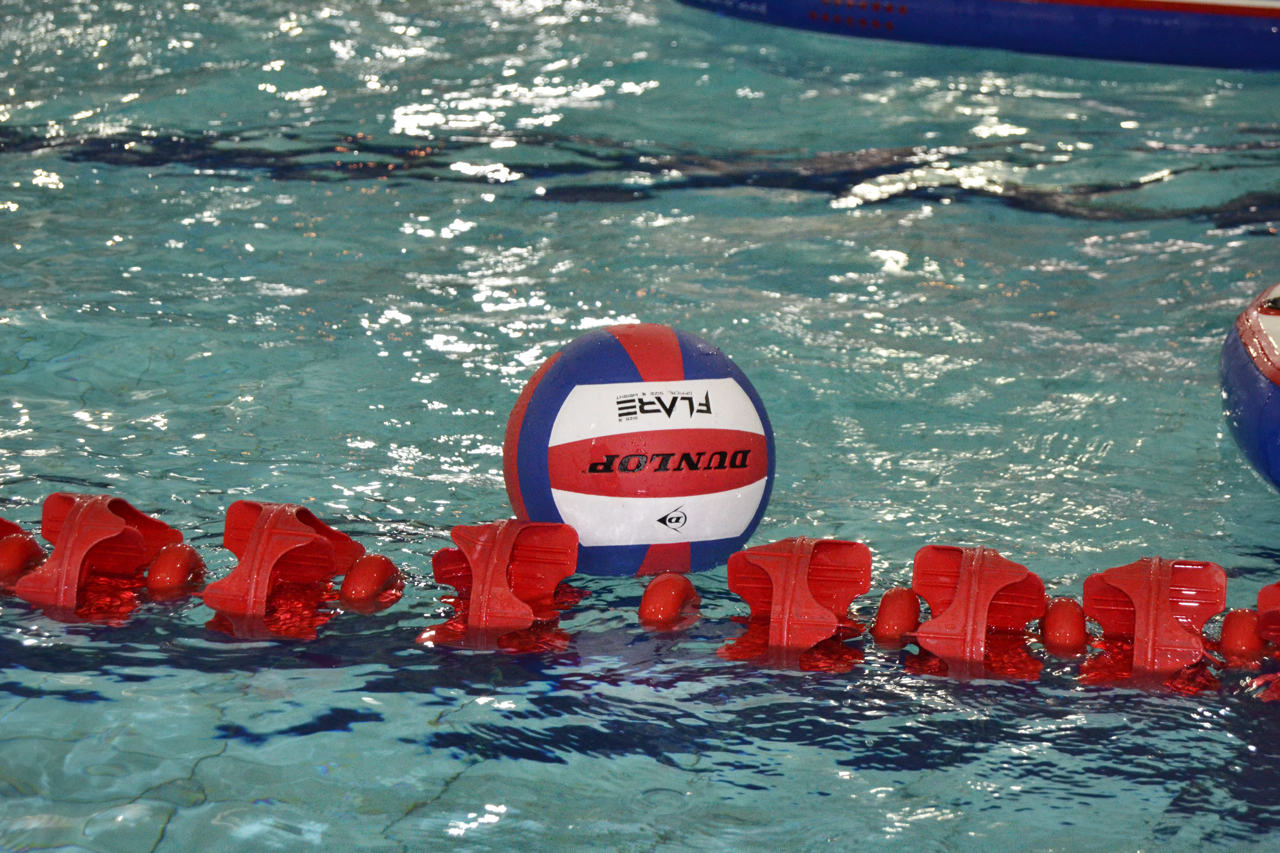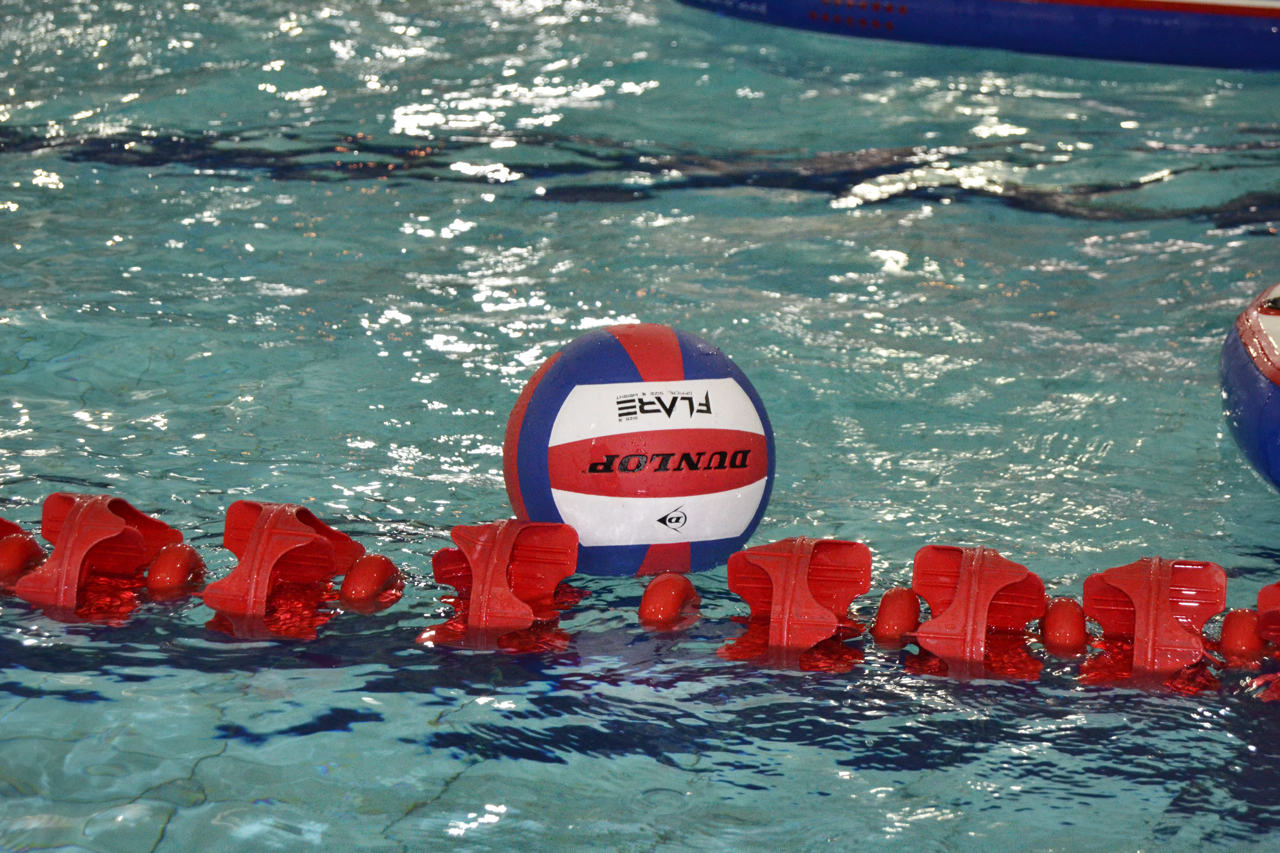 Winter in the UK can limit SUP activity making it hard to get on the water. Southport-based Stand Up Paddle Board business, SUP North, have found a way around the storms and bad weather by taking SUP Polo indoors.  Alan Taylor from SUP North has the details;
SUP Polo is a new sport that Simon, Lucy and myself, Alan, of SUP North first tried in Spain two years ago whilst attending the Starboard international dealers meeting. It was obvious from the first time we played that the activity would be a huge hit as it's so intense, yet so much fun! As a game, SUP Polo is simple – competitors are in teams of three and the action takes place on a pool or in an inflatable arena with goals at either end. The participants stand on large inflatable boards making their way round the pool using a special Starboard paddle that is also used to catch and throw the ball, and ultimately to score goals against the opposing team.
We have been really keen to introduce this sport to the North West on a regular basis, but knew it was really for people with some stand up paddle boarding experience, and limited by weather conditions. Having been teaching people to paddle board for almost three years, we now have a good amount of keen paddlers that have some experience, and securing a swimming pool for paddling meant that the time was right.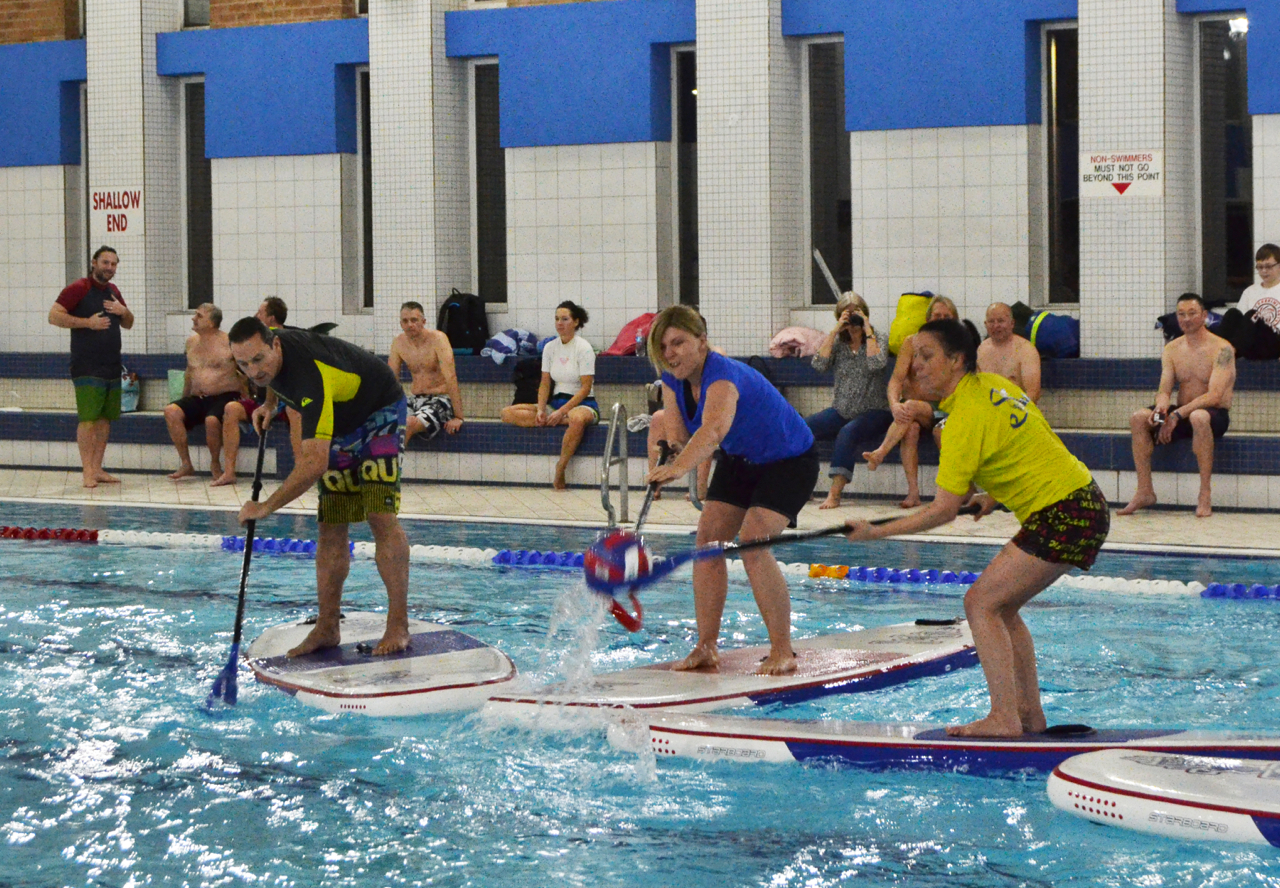 On the first night there were 15 paddlers from 12 to 68 years old taking part, with smiles and cheers all round as goals were scored and inevitably the biggest laugh as competitors fell over board. It really is a great spectator sport too and on the night there was no shortage of people watching the action. Many of the Dunes leisure centre staff also stopped by to check out the action.
At SUP North we hold stand up paddle board lessons on Southport marine lake from April till October but, with access to Dunes pool, we can now extend both the season and activities. Indoor beginner pool lessons are already taking place and people can book both lessons and SUP polo on the website www.supnorth.co. In the future we also aim to introduce a SUP Yoga class too, so watch this space!
** Update **
BBC presenter Mike Bushell joined the SUPNorth crew;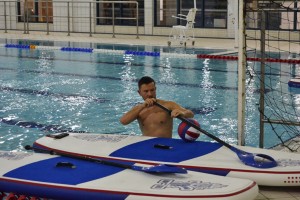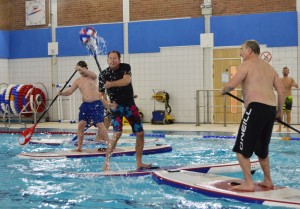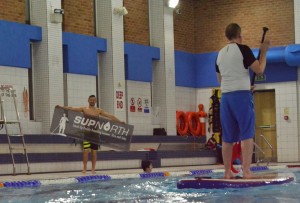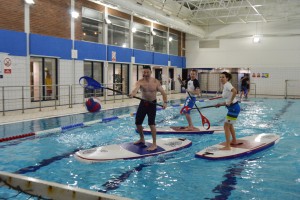 And more SUP Polo fun from SUP north
SUP polo is definitely one of the most fun things a paddler can do on a SUP board, check out the SUP clubs in your area if you fancy a go but be prepared to get wet!