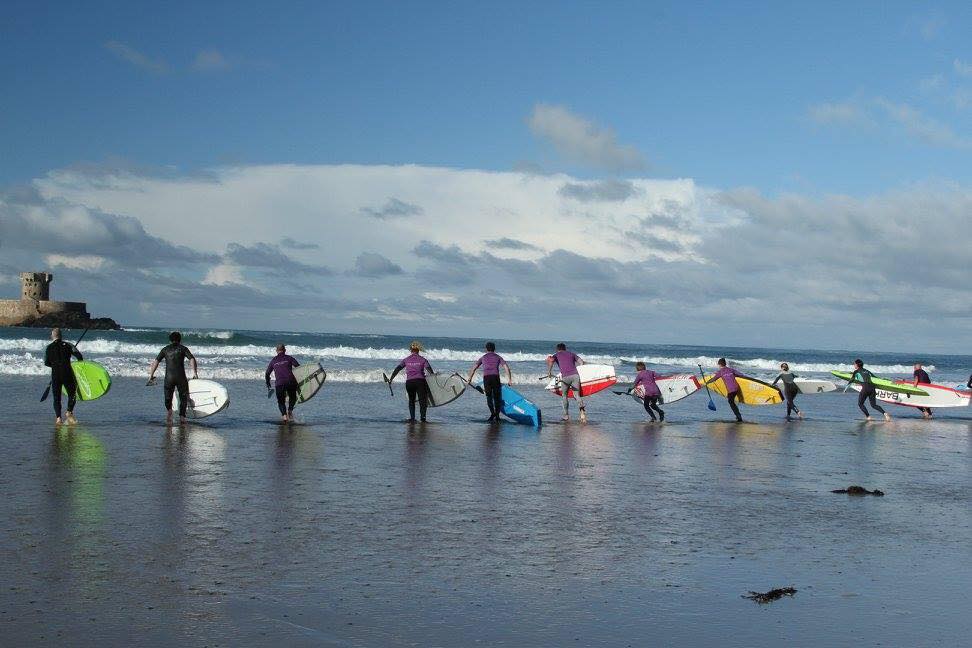 Clubs and schools are the backbone of SUP in the UK, encouraging people onto the water for the first time and supporting them to get more out of their SUP experiences. In this, the second SUP Club Focus, SUPboarder sat down with John Harvey from the Jersey Paddle Club to talk SUP;

SB / Lets start with where the club is based and how it started?
JH / We're based in the beautiful little island of Jersey which has proven to be a great training ground for some of the UK's top paddlers. Notably Aaron Rowe and Andre Le Geyt. The race scene started after I came back from competing at a Summer Sizzler race in Boscombe back in 2011 and thought "you know what we could do that here". For the first 2 years is was very much a unofficial club with people volunteering to help me out with setting up races and cobbling together race makers from washed up buoys and cinder blocks as weights.
SB / and has it changed much since then?
JH / It's changed loads. As the interest grew it was clear that we needed to formulate an official club so in 2013 the Jersey Paddle Club was born and along with that the Battle of the Rock.
We have now hosted 3 BOTR plus 2 UK SUP Club races not to mention numerous summer and winter races series.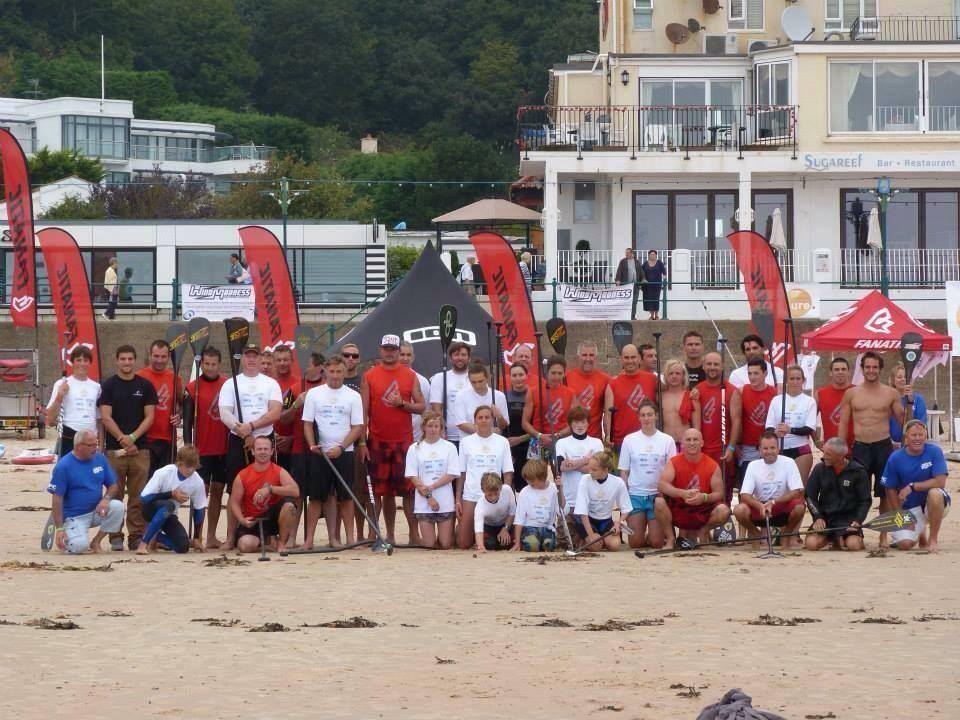 SB / Where on the island are you based and what's great about paddling there, what would bring other paddlers to take a look at the area?
JH / We don't have a formal base but I guess the home of SUP is St Brelades Bay as is was the venue for our first ever race in 2011. The bay offers shelter from the prevailing NW winds plus easy access to some great coastline to paddle around. It also picks up some fun waves in the winter.
SB / Tell us some more about the club and what do you get up to?
JH / The clubs roots are racing and we tend to leave social paddling to our members to organize between themselves.
We have a growing number of junior paddlers aged from 8 and above who paddle all year. This is where the growth will come from and we're keen to support that. This year we bought 4 x 10'6 Red Air race boards for the Super Groms to use.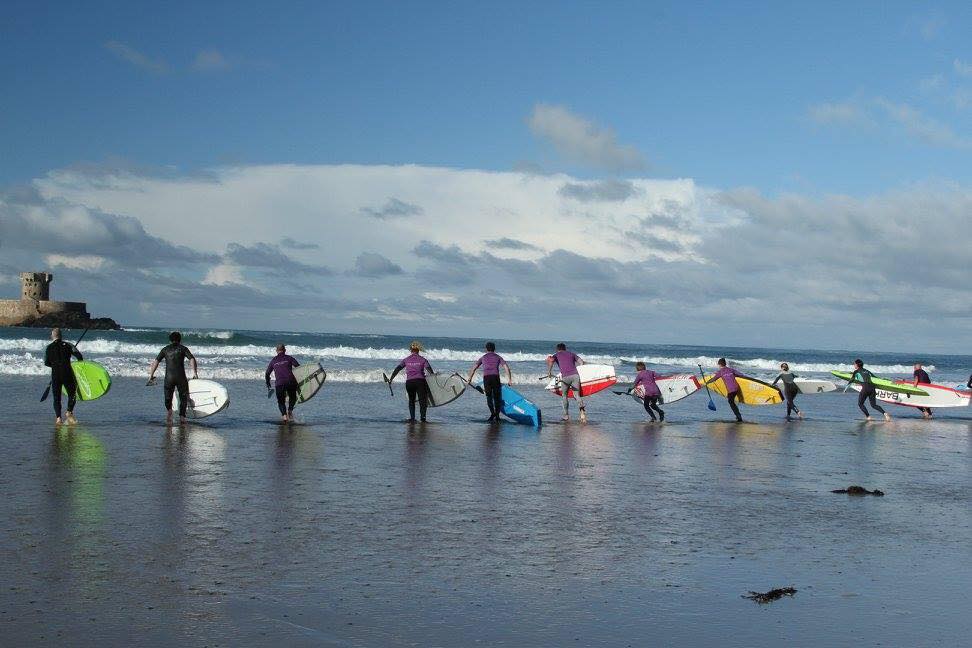 SB / and how much does your location lead the type of paddling that members do?
JH / For us it's all about the ocean which makes us strong paddlers in wind and chop as that's what we have to paddle in most of the time. We also have a large surf scene which means a lot of our races are BOP style as we try and make the most of the waves.
There is also a small group of DW paddlers who will take on the most radical conditions. One time a few of us ventured to the north coast for a 8 miles DW in 35 – 40 mile winds and 6-10 ft swell. We all survived!
SB / What are the aims of the club over the next 12 – 18 months?
JH / Hold another amazing BOTR in September, support the UK SUP Clubs and hold another race in Jersey, try and also hold a surf comp as part of the UK SUP Clubs as well as start a surf series. But most importantly continue to grow the OPEN and Junior class of races which has seen an amazing growth in attendees since its formation this winter thanks to a suggestion from John Godel that the club needed to cater for newer paddlers more.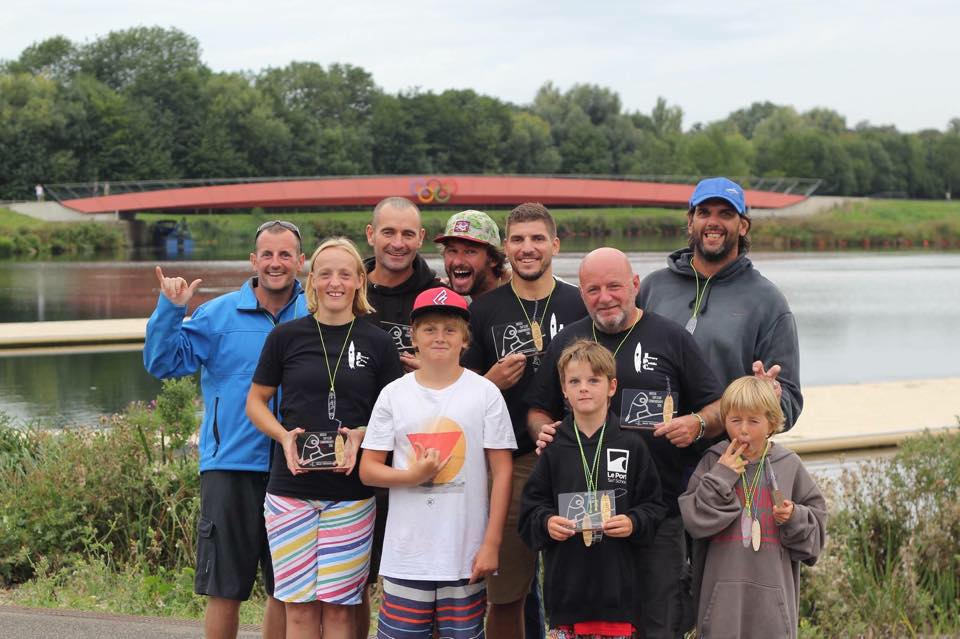 SB / Is there anyone in the club that SUPBoarder should keep an eye on over the next season or two?
JH / Everyone!! Haha. Seriously though Andre Le Geyt will no doubt do some crazy paddle contest somewhere in the world, Aaron Rowe will continue to get stronger in both surfing and racing, Junior Sam Axford is smashing the adults in the Open races series with James Phillips not far behind. In the girls' juniors Maddy Somay and Shania Phillips are having a very close battle.
SB / Do you paddle with anyone who particularly inspires other paddlers?
JH / It will always be Andre Le Geyt. He has so much energy, passion, drive and experience in the sea that it's hard not to respect everything he says and to get swept up in his energy. He is always willing to pass on tips and share a beer or 5.
SB / What age range does the club span, youngest paddler and oldest paddler?
JH / We have Super Groms aged from 6 and our oldest paddler is in his late 50's I think. I don't think we've broken the 60 barrier yet.
SB / Ok John, how would you describe yourself and role in the club?
JH / Focused, driven and a pain in the arse to work with when it comes to the BOTR J as I see it as my baby and get quiet sensitive.
My role in the club is as the same as day 1 back in 2011. To hold well run events where everyone has fun.