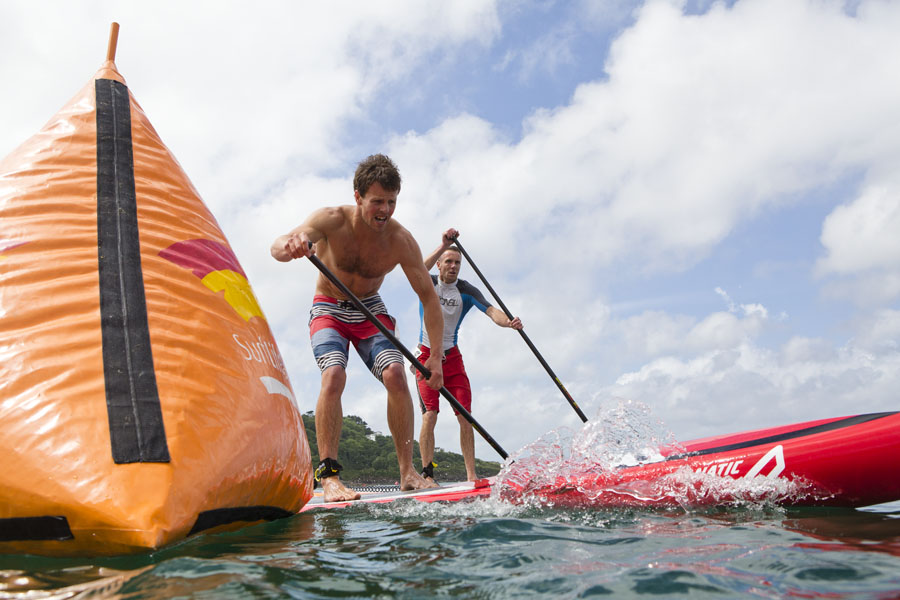 When many people hear the words 'SUP performance analysis' they think just about racing. But it doesn't have to all be about racing! Improving your fitness and your performance can give you so much more than just being able to paddle faster. For SUP surfing its being able to increase your stamina and increase your wave count. For SUP cruising it can be about going further and making more of the day out with friends. But how and where do you start when it comes to analysing your performance? And how do you measure if you have improved since last year?
SUPboarder contributor Dr Bryce Dyer shares his vast experience from his cycling background, combined with his more recent passion for SUP, to show us how to get the most out of 2016, be that racing, surfing, exploring or just going that little bit faster than your mates.
Performance Analysis is an objective way of recording performance so that key elements of that performance can be quantified in a valid and consistent manner.
– International Society of Performance Analysis of Sport (ISPAS)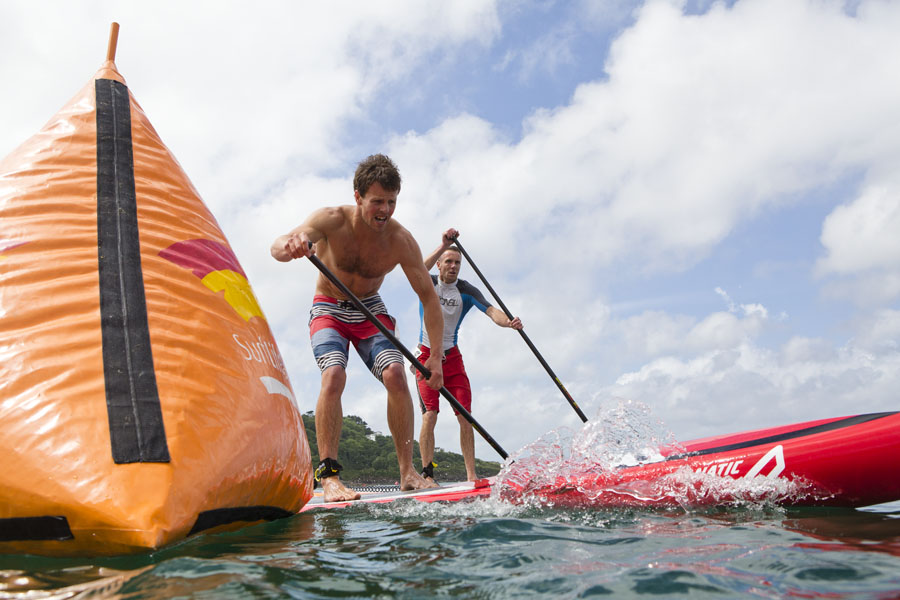 It was said once that trophies are won in winter and collected in the summer. This analogy is something of a bank account whereby you invest early, store your investments and then rob that bank later on at your chosen event or race. However, the hard work you put in to your paddling needs to start early and might take weeks, months or even years to realise. The downside of this is that this isn't an easy time of year to train. The daylight is short and the temptations of mince pies, turkey and parking your backside on the office photocopier at one of your many parties is generally a lot easier than getting yourself out in the cold for a quality paddling session.
However, if you can get past these obstacles, the rewards are worthwhile. Maybe you're going to do a SUP race, a SUP based triathlon or some epic SUP adventure somewhere on the globe next year. Once you've got a plan, you then need to keep on top of how it is going and that's where a bit of performance analysis can prove useful. SUP proves to be a bit of a problem in this department. Unlike cyclists we don't have the objectivity of commercial power meters and unlike swimmers we don't have the tightly controlled environment of a pool. With this in mind, how can we keep track of how we are doing? Here are a few options to consider.
Winter Races
Races are great because the best method for assessing performance ultimately is, well, performance itself. You either have it or you don't and it's no good being a closet world champion unless you can produce it when a number gets pinned on.
Pro's:
A race is a realistic assessment of where you are at.
Local races can be used as dress rehearsals for the bigger ones which cuts down the nerves as you start to get used to them.
Testing equipment under race conditions is sometimes the only way to know how it operates.
'Pinning a number on' produces an extra level of motivation that training sometimes just won't generate.
Cons:
Races are not standardised in terms of either distance or course so each race is really independent of each other which makes race to race comparisons difficult. A way round this is to compare your finishing time to your other competitors as a percentage of the overall finishing time. However, use as many competitors as you can so that you avoid one or two having a really good or bad day distorting your own performance.
The bottom line: Winter is a funny time with peoples form. Some race harder than they need to or are at different points of their training cycle. As a result, if you want to do this, take any win or loss over others with a pinch of salt. However, a word of warning – go easy on the type and number of races you do in the off season. Each race requires recovery and this can affect the type and quality of training in the days leading upto it and especially the recovery after it. If you look at modern endurance racing in sports like running, triathlon and cycling, athletes are training smarter and generally racing less. More is not more… always.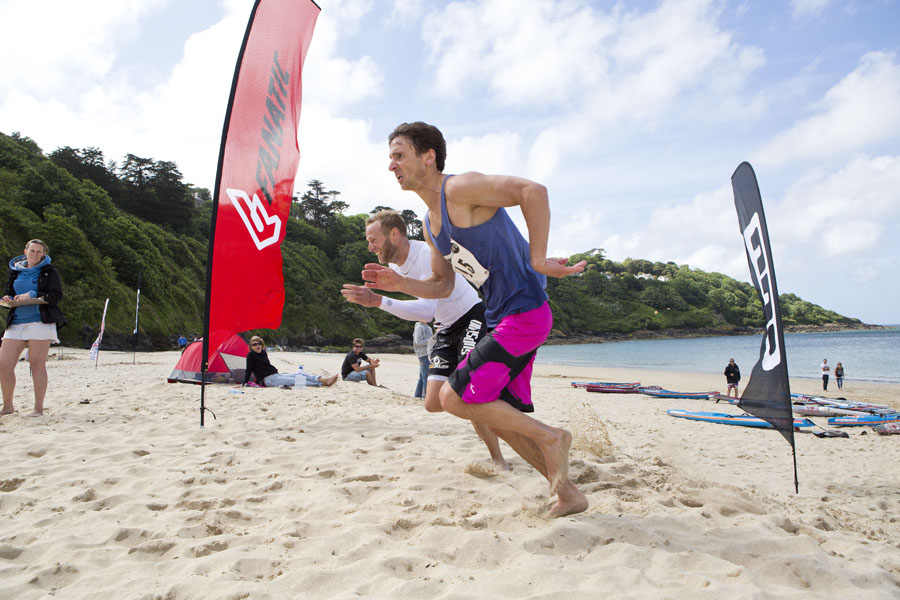 Time trials
Time trials are flat out efforts you perform alone over a given distance, course or duration. One of these every 4-8 weeks is ideal to give you a snapshot of where you are at.
Pro's:
Cheap.
Easy to do close to home.
Generally repeatable course.
Can be tailored to a type or length of your 2016 race season needs.
Getting friends involved too might prove more motivating.
Con's:
The weather can play havoc with the result. In other words, the time or distance achieved might show an improvement or a loss but it's important to note the conditions to know why this has happened before you draw any meaningful conclusions.
The bottom line: The best way to try and limit the problems with time trials variability is to standardise the conditions as much as possible. Use a very sheltered river, lake or reservoir and do it before the wind kicks in too much. In addition, always paddle in the same direction of current/flow/tide and try and do it as an out and back to minimise any favourable direction. A time trial shouldn't be pleasant and you'll need a good warm up beforehand and cool down afterwards.