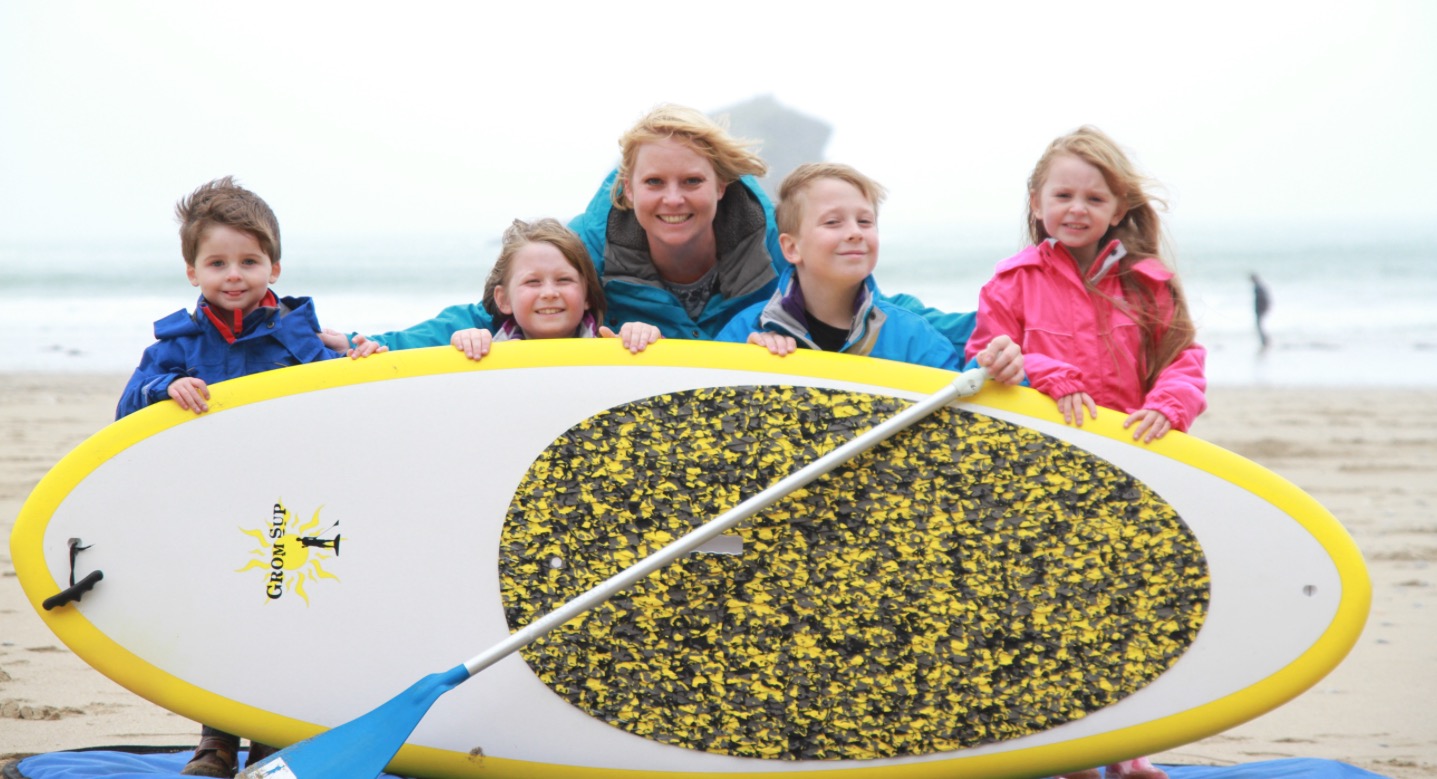 We are always looking for ways to get kids on the water. And back in July we tested a Stand Up Paddleboard designed purposely for kids… the GromSUP 7'2" (watch here). We also helped GromSup run a prize draw, giving away one of their boards to a lucky grom to help get them on the water this year. So we were stoked to receive this picture of the lucky winning family in Cornwall. Nikki from GromSUP tells us more and about their xmas deals too.
Words : GromSUP
After a great response to our Big Summer Giveaway Competition we are pleased to announce our winner Kate and her family from Cornwall are now the proud owners of a brand new GromSup board!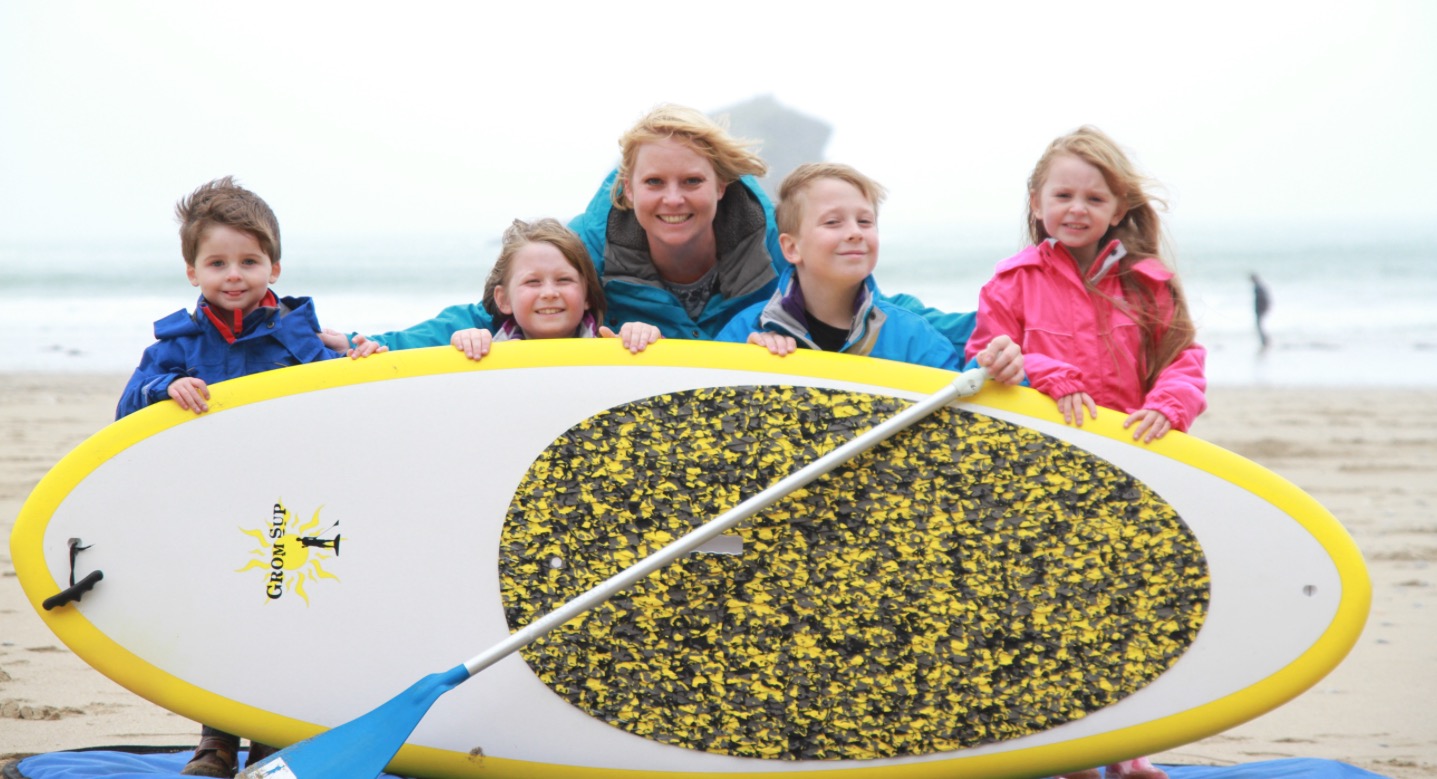 Congratulations to them and thanks to everyone who entered, we will of course be running the competition again next year with details to follow in the spring of 2016.
Please Santa can I have a Grom SUP for Christmas
It's that time again!
But fear not Christmas is sorted… grab em a GromSup and lots of wrapping paper! 18th December is the deadline for guaranteed Christmas delivery.
We have a Winter Special running at the moment in an effort to offset the ridiculous amount of Christmas wrapping paper needed.
£50 off the ultimate package which includes everything you need to get your kids on the water and look after their kit… including Board, Travel Bag, Paddle and Leash. It's our most popular package so be quick only a few left now before new stock arrives in the new year. To take advantage of this offer enter the code: XMAS15 at checkout before the 18th December (to guarantee delivery) Offer runs to 31st December.
For more information about Grom SUP visit their UK website here.