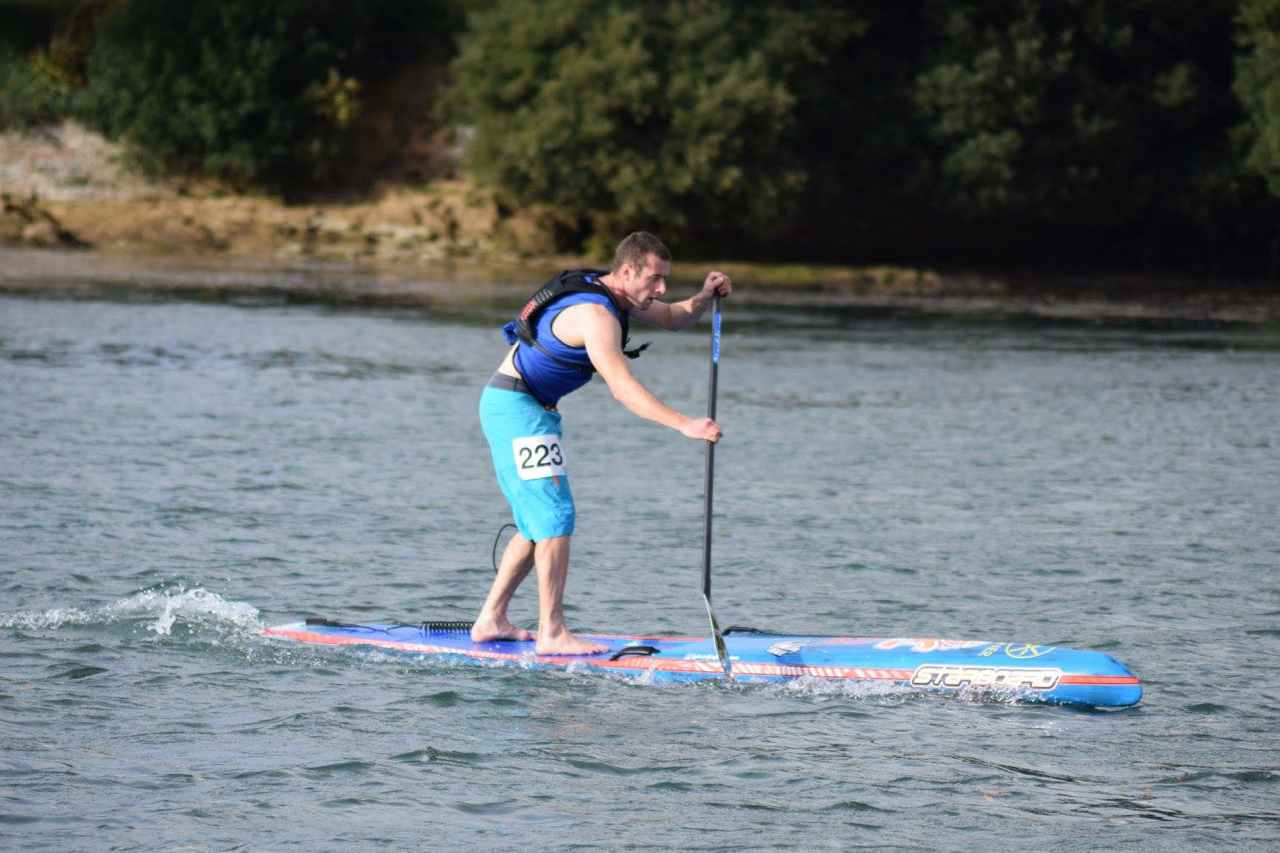 On Saturday 24th October Waterborn SUP club in Kingsbridge hosted SUP The Creek (see the video here), the final race in the UK SUP Clubs 2015 race series. Waterborn is situated on the Kingsbridge/Salcombe estuary in South Devon, although a relatively sheltered estuary for the most part it seems that competitors got more than they bargained for with the 'Flat water' race they were expecting. Crispin Jones, race organiser, one of the top 14′ racers in the country and all round nice bloke looks back on his race for SUPboarder.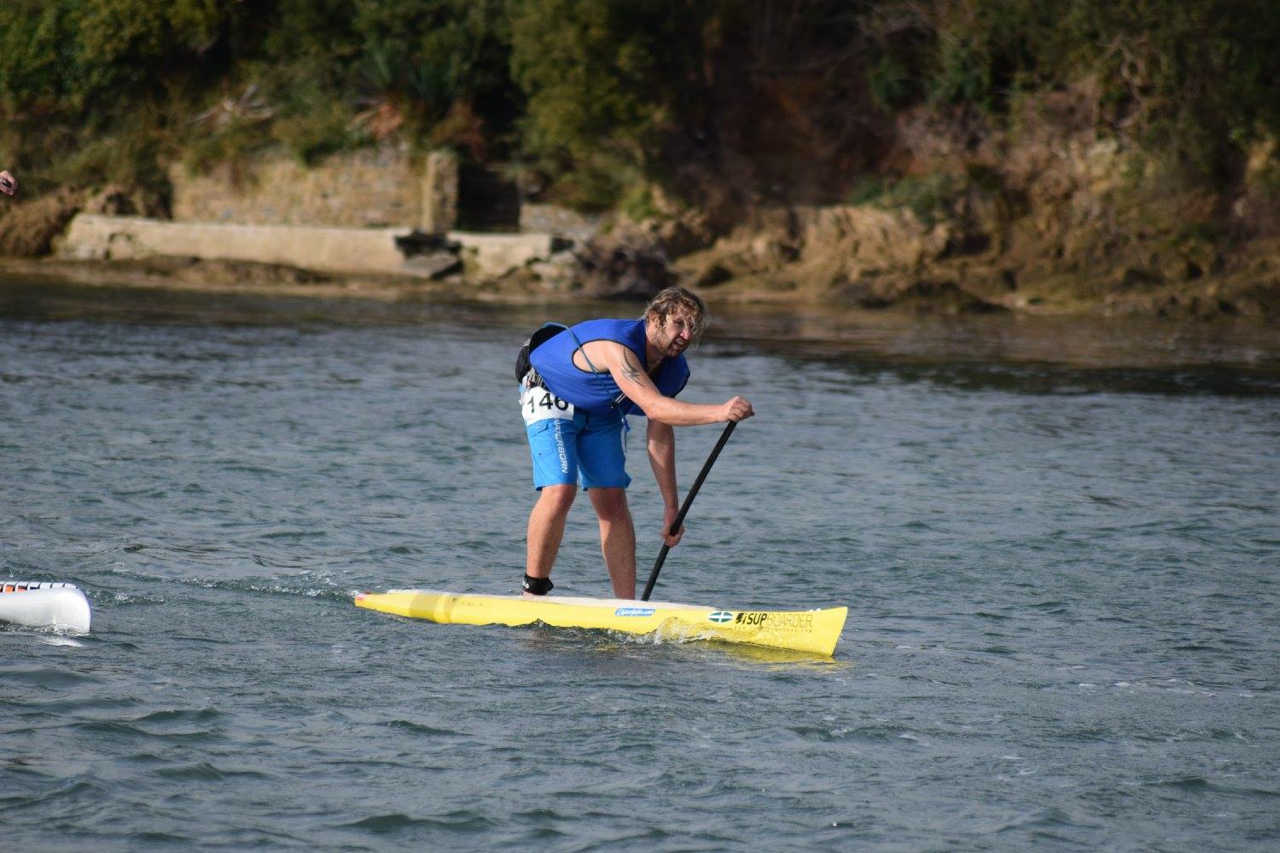 I've had such a great year here at Waterborn and I wanted to be able to bring all of my experience from racing and combine all of the positives from other races to put Waterborn on the map as a location for the Racing scene within the UK. I purposely wanted to try and host the Finale as it always has a special atmosphere and buzz around it. We are so lucky with the varied conditions we get around the South West and although here in Kingsbridge we have relatively sheltered waters it sometimes throws up the odd challenging day or two and I hoped we might get a verity of conditions over the length of the course.
Although the chances of an out and out Flat Water course were high, sometimes with a bit of wind we can get some chop through Widegates and it makes for some great training conditions while being amazingly safe compared to training out at sea. The last few weeks leading up to the event we had bright skies, light winds and I knew it was unlikely to last until the 24th but with contingencies in place for extreme weather we soldiered on at Waterborn to get everything in place.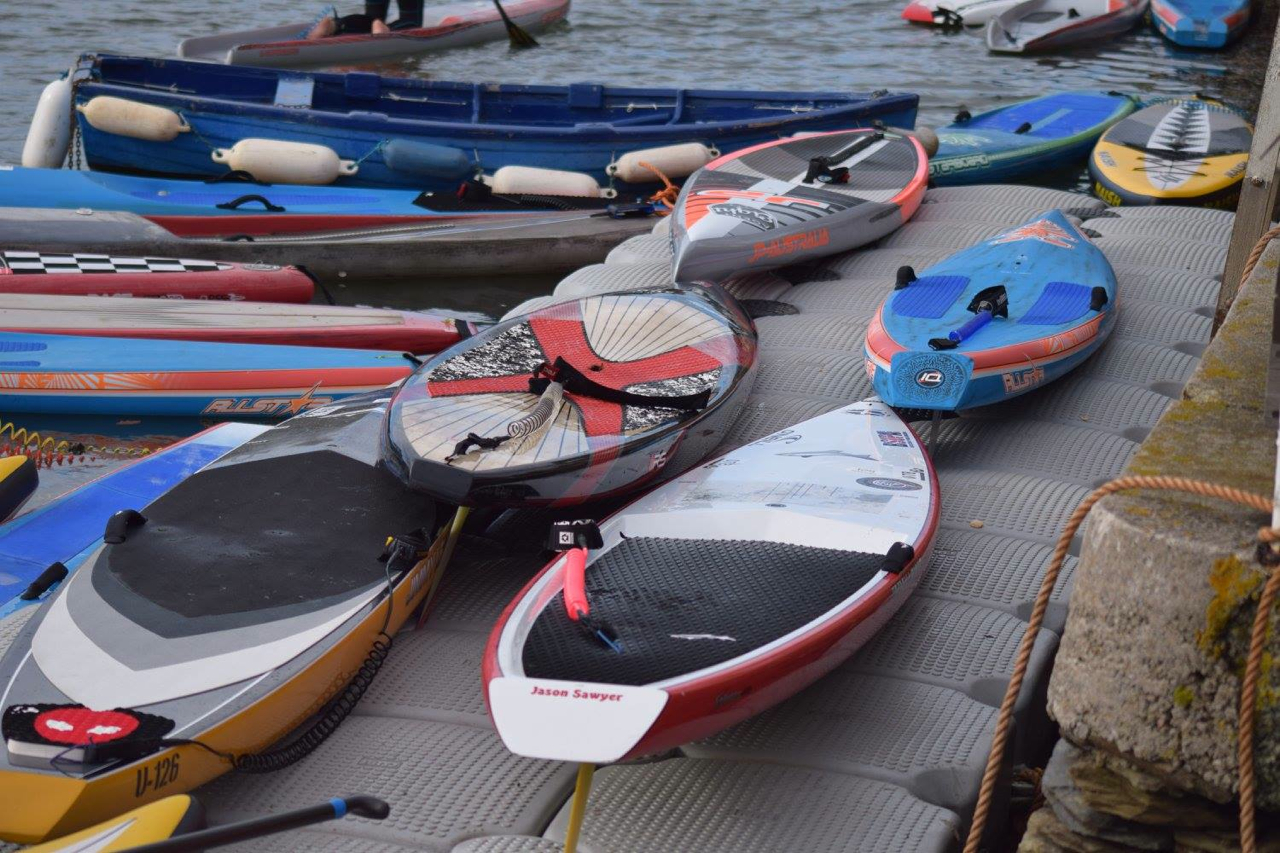 The morning of the race and the rain hadn't really set, there was certainly some gusting winds every now and then but nothing like the possible 40mph that had been forecast a few days prior. Although I personally dislike late race starts from a racing perspective it certainly gave myself and the team time to get everything ready. The reason for the late start was due to the tides we get here in Kingsbridge, we essentially get 2.5 hours either side of High Water in order to SUP, and this dictated when we could get out to paddle the SUP The Creek course.
With just over 100 competitors entering the race it was great to see the Crabshell Inn awash with paddlers from all over the country. Initially worrying about the briefing and not having time to get my head in the right place for racing everything seemed to click into place and before long I was on the unique start line I had envisioned some half a year ago, sort of. The wind was north westerly and blowing straight down the Creek, this made everyone have to hold position on the water but ultimately easier than being blown over the start line. The wind was playing havoc with the polo court tubes, which had held perfectly fine the day before but were being pushed out of place come race o'clock. As I lined up amongst a well rounded and attended 14' male fleet I tried to forget about the event side of things and knew the volunteers would do a great job.
The start was brutal, a 500m dash up against the wind to carnage corner, I hadn't told anyone else this is what I had secretly named this top mark and unfortunately it didn't disappoint. I say unfortunately as I caused yet another board collision for this season, As Scott Brown turned the TorQ marker he seemed to stay there for ages, like a slow motion crash I couldn't stop the battle cruiser in time and I hit his board with a mighty crack. Worried he might think it was on purpose it played on my mind as I chased him down. Ben Payne had got a great start and was clearly back on form, Mark Slater, Scott Brown and Carl Thomas hot on his heels though all the way to Bowcome Bridge.
After we rounded the Bowcome marker we started the long down winder section, well, only if you knew to go further over to the west of the estuary to link the wind driven runners. By this time Ben, Scott and Mark were a good distance ahead, they were taking a much more direct route but I could see them struggling against the wind and having to claw back in order to make the line to the Saltstone. Despite my board being less than ideal in chop when it did catch a runner it worked a charm, as we got to the marker some of the waves were making it tricky to remain in a straight line but it was soon time for a side wind slog down Frogmore.
I managed to overtake Mark albeit only for a short time and we headed back in order to pass Saltstone and head up the Blanksmill Creek. As we got closer to Saltstone I could see people really struggling with the wind and waves Widegates was offering, I couldn't see the safety boat nearby as it was due to remain in the middle of the entire course in order to get to anywhere need as quick as possible, however I shouted over to the Harbour launch and Sammer's (Sam Viles- ed) informed me it was en route, panic over!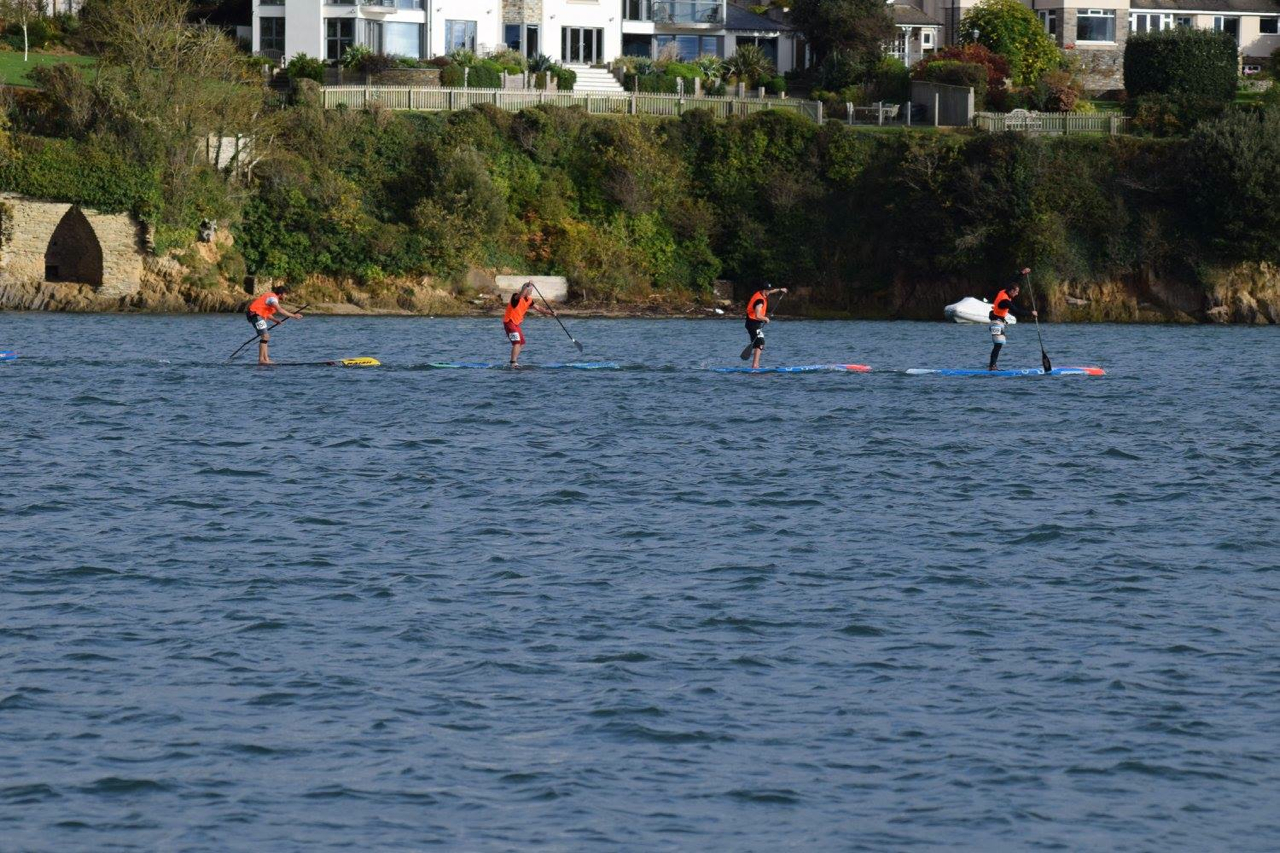 The wind was gusting well over 25 mph but just didn't seem to drop, I was moving but slowly, It was a concern as I knew I could cope but was worried about others who are less used to such windy conditions, it carried on 'gusting' for about 10/15 minutes until we reached the Blanksmill marker, Scott shouted to Mark, turn and smash it. I had pulled into second place and they were saving their energy to break, I was exhausted and had little in the tank to keep up with any sprint work they might have been planning. As we turned and headed towards Collapit the final marker buoy we went over a shallow land spit, Scott ended up grounding and jumped off his board then managed to leap straight back on. I stepped forward to try and lift my fin clear but my shovel was catching the ground, Scott got a burst of speed and got a clear gap, Mark ended up going slightly wide and I knew if I was to have any chance at an overall series podium I had to up my game right now.
Needless to say Scott was also very driven to try and get a Podium finish for the year and he just kept making small gains all the way back to the finish line. It was an impressive sight heading round the Collapit marker and seeing the estuary filled with coloured bibs from all the competitors, it was also a relief that so many were still battling hard against the elements determined to not be bested by Widegates, truly testament to the grit and determination people put themselves through to achieve a goal. In the last 700m or so Will Vincent, another strong BaySup paddler started to surge past me, tired and aching I tried to muster a response, I pulled back ahead but it was only temporary. I crossed the line in 4th place for the 14' men's class narrowly piped by an in form Ollie Shilston on a new 12'6 Starboard.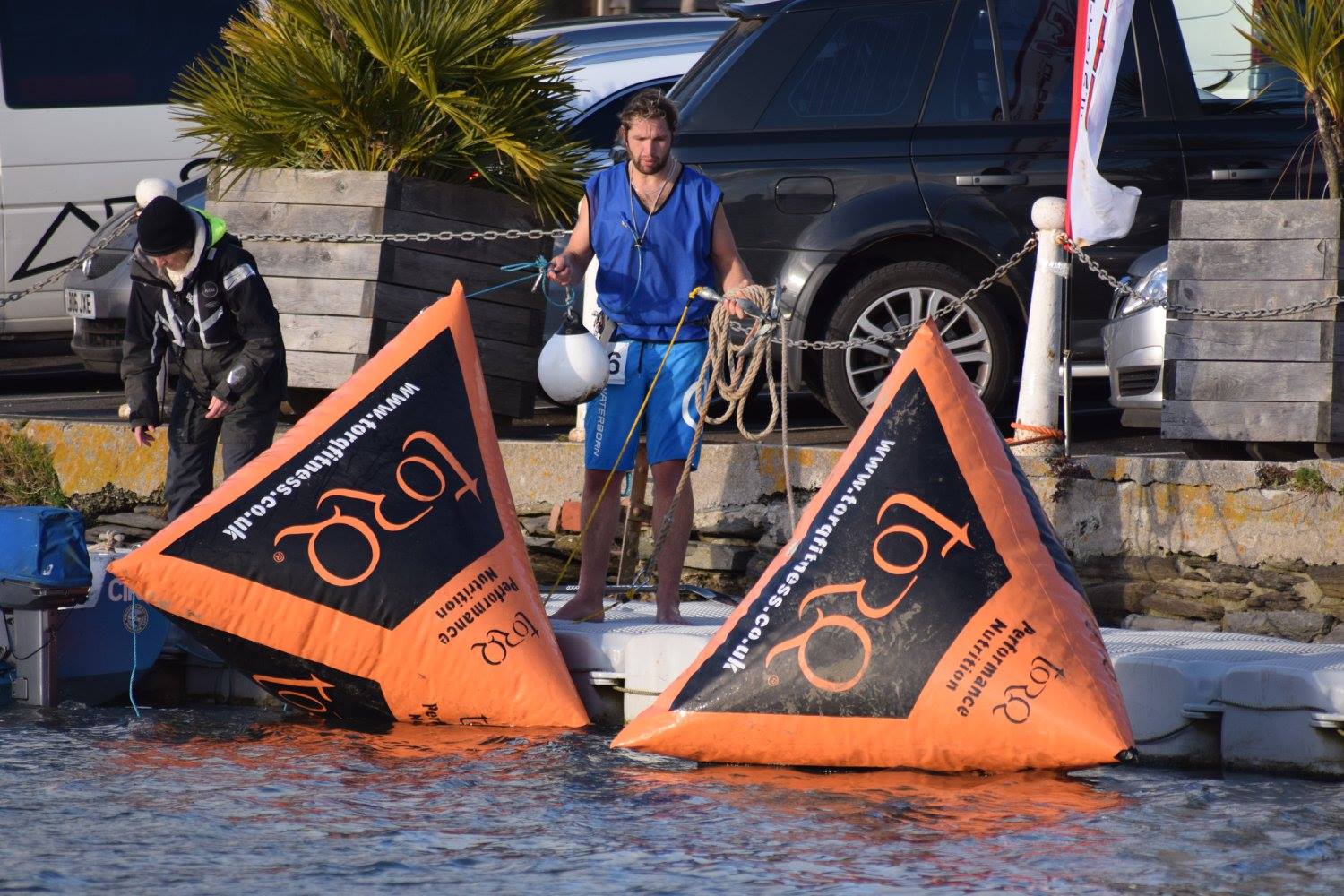 I'm ever so pleased with my years performance, 3rd's and 4th's all year only missing out 2 of the series races due to prior arrangements. I gave it my best in all of the events and that's all you can ever give.
Ordinarily I'd now put my board put away and chat to find out how everyone got on, find out any interesting stories and battles, but there was plenty still to do before I could settle. Results and prize giving were next on the agenda. I found myself a space upstairs and got to work, frantically trying to match bib numbers to names and times. Eventually getting everything in order, admittedly later than I would have liked, it was time to wrap up the Waterborn Section of the results.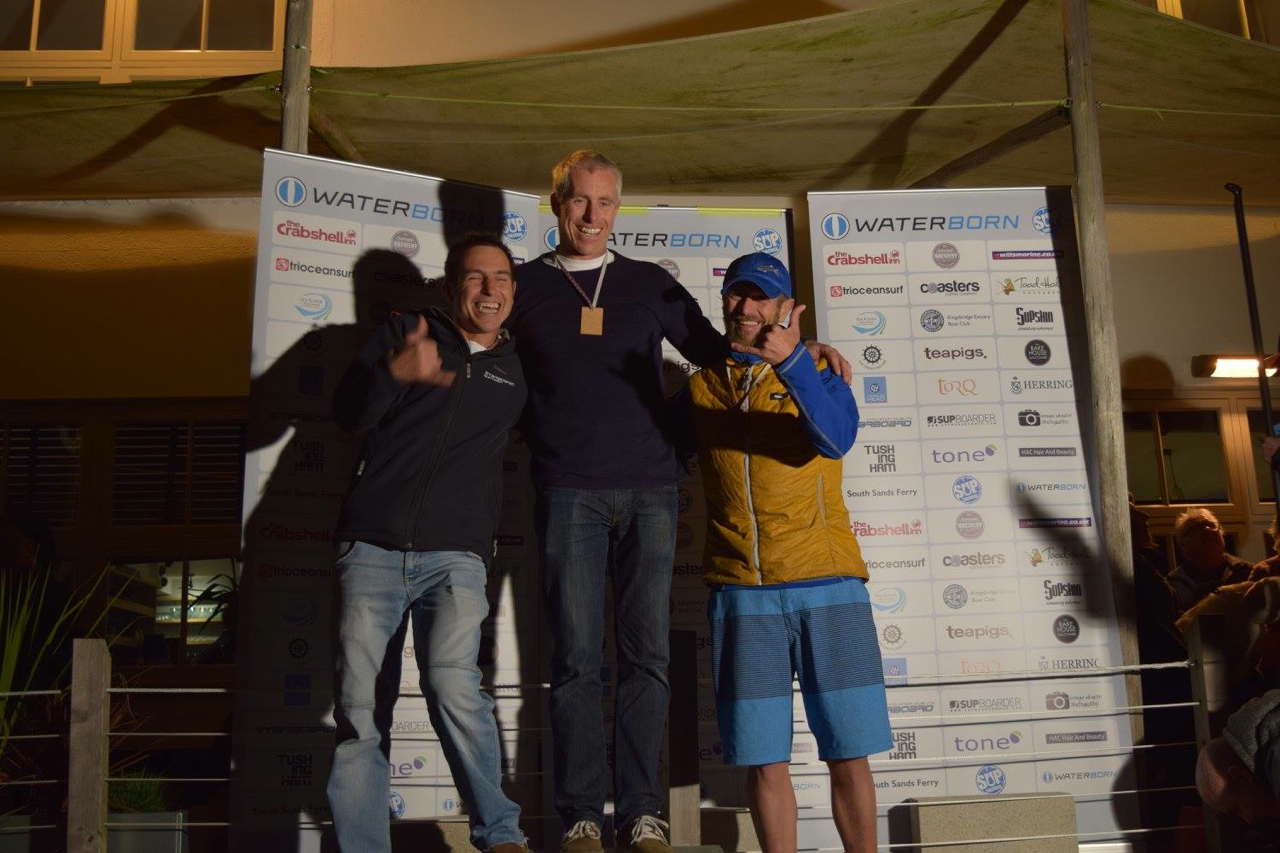 Thankfully the rain held off all day so the prize giving was also able to be outside, the podium steps were in place, the podium backdrops were up and illuminated and the scene was set. All that was required was to try and keep everyone amused as best as possible.
After the prize giving it was time for a short break to sort out the raffle prizes. I wanted everyone who attended to have an equal chance to walk away with some truly great prizes to really push the attendance and prestige of the event. With boards, paddles, drysuits, signed shorts from Connor Baxter and paddler's paddler hamper I hoped this would be a great supplement on top of everyone already having a goody bag and completion medals. There was a clear winner though for the raffle, despite getting Top international Paddler, Peter Kosinski up to shuffle the names and Katie Smith of Suffolk SUP to pick the forms at random, it was the Sawyer family who cleaned up, not only getting some top results for the day on the water across the categories but taking home a load of extra goodies in the Raffle, Congratulations guys. The Paddlers Paddler award, sponsored by Sea Kayak Salcombe and voted for by paddlers at the event ended up as a tie, between myself and Alex Tobutt, it seemed only fitting to reward the Naish 1 design coordinator for his efforts throughout the year.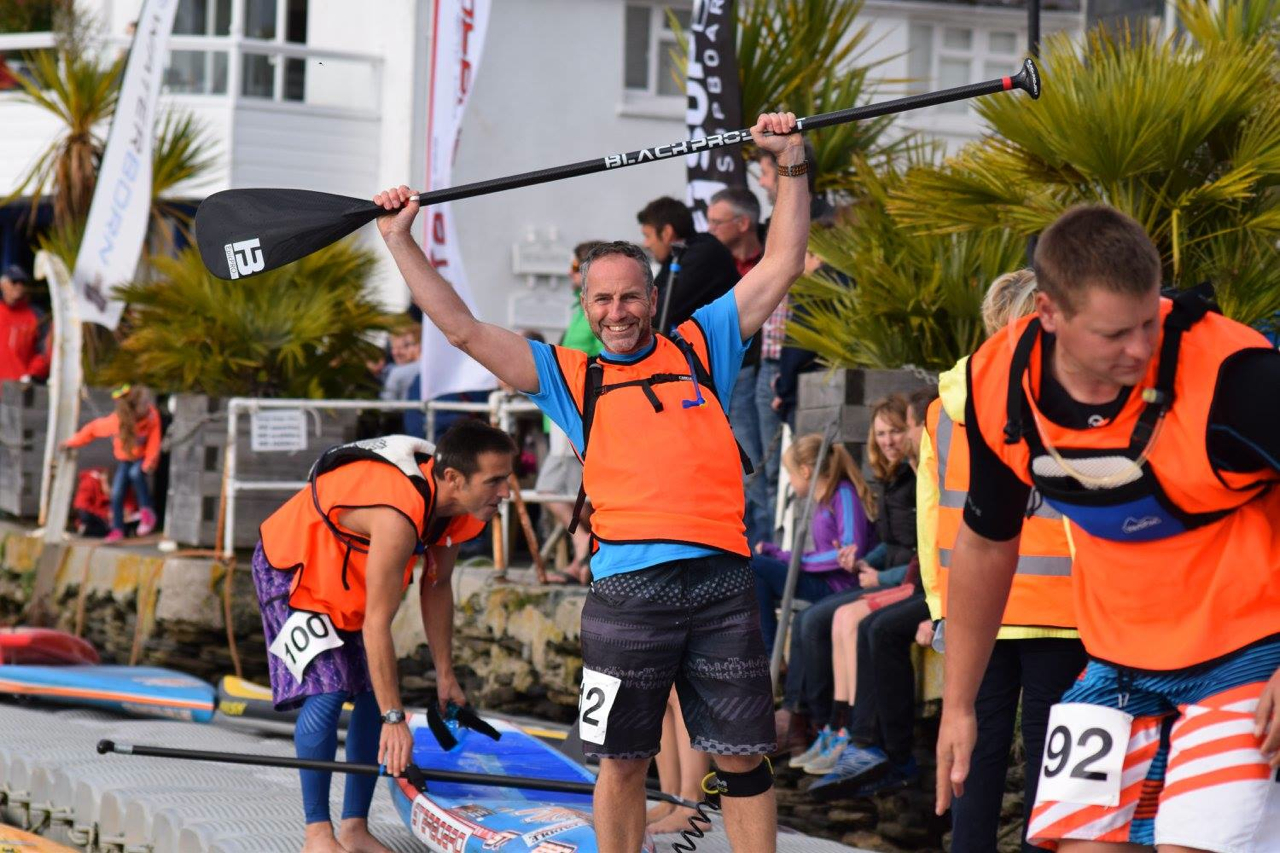 Despite some extremely challenging conditions it seemed as though everyone had a great time and some amazing stories. Many people set to continue the weekend and week ahead with a holiday in Devon and I can certainly recommend that to anyone. Plans are in place already to make SUP The Creek better for next time and work on aspects that didn't go so well, we welcome any and all feedback and remember it's the negatives that really help us improve.
Words : Crispin Jones
Here at SUPboarder we think that Crispin got his wish to end the series with a brilliant event in a stunning location. Even with less than favourable conditions everyone we saw had a smile on their face as they crossed the line and we're already looking forward to the next SUP The Creek. 
If you have any comments please contact Crispin at Waterborn via email at Info@waterborn.uk.com or via Facebook WaterbornSUP.
Images : Georgia Wharton
Race Gallery
Results
Podium Gallery