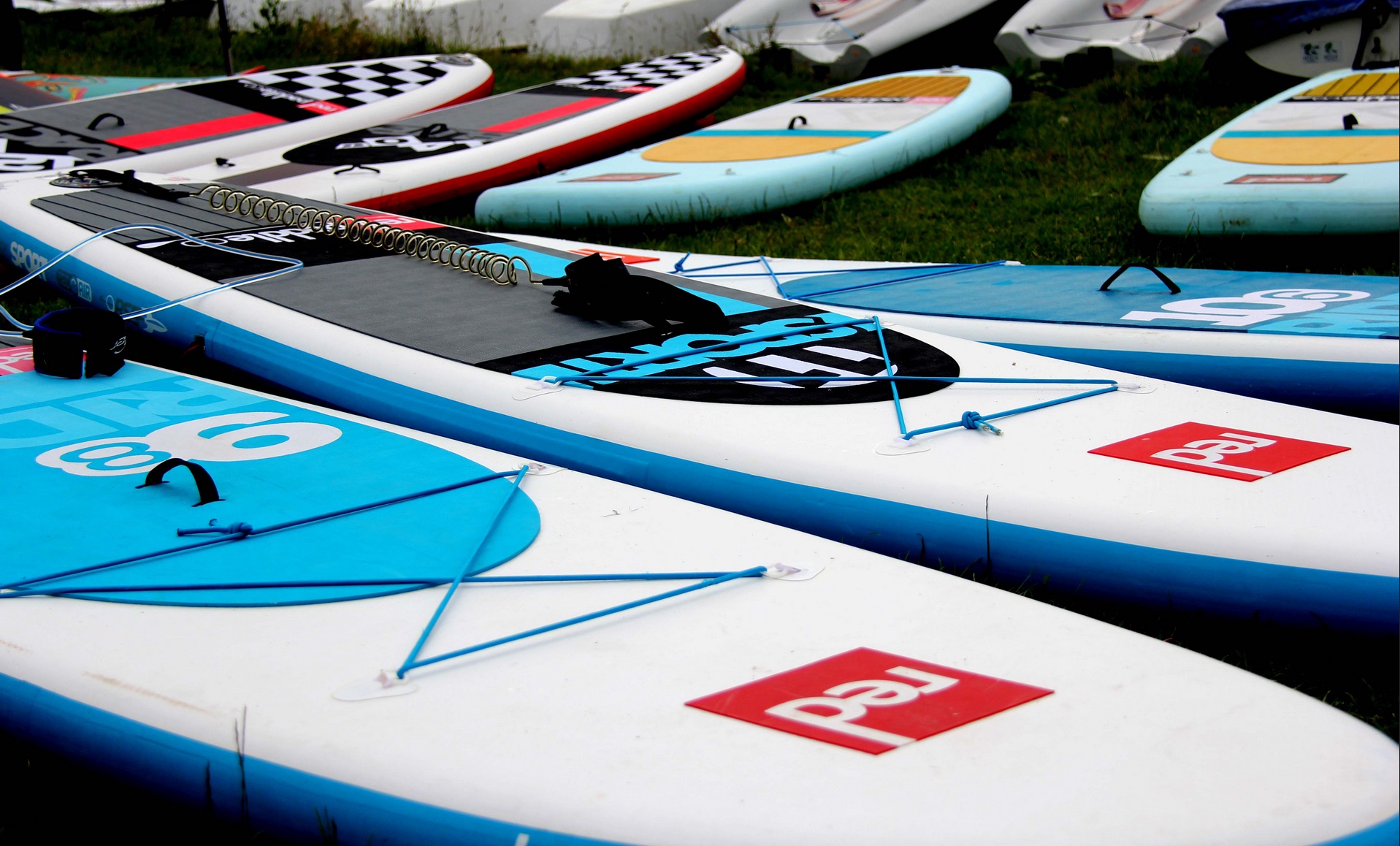 Did you go along to a SUP demo day this summer? They're the perfect place to check out and try some of the latest kit on the market. Ideal if you're considering buying your first board, or want to see what else is out there to add to your current board collection. For both new and experienced paddlers, buying a new board is a big investment. One you want to be sure you get right. And with so much choice now deciding what board and what brand to go for can be a hard decision even for the experienced paddler. So trying before you buy is the best way to ensure your money is well spent and you're going to be happy out on the water. SUP demo days are run by local shops across the country throughout the year. So if you missed the one this summer, find out when their next one is on and make sure you head along to check it out.
Chris Jones from SUPboarder took his daughter along to his local SUP demo day this summer to try some gear. Find out why they're a day not to be missed…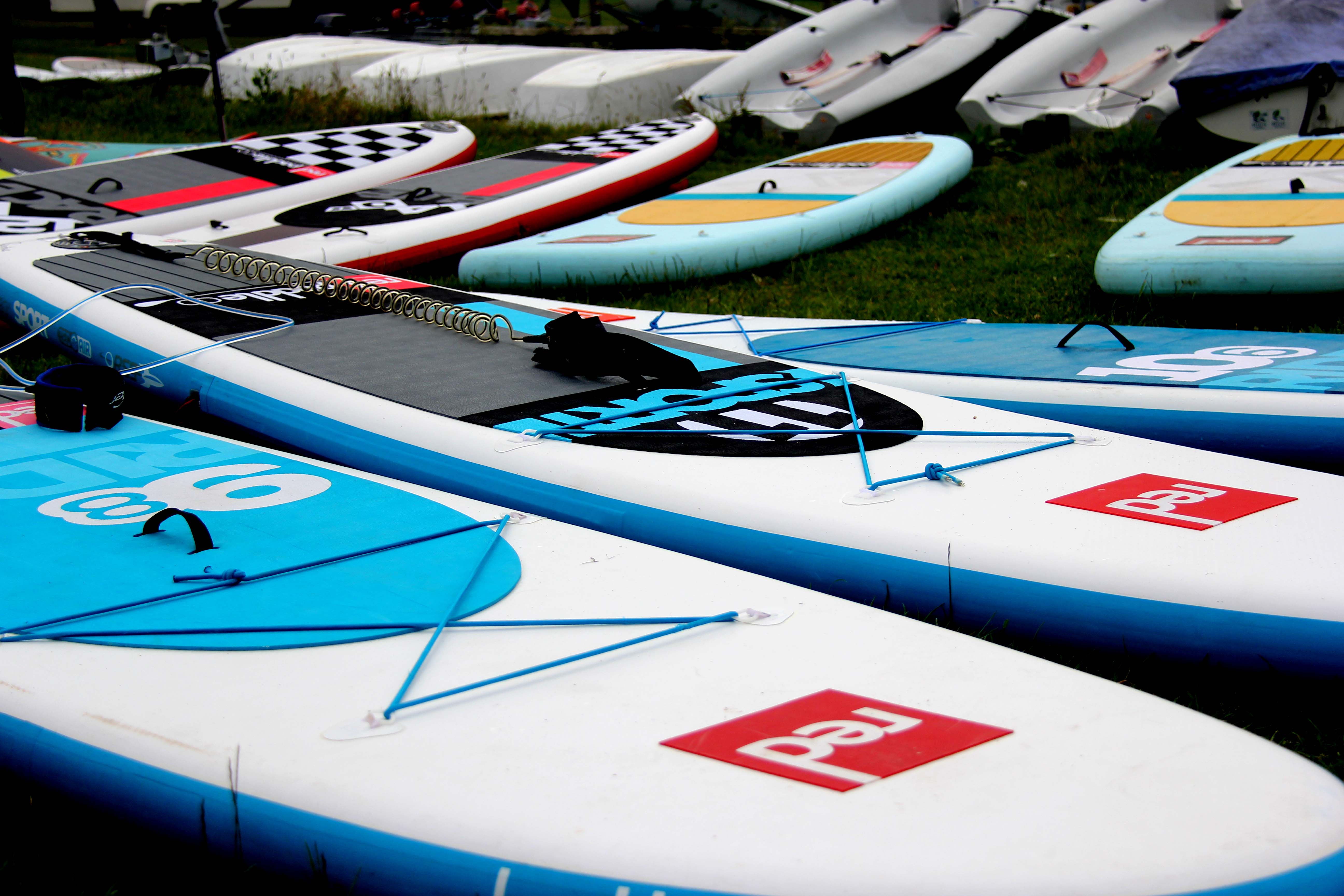 A first purchase is likely to be after having that initial stand up experience, probably on a rental board and, inevitably, that first board is likely to be an 'all round' shape before getting to that tricky second board decision. For that first board should it be a hard board or inflatable? How long, how wide and what volume? Are colour or graphics a factor? Go for new or second hand?
The second and subsequent purchases will be for specific reasons, a race board, a shorter SUP surf board, expedition board or white water board. Or maybe a replacement for the first board if it simply didn't work out.
On-line reviews are a good start, resources like the new SUPboarder Board Guide, manufacturers websites and catalogues will all help inform but there is no way to beat trying before buying. That's when it can get tricky, how to try different boards back to back? How do you decide between several very similar boards?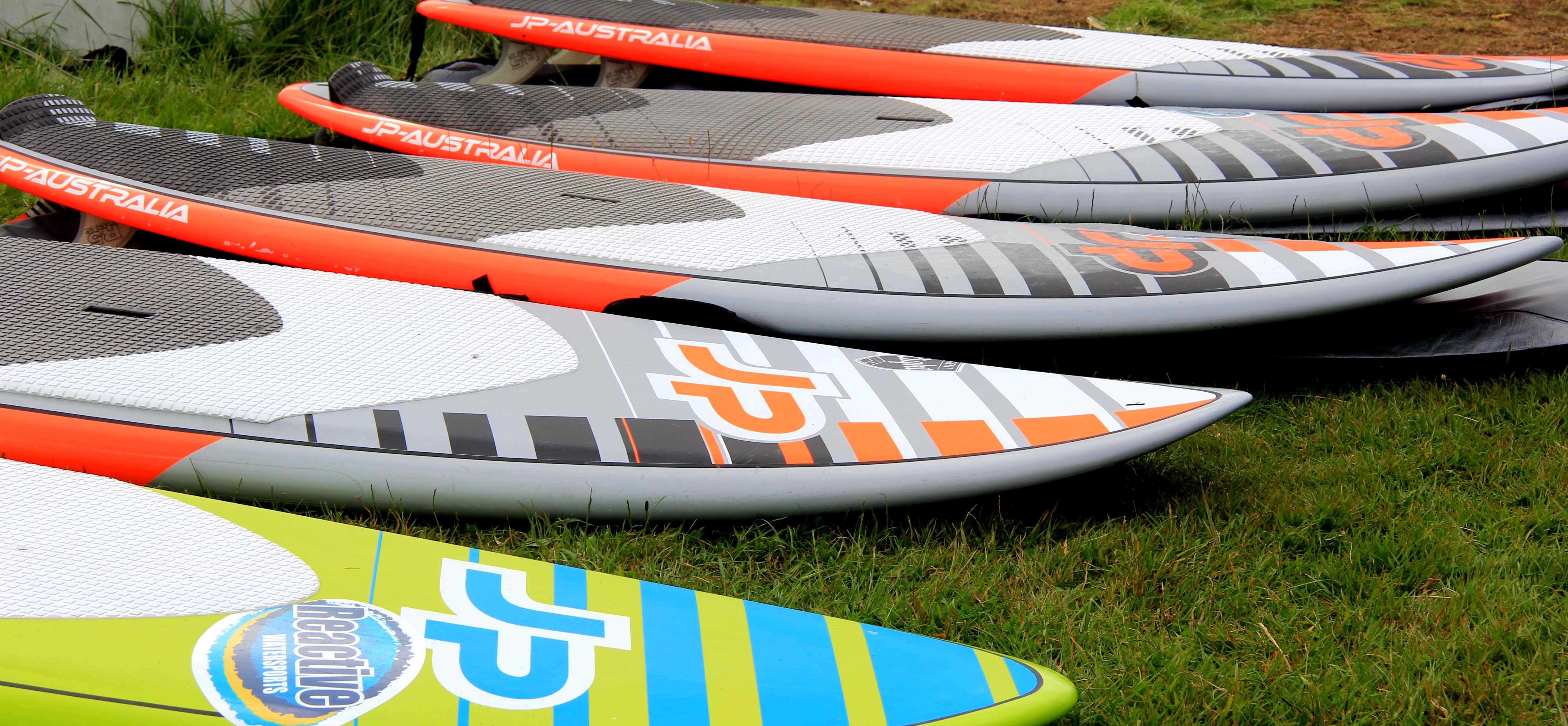 With so many choices how does a newcomer to the sport choose their first ride and, when faced with the second, third or fourth board it can be even harder to decide between what would appear to be tiny differences in boards.
A demo day is a great way to try similar boards and to have a good time on, and in the water with like minded people.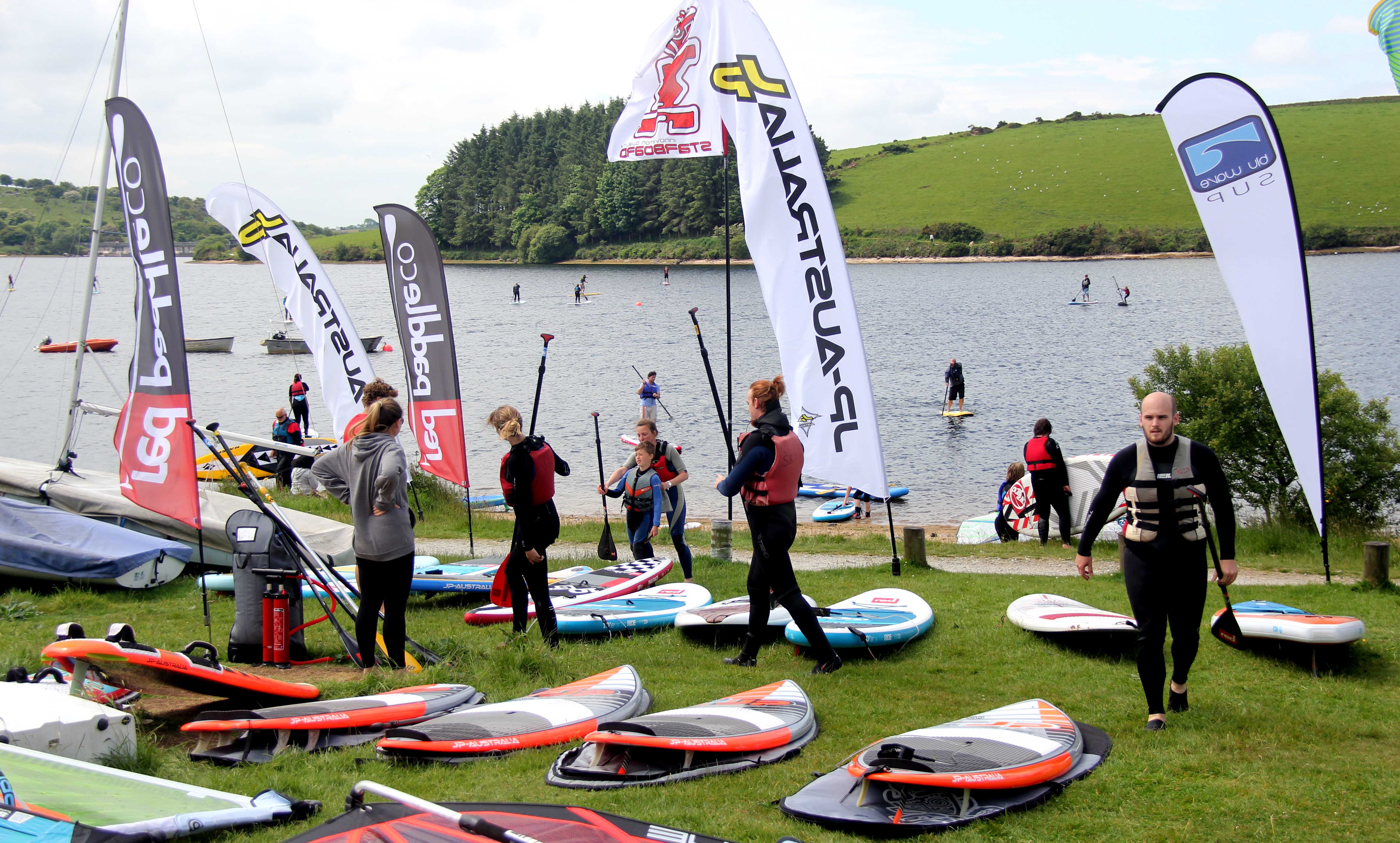 The demo I attended with my daughter this summer was held at a local water sports centre in Cornwall, organised by Reactive Watersports Academy. Even though we were early there was already a lot of activity on the water and a great laid-back atmosphere. From the car park we could see a large selection of boards, from tiny short SUP surfboards to big, stable fishing boards and all in between. There were also a selection of windsurfers too for a little bit of cross training, or more falling in.
There were a few formalities to go through before getting on the water, a disclaimer for the site, a launch fee to be paid, a compulsory buoyancy aid to pick up and a quick briefing from one of the staff on site facilities, safety and instructions to keep clear of the cable wake board area, something to try another day! Then it was time to catch up with friends and to find a board to play with.
I've never seen as many boards from different manufacturers as the staff at Reactive had collected from the day, the full 2015 range from The Red Paddle Co with Jamie on hand for advice, Andy from Naish with a selection of inflatables, race, cruising and surf boards and boards from Starboard, JP, RRD and Blue Wave along with a small selection of second hand boards for sale.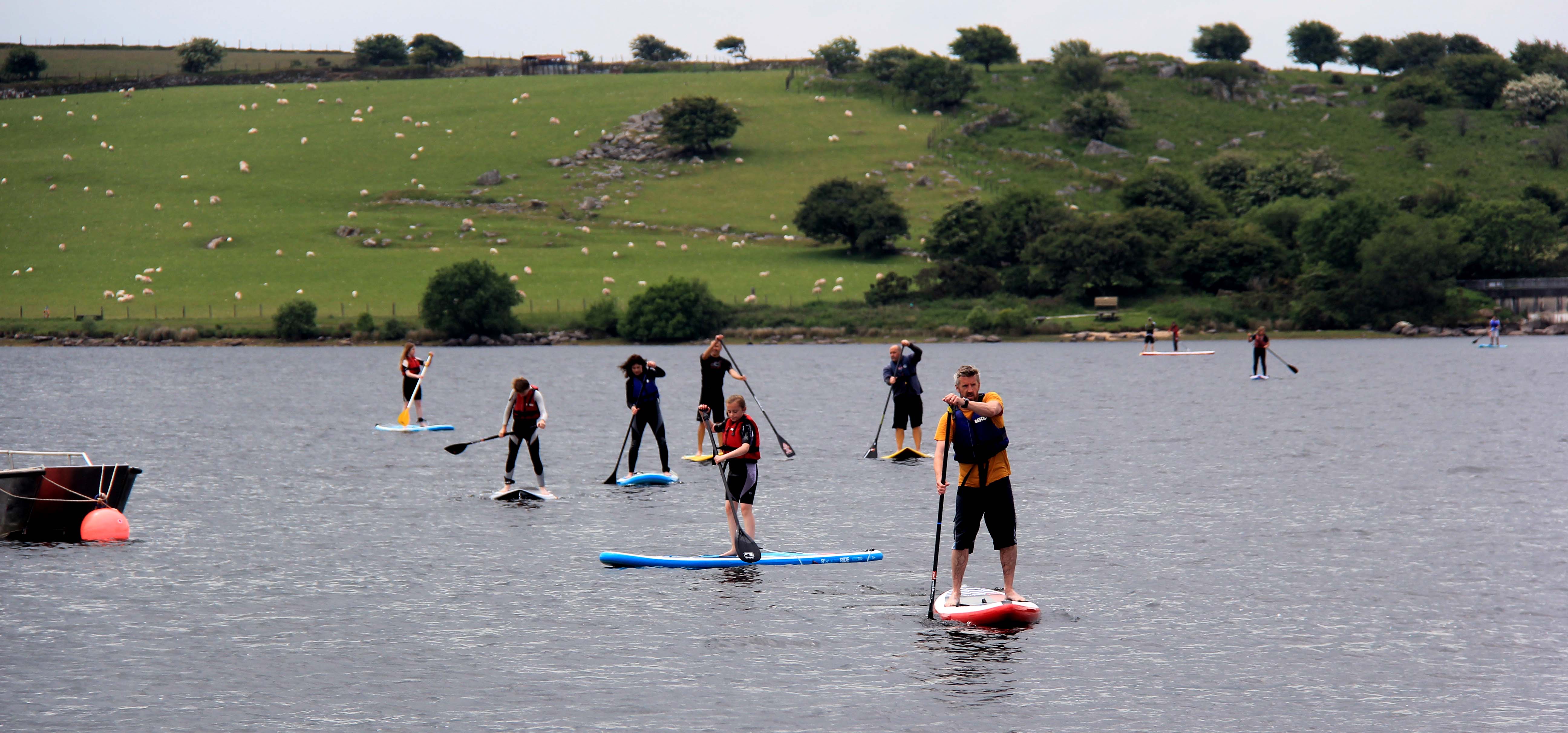 It wasn't just me that was impressed with the selection, my aim for the day had been to get my daughter to try new boards, that tricky second board decision. She was very pleased to find boards with less volume and less weight then her current board and graphics the were to her liking. Her first pick for the day was a 10′ 6″ board from the 'Alana' range from Naish and she was immediately impressed as she carried it to the water, closely followed by me with a Naish Glide, something I've seen on the water but never paddled.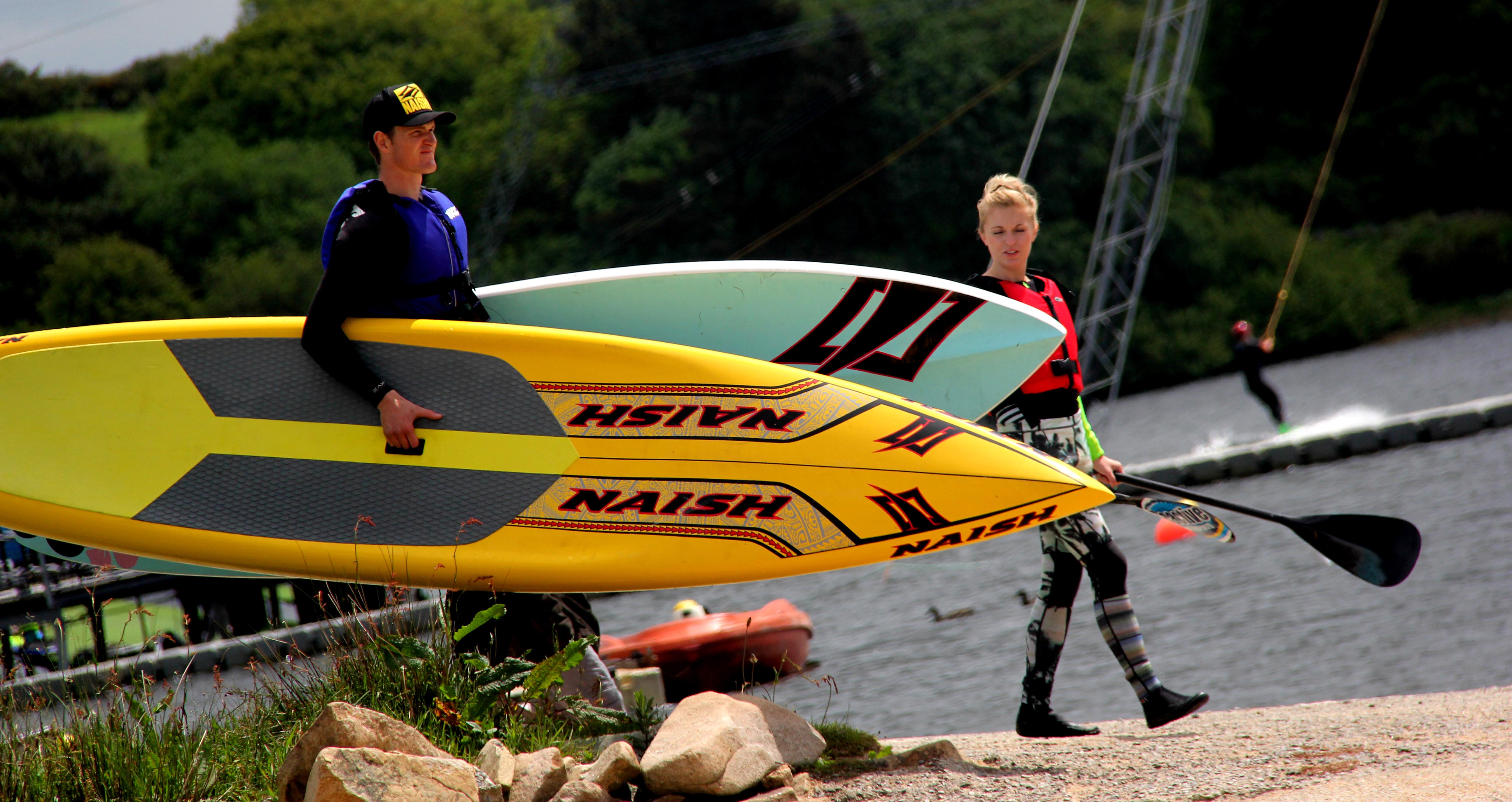 The other major benefit of a demo day is that there is no need to rush. Our first paddle was 30 minutes around one end of the reservoir, chatting as we went about where we were having never paddled their before. She didn't think about the board much until I asked her, a good indication that she liked it. She then started to ask questions of the board, practising turns and moving around the deck before declaring that she liked it and it was time to try something else. And that's how our morning went, we both tried 6 or 7 boards including a Blue Wave touring board and some race boards, my favourite being the 27.5″ wide Allstar from Starboard and hers that first board from Naish. After a break for a picnic we were back on the water, this time on matching Red Paddles, hers the 10′ 6″ Max Race and mine a 14′ Elite. For both of us these were the narrowest we tried that day and had the same result, an increasingly blustery day lead to a splash and a laugh when at the first buoy turn.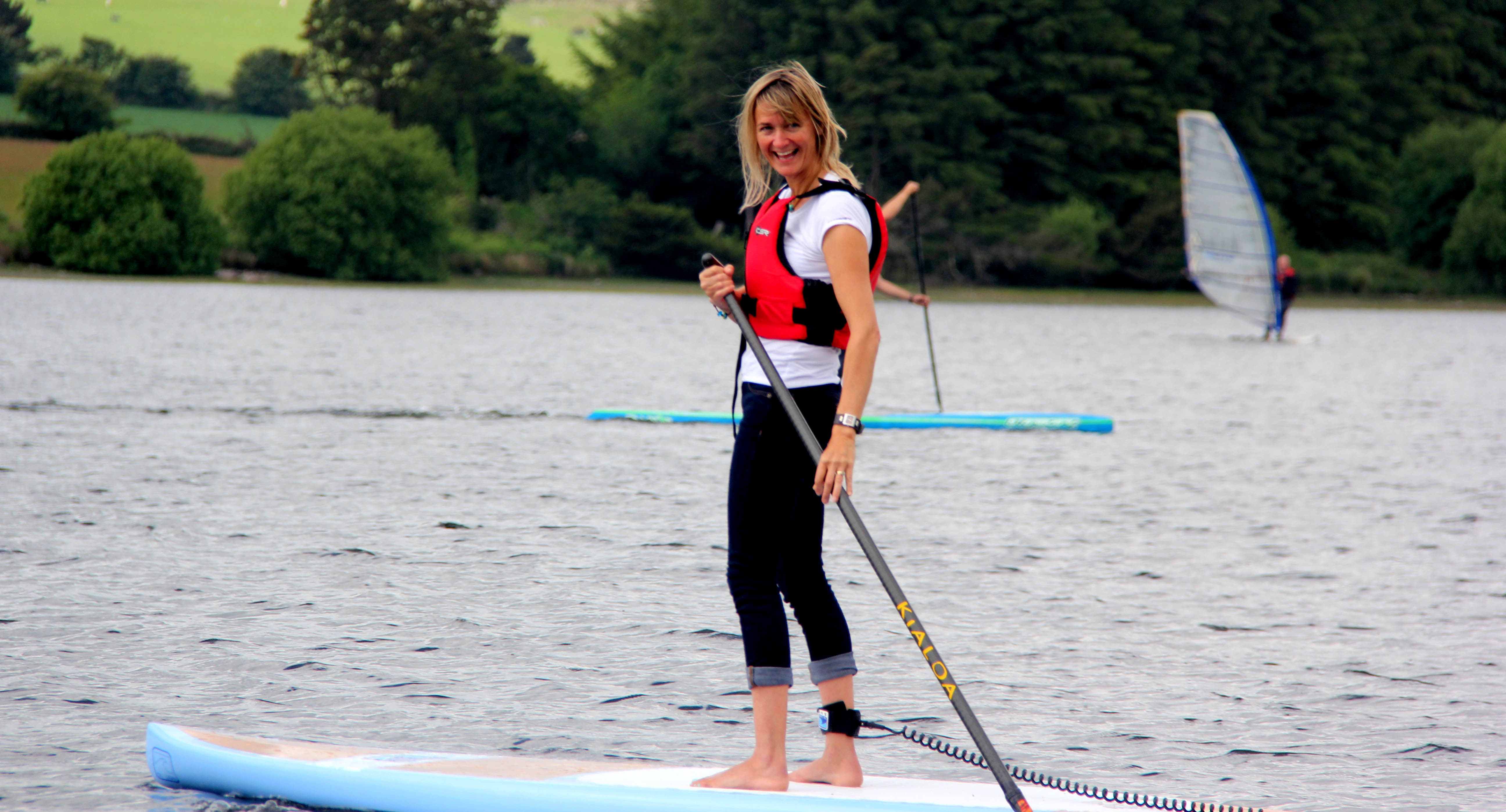 By mid afternoon we'd tried everything we wanted to, with one exception. I'd wanted to try the 11′ Red Paddle Sport but that had proved to be the most popular board there, always out when I'd come back in. But I had tried everything from boards with fractionally more volume than my weight (Supmersibles?) to the Starboard Fisherman which was simply the most fun I've had on a board, ever. My daughter now has a much shorter list and a decision to make on her second board, a decision that is easier now she has experienced so many different board shapes and we both left with big smiles having had a great day on the water.
Words : Chris Jones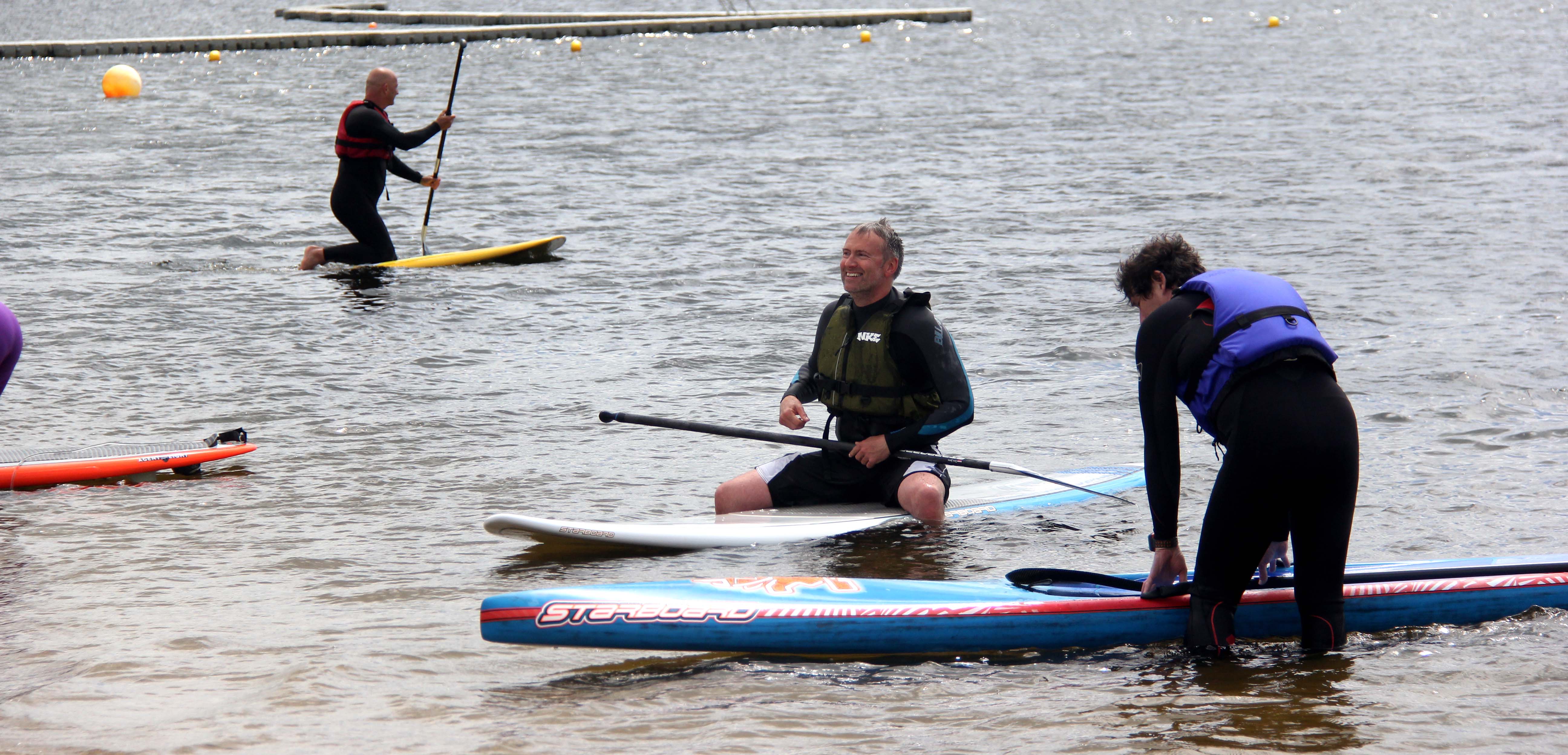 Not only do demo days help with board choices and bring people into the sport but they also let local paddlers build a relationship with their local shop. These are the guys that will help you with kit choices, sort out that warrantee claim for you in the unlikely event something goes wrong and will be there with a loan fin on the day you must have one for that paddle planned months ago. 
Check out the SUPboarder events calendar to find out when the next demo day is taking place in your area.