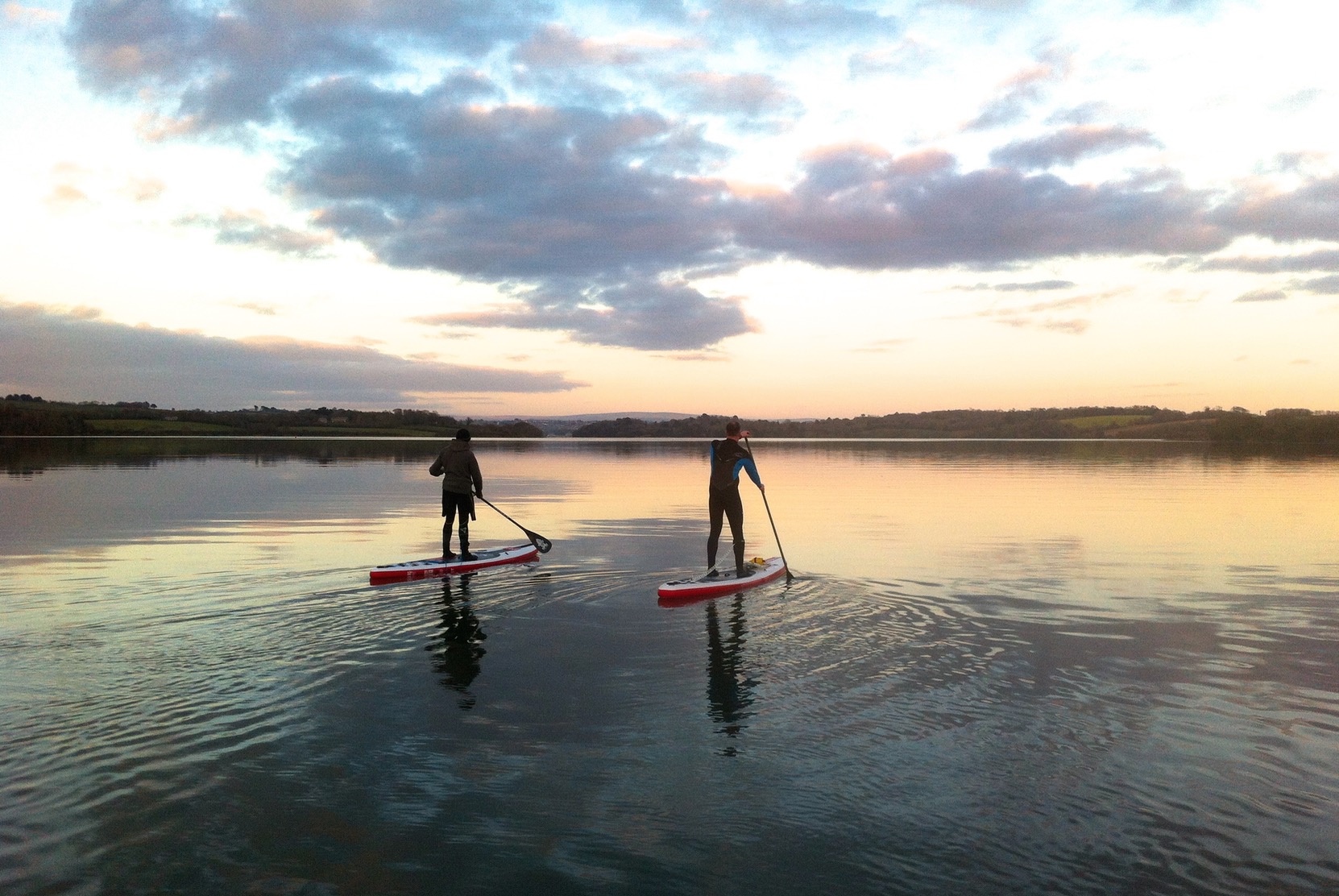 Team GB SUP racer and SUP coach Andy Joyce explains the potential dangers of falling off your SUP into cold water. It has nothing to do with how fit you are, or how many times you've been paddleboarding before. 'Cold water shock' is something we are all susceptible too, and should be aware of when out on the water. Having knowledge of it, and taking the appropriate precautions could save your life, and others…
I had been running an ISA flat water instructor course on the 29-30 Sept at Pascal and Naomi Michelin's SUP centre at Prangins, on the stunning shores of Lake Geneva.
4 days later, a 30 year old Brazilian man drowned whilst using a SUP no more than half a km from the centre. Further info: read here
No leash, no PFD, no wetsuit. Witnesses said he fell in and disappeared from sight instantly. The tragic news hit all of us involved in the course greatly and promoted the question-how did he drowned so quickly?
The likely cause is Cold Water Shock (CWS) or Hydrocution or Vagal Inhibition due to Submersion – Immersion Syndrome (Phew!)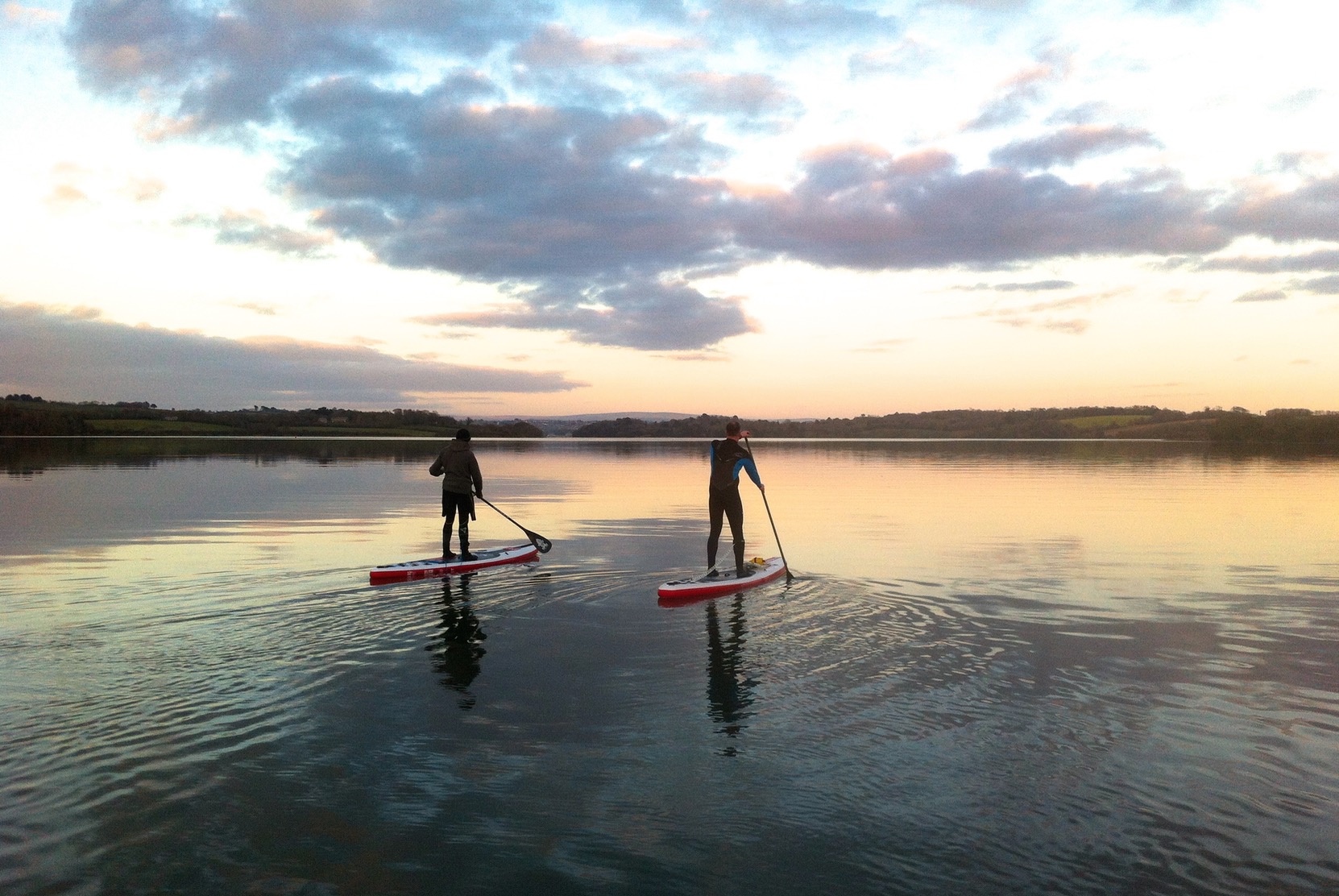 What is cold water shock?
It is the body's short term involuntary response to being suddenly immersed in cold water. Increased heart work rate and blood pressure, a gasp breathing response which could cause water inhalation, increased breathing rate and a feeling of panic. The sudden lowering of skin temperature is one of the most profound stimuli that the body can encounter. This response tends to be short lived, but threaten survival.
(Thanks to the RNLI for this, further info- completeguide.rnli.org/cold-water-shock.html )
Myself and Sup for All founder SUPforall and SUP expert David O'Hara paddled and swam in it the days before and we reckon it was no more than 15 so fits the criteria for cold water. The lake was officially reported at 16-20 C, but these temperatures are taken at the lake edge not further away in the deeper water.
Another factor to consider is the temp difference between air temperature and/or how hot the rider is (e.g. training hard or sunbathing) and the water temp-Geneva was sunny and 30 C that day.
This loss of life could have been prevented by:
Wearing a wetsuit, this has positive buoyancy and prevents the skin from cooling too rapidly on immersion, hopefully preventing thermal shock.
Wearing a PFD. David writes: "The CWS can cause the immediate inhalation resulting in drowning and my opinion is that PFD is the most effective protection as at least if water inhalation happens the head will be above the water within a second and can then be attended to."
A Leash, the other people can haul you up if you go under or if you become able, pull the board towards you.
Wearing all of the above, ideally.
My guidelines for paddling
Go with someone else, they can hopefully assist you if you have difficulties.
Wearing at least a leash,
When hiring watercraft, especially if inexperienced, request a leash, wetsuit and a PFD.
Hire centres: advise the hirer wears a wetsuit or if not a PFD and in both cases a leash, tell them why. Get the hirer to agree and sign something to the effect. If the hirer doesn't follow your advice-you've still done your best.
Coaching Wetsuits and/or PFD and leashes for students, be observant! Make sure you have safety cover that can deal with water inhalation and cardiac arrest. Have an emergency action plan to deal with CWS.
TRAINING and RACING-conditioning and acclimatisation is reported to have a positive effect on CWS. I've been dunked in freezing water quite a few times when hot, but haven't had trouble with CWS. So at the least I suggest paddling with a leash and a buddy. If solo, a wet/semi-dry/dry suit with buoyancy assistance and the leash recommended again.

NOTE ON LEASH USE: Remember, use the correct leash for the environment. E.g. a quick release waist or body leash is essential in rivers as snags or strainers in strong water flow can stop the wearer from reaching their leg to release. In this case, no lease is better than the wrong leash.
A PFD and a suitable knife is a definite requirement here too.
In closing, there is a lot of factors contributing whether someone will go into CWS or not when they hit the water. More importantly we need to get the information out to as many water sports users as possible so they are aware of CWS and make informed decisions that influence their safety considerations before they hit the water…….hopefully it's not cold and sudden!!
Please pass this on to others-it'll hopefully save lives! I think there is much discussion to be had on the subject, so please feel free to let me know your thoughts and share your expertise.
*Stop Press* as I write this, I found out someone else has drowned paddling: read here
17 year old, eventually found by divers in 6 metres of water. No PFD or leash………
Thanks to Andy Joyce for sharing this article with us. Cold water shock is a real risk to SUPboarders in the UK all year round. It's not just cold feet we should be thinking about! Make sure you're as prepared as you can be, and others are too.